Ceiling Lighting
Create the right look and feel with decorative and functional ceiling lights. Mounted to the ceiling, they're perfect for providing general illumination.
The About Space ceiling light range
About Space is one of Australia's leading retailers of modern ceiling lights and ceiling light fixtures. Our diverse range of contemporary ceiling lights comes in all shapes, sizes and finishes, making finding the right light for your decor simple. Featuring designs from leading lighting designers focusing on Australian-made pieces, our on-trend lights include oyster lights, decorative ceiling lights and surface-mounted downlights, providing perfect illumination. We also have a huge range of energy-efficient LED ceiling lights.


How to choose a ceiling light
When choosing a ceiling light, consider the decor and function of your space. Many of our ceiling lights are sleek and simple, providing general illumination without getting in the way of other features in your room. We also have a range of decorative ceiling lights if you need general illumination but don't want to compromise on style. Do you want your ceiling light to blend into the background or turn heads as a feature in its own right? Most About Space ceiling lights are available in black or white finishes, perfect for blending into your space or creating a striking contrast. For the workspace, you'll want a functional ceiling light with a bright bulb to keep you focused.


Ceiling lights, downlights or pendants?
Recessed ceiling lights and downlights are installed inside the ceiling, while surface-mounted downlights and oyster lights are installed on the ceiling's surface. Ceiling lights are a great alternative to traditional downlights - especially when your ceilings are too low for pendants but you don't want to compromise on style. Sitting close to the top's surface, they're perfect for rooms with low ceilings and can make the room seem larger.


LED ceiling lights
Many of our ceiling lights use LED bulbs. LED ceiling lights are more energy efficient, longer lasting and cost less. They're a great choice for ceiling lighting because it's a source of illumination you often use! Ceiling light bulbs can also be tricky to change. Using LED bulbs means you'll rarely have to change them.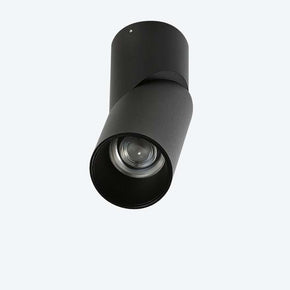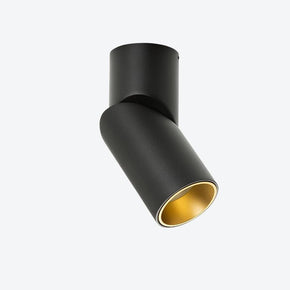 $169.00
Finish: Matte Black or Matte White Material: Aluminium Dimensions: Diam: 70mm x H: 180mm Globe Type:  LED Included Wattage: 12W Lumens: 830lm Kelvin: 3000K CRI: CRI90 Dimmable: YES Beam Angle: 60Deg...
TYPE

3

TYP_BOLLARDTYPBOLLARD

TYP_BOLLARD

12V_YESAB_NOAB_YESACCORD BKBA_31-45Category>All Decorative>CeilingCategory>All Decorative>Indoor WallCategory>Ceiling Lighting>Decorative Ceiling LightsCategory>Ceiling Lighting>Surface Mounted DownlightCategory>Commercial Ceiling>Oyster LightsCategory>Commercial Ceiling>Surface Mounted DownlightCategory>Commercial European>OleCategory>Commercial Indoor Wall>Adjustable LightCategory>Commercial Indoor Wall>Wall WasherCategory>Commercial Spaces>Aged CareCategory>Commercial Spaces>Co WorkingCategory>Commercial Spaces>EducationCategory>Commercial Spaces>Function SpacesCategory>Commercial Spaces>HospitalityCategory>Commercial Spaces>HotelsCategory>Commercial Spaces>OfficeCategory>Commercial Spaces>Shop Fit OutCategory>European>OleCategory>Indoor Wall Lights>AdjustableCategory>Indoor Wall Lights>LED Wall LightsCategory>Indoor Wall Lights>Wall SconceCategory>Indoor Wall Lights>WallwasherCategory>Residential Space>Bathroom LightingCategory>Residential Space>Bedroom LightingCategory>Residential Space>Dining LightingCategory>Residential Space>Hallway LightingCategory>Residential Space>Kids LightingCategory>Residential Space>Kitchen LightingCategory>Residential Space>Living Room LightingCategory>Residential Space>Void LightingCOLL_CEILINGCOLL_INDOORCOLL_INDOORSCOLL_INDOORWALLCOLL_WALLCOLL_WALLLIGHTCOLOUR_BEIGECOLOUR_BLACKCOLOUR_BRASSCOLOUR_CLEARCOLOUR_GOLDCOLOUR_GREENCOLOUR_SMOKECOLOUR_WHITECom_Ceiling_AllCom_Ceiling_MountCom_Ceiling_OysterCom_Ceiling_Oyster_LightsCom_Deco_AllCom_Deco_CeilingCom_Deco_IndoorCom_EUROPEAN_ALLCom_EUROPEAN_OLECom_Indoor_ALLCom_Indoor_WallwasherCom_Indoor_WasherCom_Space_AgedCom_Space_CoworkingCom_Space_EducationCom_Space_FunctionCom_Space_HospitalityCom_Space_HotelsCom_Space_OfficeCom_Space_ShopCom_Surface_Mounted_DownlightCOMMERCIALCommercial_DecorativeCRI_+90CRI_90+CRI_<90D_YESDALIGI_INCLUDEDGL_E27Gl_NOT INCLUDEDGT_E27GT_GU10GT_INCLUDEDK_3000KK_3000K-3999KLD_ADJUSTABLELD_DOWNLD_WALLWASHERLM_1300+LM_1401-1699LM_2000+LM_301-600LM_601-900LM_900+MAT_ALUMINIUMMAT_GLASSMAT_METALMAT_STEELmix-matchMOQMOQ_26-49MOQ_NO MOQnewNoStickerPOARP_ALFIERP_BARCORP_BEAMCEILINGRP_CAMILLARP_CEILINGADJRP_CEILINGDECORP_EUROOLERP_ISLARP_LEOADJRP_LUNARCEILINGRP_ORBCEILINGRP_PELECEILINGRP_SOHOCEILINGRP_VILIRS_Ceiling_ALLRS_Ceiling_DecoRS_Ceiling_DecorativeRS_Ceiling_SurfaceRS_EUROPEAN_ALLRS_EUROPEAN_OLERS_Indoor_AdjustableRS_Indoor_ALLRS_Indoor_IndirectRS_Indoor_LED WallRS_Indoor_LED_WallRS_Indoor_LED_Wall_WallRS_Indoor_Wall_SconceRS_Indoor_WallwasherRS_Space_BathroomRS_Space_BedroomRS_Space_DiningRS_Space_HallwayRS_Space_KidsRS_Space_KitchenRS_Space_LivingRS_Space_VoidRS_Surface_Mounted_DownlightSTY_COASTALSTY_INDUSTRIALSTY_MINIMALISTICSTY_MODERNSTY_NATURALSTY_RETROSTY_TRADITIONALsustainableTYP_ADJUSTABLETYP_CEILINGTYP_INDOOR WALLTYP_WALLTYP_WALLWASHER

TYP_ADJUSTABLETYP_BOLLARDTYP_COMPLETETYP_FIXEDTYP_GENERALTYP_LED RINGTYP_LED RINGSTYP_LINEARTYP_MULTI DROPTYP_PROFILE ONLYTYP_SINGLE DROPTYP_SPIKE LIGHTTYP_SPOT LIGHTTYP_STEP LIGHTTYP_STRIP ONLYTYP_WALL WASHERTYP_OTHER

TYP_COMPLETETYPCOMPLETE

TYP_COMPLETE

12V_YESAB_NOAB_YESACCORD BKBA_31-45Category>All Decorative>CeilingCategory>All Decorative>Indoor WallCategory>Ceiling Lighting>Decorative Ceiling LightsCategory>Ceiling Lighting>Surface Mounted DownlightCategory>Commercial Ceiling>Oyster LightsCategory>Commercial Ceiling>Surface Mounted DownlightCategory>Commercial European>OleCategory>Commercial Indoor Wall>Adjustable LightCategory>Commercial Indoor Wall>Wall WasherCategory>Commercial Spaces>Aged CareCategory>Commercial Spaces>Co WorkingCategory>Commercial Spaces>EducationCategory>Commercial Spaces>Function SpacesCategory>Commercial Spaces>HospitalityCategory>Commercial Spaces>HotelsCategory>Commercial Spaces>OfficeCategory>Commercial Spaces>Shop Fit OutCategory>European>OleCategory>Indoor Wall Lights>AdjustableCategory>Indoor Wall Lights>LED Wall LightsCategory>Indoor Wall Lights>Wall SconceCategory>Indoor Wall Lights>WallwasherCategory>Residential Space>Bathroom LightingCategory>Residential Space>Bedroom LightingCategory>Residential Space>Dining LightingCategory>Residential Space>Hallway LightingCategory>Residential Space>Kids LightingCategory>Residential Space>Kitchen LightingCategory>Residential Space>Living Room LightingCategory>Residential Space>Void LightingCOLL_CEILINGCOLL_INDOORCOLL_INDOORSCOLL_INDOORWALLCOLL_WALLCOLL_WALLLIGHTCOLOUR_BEIGECOLOUR_BLACKCOLOUR_BRASSCOLOUR_CLEARCOLOUR_GOLDCOLOUR_GREENCOLOUR_SMOKECOLOUR_WHITECom_Ceiling_AllCom_Ceiling_MountCom_Ceiling_OysterCom_Ceiling_Oyster_LightsCom_Deco_AllCom_Deco_CeilingCom_Deco_IndoorCom_EUROPEAN_ALLCom_EUROPEAN_OLECom_Indoor_ALLCom_Indoor_WallwasherCom_Indoor_WasherCom_Space_AgedCom_Space_CoworkingCom_Space_EducationCom_Space_FunctionCom_Space_HospitalityCom_Space_HotelsCom_Space_OfficeCom_Space_ShopCom_Surface_Mounted_DownlightCOMMERCIALCommercial_DecorativeCRI_+90CRI_90+CRI_<90D_YESDALIGI_INCLUDEDGL_E27Gl_NOT INCLUDEDGT_E27GT_GU10GT_INCLUDEDK_3000KK_3000K-3999KLD_ADJUSTABLELD_DOWNLD_WALLWASHERLM_1300+LM_1401-1699LM_2000+LM_301-600LM_601-900LM_900+MAT_ALUMINIUMMAT_GLASSMAT_METALMAT_STEELmix-matchMOQMOQ_26-49MOQ_NO MOQnewNoStickerPOARP_ALFIERP_BARCORP_BEAMCEILINGRP_CAMILLARP_CEILINGADJRP_CEILINGDECORP_EUROOLERP_ISLARP_LEOADJRP_LUNARCEILINGRP_ORBCEILINGRP_PELECEILINGRP_SOHOCEILINGRP_VILIRS_Ceiling_ALLRS_Ceiling_DecoRS_Ceiling_DecorativeRS_Ceiling_SurfaceRS_EUROPEAN_ALLRS_EUROPEAN_OLERS_Indoor_AdjustableRS_Indoor_ALLRS_Indoor_IndirectRS_Indoor_LED WallRS_Indoor_LED_WallRS_Indoor_LED_Wall_WallRS_Indoor_Wall_SconceRS_Indoor_WallwasherRS_Space_BathroomRS_Space_BedroomRS_Space_DiningRS_Space_HallwayRS_Space_KidsRS_Space_KitchenRS_Space_LivingRS_Space_VoidRS_Surface_Mounted_DownlightSTY_COASTALSTY_INDUSTRIALSTY_MINIMALISTICSTY_MODERNSTY_NATURALSTY_RETROSTY_TRADITIONALsustainableTYP_ADJUSTABLETYP_CEILINGTYP_INDOOR WALLTYP_WALLTYP_WALLWASHER

TYP_ADJUSTABLETYP_BOLLARDTYP_COMPLETETYP_FIXEDTYP_GENERALTYP_LED RINGTYP_LED RINGSTYP_LINEARTYP_MULTI DROPTYP_PROFILE ONLYTYP_SINGLE DROPTYP_SPIKE LIGHTTYP_SPOT LIGHTTYP_STEP LIGHTTYP_STRIP ONLYTYP_WALL WASHERTYP_OTHER

TYP_FIXEDTYPFIXED

TYP_FIXED

12V_YESAB_NOAB_YESACCORD BKBA_31-45Category>All Decorative>CeilingCategory>All Decorative>Indoor WallCategory>Ceiling Lighting>Decorative Ceiling LightsCategory>Ceiling Lighting>Surface Mounted DownlightCategory>Commercial Ceiling>Oyster LightsCategory>Commercial Ceiling>Surface Mounted DownlightCategory>Commercial European>OleCategory>Commercial Indoor Wall>Adjustable LightCategory>Commercial Indoor Wall>Wall WasherCategory>Commercial Spaces>Aged CareCategory>Commercial Spaces>Co WorkingCategory>Commercial Spaces>EducationCategory>Commercial Spaces>Function SpacesCategory>Commercial Spaces>HospitalityCategory>Commercial Spaces>HotelsCategory>Commercial Spaces>OfficeCategory>Commercial Spaces>Shop Fit OutCategory>European>OleCategory>Indoor Wall Lights>AdjustableCategory>Indoor Wall Lights>LED Wall LightsCategory>Indoor Wall Lights>Wall SconceCategory>Indoor Wall Lights>WallwasherCategory>Residential Space>Bathroom LightingCategory>Residential Space>Bedroom LightingCategory>Residential Space>Dining LightingCategory>Residential Space>Hallway LightingCategory>Residential Space>Kids LightingCategory>Residential Space>Kitchen LightingCategory>Residential Space>Living Room LightingCategory>Residential Space>Void LightingCOLL_CEILINGCOLL_INDOORCOLL_INDOORSCOLL_INDOORWALLCOLL_WALLCOLL_WALLLIGHTCOLOUR_BEIGECOLOUR_BLACKCOLOUR_BRASSCOLOUR_CLEARCOLOUR_GOLDCOLOUR_GREENCOLOUR_SMOKECOLOUR_WHITECom_Ceiling_AllCom_Ceiling_MountCom_Ceiling_OysterCom_Ceiling_Oyster_LightsCom_Deco_AllCom_Deco_CeilingCom_Deco_IndoorCom_EUROPEAN_ALLCom_EUROPEAN_OLECom_Indoor_ALLCom_Indoor_WallwasherCom_Indoor_WasherCom_Space_AgedCom_Space_CoworkingCom_Space_EducationCom_Space_FunctionCom_Space_HospitalityCom_Space_HotelsCom_Space_OfficeCom_Space_ShopCom_Surface_Mounted_DownlightCOMMERCIALCommercial_DecorativeCRI_+90CRI_90+CRI_<90D_YESDALIGI_INCLUDEDGL_E27Gl_NOT INCLUDEDGT_E27GT_GU10GT_INCLUDEDK_3000KK_3000K-3999KLD_ADJUSTABLELD_DOWNLD_WALLWASHERLM_1300+LM_1401-1699LM_2000+LM_301-600LM_601-900LM_900+MAT_ALUMINIUMMAT_GLASSMAT_METALMAT_STEELmix-matchMOQMOQ_26-49MOQ_NO MOQnewNoStickerPOARP_ALFIERP_BARCORP_BEAMCEILINGRP_CAMILLARP_CEILINGADJRP_CEILINGDECORP_EUROOLERP_ISLARP_LEOADJRP_LUNARCEILINGRP_ORBCEILINGRP_PELECEILINGRP_SOHOCEILINGRP_VILIRS_Ceiling_ALLRS_Ceiling_DecoRS_Ceiling_DecorativeRS_Ceiling_SurfaceRS_EUROPEAN_ALLRS_EUROPEAN_OLERS_Indoor_AdjustableRS_Indoor_ALLRS_Indoor_IndirectRS_Indoor_LED WallRS_Indoor_LED_WallRS_Indoor_LED_Wall_WallRS_Indoor_Wall_SconceRS_Indoor_WallwasherRS_Space_BathroomRS_Space_BedroomRS_Space_DiningRS_Space_HallwayRS_Space_KidsRS_Space_KitchenRS_Space_LivingRS_Space_VoidRS_Surface_Mounted_DownlightSTY_COASTALSTY_INDUSTRIALSTY_MINIMALISTICSTY_MODERNSTY_NATURALSTY_RETROSTY_TRADITIONALsustainableTYP_ADJUSTABLETYP_CEILINGTYP_INDOOR WALLTYP_WALLTYP_WALLWASHER

TYP_ADJUSTABLETYP_BOLLARDTYP_COMPLETETYP_FIXEDTYP_GENERALTYP_LED RINGTYP_LED RINGSTYP_LINEARTYP_MULTI DROPTYP_PROFILE ONLYTYP_SINGLE DROPTYP_SPIKE LIGHTTYP_SPOT LIGHTTYP_STEP LIGHTTYP_STRIP ONLYTYP_WALL WASHERTYP_OTHER

TYP_GENERALTYPGENERAL

TYP_GENERAL

12V_YESAB_NOAB_YESACCORD BKBA_31-45Category>All Decorative>CeilingCategory>All Decorative>Indoor WallCategory>Ceiling Lighting>Decorative Ceiling LightsCategory>Ceiling Lighting>Surface Mounted DownlightCategory>Commercial Ceiling>Oyster LightsCategory>Commercial Ceiling>Surface Mounted DownlightCategory>Commercial European>OleCategory>Commercial Indoor Wall>Adjustable LightCategory>Commercial Indoor Wall>Wall WasherCategory>Commercial Spaces>Aged CareCategory>Commercial Spaces>Co WorkingCategory>Commercial Spaces>EducationCategory>Commercial Spaces>Function SpacesCategory>Commercial Spaces>HospitalityCategory>Commercial Spaces>HotelsCategory>Commercial Spaces>OfficeCategory>Commercial Spaces>Shop Fit OutCategory>European>OleCategory>Indoor Wall Lights>AdjustableCategory>Indoor Wall Lights>LED Wall LightsCategory>Indoor Wall Lights>Wall SconceCategory>Indoor Wall Lights>WallwasherCategory>Residential Space>Bathroom LightingCategory>Residential Space>Bedroom LightingCategory>Residential Space>Dining LightingCategory>Residential Space>Hallway LightingCategory>Residential Space>Kids LightingCategory>Residential Space>Kitchen LightingCategory>Residential Space>Living Room LightingCategory>Residential Space>Void LightingCOLL_CEILINGCOLL_INDOORCOLL_INDOORSCOLL_INDOORWALLCOLL_WALLCOLL_WALLLIGHTCOLOUR_BEIGECOLOUR_BLACKCOLOUR_BRASSCOLOUR_CLEARCOLOUR_GOLDCOLOUR_GREENCOLOUR_SMOKECOLOUR_WHITECom_Ceiling_AllCom_Ceiling_MountCom_Ceiling_OysterCom_Ceiling_Oyster_LightsCom_Deco_AllCom_Deco_CeilingCom_Deco_IndoorCom_EUROPEAN_ALLCom_EUROPEAN_OLECom_Indoor_ALLCom_Indoor_WallwasherCom_Indoor_WasherCom_Space_AgedCom_Space_CoworkingCom_Space_EducationCom_Space_FunctionCom_Space_HospitalityCom_Space_HotelsCom_Space_OfficeCom_Space_ShopCom_Surface_Mounted_DownlightCOMMERCIALCommercial_DecorativeCRI_+90CRI_90+CRI_<90D_YESDALIGI_INCLUDEDGL_E27Gl_NOT INCLUDEDGT_E27GT_GU10GT_INCLUDEDK_3000KK_3000K-3999KLD_ADJUSTABLELD_DOWNLD_WALLWASHERLM_1300+LM_1401-1699LM_2000+LM_301-600LM_601-900LM_900+MAT_ALUMINIUMMAT_GLASSMAT_METALMAT_STEELmix-matchMOQMOQ_26-49MOQ_NO MOQnewNoStickerPOARP_ALFIERP_BARCORP_BEAMCEILINGRP_CAMILLARP_CEILINGADJRP_CEILINGDECORP_EUROOLERP_ISLARP_LEOADJRP_LUNARCEILINGRP_ORBCEILINGRP_PELECEILINGRP_SOHOCEILINGRP_VILIRS_Ceiling_ALLRS_Ceiling_DecoRS_Ceiling_DecorativeRS_Ceiling_SurfaceRS_EUROPEAN_ALLRS_EUROPEAN_OLERS_Indoor_AdjustableRS_Indoor_ALLRS_Indoor_IndirectRS_Indoor_LED WallRS_Indoor_LED_WallRS_Indoor_LED_Wall_WallRS_Indoor_Wall_SconceRS_Indoor_WallwasherRS_Space_BathroomRS_Space_BedroomRS_Space_DiningRS_Space_HallwayRS_Space_KidsRS_Space_KitchenRS_Space_LivingRS_Space_VoidRS_Surface_Mounted_DownlightSTY_COASTALSTY_INDUSTRIALSTY_MINIMALISTICSTY_MODERNSTY_NATURALSTY_RETROSTY_TRADITIONALsustainableTYP_ADJUSTABLETYP_CEILINGTYP_INDOOR WALLTYP_WALLTYP_WALLWASHER

TYP_ADJUSTABLETYP_BOLLARDTYP_COMPLETETYP_FIXEDTYP_GENERALTYP_LED RINGTYP_LED RINGSTYP_LINEARTYP_MULTI DROPTYP_PROFILE ONLYTYP_SINGLE DROPTYP_SPIKE LIGHTTYP_SPOT LIGHTTYP_STEP LIGHTTYP_STRIP ONLYTYP_WALL WASHERTYP_OTHER

TYP_LED RINGTYPLED RING

TYP_LED RING

12V_YESAB_NOAB_YESACCORD BKBA_31-45Category>All Decorative>CeilingCategory>All Decorative>Indoor WallCategory>Ceiling Lighting>Decorative Ceiling LightsCategory>Ceiling Lighting>Surface Mounted DownlightCategory>Commercial Ceiling>Oyster LightsCategory>Commercial Ceiling>Surface Mounted DownlightCategory>Commercial European>OleCategory>Commercial Indoor Wall>Adjustable LightCategory>Commercial Indoor Wall>Wall WasherCategory>Commercial Spaces>Aged CareCategory>Commercial Spaces>Co WorkingCategory>Commercial Spaces>EducationCategory>Commercial Spaces>Function SpacesCategory>Commercial Spaces>HospitalityCategory>Commercial Spaces>HotelsCategory>Commercial Spaces>OfficeCategory>Commercial Spaces>Shop Fit OutCategory>European>OleCategory>Indoor Wall Lights>AdjustableCategory>Indoor Wall Lights>LED Wall LightsCategory>Indoor Wall Lights>Wall SconceCategory>Indoor Wall Lights>WallwasherCategory>Residential Space>Bathroom LightingCategory>Residential Space>Bedroom LightingCategory>Residential Space>Dining LightingCategory>Residential Space>Hallway LightingCategory>Residential Space>Kids LightingCategory>Residential Space>Kitchen LightingCategory>Residential Space>Living Room LightingCategory>Residential Space>Void LightingCOLL_CEILINGCOLL_INDOORCOLL_INDOORSCOLL_INDOORWALLCOLL_WALLCOLL_WALLLIGHTCOLOUR_BEIGECOLOUR_BLACKCOLOUR_BRASSCOLOUR_CLEARCOLOUR_GOLDCOLOUR_GREENCOLOUR_SMOKECOLOUR_WHITECom_Ceiling_AllCom_Ceiling_MountCom_Ceiling_OysterCom_Ceiling_Oyster_LightsCom_Deco_AllCom_Deco_CeilingCom_Deco_IndoorCom_EUROPEAN_ALLCom_EUROPEAN_OLECom_Indoor_ALLCom_Indoor_WallwasherCom_Indoor_WasherCom_Space_AgedCom_Space_CoworkingCom_Space_EducationCom_Space_FunctionCom_Space_HospitalityCom_Space_HotelsCom_Space_OfficeCom_Space_ShopCom_Surface_Mounted_DownlightCOMMERCIALCommercial_DecorativeCRI_+90CRI_90+CRI_<90D_YESDALIGI_INCLUDEDGL_E27Gl_NOT INCLUDEDGT_E27GT_GU10GT_INCLUDEDK_3000KK_3000K-3999KLD_ADJUSTABLELD_DOWNLD_WALLWASHERLM_1300+LM_1401-1699LM_2000+LM_301-600LM_601-900LM_900+MAT_ALUMINIUMMAT_GLASSMAT_METALMAT_STEELmix-matchMOQMOQ_26-49MOQ_NO MOQnewNoStickerPOARP_ALFIERP_BARCORP_BEAMCEILINGRP_CAMILLARP_CEILINGADJRP_CEILINGDECORP_EUROOLERP_ISLARP_LEOADJRP_LUNARCEILINGRP_ORBCEILINGRP_PELECEILINGRP_SOHOCEILINGRP_VILIRS_Ceiling_ALLRS_Ceiling_DecoRS_Ceiling_DecorativeRS_Ceiling_SurfaceRS_EUROPEAN_ALLRS_EUROPEAN_OLERS_Indoor_AdjustableRS_Indoor_ALLRS_Indoor_IndirectRS_Indoor_LED WallRS_Indoor_LED_WallRS_Indoor_LED_Wall_WallRS_Indoor_Wall_SconceRS_Indoor_WallwasherRS_Space_BathroomRS_Space_BedroomRS_Space_DiningRS_Space_HallwayRS_Space_KidsRS_Space_KitchenRS_Space_LivingRS_Space_VoidRS_Surface_Mounted_DownlightSTY_COASTALSTY_INDUSTRIALSTY_MINIMALISTICSTY_MODERNSTY_NATURALSTY_RETROSTY_TRADITIONALsustainableTYP_ADJUSTABLETYP_CEILINGTYP_INDOOR WALLTYP_WALLTYP_WALLWASHER

TYP_ADJUSTABLETYP_BOLLARDTYP_COMPLETETYP_FIXEDTYP_GENERALTYP_LED RINGTYP_LED RINGSTYP_LINEARTYP_MULTI DROPTYP_PROFILE ONLYTYP_SINGLE DROPTYP_SPIKE LIGHTTYP_SPOT LIGHTTYP_STEP LIGHTTYP_STRIP ONLYTYP_WALL WASHERTYP_OTHER

TYP_LED RINGSTYPLED RINGS

TYP_LED RINGS

12V_YESAB_NOAB_YESACCORD BKBA_31-45Category>All Decorative>CeilingCategory>All Decorative>Indoor WallCategory>Ceiling Lighting>Decorative Ceiling LightsCategory>Ceiling Lighting>Surface Mounted DownlightCategory>Commercial Ceiling>Oyster LightsCategory>Commercial Ceiling>Surface Mounted DownlightCategory>Commercial European>OleCategory>Commercial Indoor Wall>Adjustable LightCategory>Commercial Indoor Wall>Wall WasherCategory>Commercial Spaces>Aged CareCategory>Commercial Spaces>Co WorkingCategory>Commercial Spaces>EducationCategory>Commercial Spaces>Function SpacesCategory>Commercial Spaces>HospitalityCategory>Commercial Spaces>HotelsCategory>Commercial Spaces>OfficeCategory>Commercial Spaces>Shop Fit OutCategory>European>OleCategory>Indoor Wall Lights>AdjustableCategory>Indoor Wall Lights>LED Wall LightsCategory>Indoor Wall Lights>Wall SconceCategory>Indoor Wall Lights>WallwasherCategory>Residential Space>Bathroom LightingCategory>Residential Space>Bedroom LightingCategory>Residential Space>Dining LightingCategory>Residential Space>Hallway LightingCategory>Residential Space>Kids LightingCategory>Residential Space>Kitchen LightingCategory>Residential Space>Living Room LightingCategory>Residential Space>Void LightingCOLL_CEILINGCOLL_INDOORCOLL_INDOORSCOLL_INDOORWALLCOLL_WALLCOLL_WALLLIGHTCOLOUR_BEIGECOLOUR_BLACKCOLOUR_BRASSCOLOUR_CLEARCOLOUR_GOLDCOLOUR_GREENCOLOUR_SMOKECOLOUR_WHITECom_Ceiling_AllCom_Ceiling_MountCom_Ceiling_OysterCom_Ceiling_Oyster_LightsCom_Deco_AllCom_Deco_CeilingCom_Deco_IndoorCom_EUROPEAN_ALLCom_EUROPEAN_OLECom_Indoor_ALLCom_Indoor_WallwasherCom_Indoor_WasherCom_Space_AgedCom_Space_CoworkingCom_Space_EducationCom_Space_FunctionCom_Space_HospitalityCom_Space_HotelsCom_Space_OfficeCom_Space_ShopCom_Surface_Mounted_DownlightCOMMERCIALCommercial_DecorativeCRI_+90CRI_90+CRI_<90D_YESDALIGI_INCLUDEDGL_E27Gl_NOT INCLUDEDGT_E27GT_GU10GT_INCLUDEDK_3000KK_3000K-3999KLD_ADJUSTABLELD_DOWNLD_WALLWASHERLM_1300+LM_1401-1699LM_2000+LM_301-600LM_601-900LM_900+MAT_ALUMINIUMMAT_GLASSMAT_METALMAT_STEELmix-matchMOQMOQ_26-49MOQ_NO MOQnewNoStickerPOARP_ALFIERP_BARCORP_BEAMCEILINGRP_CAMILLARP_CEILINGADJRP_CEILINGDECORP_EUROOLERP_ISLARP_LEOADJRP_LUNARCEILINGRP_ORBCEILINGRP_PELECEILINGRP_SOHOCEILINGRP_VILIRS_Ceiling_ALLRS_Ceiling_DecoRS_Ceiling_DecorativeRS_Ceiling_SurfaceRS_EUROPEAN_ALLRS_EUROPEAN_OLERS_Indoor_AdjustableRS_Indoor_ALLRS_Indoor_IndirectRS_Indoor_LED WallRS_Indoor_LED_WallRS_Indoor_LED_Wall_WallRS_Indoor_Wall_SconceRS_Indoor_WallwasherRS_Space_BathroomRS_Space_BedroomRS_Space_DiningRS_Space_HallwayRS_Space_KidsRS_Space_KitchenRS_Space_LivingRS_Space_VoidRS_Surface_Mounted_DownlightSTY_COASTALSTY_INDUSTRIALSTY_MINIMALISTICSTY_MODERNSTY_NATURALSTY_RETROSTY_TRADITIONALsustainableTYP_ADJUSTABLETYP_CEILINGTYP_INDOOR WALLTYP_WALLTYP_WALLWASHER

TYP_ADJUSTABLETYP_BOLLARDTYP_COMPLETETYP_FIXEDTYP_GENERALTYP_LED RINGTYP_LED RINGSTYP_LINEARTYP_MULTI DROPTYP_PROFILE ONLYTYP_SINGLE DROPTYP_SPIKE LIGHTTYP_SPOT LIGHTTYP_STEP LIGHTTYP_STRIP ONLYTYP_WALL WASHERTYP_OTHER

TYP_LINEARTYPLINEAR

TYP_LINEAR

12V_YESAB_NOAB_YESACCORD BKBA_31-45Category>All Decorative>CeilingCategory>All Decorative>Indoor WallCategory>Ceiling Lighting>Decorative Ceiling LightsCategory>Ceiling Lighting>Surface Mounted DownlightCategory>Commercial Ceiling>Oyster LightsCategory>Commercial Ceiling>Surface Mounted DownlightCategory>Commercial European>OleCategory>Commercial Indoor Wall>Adjustable LightCategory>Commercial Indoor Wall>Wall WasherCategory>Commercial Spaces>Aged CareCategory>Commercial Spaces>Co WorkingCategory>Commercial Spaces>EducationCategory>Commercial Spaces>Function SpacesCategory>Commercial Spaces>HospitalityCategory>Commercial Spaces>HotelsCategory>Commercial Spaces>OfficeCategory>Commercial Spaces>Shop Fit OutCategory>European>OleCategory>Indoor Wall Lights>AdjustableCategory>Indoor Wall Lights>LED Wall LightsCategory>Indoor Wall Lights>Wall SconceCategory>Indoor Wall Lights>WallwasherCategory>Residential Space>Bathroom LightingCategory>Residential Space>Bedroom LightingCategory>Residential Space>Dining LightingCategory>Residential Space>Hallway LightingCategory>Residential Space>Kids LightingCategory>Residential Space>Kitchen LightingCategory>Residential Space>Living Room LightingCategory>Residential Space>Void LightingCOLL_CEILINGCOLL_INDOORCOLL_INDOORSCOLL_INDOORWALLCOLL_WALLCOLL_WALLLIGHTCOLOUR_BEIGECOLOUR_BLACKCOLOUR_BRASSCOLOUR_CLEARCOLOUR_GOLDCOLOUR_GREENCOLOUR_SMOKECOLOUR_WHITECom_Ceiling_AllCom_Ceiling_MountCom_Ceiling_OysterCom_Ceiling_Oyster_LightsCom_Deco_AllCom_Deco_CeilingCom_Deco_IndoorCom_EUROPEAN_ALLCom_EUROPEAN_OLECom_Indoor_ALLCom_Indoor_WallwasherCom_Indoor_WasherCom_Space_AgedCom_Space_CoworkingCom_Space_EducationCom_Space_FunctionCom_Space_HospitalityCom_Space_HotelsCom_Space_OfficeCom_Space_ShopCom_Surface_Mounted_DownlightCOMMERCIALCommercial_DecorativeCRI_+90CRI_90+CRI_<90D_YESDALIGI_INCLUDEDGL_E27Gl_NOT INCLUDEDGT_E27GT_GU10GT_INCLUDEDK_3000KK_3000K-3999KLD_ADJUSTABLELD_DOWNLD_WALLWASHERLM_1300+LM_1401-1699LM_2000+LM_301-600LM_601-900LM_900+MAT_ALUMINIUMMAT_GLASSMAT_METALMAT_STEELmix-matchMOQMOQ_26-49MOQ_NO MOQnewNoStickerPOARP_ALFIERP_BARCORP_BEAMCEILINGRP_CAMILLARP_CEILINGADJRP_CEILINGDECORP_EUROOLERP_ISLARP_LEOADJRP_LUNARCEILINGRP_ORBCEILINGRP_PELECEILINGRP_SOHOCEILINGRP_VILIRS_Ceiling_ALLRS_Ceiling_DecoRS_Ceiling_DecorativeRS_Ceiling_SurfaceRS_EUROPEAN_ALLRS_EUROPEAN_OLERS_Indoor_AdjustableRS_Indoor_ALLRS_Indoor_IndirectRS_Indoor_LED WallRS_Indoor_LED_WallRS_Indoor_LED_Wall_WallRS_Indoor_Wall_SconceRS_Indoor_WallwasherRS_Space_BathroomRS_Space_BedroomRS_Space_DiningRS_Space_HallwayRS_Space_KidsRS_Space_KitchenRS_Space_LivingRS_Space_VoidRS_Surface_Mounted_DownlightSTY_COASTALSTY_INDUSTRIALSTY_MINIMALISTICSTY_MODERNSTY_NATURALSTY_RETROSTY_TRADITIONALsustainableTYP_ADJUSTABLETYP_CEILINGTYP_INDOOR WALLTYP_WALLTYP_WALLWASHER

TYP_ADJUSTABLETYP_BOLLARDTYP_COMPLETETYP_FIXEDTYP_GENERALTYP_LED RINGTYP_LED RINGSTYP_LINEARTYP_MULTI DROPTYP_PROFILE ONLYTYP_SINGLE DROPTYP_SPIKE LIGHTTYP_SPOT LIGHTTYP_STEP LIGHTTYP_STRIP ONLYTYP_WALL WASHERTYP_OTHER

TYP_MULTI DROPTYPMULTI DROP

TYP_MULTI DROP

12V_YESAB_NOAB_YESACCORD BKBA_31-45Category>All Decorative>CeilingCategory>All Decorative>Indoor WallCategory>Ceiling Lighting>Decorative Ceiling LightsCategory>Ceiling Lighting>Surface Mounted DownlightCategory>Commercial Ceiling>Oyster LightsCategory>Commercial Ceiling>Surface Mounted DownlightCategory>Commercial European>OleCategory>Commercial Indoor Wall>Adjustable LightCategory>Commercial Indoor Wall>Wall WasherCategory>Commercial Spaces>Aged CareCategory>Commercial Spaces>Co WorkingCategory>Commercial Spaces>EducationCategory>Commercial Spaces>Function SpacesCategory>Commercial Spaces>HospitalityCategory>Commercial Spaces>HotelsCategory>Commercial Spaces>OfficeCategory>Commercial Spaces>Shop Fit OutCategory>European>OleCategory>Indoor Wall Lights>AdjustableCategory>Indoor Wall Lights>LED Wall LightsCategory>Indoor Wall Lights>Wall SconceCategory>Indoor Wall Lights>WallwasherCategory>Residential Space>Bathroom LightingCategory>Residential Space>Bedroom LightingCategory>Residential Space>Dining LightingCategory>Residential Space>Hallway LightingCategory>Residential Space>Kids LightingCategory>Residential Space>Kitchen LightingCategory>Residential Space>Living Room LightingCategory>Residential Space>Void LightingCOLL_CEILINGCOLL_INDOORCOLL_INDOORSCOLL_INDOORWALLCOLL_WALLCOLL_WALLLIGHTCOLOUR_BEIGECOLOUR_BLACKCOLOUR_BRASSCOLOUR_CLEARCOLOUR_GOLDCOLOUR_GREENCOLOUR_SMOKECOLOUR_WHITECom_Ceiling_AllCom_Ceiling_MountCom_Ceiling_OysterCom_Ceiling_Oyster_LightsCom_Deco_AllCom_Deco_CeilingCom_Deco_IndoorCom_EUROPEAN_ALLCom_EUROPEAN_OLECom_Indoor_ALLCom_Indoor_WallwasherCom_Indoor_WasherCom_Space_AgedCom_Space_CoworkingCom_Space_EducationCom_Space_FunctionCom_Space_HospitalityCom_Space_HotelsCom_Space_OfficeCom_Space_ShopCom_Surface_Mounted_DownlightCOMMERCIALCommercial_DecorativeCRI_+90CRI_90+CRI_<90D_YESDALIGI_INCLUDEDGL_E27Gl_NOT INCLUDEDGT_E27GT_GU10GT_INCLUDEDK_3000KK_3000K-3999KLD_ADJUSTABLELD_DOWNLD_WALLWASHERLM_1300+LM_1401-1699LM_2000+LM_301-600LM_601-900LM_900+MAT_ALUMINIUMMAT_GLASSMAT_METALMAT_STEELmix-matchMOQMOQ_26-49MOQ_NO MOQnewNoStickerPOARP_ALFIERP_BARCORP_BEAMCEILINGRP_CAMILLARP_CEILINGADJRP_CEILINGDECORP_EUROOLERP_ISLARP_LEOADJRP_LUNARCEILINGRP_ORBCEILINGRP_PELECEILINGRP_SOHOCEILINGRP_VILIRS_Ceiling_ALLRS_Ceiling_DecoRS_Ceiling_DecorativeRS_Ceiling_SurfaceRS_EUROPEAN_ALLRS_EUROPEAN_OLERS_Indoor_AdjustableRS_Indoor_ALLRS_Indoor_IndirectRS_Indoor_LED WallRS_Indoor_LED_WallRS_Indoor_LED_Wall_WallRS_Indoor_Wall_SconceRS_Indoor_WallwasherRS_Space_BathroomRS_Space_BedroomRS_Space_DiningRS_Space_HallwayRS_Space_KidsRS_Space_KitchenRS_Space_LivingRS_Space_VoidRS_Surface_Mounted_DownlightSTY_COASTALSTY_INDUSTRIALSTY_MINIMALISTICSTY_MODERNSTY_NATURALSTY_RETROSTY_TRADITIONALsustainableTYP_ADJUSTABLETYP_CEILINGTYP_INDOOR WALLTYP_WALLTYP_WALLWASHER

TYP_ADJUSTABLETYP_BOLLARDTYP_COMPLETETYP_FIXEDTYP_GENERALTYP_LED RINGTYP_LED RINGSTYP_LINEARTYP_MULTI DROPTYP_PROFILE ONLYTYP_SINGLE DROPTYP_SPIKE LIGHTTYP_SPOT LIGHTTYP_STEP LIGHTTYP_STRIP ONLYTYP_WALL WASHERTYP_OTHER

TYP_PROFILE ONLYTYPPROFILE ONLY

TYP_PROFILE ONLY

12V_YESAB_NOAB_YESACCORD BKBA_31-45Category>All Decorative>CeilingCategory>All Decorative>Indoor WallCategory>Ceiling Lighting>Decorative Ceiling LightsCategory>Ceiling Lighting>Surface Mounted DownlightCategory>Commercial Ceiling>Oyster LightsCategory>Commercial Ceiling>Surface Mounted DownlightCategory>Commercial European>OleCategory>Commercial Indoor Wall>Adjustable LightCategory>Commercial Indoor Wall>Wall WasherCategory>Commercial Spaces>Aged CareCategory>Commercial Spaces>Co WorkingCategory>Commercial Spaces>EducationCategory>Commercial Spaces>Function SpacesCategory>Commercial Spaces>HospitalityCategory>Commercial Spaces>HotelsCategory>Commercial Spaces>OfficeCategory>Commercial Spaces>Shop Fit OutCategory>European>OleCategory>Indoor Wall Lights>AdjustableCategory>Indoor Wall Lights>LED Wall LightsCategory>Indoor Wall Lights>Wall SconceCategory>Indoor Wall Lights>WallwasherCategory>Residential Space>Bathroom LightingCategory>Residential Space>Bedroom LightingCategory>Residential Space>Dining LightingCategory>Residential Space>Hallway LightingCategory>Residential Space>Kids LightingCategory>Residential Space>Kitchen LightingCategory>Residential Space>Living Room LightingCategory>Residential Space>Void LightingCOLL_CEILINGCOLL_INDOORCOLL_INDOORSCOLL_INDOORWALLCOLL_WALLCOLL_WALLLIGHTCOLOUR_BEIGECOLOUR_BLACKCOLOUR_BRASSCOLOUR_CLEARCOLOUR_GOLDCOLOUR_GREENCOLOUR_SMOKECOLOUR_WHITECom_Ceiling_AllCom_Ceiling_MountCom_Ceiling_OysterCom_Ceiling_Oyster_LightsCom_Deco_AllCom_Deco_CeilingCom_Deco_IndoorCom_EUROPEAN_ALLCom_EUROPEAN_OLECom_Indoor_ALLCom_Indoor_WallwasherCom_Indoor_WasherCom_Space_AgedCom_Space_CoworkingCom_Space_EducationCom_Space_FunctionCom_Space_HospitalityCom_Space_HotelsCom_Space_OfficeCom_Space_ShopCom_Surface_Mounted_DownlightCOMMERCIALCommercial_DecorativeCRI_+90CRI_90+CRI_<90D_YESDALIGI_INCLUDEDGL_E27Gl_NOT INCLUDEDGT_E27GT_GU10GT_INCLUDEDK_3000KK_3000K-3999KLD_ADJUSTABLELD_DOWNLD_WALLWASHERLM_1300+LM_1401-1699LM_2000+LM_301-600LM_601-900LM_900+MAT_ALUMINIUMMAT_GLASSMAT_METALMAT_STEELmix-matchMOQMOQ_26-49MOQ_NO MOQnewNoStickerPOARP_ALFIERP_BARCORP_BEAMCEILINGRP_CAMILLARP_CEILINGADJRP_CEILINGDECORP_EUROOLERP_ISLARP_LEOADJRP_LUNARCEILINGRP_ORBCEILINGRP_PELECEILINGRP_SOHOCEILINGRP_VILIRS_Ceiling_ALLRS_Ceiling_DecoRS_Ceiling_DecorativeRS_Ceiling_SurfaceRS_EUROPEAN_ALLRS_EUROPEAN_OLERS_Indoor_AdjustableRS_Indoor_ALLRS_Indoor_IndirectRS_Indoor_LED WallRS_Indoor_LED_WallRS_Indoor_LED_Wall_WallRS_Indoor_Wall_SconceRS_Indoor_WallwasherRS_Space_BathroomRS_Space_BedroomRS_Space_DiningRS_Space_HallwayRS_Space_KidsRS_Space_KitchenRS_Space_LivingRS_Space_VoidRS_Surface_Mounted_DownlightSTY_COASTALSTY_INDUSTRIALSTY_MINIMALISTICSTY_MODERNSTY_NATURALSTY_RETROSTY_TRADITIONALsustainableTYP_ADJUSTABLETYP_CEILINGTYP_INDOOR WALLTYP_WALLTYP_WALLWASHER

TYP_ADJUSTABLETYP_BOLLARDTYP_COMPLETETYP_FIXEDTYP_GENERALTYP_LED RINGTYP_LED RINGSTYP_LINEARTYP_MULTI DROPTYP_PROFILE ONLYTYP_SINGLE DROPTYP_SPIKE LIGHTTYP_SPOT LIGHTTYP_STEP LIGHTTYP_STRIP ONLYTYP_WALL WASHERTYP_OTHER

TYP_SINGLE DROPTYPSINGLE DROP

TYP_SINGLE DROP

12V_YESAB_NOAB_YESACCORD BKBA_31-45Category>All Decorative>CeilingCategory>All Decorative>Indoor WallCategory>Ceiling Lighting>Decorative Ceiling LightsCategory>Ceiling Lighting>Surface Mounted DownlightCategory>Commercial Ceiling>Oyster LightsCategory>Commercial Ceiling>Surface Mounted DownlightCategory>Commercial European>OleCategory>Commercial Indoor Wall>Adjustable LightCategory>Commercial Indoor Wall>Wall WasherCategory>Commercial Spaces>Aged CareCategory>Commercial Spaces>Co WorkingCategory>Commercial Spaces>EducationCategory>Commercial Spaces>Function SpacesCategory>Commercial Spaces>HospitalityCategory>Commercial Spaces>HotelsCategory>Commercial Spaces>OfficeCategory>Commercial Spaces>Shop Fit OutCategory>European>OleCategory>Indoor Wall Lights>AdjustableCategory>Indoor Wall Lights>LED Wall LightsCategory>Indoor Wall Lights>Wall SconceCategory>Indoor Wall Lights>WallwasherCategory>Residential Space>Bathroom LightingCategory>Residential Space>Bedroom LightingCategory>Residential Space>Dining LightingCategory>Residential Space>Hallway LightingCategory>Residential Space>Kids LightingCategory>Residential Space>Kitchen LightingCategory>Residential Space>Living Room LightingCategory>Residential Space>Void LightingCOLL_CEILINGCOLL_INDOORCOLL_INDOORSCOLL_INDOORWALLCOLL_WALLCOLL_WALLLIGHTCOLOUR_BEIGECOLOUR_BLACKCOLOUR_BRASSCOLOUR_CLEARCOLOUR_GOLDCOLOUR_GREENCOLOUR_SMOKECOLOUR_WHITECom_Ceiling_AllCom_Ceiling_MountCom_Ceiling_OysterCom_Ceiling_Oyster_LightsCom_Deco_AllCom_Deco_CeilingCom_Deco_IndoorCom_EUROPEAN_ALLCom_EUROPEAN_OLECom_Indoor_ALLCom_Indoor_WallwasherCom_Indoor_WasherCom_Space_AgedCom_Space_CoworkingCom_Space_EducationCom_Space_FunctionCom_Space_HospitalityCom_Space_HotelsCom_Space_OfficeCom_Space_ShopCom_Surface_Mounted_DownlightCOMMERCIALCommercial_DecorativeCRI_+90CRI_90+CRI_<90D_YESDALIGI_INCLUDEDGL_E27Gl_NOT INCLUDEDGT_E27GT_GU10GT_INCLUDEDK_3000KK_3000K-3999KLD_ADJUSTABLELD_DOWNLD_WALLWASHERLM_1300+LM_1401-1699LM_2000+LM_301-600LM_601-900LM_900+MAT_ALUMINIUMMAT_GLASSMAT_METALMAT_STEELmix-matchMOQMOQ_26-49MOQ_NO MOQnewNoStickerPOARP_ALFIERP_BARCORP_BEAMCEILINGRP_CAMILLARP_CEILINGADJRP_CEILINGDECORP_EUROOLERP_ISLARP_LEOADJRP_LUNARCEILINGRP_ORBCEILINGRP_PELECEILINGRP_SOHOCEILINGRP_VILIRS_Ceiling_ALLRS_Ceiling_DecoRS_Ceiling_DecorativeRS_Ceiling_SurfaceRS_EUROPEAN_ALLRS_EUROPEAN_OLERS_Indoor_AdjustableRS_Indoor_ALLRS_Indoor_IndirectRS_Indoor_LED WallRS_Indoor_LED_WallRS_Indoor_LED_Wall_WallRS_Indoor_Wall_SconceRS_Indoor_WallwasherRS_Space_BathroomRS_Space_BedroomRS_Space_DiningRS_Space_HallwayRS_Space_KidsRS_Space_KitchenRS_Space_LivingRS_Space_VoidRS_Surface_Mounted_DownlightSTY_COASTALSTY_INDUSTRIALSTY_MINIMALISTICSTY_MODERNSTY_NATURALSTY_RETROSTY_TRADITIONALsustainableTYP_ADJUSTABLETYP_CEILINGTYP_INDOOR WALLTYP_WALLTYP_WALLWASHER

TYP_ADJUSTABLETYP_BOLLARDTYP_COMPLETETYP_FIXEDTYP_GENERALTYP_LED RINGTYP_LED RINGSTYP_LINEARTYP_MULTI DROPTYP_PROFILE ONLYTYP_SINGLE DROPTYP_SPIKE LIGHTTYP_SPOT LIGHTTYP_STEP LIGHTTYP_STRIP ONLYTYP_WALL WASHERTYP_OTHER

TYP_SPIKE LIGHTTYPSPIKE LIGHT

TYP_SPIKE LIGHT

12V_YESAB_NOAB_YESACCORD BKBA_31-45Category>All Decorative>CeilingCategory>All Decorative>Indoor WallCategory>Ceiling Lighting>Decorative Ceiling LightsCategory>Ceiling Lighting>Surface Mounted DownlightCategory>Commercial Ceiling>Oyster LightsCategory>Commercial Ceiling>Surface Mounted DownlightCategory>Commercial European>OleCategory>Commercial Indoor Wall>Adjustable LightCategory>Commercial Indoor Wall>Wall WasherCategory>Commercial Spaces>Aged CareCategory>Commercial Spaces>Co WorkingCategory>Commercial Spaces>EducationCategory>Commercial Spaces>Function SpacesCategory>Commercial Spaces>HospitalityCategory>Commercial Spaces>HotelsCategory>Commercial Spaces>OfficeCategory>Commercial Spaces>Shop Fit OutCategory>European>OleCategory>Indoor Wall Lights>AdjustableCategory>Indoor Wall Lights>LED Wall LightsCategory>Indoor Wall Lights>Wall SconceCategory>Indoor Wall Lights>WallwasherCategory>Residential Space>Bathroom LightingCategory>Residential Space>Bedroom LightingCategory>Residential Space>Dining LightingCategory>Residential Space>Hallway LightingCategory>Residential Space>Kids LightingCategory>Residential Space>Kitchen LightingCategory>Residential Space>Living Room LightingCategory>Residential Space>Void LightingCOLL_CEILINGCOLL_INDOORCOLL_INDOORSCOLL_INDOORWALLCOLL_WALLCOLL_WALLLIGHTCOLOUR_BEIGECOLOUR_BLACKCOLOUR_BRASSCOLOUR_CLEARCOLOUR_GOLDCOLOUR_GREENCOLOUR_SMOKECOLOUR_WHITECom_Ceiling_AllCom_Ceiling_MountCom_Ceiling_OysterCom_Ceiling_Oyster_LightsCom_Deco_AllCom_Deco_CeilingCom_Deco_IndoorCom_EUROPEAN_ALLCom_EUROPEAN_OLECom_Indoor_ALLCom_Indoor_WallwasherCom_Indoor_WasherCom_Space_AgedCom_Space_CoworkingCom_Space_EducationCom_Space_FunctionCom_Space_HospitalityCom_Space_HotelsCom_Space_OfficeCom_Space_ShopCom_Surface_Mounted_DownlightCOMMERCIALCommercial_DecorativeCRI_+90CRI_90+CRI_<90D_YESDALIGI_INCLUDEDGL_E27Gl_NOT INCLUDEDGT_E27GT_GU10GT_INCLUDEDK_3000KK_3000K-3999KLD_ADJUSTABLELD_DOWNLD_WALLWASHERLM_1300+LM_1401-1699LM_2000+LM_301-600LM_601-900LM_900+MAT_ALUMINIUMMAT_GLASSMAT_METALMAT_STEELmix-matchMOQMOQ_26-49MOQ_NO MOQnewNoStickerPOARP_ALFIERP_BARCORP_BEAMCEILINGRP_CAMILLARP_CEILINGADJRP_CEILINGDECORP_EUROOLERP_ISLARP_LEOADJRP_LUNARCEILINGRP_ORBCEILINGRP_PELECEILINGRP_SOHOCEILINGRP_VILIRS_Ceiling_ALLRS_Ceiling_DecoRS_Ceiling_DecorativeRS_Ceiling_SurfaceRS_EUROPEAN_ALLRS_EUROPEAN_OLERS_Indoor_AdjustableRS_Indoor_ALLRS_Indoor_IndirectRS_Indoor_LED WallRS_Indoor_LED_WallRS_Indoor_LED_Wall_WallRS_Indoor_Wall_SconceRS_Indoor_WallwasherRS_Space_BathroomRS_Space_BedroomRS_Space_DiningRS_Space_HallwayRS_Space_KidsRS_Space_KitchenRS_Space_LivingRS_Space_VoidRS_Surface_Mounted_DownlightSTY_COASTALSTY_INDUSTRIALSTY_MINIMALISTICSTY_MODERNSTY_NATURALSTY_RETROSTY_TRADITIONALsustainableTYP_ADJUSTABLETYP_CEILINGTYP_INDOOR WALLTYP_WALLTYP_WALLWASHER

TYP_ADJUSTABLETYP_BOLLARDTYP_COMPLETETYP_FIXEDTYP_GENERALTYP_LED RINGTYP_LED RINGSTYP_LINEARTYP_MULTI DROPTYP_PROFILE ONLYTYP_SINGLE DROPTYP_SPIKE LIGHTTYP_SPOT LIGHTTYP_STEP LIGHTTYP_STRIP ONLYTYP_WALL WASHERTYP_OTHER

TYP_SPOT LIGHTTYPSPOT LIGHT

TYP_SPOT LIGHT

12V_YESAB_NOAB_YESACCORD BKBA_31-45Category>All Decorative>CeilingCategory>All Decorative>Indoor WallCategory>Ceiling Lighting>Decorative Ceiling LightsCategory>Ceiling Lighting>Surface Mounted DownlightCategory>Commercial Ceiling>Oyster LightsCategory>Commercial Ceiling>Surface Mounted DownlightCategory>Commercial European>OleCategory>Commercial Indoor Wall>Adjustable LightCategory>Commercial Indoor Wall>Wall WasherCategory>Commercial Spaces>Aged CareCategory>Commercial Spaces>Co WorkingCategory>Commercial Spaces>EducationCategory>Commercial Spaces>Function SpacesCategory>Commercial Spaces>HospitalityCategory>Commercial Spaces>HotelsCategory>Commercial Spaces>OfficeCategory>Commercial Spaces>Shop Fit OutCategory>European>OleCategory>Indoor Wall Lights>AdjustableCategory>Indoor Wall Lights>LED Wall LightsCategory>Indoor Wall Lights>Wall SconceCategory>Indoor Wall Lights>WallwasherCategory>Residential Space>Bathroom LightingCategory>Residential Space>Bedroom LightingCategory>Residential Space>Dining LightingCategory>Residential Space>Hallway LightingCategory>Residential Space>Kids LightingCategory>Residential Space>Kitchen LightingCategory>Residential Space>Living Room LightingCategory>Residential Space>Void LightingCOLL_CEILINGCOLL_INDOORCOLL_INDOORSCOLL_INDOORWALLCOLL_WALLCOLL_WALLLIGHTCOLOUR_BEIGECOLOUR_BLACKCOLOUR_BRASSCOLOUR_CLEARCOLOUR_GOLDCOLOUR_GREENCOLOUR_SMOKECOLOUR_WHITECom_Ceiling_AllCom_Ceiling_MountCom_Ceiling_OysterCom_Ceiling_Oyster_LightsCom_Deco_AllCom_Deco_CeilingCom_Deco_IndoorCom_EUROPEAN_ALLCom_EUROPEAN_OLECom_Indoor_ALLCom_Indoor_WallwasherCom_Indoor_WasherCom_Space_AgedCom_Space_CoworkingCom_Space_EducationCom_Space_FunctionCom_Space_HospitalityCom_Space_HotelsCom_Space_OfficeCom_Space_ShopCom_Surface_Mounted_DownlightCOMMERCIALCommercial_DecorativeCRI_+90CRI_90+CRI_<90D_YESDALIGI_INCLUDEDGL_E27Gl_NOT INCLUDEDGT_E27GT_GU10GT_INCLUDEDK_3000KK_3000K-3999KLD_ADJUSTABLELD_DOWNLD_WALLWASHERLM_1300+LM_1401-1699LM_2000+LM_301-600LM_601-900LM_900+MAT_ALUMINIUMMAT_GLASSMAT_METALMAT_STEELmix-matchMOQMOQ_26-49MOQ_NO MOQnewNoStickerPOARP_ALFIERP_BARCORP_BEAMCEILINGRP_CAMILLARP_CEILINGADJRP_CEILINGDECORP_EUROOLERP_ISLARP_LEOADJRP_LUNARCEILINGRP_ORBCEILINGRP_PELECEILINGRP_SOHOCEILINGRP_VILIRS_Ceiling_ALLRS_Ceiling_DecoRS_Ceiling_DecorativeRS_Ceiling_SurfaceRS_EUROPEAN_ALLRS_EUROPEAN_OLERS_Indoor_AdjustableRS_Indoor_ALLRS_Indoor_IndirectRS_Indoor_LED WallRS_Indoor_LED_WallRS_Indoor_LED_Wall_WallRS_Indoor_Wall_SconceRS_Indoor_WallwasherRS_Space_BathroomRS_Space_BedroomRS_Space_DiningRS_Space_HallwayRS_Space_KidsRS_Space_KitchenRS_Space_LivingRS_Space_VoidRS_Surface_Mounted_DownlightSTY_COASTALSTY_INDUSTRIALSTY_MINIMALISTICSTY_MODERNSTY_NATURALSTY_RETROSTY_TRADITIONALsustainableTYP_ADJUSTABLETYP_CEILINGTYP_INDOOR WALLTYP_WALLTYP_WALLWASHER

TYP_ADJUSTABLETYP_BOLLARDTYP_COMPLETETYP_FIXEDTYP_GENERALTYP_LED RINGTYP_LED RINGSTYP_LINEARTYP_MULTI DROPTYP_PROFILE ONLYTYP_SINGLE DROPTYP_SPIKE LIGHTTYP_SPOT LIGHTTYP_STEP LIGHTTYP_STRIP ONLYTYP_WALL WASHERTYP_OTHER

TYP_STEP LIGHTTYPSTEP LIGHT

TYP_STEP LIGHT

12V_YESAB_NOAB_YESACCORD BKBA_31-45Category>All Decorative>CeilingCategory>All Decorative>Indoor WallCategory>Ceiling Lighting>Decorative Ceiling LightsCategory>Ceiling Lighting>Surface Mounted DownlightCategory>Commercial Ceiling>Oyster LightsCategory>Commercial Ceiling>Surface Mounted DownlightCategory>Commercial European>OleCategory>Commercial Indoor Wall>Adjustable LightCategory>Commercial Indoor Wall>Wall WasherCategory>Commercial Spaces>Aged CareCategory>Commercial Spaces>Co WorkingCategory>Commercial Spaces>EducationCategory>Commercial Spaces>Function SpacesCategory>Commercial Spaces>HospitalityCategory>Commercial Spaces>HotelsCategory>Commercial Spaces>OfficeCategory>Commercial Spaces>Shop Fit OutCategory>European>OleCategory>Indoor Wall Lights>AdjustableCategory>Indoor Wall Lights>LED Wall LightsCategory>Indoor Wall Lights>Wall SconceCategory>Indoor Wall Lights>WallwasherCategory>Residential Space>Bathroom LightingCategory>Residential Space>Bedroom LightingCategory>Residential Space>Dining LightingCategory>Residential Space>Hallway LightingCategory>Residential Space>Kids LightingCategory>Residential Space>Kitchen LightingCategory>Residential Space>Living Room LightingCategory>Residential Space>Void LightingCOLL_CEILINGCOLL_INDOORCOLL_INDOORSCOLL_INDOORWALLCOLL_WALLCOLL_WALLLIGHTCOLOUR_BEIGECOLOUR_BLACKCOLOUR_BRASSCOLOUR_CLEARCOLOUR_GOLDCOLOUR_GREENCOLOUR_SMOKECOLOUR_WHITECom_Ceiling_AllCom_Ceiling_MountCom_Ceiling_OysterCom_Ceiling_Oyster_LightsCom_Deco_AllCom_Deco_CeilingCom_Deco_IndoorCom_EUROPEAN_ALLCom_EUROPEAN_OLECom_Indoor_ALLCom_Indoor_WallwasherCom_Indoor_WasherCom_Space_AgedCom_Space_CoworkingCom_Space_EducationCom_Space_FunctionCom_Space_HospitalityCom_Space_HotelsCom_Space_OfficeCom_Space_ShopCom_Surface_Mounted_DownlightCOMMERCIALCommercial_DecorativeCRI_+90CRI_90+CRI_<90D_YESDALIGI_INCLUDEDGL_E27Gl_NOT INCLUDEDGT_E27GT_GU10GT_INCLUDEDK_3000KK_3000K-3999KLD_ADJUSTABLELD_DOWNLD_WALLWASHERLM_1300+LM_1401-1699LM_2000+LM_301-600LM_601-900LM_900+MAT_ALUMINIUMMAT_GLASSMAT_METALMAT_STEELmix-matchMOQMOQ_26-49MOQ_NO MOQnewNoStickerPOARP_ALFIERP_BARCORP_BEAMCEILINGRP_CAMILLARP_CEILINGADJRP_CEILINGDECORP_EUROOLERP_ISLARP_LEOADJRP_LUNARCEILINGRP_ORBCEILINGRP_PELECEILINGRP_SOHOCEILINGRP_VILIRS_Ceiling_ALLRS_Ceiling_DecoRS_Ceiling_DecorativeRS_Ceiling_SurfaceRS_EUROPEAN_ALLRS_EUROPEAN_OLERS_Indoor_AdjustableRS_Indoor_ALLRS_Indoor_IndirectRS_Indoor_LED WallRS_Indoor_LED_WallRS_Indoor_LED_Wall_WallRS_Indoor_Wall_SconceRS_Indoor_WallwasherRS_Space_BathroomRS_Space_BedroomRS_Space_DiningRS_Space_HallwayRS_Space_KidsRS_Space_KitchenRS_Space_LivingRS_Space_VoidRS_Surface_Mounted_DownlightSTY_COASTALSTY_INDUSTRIALSTY_MINIMALISTICSTY_MODERNSTY_NATURALSTY_RETROSTY_TRADITIONALsustainableTYP_ADJUSTABLETYP_CEILINGTYP_INDOOR WALLTYP_WALLTYP_WALLWASHER

TYP_ADJUSTABLETYP_BOLLARDTYP_COMPLETETYP_FIXEDTYP_GENERALTYP_LED RINGTYP_LED RINGSTYP_LINEARTYP_MULTI DROPTYP_PROFILE ONLYTYP_SINGLE DROPTYP_SPIKE LIGHTTYP_SPOT LIGHTTYP_STEP LIGHTTYP_STRIP ONLYTYP_WALL WASHERTYP_OTHER

TYP_STRIP ONLYTYPSTRIP ONLY

TYP_STRIP ONLY

12V_YESAB_NOAB_YESACCORD BKBA_31-45Category>All Decorative>CeilingCategory>All Decorative>Indoor WallCategory>Ceiling Lighting>Decorative Ceiling LightsCategory>Ceiling Lighting>Surface Mounted DownlightCategory>Commercial Ceiling>Oyster LightsCategory>Commercial Ceiling>Surface Mounted DownlightCategory>Commercial European>OleCategory>Commercial Indoor Wall>Adjustable LightCategory>Commercial Indoor Wall>Wall WasherCategory>Commercial Spaces>Aged CareCategory>Commercial Spaces>Co WorkingCategory>Commercial Spaces>EducationCategory>Commercial Spaces>Function SpacesCategory>Commercial Spaces>HospitalityCategory>Commercial Spaces>HotelsCategory>Commercial Spaces>OfficeCategory>Commercial Spaces>Shop Fit OutCategory>European>OleCategory>Indoor Wall Lights>AdjustableCategory>Indoor Wall Lights>LED Wall LightsCategory>Indoor Wall Lights>Wall SconceCategory>Indoor Wall Lights>WallwasherCategory>Residential Space>Bathroom LightingCategory>Residential Space>Bedroom LightingCategory>Residential Space>Dining LightingCategory>Residential Space>Hallway LightingCategory>Residential Space>Kids LightingCategory>Residential Space>Kitchen LightingCategory>Residential Space>Living Room LightingCategory>Residential Space>Void LightingCOLL_CEILINGCOLL_INDOORCOLL_INDOORSCOLL_INDOORWALLCOLL_WALLCOLL_WALLLIGHTCOLOUR_BEIGECOLOUR_BLACKCOLOUR_BRASSCOLOUR_CLEARCOLOUR_GOLDCOLOUR_GREENCOLOUR_SMOKECOLOUR_WHITECom_Ceiling_AllCom_Ceiling_MountCom_Ceiling_OysterCom_Ceiling_Oyster_LightsCom_Deco_AllCom_Deco_CeilingCom_Deco_IndoorCom_EUROPEAN_ALLCom_EUROPEAN_OLECom_Indoor_ALLCom_Indoor_WallwasherCom_Indoor_WasherCom_Space_AgedCom_Space_CoworkingCom_Space_EducationCom_Space_FunctionCom_Space_HospitalityCom_Space_HotelsCom_Space_OfficeCom_Space_ShopCom_Surface_Mounted_DownlightCOMMERCIALCommercial_DecorativeCRI_+90CRI_90+CRI_<90D_YESDALIGI_INCLUDEDGL_E27Gl_NOT INCLUDEDGT_E27GT_GU10GT_INCLUDEDK_3000KK_3000K-3999KLD_ADJUSTABLELD_DOWNLD_WALLWASHERLM_1300+LM_1401-1699LM_2000+LM_301-600LM_601-900LM_900+MAT_ALUMINIUMMAT_GLASSMAT_METALMAT_STEELmix-matchMOQMOQ_26-49MOQ_NO MOQnewNoStickerPOARP_ALFIERP_BARCORP_BEAMCEILINGRP_CAMILLARP_CEILINGADJRP_CEILINGDECORP_EUROOLERP_ISLARP_LEOADJRP_LUNARCEILINGRP_ORBCEILINGRP_PELECEILINGRP_SOHOCEILINGRP_VILIRS_Ceiling_ALLRS_Ceiling_DecoRS_Ceiling_DecorativeRS_Ceiling_SurfaceRS_EUROPEAN_ALLRS_EUROPEAN_OLERS_Indoor_AdjustableRS_Indoor_ALLRS_Indoor_IndirectRS_Indoor_LED WallRS_Indoor_LED_WallRS_Indoor_LED_Wall_WallRS_Indoor_Wall_SconceRS_Indoor_WallwasherRS_Space_BathroomRS_Space_BedroomRS_Space_DiningRS_Space_HallwayRS_Space_KidsRS_Space_KitchenRS_Space_LivingRS_Space_VoidRS_Surface_Mounted_DownlightSTY_COASTALSTY_INDUSTRIALSTY_MINIMALISTICSTY_MODERNSTY_NATURALSTY_RETROSTY_TRADITIONALsustainableTYP_ADJUSTABLETYP_CEILINGTYP_INDOOR WALLTYP_WALLTYP_WALLWASHER

TYP_ADJUSTABLETYP_BOLLARDTYP_COMPLETETYP_FIXEDTYP_GENERALTYP_LED RINGTYP_LED RINGSTYP_LINEARTYP_MULTI DROPTYP_PROFILE ONLYTYP_SINGLE DROPTYP_SPIKE LIGHTTYP_SPOT LIGHTTYP_STEP LIGHTTYP_STRIP ONLYTYP_WALL WASHERTYP_OTHER

TYP_WALL WASHERTYPWALL WASHER

TYP_WALL WASHER

12V_YESAB_NOAB_YESACCORD BKBA_31-45Category>All Decorative>CeilingCategory>All Decorative>Indoor WallCategory>Ceiling Lighting>Decorative Ceiling LightsCategory>Ceiling Lighting>Surface Mounted DownlightCategory>Commercial Ceiling>Oyster LightsCategory>Commercial Ceiling>Surface Mounted DownlightCategory>Commercial European>OleCategory>Commercial Indoor Wall>Adjustable LightCategory>Commercial Indoor Wall>Wall WasherCategory>Commercial Spaces>Aged CareCategory>Commercial Spaces>Co WorkingCategory>Commercial Spaces>EducationCategory>Commercial Spaces>Function SpacesCategory>Commercial Spaces>HospitalityCategory>Commercial Spaces>HotelsCategory>Commercial Spaces>OfficeCategory>Commercial Spaces>Shop Fit OutCategory>European>OleCategory>Indoor Wall Lights>AdjustableCategory>Indoor Wall Lights>LED Wall LightsCategory>Indoor Wall Lights>Wall SconceCategory>Indoor Wall Lights>WallwasherCategory>Residential Space>Bathroom LightingCategory>Residential Space>Bedroom LightingCategory>Residential Space>Dining LightingCategory>Residential Space>Hallway LightingCategory>Residential Space>Kids LightingCategory>Residential Space>Kitchen LightingCategory>Residential Space>Living Room LightingCategory>Residential Space>Void LightingCOLL_CEILINGCOLL_INDOORCOLL_INDOORSCOLL_INDOORWALLCOLL_WALLCOLL_WALLLIGHTCOLOUR_BEIGECOLOUR_BLACKCOLOUR_BRASSCOLOUR_CLEARCOLOUR_GOLDCOLOUR_GREENCOLOUR_SMOKECOLOUR_WHITECom_Ceiling_AllCom_Ceiling_MountCom_Ceiling_OysterCom_Ceiling_Oyster_LightsCom_Deco_AllCom_Deco_CeilingCom_Deco_IndoorCom_EUROPEAN_ALLCom_EUROPEAN_OLECom_Indoor_ALLCom_Indoor_WallwasherCom_Indoor_WasherCom_Space_AgedCom_Space_CoworkingCom_Space_EducationCom_Space_FunctionCom_Space_HospitalityCom_Space_HotelsCom_Space_OfficeCom_Space_ShopCom_Surface_Mounted_DownlightCOMMERCIALCommercial_DecorativeCRI_+90CRI_90+CRI_<90D_YESDALIGI_INCLUDEDGL_E27Gl_NOT INCLUDEDGT_E27GT_GU10GT_INCLUDEDK_3000KK_3000K-3999KLD_ADJUSTABLELD_DOWNLD_WALLWASHERLM_1300+LM_1401-1699LM_2000+LM_301-600LM_601-900LM_900+MAT_ALUMINIUMMAT_GLASSMAT_METALMAT_STEELmix-matchMOQMOQ_26-49MOQ_NO MOQnewNoStickerPOARP_ALFIERP_BARCORP_BEAMCEILINGRP_CAMILLARP_CEILINGADJRP_CEILINGDECORP_EUROOLERP_ISLARP_LEOADJRP_LUNARCEILINGRP_ORBCEILINGRP_PELECEILINGRP_SOHOCEILINGRP_VILIRS_Ceiling_ALLRS_Ceiling_DecoRS_Ceiling_DecorativeRS_Ceiling_SurfaceRS_EUROPEAN_ALLRS_EUROPEAN_OLERS_Indoor_AdjustableRS_Indoor_ALLRS_Indoor_IndirectRS_Indoor_LED WallRS_Indoor_LED_WallRS_Indoor_LED_Wall_WallRS_Indoor_Wall_SconceRS_Indoor_WallwasherRS_Space_BathroomRS_Space_BedroomRS_Space_DiningRS_Space_HallwayRS_Space_KidsRS_Space_KitchenRS_Space_LivingRS_Space_VoidRS_Surface_Mounted_DownlightSTY_COASTALSTY_INDUSTRIALSTY_MINIMALISTICSTY_MODERNSTY_NATURALSTY_RETROSTY_TRADITIONALsustainableTYP_ADJUSTABLETYP_CEILINGTYP_INDOOR WALLTYP_WALLTYP_WALLWASHER

TYP_ADJUSTABLETYP_BOLLARDTYP_COMPLETETYP_FIXEDTYP_GENERALTYP_LED RINGTYP_LED RINGSTYP_LINEARTYP_MULTI DROPTYP_PROFILE ONLYTYP_SINGLE DROPTYP_SPIKE LIGHTTYP_SPOT LIGHTTYP_STEP LIGHTTYP_STRIP ONLYTYP_WALL WASHERTYP_OTHER

TYP_OTHERTYPOTHER

TYP_OTHER

12V_YESAB_NOAB_YESACCORD BKBA_31-45Category>All Decorative>CeilingCategory>All Decorative>Indoor WallCategory>Ceiling Lighting>Decorative Ceiling LightsCategory>Ceiling Lighting>Surface Mounted DownlightCategory>Commercial Ceiling>Oyster LightsCategory>Commercial Ceiling>Surface Mounted DownlightCategory>Commercial European>OleCategory>Commercial Indoor Wall>Adjustable LightCategory>Commercial Indoor Wall>Wall WasherCategory>Commercial Spaces>Aged CareCategory>Commercial Spaces>Co WorkingCategory>Commercial Spaces>EducationCategory>Commercial Spaces>Function SpacesCategory>Commercial Spaces>HospitalityCategory>Commercial Spaces>HotelsCategory>Commercial Spaces>OfficeCategory>Commercial Spaces>Shop Fit OutCategory>European>OleCategory>Indoor Wall Lights>AdjustableCategory>Indoor Wall Lights>LED Wall LightsCategory>Indoor Wall Lights>Wall SconceCategory>Indoor Wall Lights>WallwasherCategory>Residential Space>Bathroom LightingCategory>Residential Space>Bedroom LightingCategory>Residential Space>Dining LightingCategory>Residential Space>Hallway LightingCategory>Residential Space>Kids LightingCategory>Residential Space>Kitchen LightingCategory>Residential Space>Living Room LightingCategory>Residential Space>Void LightingCOLL_CEILINGCOLL_INDOORCOLL_INDOORSCOLL_INDOORWALLCOLL_WALLCOLL_WALLLIGHTCOLOUR_BEIGECOLOUR_BLACKCOLOUR_BRASSCOLOUR_CLEARCOLOUR_GOLDCOLOUR_GREENCOLOUR_SMOKECOLOUR_WHITECom_Ceiling_AllCom_Ceiling_MountCom_Ceiling_OysterCom_Ceiling_Oyster_LightsCom_Deco_AllCom_Deco_CeilingCom_Deco_IndoorCom_EUROPEAN_ALLCom_EUROPEAN_OLECom_Indoor_ALLCom_Indoor_WallwasherCom_Indoor_WasherCom_Space_AgedCom_Space_CoworkingCom_Space_EducationCom_Space_FunctionCom_Space_HospitalityCom_Space_HotelsCom_Space_OfficeCom_Space_ShopCom_Surface_Mounted_DownlightCOMMERCIALCommercial_DecorativeCRI_+90CRI_90+CRI_<90D_YESDALIGI_INCLUDEDGL_E27Gl_NOT INCLUDEDGT_E27GT_GU10GT_INCLUDEDK_3000KK_3000K-3999KLD_ADJUSTABLELD_DOWNLD_WALLWASHERLM_1300+LM_1401-1699LM_2000+LM_301-600LM_601-900LM_900+MAT_ALUMINIUMMAT_GLASSMAT_METALMAT_STEELmix-matchMOQMOQ_26-49MOQ_NO MOQnewNoStickerPOARP_ALFIERP_BARCORP_BEAMCEILINGRP_CAMILLARP_CEILINGADJRP_CEILINGDECORP_EUROOLERP_ISLARP_LEOADJRP_LUNARCEILINGRP_ORBCEILINGRP_PELECEILINGRP_SOHOCEILINGRP_VILIRS_Ceiling_ALLRS_Ceiling_DecoRS_Ceiling_DecorativeRS_Ceiling_SurfaceRS_EUROPEAN_ALLRS_EUROPEAN_OLERS_Indoor_AdjustableRS_Indoor_ALLRS_Indoor_IndirectRS_Indoor_LED WallRS_Indoor_LED_WallRS_Indoor_LED_Wall_WallRS_Indoor_Wall_SconceRS_Indoor_WallwasherRS_Space_BathroomRS_Space_BedroomRS_Space_DiningRS_Space_HallwayRS_Space_KidsRS_Space_KitchenRS_Space_LivingRS_Space_VoidRS_Surface_Mounted_DownlightSTY_COASTALSTY_INDUSTRIALSTY_MINIMALISTICSTY_MODERNSTY_NATURALSTY_RETROSTY_TRADITIONALsustainableTYP_ADJUSTABLETYP_CEILINGTYP_INDOOR WALLTYP_WALLTYP_WALLWASHER

TYP_ADJUSTABLETYP_BOLLARDTYP_COMPLETETYP_FIXEDTYP_GENERALTYP_LED RINGTYP_LED RINGSTYP_LINEARTYP_MULTI DROPTYP_PROFILE ONLYTYP_SINGLE DROPTYP_SPIKE LIGHTTYP_SPOT LIGHTTYP_STEP LIGHTTYP_STRIP ONLYTYP_WALL WASHERTYP_OTHER

TYPE

(Clear)

TYP_ACCESSORIESTYPACCESSORIES

TYP_ACCESSORIES

12V_YESAB_NOAB_YESACCORD BKBA_31-45Category>All Decorative>CeilingCategory>All Decorative>Indoor WallCategory>Ceiling Lighting>Decorative Ceiling LightsCategory>Ceiling Lighting>Surface Mounted DownlightCategory>Commercial Ceiling>Oyster LightsCategory>Commercial Ceiling>Surface Mounted DownlightCategory>Commercial European>OleCategory>Commercial Indoor Wall>Adjustable LightCategory>Commercial Indoor Wall>Wall WasherCategory>Commercial Spaces>Aged CareCategory>Commercial Spaces>Co WorkingCategory>Commercial Spaces>EducationCategory>Commercial Spaces>Function SpacesCategory>Commercial Spaces>HospitalityCategory>Commercial Spaces>HotelsCategory>Commercial Spaces>OfficeCategory>Commercial Spaces>Shop Fit OutCategory>European>OleCategory>Indoor Wall Lights>AdjustableCategory>Indoor Wall Lights>LED Wall LightsCategory>Indoor Wall Lights>Wall SconceCategory>Indoor Wall Lights>WallwasherCategory>Residential Space>Bathroom LightingCategory>Residential Space>Bedroom LightingCategory>Residential Space>Dining LightingCategory>Residential Space>Hallway LightingCategory>Residential Space>Kids LightingCategory>Residential Space>Kitchen LightingCategory>Residential Space>Living Room LightingCategory>Residential Space>Void LightingCOLL_CEILINGCOLL_INDOORCOLL_INDOORSCOLL_INDOORWALLCOLL_WALLCOLL_WALLLIGHTCOLOUR_BEIGECOLOUR_BLACKCOLOUR_BRASSCOLOUR_CLEARCOLOUR_GOLDCOLOUR_GREENCOLOUR_SMOKECOLOUR_WHITECom_Ceiling_AllCom_Ceiling_MountCom_Ceiling_OysterCom_Ceiling_Oyster_LightsCom_Deco_AllCom_Deco_CeilingCom_Deco_IndoorCom_EUROPEAN_ALLCom_EUROPEAN_OLECom_Indoor_ALLCom_Indoor_WallwasherCom_Indoor_WasherCom_Space_AgedCom_Space_CoworkingCom_Space_EducationCom_Space_FunctionCom_Space_HospitalityCom_Space_HotelsCom_Space_OfficeCom_Space_ShopCom_Surface_Mounted_DownlightCOMMERCIALCommercial_DecorativeCRI_+90CRI_90+CRI_<90D_YESDALIGI_INCLUDEDGL_E27Gl_NOT INCLUDEDGT_E27GT_GU10GT_INCLUDEDK_3000KK_3000K-3999KLD_ADJUSTABLELD_DOWNLD_WALLWASHERLM_1300+LM_1401-1699LM_2000+LM_301-600LM_601-900LM_900+MAT_ALUMINIUMMAT_GLASSMAT_METALMAT_STEELmix-matchMOQMOQ_26-49MOQ_NO MOQnewNoStickerPOARP_ALFIERP_BARCORP_BEAMCEILINGRP_CAMILLARP_CEILINGADJRP_CEILINGDECORP_EUROOLERP_ISLARP_LEOADJRP_LUNARCEILINGRP_ORBCEILINGRP_PELECEILINGRP_SOHOCEILINGRP_VILIRS_Ceiling_ALLRS_Ceiling_DecoRS_Ceiling_DecorativeRS_Ceiling_SurfaceRS_EUROPEAN_ALLRS_EUROPEAN_OLERS_Indoor_AdjustableRS_Indoor_ALLRS_Indoor_IndirectRS_Indoor_LED WallRS_Indoor_LED_WallRS_Indoor_LED_Wall_WallRS_Indoor_Wall_SconceRS_Indoor_WallwasherRS_Space_BathroomRS_Space_BedroomRS_Space_DiningRS_Space_HallwayRS_Space_KidsRS_Space_KitchenRS_Space_LivingRS_Space_VoidRS_Surface_Mounted_DownlightSTY_COASTALSTY_INDUSTRIALSTY_MINIMALISTICSTY_MODERNSTY_NATURALSTY_RETROSTY_TRADITIONALsustainableTYP_ADJUSTABLETYP_CEILINGTYP_INDOOR WALLTYP_WALLTYP_WALLWASHER

TYP_ACCESSORIESTYP_ACCESSORYTYP_CEILING PLATETYP_CEILINGTYP_CHAIRTYP_DOWNLIGHTSTYP_FIRETYP_FLOORTYP_FLOOR LAMPTYP_FURNITURETYP_GLOBETYP_LED RINGSTYP_LINEARTYP_MAGNETICTYP_MIRRORTYP_OUTDOORTYP_PENDANTTYP_PROFILE/STRIPTYP_SINGLE CIRCUITTYP_TABLETYP_TABLE LAMPTYP_TRACKTYP_WALL TYP_OTHER

TYP_ACCESSORYTYPACCESSORY

TYP_ACCESSORY

12V_YESAB_NOAB_YESACCORD BKBA_31-45Category>All Decorative>CeilingCategory>All Decorative>Indoor WallCategory>Ceiling Lighting>Decorative Ceiling LightsCategory>Ceiling Lighting>Surface Mounted DownlightCategory>Commercial Ceiling>Oyster LightsCategory>Commercial Ceiling>Surface Mounted DownlightCategory>Commercial European>OleCategory>Commercial Indoor Wall>Adjustable LightCategory>Commercial Indoor Wall>Wall WasherCategory>Commercial Spaces>Aged CareCategory>Commercial Spaces>Co WorkingCategory>Commercial Spaces>EducationCategory>Commercial Spaces>Function SpacesCategory>Commercial Spaces>HospitalityCategory>Commercial Spaces>HotelsCategory>Commercial Spaces>OfficeCategory>Commercial Spaces>Shop Fit OutCategory>European>OleCategory>Indoor Wall Lights>AdjustableCategory>Indoor Wall Lights>LED Wall LightsCategory>Indoor Wall Lights>Wall SconceCategory>Indoor Wall Lights>WallwasherCategory>Residential Space>Bathroom LightingCategory>Residential Space>Bedroom LightingCategory>Residential Space>Dining LightingCategory>Residential Space>Hallway LightingCategory>Residential Space>Kids LightingCategory>Residential Space>Kitchen LightingCategory>Residential Space>Living Room LightingCategory>Residential Space>Void LightingCOLL_CEILINGCOLL_INDOORCOLL_INDOORSCOLL_INDOORWALLCOLL_WALLCOLL_WALLLIGHTCOLOUR_BEIGECOLOUR_BLACKCOLOUR_BRASSCOLOUR_CLEARCOLOUR_GOLDCOLOUR_GREENCOLOUR_SMOKECOLOUR_WHITECom_Ceiling_AllCom_Ceiling_MountCom_Ceiling_OysterCom_Ceiling_Oyster_LightsCom_Deco_AllCom_Deco_CeilingCom_Deco_IndoorCom_EUROPEAN_ALLCom_EUROPEAN_OLECom_Indoor_ALLCom_Indoor_WallwasherCom_Indoor_WasherCom_Space_AgedCom_Space_CoworkingCom_Space_EducationCom_Space_FunctionCom_Space_HospitalityCom_Space_HotelsCom_Space_OfficeCom_Space_ShopCom_Surface_Mounted_DownlightCOMMERCIALCommercial_DecorativeCRI_+90CRI_90+CRI_<90D_YESDALIGI_INCLUDEDGL_E27Gl_NOT INCLUDEDGT_E27GT_GU10GT_INCLUDEDK_3000KK_3000K-3999KLD_ADJUSTABLELD_DOWNLD_WALLWASHERLM_1300+LM_1401-1699LM_2000+LM_301-600LM_601-900LM_900+MAT_ALUMINIUMMAT_GLASSMAT_METALMAT_STEELmix-matchMOQMOQ_26-49MOQ_NO MOQnewNoStickerPOARP_ALFIERP_BARCORP_BEAMCEILINGRP_CAMILLARP_CEILINGADJRP_CEILINGDECORP_EUROOLERP_ISLARP_LEOADJRP_LUNARCEILINGRP_ORBCEILINGRP_PELECEILINGRP_SOHOCEILINGRP_VILIRS_Ceiling_ALLRS_Ceiling_DecoRS_Ceiling_DecorativeRS_Ceiling_SurfaceRS_EUROPEAN_ALLRS_EUROPEAN_OLERS_Indoor_AdjustableRS_Indoor_ALLRS_Indoor_IndirectRS_Indoor_LED WallRS_Indoor_LED_WallRS_Indoor_LED_Wall_WallRS_Indoor_Wall_SconceRS_Indoor_WallwasherRS_Space_BathroomRS_Space_BedroomRS_Space_DiningRS_Space_HallwayRS_Space_KidsRS_Space_KitchenRS_Space_LivingRS_Space_VoidRS_Surface_Mounted_DownlightSTY_COASTALSTY_INDUSTRIALSTY_MINIMALISTICSTY_MODERNSTY_NATURALSTY_RETROSTY_TRADITIONALsustainableTYP_ADJUSTABLETYP_CEILINGTYP_INDOOR WALLTYP_WALLTYP_WALLWASHER

TYP_ACCESSORIESTYP_ACCESSORYTYP_CEILING PLATETYP_CEILINGTYP_CHAIRTYP_DOWNLIGHTSTYP_FIRETYP_FLOORTYP_FLOOR LAMPTYP_FURNITURETYP_GLOBETYP_LED RINGSTYP_LINEARTYP_MAGNETICTYP_MIRRORTYP_OUTDOORTYP_PENDANTTYP_PROFILE/STRIPTYP_SINGLE CIRCUITTYP_TABLETYP_TABLE LAMPTYP_TRACKTYP_WALL TYP_OTHER

TYP_CEILING PLATETYPCEILING PLATE

TYP_CEILING PLATE

12V_YESAB_NOAB_YESACCORD BKBA_31-45Category>All Decorative>CeilingCategory>All Decorative>Indoor WallCategory>Ceiling Lighting>Decorative Ceiling LightsCategory>Ceiling Lighting>Surface Mounted DownlightCategory>Commercial Ceiling>Oyster LightsCategory>Commercial Ceiling>Surface Mounted DownlightCategory>Commercial European>OleCategory>Commercial Indoor Wall>Adjustable LightCategory>Commercial Indoor Wall>Wall WasherCategory>Commercial Spaces>Aged CareCategory>Commercial Spaces>Co WorkingCategory>Commercial Spaces>EducationCategory>Commercial Spaces>Function SpacesCategory>Commercial Spaces>HospitalityCategory>Commercial Spaces>HotelsCategory>Commercial Spaces>OfficeCategory>Commercial Spaces>Shop Fit OutCategory>European>OleCategory>Indoor Wall Lights>AdjustableCategory>Indoor Wall Lights>LED Wall LightsCategory>Indoor Wall Lights>Wall SconceCategory>Indoor Wall Lights>WallwasherCategory>Residential Space>Bathroom LightingCategory>Residential Space>Bedroom LightingCategory>Residential Space>Dining LightingCategory>Residential Space>Hallway LightingCategory>Residential Space>Kids LightingCategory>Residential Space>Kitchen LightingCategory>Residential Space>Living Room LightingCategory>Residential Space>Void LightingCOLL_CEILINGCOLL_INDOORCOLL_INDOORSCOLL_INDOORWALLCOLL_WALLCOLL_WALLLIGHTCOLOUR_BEIGECOLOUR_BLACKCOLOUR_BRASSCOLOUR_CLEARCOLOUR_GOLDCOLOUR_GREENCOLOUR_SMOKECOLOUR_WHITECom_Ceiling_AllCom_Ceiling_MountCom_Ceiling_OysterCom_Ceiling_Oyster_LightsCom_Deco_AllCom_Deco_CeilingCom_Deco_IndoorCom_EUROPEAN_ALLCom_EUROPEAN_OLECom_Indoor_ALLCom_Indoor_WallwasherCom_Indoor_WasherCom_Space_AgedCom_Space_CoworkingCom_Space_EducationCom_Space_FunctionCom_Space_HospitalityCom_Space_HotelsCom_Space_OfficeCom_Space_ShopCom_Surface_Mounted_DownlightCOMMERCIALCommercial_DecorativeCRI_+90CRI_90+CRI_<90D_YESDALIGI_INCLUDEDGL_E27Gl_NOT INCLUDEDGT_E27GT_GU10GT_INCLUDEDK_3000KK_3000K-3999KLD_ADJUSTABLELD_DOWNLD_WALLWASHERLM_1300+LM_1401-1699LM_2000+LM_301-600LM_601-900LM_900+MAT_ALUMINIUMMAT_GLASSMAT_METALMAT_STEELmix-matchMOQMOQ_26-49MOQ_NO MOQnewNoStickerPOARP_ALFIERP_BARCORP_BEAMCEILINGRP_CAMILLARP_CEILINGADJRP_CEILINGDECORP_EUROOLERP_ISLARP_LEOADJRP_LUNARCEILINGRP_ORBCEILINGRP_PELECEILINGRP_SOHOCEILINGRP_VILIRS_Ceiling_ALLRS_Ceiling_DecoRS_Ceiling_DecorativeRS_Ceiling_SurfaceRS_EUROPEAN_ALLRS_EUROPEAN_OLERS_Indoor_AdjustableRS_Indoor_ALLRS_Indoor_IndirectRS_Indoor_LED WallRS_Indoor_LED_WallRS_Indoor_LED_Wall_WallRS_Indoor_Wall_SconceRS_Indoor_WallwasherRS_Space_BathroomRS_Space_BedroomRS_Space_DiningRS_Space_HallwayRS_Space_KidsRS_Space_KitchenRS_Space_LivingRS_Space_VoidRS_Surface_Mounted_DownlightSTY_COASTALSTY_INDUSTRIALSTY_MINIMALISTICSTY_MODERNSTY_NATURALSTY_RETROSTY_TRADITIONALsustainableTYP_ADJUSTABLETYP_CEILINGTYP_INDOOR WALLTYP_WALLTYP_WALLWASHER

TYP_ACCESSORIESTYP_ACCESSORYTYP_CEILING PLATETYP_CEILINGTYP_CHAIRTYP_DOWNLIGHTSTYP_FIRETYP_FLOORTYP_FLOOR LAMPTYP_FURNITURETYP_GLOBETYP_LED RINGSTYP_LINEARTYP_MAGNETICTYP_MIRRORTYP_OUTDOORTYP_PENDANTTYP_PROFILE/STRIPTYP_SINGLE CIRCUITTYP_TABLETYP_TABLE LAMPTYP_TRACKTYP_WALL TYP_OTHER

7

TYP_CHAIRTYP_DOWNLIGHTSTYPCHAIRTYPDOWNLIGHTS

TYP_CHAIRTYP_DOWNLIGHTS

12V_YESAB_NOAB_YESACCORD BKBA_31-45Category>All Decorative>CeilingCategory>All Decorative>Indoor WallCategory>Ceiling Lighting>Decorative Ceiling LightsCategory>Ceiling Lighting>Surface Mounted DownlightCategory>Commercial Ceiling>Oyster LightsCategory>Commercial Ceiling>Surface Mounted DownlightCategory>Commercial European>OleCategory>Commercial Indoor Wall>Adjustable LightCategory>Commercial Indoor Wall>Wall WasherCategory>Commercial Spaces>Aged CareCategory>Commercial Spaces>Co WorkingCategory>Commercial Spaces>EducationCategory>Commercial Spaces>Function SpacesCategory>Commercial Spaces>HospitalityCategory>Commercial Spaces>HotelsCategory>Commercial Spaces>OfficeCategory>Commercial Spaces>Shop Fit OutCategory>European>OleCategory>Indoor Wall Lights>AdjustableCategory>Indoor Wall Lights>LED Wall LightsCategory>Indoor Wall Lights>Wall SconceCategory>Indoor Wall Lights>WallwasherCategory>Residential Space>Bathroom LightingCategory>Residential Space>Bedroom LightingCategory>Residential Space>Dining LightingCategory>Residential Space>Hallway LightingCategory>Residential Space>Kids LightingCategory>Residential Space>Kitchen LightingCategory>Residential Space>Living Room LightingCategory>Residential Space>Void LightingCOLL_CEILINGCOLL_INDOORCOLL_INDOORSCOLL_INDOORWALLCOLL_WALLCOLL_WALLLIGHTCOLOUR_BEIGECOLOUR_BLACKCOLOUR_BRASSCOLOUR_CLEARCOLOUR_GOLDCOLOUR_GREENCOLOUR_SMOKECOLOUR_WHITECom_Ceiling_AllCom_Ceiling_MountCom_Ceiling_OysterCom_Ceiling_Oyster_LightsCom_Deco_AllCom_Deco_CeilingCom_Deco_IndoorCom_EUROPEAN_ALLCom_EUROPEAN_OLECom_Indoor_ALLCom_Indoor_WallwasherCom_Indoor_WasherCom_Space_AgedCom_Space_CoworkingCom_Space_EducationCom_Space_FunctionCom_Space_HospitalityCom_Space_HotelsCom_Space_OfficeCom_Space_ShopCom_Surface_Mounted_DownlightCOMMERCIALCommercial_DecorativeCRI_+90CRI_90+CRI_<90D_YESDALIGI_INCLUDEDGL_E27Gl_NOT INCLUDEDGT_E27GT_GU10GT_INCLUDEDK_3000KK_3000K-3999KLD_ADJUSTABLELD_DOWNLD_WALLWASHERLM_1300+LM_1401-1699LM_2000+LM_301-600LM_601-900LM_900+MAT_ALUMINIUMMAT_GLASSMAT_METALMAT_STEELmix-matchMOQMOQ_26-49MOQ_NO MOQnewNoStickerPOARP_ALFIERP_BARCORP_BEAMCEILINGRP_CAMILLARP_CEILINGADJRP_CEILINGDECORP_EUROOLERP_ISLARP_LEOADJRP_LUNARCEILINGRP_ORBCEILINGRP_PELECEILINGRP_SOHOCEILINGRP_VILIRS_Ceiling_ALLRS_Ceiling_DecoRS_Ceiling_DecorativeRS_Ceiling_SurfaceRS_EUROPEAN_ALLRS_EUROPEAN_OLERS_Indoor_AdjustableRS_Indoor_ALLRS_Indoor_IndirectRS_Indoor_LED WallRS_Indoor_LED_WallRS_Indoor_LED_Wall_WallRS_Indoor_Wall_SconceRS_Indoor_WallwasherRS_Space_BathroomRS_Space_BedroomRS_Space_DiningRS_Space_HallwayRS_Space_KidsRS_Space_KitchenRS_Space_LivingRS_Space_VoidRS_Surface_Mounted_DownlightSTY_COASTALSTY_INDUSTRIALSTY_MINIMALISTICSTY_MODERNSTY_NATURALSTY_RETROSTY_TRADITIONALsustainableTYP_ADJUSTABLETYP_CEILINGTYP_INDOOR WALLTYP_WALLTYP_WALLWASHER

TYP_ACCESSORIESTYP_ACCESSORYTYP_CEILING PLATETYP_CEILINGTYP_CHAIRTYP_DOWNLIGHTSTYP_FIRETYP_FLOORTYP_FLOOR LAMPTYP_FURNITURETYP_GLOBETYP_LED RINGSTYP_LINEARTYP_MAGNETICTYP_MIRRORTYP_OUTDOORTYP_PENDANTTYP_PROFILE/STRIPTYP_SINGLE CIRCUITTYP_TABLETYP_TABLE LAMPTYP_TRACKTYP_WALL TYP_OTHER

TYP_FIRETYPFIRE

TYP_FIRE

12V_YESAB_NOAB_YESACCORD BKBA_31-45Category>All Decorative>CeilingCategory>All Decorative>Indoor WallCategory>Ceiling Lighting>Decorative Ceiling LightsCategory>Ceiling Lighting>Surface Mounted DownlightCategory>Commercial Ceiling>Oyster LightsCategory>Commercial Ceiling>Surface Mounted DownlightCategory>Commercial European>OleCategory>Commercial Indoor Wall>Adjustable LightCategory>Commercial Indoor Wall>Wall WasherCategory>Commercial Spaces>Aged CareCategory>Commercial Spaces>Co WorkingCategory>Commercial Spaces>EducationCategory>Commercial Spaces>Function SpacesCategory>Commercial Spaces>HospitalityCategory>Commercial Spaces>HotelsCategory>Commercial Spaces>OfficeCategory>Commercial Spaces>Shop Fit OutCategory>European>OleCategory>Indoor Wall Lights>AdjustableCategory>Indoor Wall Lights>LED Wall LightsCategory>Indoor Wall Lights>Wall SconceCategory>Indoor Wall Lights>WallwasherCategory>Residential Space>Bathroom LightingCategory>Residential Space>Bedroom LightingCategory>Residential Space>Dining LightingCategory>Residential Space>Hallway LightingCategory>Residential Space>Kids LightingCategory>Residential Space>Kitchen LightingCategory>Residential Space>Living Room LightingCategory>Residential Space>Void LightingCOLL_CEILINGCOLL_INDOORCOLL_INDOORSCOLL_INDOORWALLCOLL_WALLCOLL_WALLLIGHTCOLOUR_BEIGECOLOUR_BLACKCOLOUR_BRASSCOLOUR_CLEARCOLOUR_GOLDCOLOUR_GREENCOLOUR_SMOKECOLOUR_WHITECom_Ceiling_AllCom_Ceiling_MountCom_Ceiling_OysterCom_Ceiling_Oyster_LightsCom_Deco_AllCom_Deco_CeilingCom_Deco_IndoorCom_EUROPEAN_ALLCom_EUROPEAN_OLECom_Indoor_ALLCom_Indoor_WallwasherCom_Indoor_WasherCom_Space_AgedCom_Space_CoworkingCom_Space_EducationCom_Space_FunctionCom_Space_HospitalityCom_Space_HotelsCom_Space_OfficeCom_Space_ShopCom_Surface_Mounted_DownlightCOMMERCIALCommercial_DecorativeCRI_+90CRI_90+CRI_<90D_YESDALIGI_INCLUDEDGL_E27Gl_NOT INCLUDEDGT_E27GT_GU10GT_INCLUDEDK_3000KK_3000K-3999KLD_ADJUSTABLELD_DOWNLD_WALLWASHERLM_1300+LM_1401-1699LM_2000+LM_301-600LM_601-900LM_900+MAT_ALUMINIUMMAT_GLASSMAT_METALMAT_STEELmix-matchMOQMOQ_26-49MOQ_NO MOQnewNoStickerPOARP_ALFIERP_BARCORP_BEAMCEILINGRP_CAMILLARP_CEILINGADJRP_CEILINGDECORP_EUROOLERP_ISLARP_LEOADJRP_LUNARCEILINGRP_ORBCEILINGRP_PELECEILINGRP_SOHOCEILINGRP_VILIRS_Ceiling_ALLRS_Ceiling_DecoRS_Ceiling_DecorativeRS_Ceiling_SurfaceRS_EUROPEAN_ALLRS_EUROPEAN_OLERS_Indoor_AdjustableRS_Indoor_ALLRS_Indoor_IndirectRS_Indoor_LED WallRS_Indoor_LED_WallRS_Indoor_LED_Wall_WallRS_Indoor_Wall_SconceRS_Indoor_WallwasherRS_Space_BathroomRS_Space_BedroomRS_Space_DiningRS_Space_HallwayRS_Space_KidsRS_Space_KitchenRS_Space_LivingRS_Space_VoidRS_Surface_Mounted_DownlightSTY_COASTALSTY_INDUSTRIALSTY_MINIMALISTICSTY_MODERNSTY_NATURALSTY_RETROSTY_TRADITIONALsustainableTYP_ADJUSTABLETYP_CEILINGTYP_INDOOR WALLTYP_WALLTYP_WALLWASHER

TYP_ACCESSORIESTYP_ACCESSORYTYP_CEILING PLATETYP_CEILINGTYP_CHAIRTYP_DOWNLIGHTSTYP_FIRETYP_FLOORTYP_FLOOR LAMPTYP_FURNITURETYP_GLOBETYP_LED RINGSTYP_LINEARTYP_MAGNETICTYP_MIRRORTYP_OUTDOORTYP_PENDANTTYP_PROFILE/STRIPTYP_SINGLE CIRCUITTYP_TABLETYP_TABLE LAMPTYP_TRACKTYP_WALL TYP_OTHER

TYP_FLOORTYPFLOOR

TYP_FLOOR

12V_YESAB_NOAB_YESACCORD BKBA_31-45Category>All Decorative>CeilingCategory>All Decorative>Indoor WallCategory>Ceiling Lighting>Decorative Ceiling LightsCategory>Ceiling Lighting>Surface Mounted DownlightCategory>Commercial Ceiling>Oyster LightsCategory>Commercial Ceiling>Surface Mounted DownlightCategory>Commercial European>OleCategory>Commercial Indoor Wall>Adjustable LightCategory>Commercial Indoor Wall>Wall WasherCategory>Commercial Spaces>Aged CareCategory>Commercial Spaces>Co WorkingCategory>Commercial Spaces>EducationCategory>Commercial Spaces>Function SpacesCategory>Commercial Spaces>HospitalityCategory>Commercial Spaces>HotelsCategory>Commercial Spaces>OfficeCategory>Commercial Spaces>Shop Fit OutCategory>European>OleCategory>Indoor Wall Lights>AdjustableCategory>Indoor Wall Lights>LED Wall LightsCategory>Indoor Wall Lights>Wall SconceCategory>Indoor Wall Lights>WallwasherCategory>Residential Space>Bathroom LightingCategory>Residential Space>Bedroom LightingCategory>Residential Space>Dining LightingCategory>Residential Space>Hallway LightingCategory>Residential Space>Kids LightingCategory>Residential Space>Kitchen LightingCategory>Residential Space>Living Room LightingCategory>Residential Space>Void LightingCOLL_CEILINGCOLL_INDOORCOLL_INDOORSCOLL_INDOORWALLCOLL_WALLCOLL_WALLLIGHTCOLOUR_BEIGECOLOUR_BLACKCOLOUR_BRASSCOLOUR_CLEARCOLOUR_GOLDCOLOUR_GREENCOLOUR_SMOKECOLOUR_WHITECom_Ceiling_AllCom_Ceiling_MountCom_Ceiling_OysterCom_Ceiling_Oyster_LightsCom_Deco_AllCom_Deco_CeilingCom_Deco_IndoorCom_EUROPEAN_ALLCom_EUROPEAN_OLECom_Indoor_ALLCom_Indoor_WallwasherCom_Indoor_WasherCom_Space_AgedCom_Space_CoworkingCom_Space_EducationCom_Space_FunctionCom_Space_HospitalityCom_Space_HotelsCom_Space_OfficeCom_Space_ShopCom_Surface_Mounted_DownlightCOMMERCIALCommercial_DecorativeCRI_+90CRI_90+CRI_<90D_YESDALIGI_INCLUDEDGL_E27Gl_NOT INCLUDEDGT_E27GT_GU10GT_INCLUDEDK_3000KK_3000K-3999KLD_ADJUSTABLELD_DOWNLD_WALLWASHERLM_1300+LM_1401-1699LM_2000+LM_301-600LM_601-900LM_900+MAT_ALUMINIUMMAT_GLASSMAT_METALMAT_STEELmix-matchMOQMOQ_26-49MOQ_NO MOQnewNoStickerPOARP_ALFIERP_BARCORP_BEAMCEILINGRP_CAMILLARP_CEILINGADJRP_CEILINGDECORP_EUROOLERP_ISLARP_LEOADJRP_LUNARCEILINGRP_ORBCEILINGRP_PELECEILINGRP_SOHOCEILINGRP_VILIRS_Ceiling_ALLRS_Ceiling_DecoRS_Ceiling_DecorativeRS_Ceiling_SurfaceRS_EUROPEAN_ALLRS_EUROPEAN_OLERS_Indoor_AdjustableRS_Indoor_ALLRS_Indoor_IndirectRS_Indoor_LED WallRS_Indoor_LED_WallRS_Indoor_LED_Wall_WallRS_Indoor_Wall_SconceRS_Indoor_WallwasherRS_Space_BathroomRS_Space_BedroomRS_Space_DiningRS_Space_HallwayRS_Space_KidsRS_Space_KitchenRS_Space_LivingRS_Space_VoidRS_Surface_Mounted_DownlightSTY_COASTALSTY_INDUSTRIALSTY_MINIMALISTICSTY_MODERNSTY_NATURALSTY_RETROSTY_TRADITIONALsustainableTYP_ADJUSTABLETYP_CEILINGTYP_INDOOR WALLTYP_WALLTYP_WALLWASHER

TYP_ACCESSORIESTYP_ACCESSORYTYP_CEILING PLATETYP_CEILINGTYP_CHAIRTYP_DOWNLIGHTSTYP_FIRETYP_FLOORTYP_FLOOR LAMPTYP_FURNITURETYP_GLOBETYP_LED RINGSTYP_LINEARTYP_MAGNETICTYP_MIRRORTYP_OUTDOORTYP_PENDANTTYP_PROFILE/STRIPTYP_SINGLE CIRCUITTYP_TABLETYP_TABLE LAMPTYP_TRACKTYP_WALL TYP_OTHER

TYP_FLOOR LAMPTYPFLOOR LAMP

TYP_FLOOR LAMP

12V_YESAB_NOAB_YESACCORD BKBA_31-45Category>All Decorative>CeilingCategory>All Decorative>Indoor WallCategory>Ceiling Lighting>Decorative Ceiling LightsCategory>Ceiling Lighting>Surface Mounted DownlightCategory>Commercial Ceiling>Oyster LightsCategory>Commercial Ceiling>Surface Mounted DownlightCategory>Commercial European>OleCategory>Commercial Indoor Wall>Adjustable LightCategory>Commercial Indoor Wall>Wall WasherCategory>Commercial Spaces>Aged CareCategory>Commercial Spaces>Co WorkingCategory>Commercial Spaces>EducationCategory>Commercial Spaces>Function SpacesCategory>Commercial Spaces>HospitalityCategory>Commercial Spaces>HotelsCategory>Commercial Spaces>OfficeCategory>Commercial Spaces>Shop Fit OutCategory>European>OleCategory>Indoor Wall Lights>AdjustableCategory>Indoor Wall Lights>LED Wall LightsCategory>Indoor Wall Lights>Wall SconceCategory>Indoor Wall Lights>WallwasherCategory>Residential Space>Bathroom LightingCategory>Residential Space>Bedroom LightingCategory>Residential Space>Dining LightingCategory>Residential Space>Hallway LightingCategory>Residential Space>Kids LightingCategory>Residential Space>Kitchen LightingCategory>Residential Space>Living Room LightingCategory>Residential Space>Void LightingCOLL_CEILINGCOLL_INDOORCOLL_INDOORSCOLL_INDOORWALLCOLL_WALLCOLL_WALLLIGHTCOLOUR_BEIGECOLOUR_BLACKCOLOUR_BRASSCOLOUR_CLEARCOLOUR_GOLDCOLOUR_GREENCOLOUR_SMOKECOLOUR_WHITECom_Ceiling_AllCom_Ceiling_MountCom_Ceiling_OysterCom_Ceiling_Oyster_LightsCom_Deco_AllCom_Deco_CeilingCom_Deco_IndoorCom_EUROPEAN_ALLCom_EUROPEAN_OLECom_Indoor_ALLCom_Indoor_WallwasherCom_Indoor_WasherCom_Space_AgedCom_Space_CoworkingCom_Space_EducationCom_Space_FunctionCom_Space_HospitalityCom_Space_HotelsCom_Space_OfficeCom_Space_ShopCom_Surface_Mounted_DownlightCOMMERCIALCommercial_DecorativeCRI_+90CRI_90+CRI_<90D_YESDALIGI_INCLUDEDGL_E27Gl_NOT INCLUDEDGT_E27GT_GU10GT_INCLUDEDK_3000KK_3000K-3999KLD_ADJUSTABLELD_DOWNLD_WALLWASHERLM_1300+LM_1401-1699LM_2000+LM_301-600LM_601-900LM_900+MAT_ALUMINIUMMAT_GLASSMAT_METALMAT_STEELmix-matchMOQMOQ_26-49MOQ_NO MOQnewNoStickerPOARP_ALFIERP_BARCORP_BEAMCEILINGRP_CAMILLARP_CEILINGADJRP_CEILINGDECORP_EUROOLERP_ISLARP_LEOADJRP_LUNARCEILINGRP_ORBCEILINGRP_PELECEILINGRP_SOHOCEILINGRP_VILIRS_Ceiling_ALLRS_Ceiling_DecoRS_Ceiling_DecorativeRS_Ceiling_SurfaceRS_EUROPEAN_ALLRS_EUROPEAN_OLERS_Indoor_AdjustableRS_Indoor_ALLRS_Indoor_IndirectRS_Indoor_LED WallRS_Indoor_LED_WallRS_Indoor_LED_Wall_WallRS_Indoor_Wall_SconceRS_Indoor_WallwasherRS_Space_BathroomRS_Space_BedroomRS_Space_DiningRS_Space_HallwayRS_Space_KidsRS_Space_KitchenRS_Space_LivingRS_Space_VoidRS_Surface_Mounted_DownlightSTY_COASTALSTY_INDUSTRIALSTY_MINIMALISTICSTY_MODERNSTY_NATURALSTY_RETROSTY_TRADITIONALsustainableTYP_ADJUSTABLETYP_CEILINGTYP_INDOOR WALLTYP_WALLTYP_WALLWASHER

TYP_ACCESSORIESTYP_ACCESSORYTYP_CEILING PLATETYP_CEILINGTYP_CHAIRTYP_DOWNLIGHTSTYP_FIRETYP_FLOORTYP_FLOOR LAMPTYP_FURNITURETYP_GLOBETYP_LED RINGSTYP_LINEARTYP_MAGNETICTYP_MIRRORTYP_OUTDOORTYP_PENDANTTYP_PROFILE/STRIPTYP_SINGLE CIRCUITTYP_TABLETYP_TABLE LAMPTYP_TRACKTYP_WALL TYP_OTHER

TYP_FURNITURETYPFURNITURE

TYP_FURNITURE

12V_YESAB_NOAB_YESACCORD BKBA_31-45Category>All Decorative>CeilingCategory>All Decorative>Indoor WallCategory>Ceiling Lighting>Decorative Ceiling LightsCategory>Ceiling Lighting>Surface Mounted DownlightCategory>Commercial Ceiling>Oyster LightsCategory>Commercial Ceiling>Surface Mounted DownlightCategory>Commercial European>OleCategory>Commercial Indoor Wall>Adjustable LightCategory>Commercial Indoor Wall>Wall WasherCategory>Commercial Spaces>Aged CareCategory>Commercial Spaces>Co WorkingCategory>Commercial Spaces>EducationCategory>Commercial Spaces>Function SpacesCategory>Commercial Spaces>HospitalityCategory>Commercial Spaces>HotelsCategory>Commercial Spaces>OfficeCategory>Commercial Spaces>Shop Fit OutCategory>European>OleCategory>Indoor Wall Lights>AdjustableCategory>Indoor Wall Lights>LED Wall LightsCategory>Indoor Wall Lights>Wall SconceCategory>Indoor Wall Lights>WallwasherCategory>Residential Space>Bathroom LightingCategory>Residential Space>Bedroom LightingCategory>Residential Space>Dining LightingCategory>Residential Space>Hallway LightingCategory>Residential Space>Kids LightingCategory>Residential Space>Kitchen LightingCategory>Residential Space>Living Room LightingCategory>Residential Space>Void LightingCOLL_CEILINGCOLL_INDOORCOLL_INDOORSCOLL_INDOORWALLCOLL_WALLCOLL_WALLLIGHTCOLOUR_BEIGECOLOUR_BLACKCOLOUR_BRASSCOLOUR_CLEARCOLOUR_GOLDCOLOUR_GREENCOLOUR_SMOKECOLOUR_WHITECom_Ceiling_AllCom_Ceiling_MountCom_Ceiling_OysterCom_Ceiling_Oyster_LightsCom_Deco_AllCom_Deco_CeilingCom_Deco_IndoorCom_EUROPEAN_ALLCom_EUROPEAN_OLECom_Indoor_ALLCom_Indoor_WallwasherCom_Indoor_WasherCom_Space_AgedCom_Space_CoworkingCom_Space_EducationCom_Space_FunctionCom_Space_HospitalityCom_Space_HotelsCom_Space_OfficeCom_Space_ShopCom_Surface_Mounted_DownlightCOMMERCIALCommercial_DecorativeCRI_+90CRI_90+CRI_<90D_YESDALIGI_INCLUDEDGL_E27Gl_NOT INCLUDEDGT_E27GT_GU10GT_INCLUDEDK_3000KK_3000K-3999KLD_ADJUSTABLELD_DOWNLD_WALLWASHERLM_1300+LM_1401-1699LM_2000+LM_301-600LM_601-900LM_900+MAT_ALUMINIUMMAT_GLASSMAT_METALMAT_STEELmix-matchMOQMOQ_26-49MOQ_NO MOQnewNoStickerPOARP_ALFIERP_BARCORP_BEAMCEILINGRP_CAMILLARP_CEILINGADJRP_CEILINGDECORP_EUROOLERP_ISLARP_LEOADJRP_LUNARCEILINGRP_ORBCEILINGRP_PELECEILINGRP_SOHOCEILINGRP_VILIRS_Ceiling_ALLRS_Ceiling_DecoRS_Ceiling_DecorativeRS_Ceiling_SurfaceRS_EUROPEAN_ALLRS_EUROPEAN_OLERS_Indoor_AdjustableRS_Indoor_ALLRS_Indoor_IndirectRS_Indoor_LED WallRS_Indoor_LED_WallRS_Indoor_LED_Wall_WallRS_Indoor_Wall_SconceRS_Indoor_WallwasherRS_Space_BathroomRS_Space_BedroomRS_Space_DiningRS_Space_HallwayRS_Space_KidsRS_Space_KitchenRS_Space_LivingRS_Space_VoidRS_Surface_Mounted_DownlightSTY_COASTALSTY_INDUSTRIALSTY_MINIMALISTICSTY_MODERNSTY_NATURALSTY_RETROSTY_TRADITIONALsustainableTYP_ADJUSTABLETYP_CEILINGTYP_INDOOR WALLTYP_WALLTYP_WALLWASHER

TYP_ACCESSORIESTYP_ACCESSORYTYP_CEILING PLATETYP_CEILINGTYP_CHAIRTYP_DOWNLIGHTSTYP_FIRETYP_FLOORTYP_FLOOR LAMPTYP_FURNITURETYP_GLOBETYP_LED RINGSTYP_LINEARTYP_MAGNETICTYP_MIRRORTYP_OUTDOORTYP_PENDANTTYP_PROFILE/STRIPTYP_SINGLE CIRCUITTYP_TABLETYP_TABLE LAMPTYP_TRACKTYP_WALL TYP_OTHER

TYP_GLOBETYPGLOBE

TYP_GLOBE

12V_YESAB_NOAB_YESACCORD BKBA_31-45Category>All Decorative>CeilingCategory>All Decorative>Indoor WallCategory>Ceiling Lighting>Decorative Ceiling LightsCategory>Ceiling Lighting>Surface Mounted DownlightCategory>Commercial Ceiling>Oyster LightsCategory>Commercial Ceiling>Surface Mounted DownlightCategory>Commercial European>OleCategory>Commercial Indoor Wall>Adjustable LightCategory>Commercial Indoor Wall>Wall WasherCategory>Commercial Spaces>Aged CareCategory>Commercial Spaces>Co WorkingCategory>Commercial Spaces>EducationCategory>Commercial Spaces>Function SpacesCategory>Commercial Spaces>HospitalityCategory>Commercial Spaces>HotelsCategory>Commercial Spaces>OfficeCategory>Commercial Spaces>Shop Fit OutCategory>European>OleCategory>Indoor Wall Lights>AdjustableCategory>Indoor Wall Lights>LED Wall LightsCategory>Indoor Wall Lights>Wall SconceCategory>Indoor Wall Lights>WallwasherCategory>Residential Space>Bathroom LightingCategory>Residential Space>Bedroom LightingCategory>Residential Space>Dining LightingCategory>Residential Space>Hallway LightingCategory>Residential Space>Kids LightingCategory>Residential Space>Kitchen LightingCategory>Residential Space>Living Room LightingCategory>Residential Space>Void LightingCOLL_CEILINGCOLL_INDOORCOLL_INDOORSCOLL_INDOORWALLCOLL_WALLCOLL_WALLLIGHTCOLOUR_BEIGECOLOUR_BLACKCOLOUR_BRASSCOLOUR_CLEARCOLOUR_GOLDCOLOUR_GREENCOLOUR_SMOKECOLOUR_WHITECom_Ceiling_AllCom_Ceiling_MountCom_Ceiling_OysterCom_Ceiling_Oyster_LightsCom_Deco_AllCom_Deco_CeilingCom_Deco_IndoorCom_EUROPEAN_ALLCom_EUROPEAN_OLECom_Indoor_ALLCom_Indoor_WallwasherCom_Indoor_WasherCom_Space_AgedCom_Space_CoworkingCom_Space_EducationCom_Space_FunctionCom_Space_HospitalityCom_Space_HotelsCom_Space_OfficeCom_Space_ShopCom_Surface_Mounted_DownlightCOMMERCIALCommercial_DecorativeCRI_+90CRI_90+CRI_<90D_YESDALIGI_INCLUDEDGL_E27Gl_NOT INCLUDEDGT_E27GT_GU10GT_INCLUDEDK_3000KK_3000K-3999KLD_ADJUSTABLELD_DOWNLD_WALLWASHERLM_1300+LM_1401-1699LM_2000+LM_301-600LM_601-900LM_900+MAT_ALUMINIUMMAT_GLASSMAT_METALMAT_STEELmix-matchMOQMOQ_26-49MOQ_NO MOQnewNoStickerPOARP_ALFIERP_BARCORP_BEAMCEILINGRP_CAMILLARP_CEILINGADJRP_CEILINGDECORP_EUROOLERP_ISLARP_LEOADJRP_LUNARCEILINGRP_ORBCEILINGRP_PELECEILINGRP_SOHOCEILINGRP_VILIRS_Ceiling_ALLRS_Ceiling_DecoRS_Ceiling_DecorativeRS_Ceiling_SurfaceRS_EUROPEAN_ALLRS_EUROPEAN_OLERS_Indoor_AdjustableRS_Indoor_ALLRS_Indoor_IndirectRS_Indoor_LED WallRS_Indoor_LED_WallRS_Indoor_LED_Wall_WallRS_Indoor_Wall_SconceRS_Indoor_WallwasherRS_Space_BathroomRS_Space_BedroomRS_Space_DiningRS_Space_HallwayRS_Space_KidsRS_Space_KitchenRS_Space_LivingRS_Space_VoidRS_Surface_Mounted_DownlightSTY_COASTALSTY_INDUSTRIALSTY_MINIMALISTICSTY_MODERNSTY_NATURALSTY_RETROSTY_TRADITIONALsustainableTYP_ADJUSTABLETYP_CEILINGTYP_INDOOR WALLTYP_WALLTYP_WALLWASHER

TYP_ACCESSORIESTYP_ACCESSORYTYP_CEILING PLATETYP_CEILINGTYP_CHAIRTYP_DOWNLIGHTSTYP_FIRETYP_FLOORTYP_FLOOR LAMPTYP_FURNITURETYP_GLOBETYP_LED RINGSTYP_LINEARTYP_MAGNETICTYP_MIRRORTYP_OUTDOORTYP_PENDANTTYP_PROFILE/STRIPTYP_SINGLE CIRCUITTYP_TABLETYP_TABLE LAMPTYP_TRACKTYP_WALL TYP_OTHER

TYP_LED RINGSTYPLED RINGS

TYP_LED RINGS

12V_YESAB_NOAB_YESACCORD BKBA_31-45Category>All Decorative>CeilingCategory>All Decorative>Indoor WallCategory>Ceiling Lighting>Decorative Ceiling LightsCategory>Ceiling Lighting>Surface Mounted DownlightCategory>Commercial Ceiling>Oyster LightsCategory>Commercial Ceiling>Surface Mounted DownlightCategory>Commercial European>OleCategory>Commercial Indoor Wall>Adjustable LightCategory>Commercial Indoor Wall>Wall WasherCategory>Commercial Spaces>Aged CareCategory>Commercial Spaces>Co WorkingCategory>Commercial Spaces>EducationCategory>Commercial Spaces>Function SpacesCategory>Commercial Spaces>HospitalityCategory>Commercial Spaces>HotelsCategory>Commercial Spaces>OfficeCategory>Commercial Spaces>Shop Fit OutCategory>European>OleCategory>Indoor Wall Lights>AdjustableCategory>Indoor Wall Lights>LED Wall LightsCategory>Indoor Wall Lights>Wall SconceCategory>Indoor Wall Lights>WallwasherCategory>Residential Space>Bathroom LightingCategory>Residential Space>Bedroom LightingCategory>Residential Space>Dining LightingCategory>Residential Space>Hallway LightingCategory>Residential Space>Kids LightingCategory>Residential Space>Kitchen LightingCategory>Residential Space>Living Room LightingCategory>Residential Space>Void LightingCOLL_CEILINGCOLL_INDOORCOLL_INDOORSCOLL_INDOORWALLCOLL_WALLCOLL_WALLLIGHTCOLOUR_BEIGECOLOUR_BLACKCOLOUR_BRASSCOLOUR_CLEARCOLOUR_GOLDCOLOUR_GREENCOLOUR_SMOKECOLOUR_WHITECom_Ceiling_AllCom_Ceiling_MountCom_Ceiling_OysterCom_Ceiling_Oyster_LightsCom_Deco_AllCom_Deco_CeilingCom_Deco_IndoorCom_EUROPEAN_ALLCom_EUROPEAN_OLECom_Indoor_ALLCom_Indoor_WallwasherCom_Indoor_WasherCom_Space_AgedCom_Space_CoworkingCom_Space_EducationCom_Space_FunctionCom_Space_HospitalityCom_Space_HotelsCom_Space_OfficeCom_Space_ShopCom_Surface_Mounted_DownlightCOMMERCIALCommercial_DecorativeCRI_+90CRI_90+CRI_<90D_YESDALIGI_INCLUDEDGL_E27Gl_NOT INCLUDEDGT_E27GT_GU10GT_INCLUDEDK_3000KK_3000K-3999KLD_ADJUSTABLELD_DOWNLD_WALLWASHERLM_1300+LM_1401-1699LM_2000+LM_301-600LM_601-900LM_900+MAT_ALUMINIUMMAT_GLASSMAT_METALMAT_STEELmix-matchMOQMOQ_26-49MOQ_NO MOQnewNoStickerPOARP_ALFIERP_BARCORP_BEAMCEILINGRP_CAMILLARP_CEILINGADJRP_CEILINGDECORP_EUROOLERP_ISLARP_LEOADJRP_LUNARCEILINGRP_ORBCEILINGRP_PELECEILINGRP_SOHOCEILINGRP_VILIRS_Ceiling_ALLRS_Ceiling_DecoRS_Ceiling_DecorativeRS_Ceiling_SurfaceRS_EUROPEAN_ALLRS_EUROPEAN_OLERS_Indoor_AdjustableRS_Indoor_ALLRS_Indoor_IndirectRS_Indoor_LED WallRS_Indoor_LED_WallRS_Indoor_LED_Wall_WallRS_Indoor_Wall_SconceRS_Indoor_WallwasherRS_Space_BathroomRS_Space_BedroomRS_Space_DiningRS_Space_HallwayRS_Space_KidsRS_Space_KitchenRS_Space_LivingRS_Space_VoidRS_Surface_Mounted_DownlightSTY_COASTALSTY_INDUSTRIALSTY_MINIMALISTICSTY_MODERNSTY_NATURALSTY_RETROSTY_TRADITIONALsustainableTYP_ADJUSTABLETYP_CEILINGTYP_INDOOR WALLTYP_WALLTYP_WALLWASHER

TYP_ACCESSORIESTYP_ACCESSORYTYP_CEILING PLATETYP_CEILINGTYP_CHAIRTYP_DOWNLIGHTSTYP_FIRETYP_FLOORTYP_FLOOR LAMPTYP_FURNITURETYP_GLOBETYP_LED RINGSTYP_LINEARTYP_MAGNETICTYP_MIRRORTYP_OUTDOORTYP_PENDANTTYP_PROFILE/STRIPTYP_SINGLE CIRCUITTYP_TABLETYP_TABLE LAMPTYP_TRACKTYP_WALL TYP_OTHER

TYP_LINEARTYPLINEAR

TYP_LINEAR

12V_YESAB_NOAB_YESACCORD BKBA_31-45Category>All Decorative>CeilingCategory>All Decorative>Indoor WallCategory>Ceiling Lighting>Decorative Ceiling LightsCategory>Ceiling Lighting>Surface Mounted DownlightCategory>Commercial Ceiling>Oyster LightsCategory>Commercial Ceiling>Surface Mounted DownlightCategory>Commercial European>OleCategory>Commercial Indoor Wall>Adjustable LightCategory>Commercial Indoor Wall>Wall WasherCategory>Commercial Spaces>Aged CareCategory>Commercial Spaces>Co WorkingCategory>Commercial Spaces>EducationCategory>Commercial Spaces>Function SpacesCategory>Commercial Spaces>HospitalityCategory>Commercial Spaces>HotelsCategory>Commercial Spaces>OfficeCategory>Commercial Spaces>Shop Fit OutCategory>European>OleCategory>Indoor Wall Lights>AdjustableCategory>Indoor Wall Lights>LED Wall LightsCategory>Indoor Wall Lights>Wall SconceCategory>Indoor Wall Lights>WallwasherCategory>Residential Space>Bathroom LightingCategory>Residential Space>Bedroom LightingCategory>Residential Space>Dining LightingCategory>Residential Space>Hallway LightingCategory>Residential Space>Kids LightingCategory>Residential Space>Kitchen LightingCategory>Residential Space>Living Room LightingCategory>Residential Space>Void LightingCOLL_CEILINGCOLL_INDOORCOLL_INDOORSCOLL_INDOORWALLCOLL_WALLCOLL_WALLLIGHTCOLOUR_BEIGECOLOUR_BLACKCOLOUR_BRASSCOLOUR_CLEARCOLOUR_GOLDCOLOUR_GREENCOLOUR_SMOKECOLOUR_WHITECom_Ceiling_AllCom_Ceiling_MountCom_Ceiling_OysterCom_Ceiling_Oyster_LightsCom_Deco_AllCom_Deco_CeilingCom_Deco_IndoorCom_EUROPEAN_ALLCom_EUROPEAN_OLECom_Indoor_ALLCom_Indoor_WallwasherCom_Indoor_WasherCom_Space_AgedCom_Space_CoworkingCom_Space_EducationCom_Space_FunctionCom_Space_HospitalityCom_Space_HotelsCom_Space_OfficeCom_Space_ShopCom_Surface_Mounted_DownlightCOMMERCIALCommercial_DecorativeCRI_+90CRI_90+CRI_<90D_YESDALIGI_INCLUDEDGL_E27Gl_NOT INCLUDEDGT_E27GT_GU10GT_INCLUDEDK_3000KK_3000K-3999KLD_ADJUSTABLELD_DOWNLD_WALLWASHERLM_1300+LM_1401-1699LM_2000+LM_301-600LM_601-900LM_900+MAT_ALUMINIUMMAT_GLASSMAT_METALMAT_STEELmix-matchMOQMOQ_26-49MOQ_NO MOQnewNoStickerPOARP_ALFIERP_BARCORP_BEAMCEILINGRP_CAMILLARP_CEILINGADJRP_CEILINGDECORP_EUROOLERP_ISLARP_LEOADJRP_LUNARCEILINGRP_ORBCEILINGRP_PELECEILINGRP_SOHOCEILINGRP_VILIRS_Ceiling_ALLRS_Ceiling_DecoRS_Ceiling_DecorativeRS_Ceiling_SurfaceRS_EUROPEAN_ALLRS_EUROPEAN_OLERS_Indoor_AdjustableRS_Indoor_ALLRS_Indoor_IndirectRS_Indoor_LED WallRS_Indoor_LED_WallRS_Indoor_LED_Wall_WallRS_Indoor_Wall_SconceRS_Indoor_WallwasherRS_Space_BathroomRS_Space_BedroomRS_Space_DiningRS_Space_HallwayRS_Space_KidsRS_Space_KitchenRS_Space_LivingRS_Space_VoidRS_Surface_Mounted_DownlightSTY_COASTALSTY_INDUSTRIALSTY_MINIMALISTICSTY_MODERNSTY_NATURALSTY_RETROSTY_TRADITIONALsustainableTYP_ADJUSTABLETYP_CEILINGTYP_INDOOR WALLTYP_WALLTYP_WALLWASHER

TYP_ACCESSORIESTYP_ACCESSORYTYP_CEILING PLATETYP_CEILINGTYP_CHAIRTYP_DOWNLIGHTSTYP_FIRETYP_FLOORTYP_FLOOR LAMPTYP_FURNITURETYP_GLOBETYP_LED RINGSTYP_LINEARTYP_MAGNETICTYP_MIRRORTYP_OUTDOORTYP_PENDANTTYP_PROFILE/STRIPTYP_SINGLE CIRCUITTYP_TABLETYP_TABLE LAMPTYP_TRACKTYP_WALL TYP_OTHER

TYP_MAGNETICTYPMAGNETIC

TYP_MAGNETIC

12V_YESAB_NOAB_YESACCORD BKBA_31-45Category>All Decorative>CeilingCategory>All Decorative>Indoor WallCategory>Ceiling Lighting>Decorative Ceiling LightsCategory>Ceiling Lighting>Surface Mounted DownlightCategory>Commercial Ceiling>Oyster LightsCategory>Commercial Ceiling>Surface Mounted DownlightCategory>Commercial European>OleCategory>Commercial Indoor Wall>Adjustable LightCategory>Commercial Indoor Wall>Wall WasherCategory>Commercial Spaces>Aged CareCategory>Commercial Spaces>Co WorkingCategory>Commercial Spaces>EducationCategory>Commercial Spaces>Function SpacesCategory>Commercial Spaces>HospitalityCategory>Commercial Spaces>HotelsCategory>Commercial Spaces>OfficeCategory>Commercial Spaces>Shop Fit OutCategory>European>OleCategory>Indoor Wall Lights>AdjustableCategory>Indoor Wall Lights>LED Wall LightsCategory>Indoor Wall Lights>Wall SconceCategory>Indoor Wall Lights>WallwasherCategory>Residential Space>Bathroom LightingCategory>Residential Space>Bedroom LightingCategory>Residential Space>Dining LightingCategory>Residential Space>Hallway LightingCategory>Residential Space>Kids LightingCategory>Residential Space>Kitchen LightingCategory>Residential Space>Living Room LightingCategory>Residential Space>Void LightingCOLL_CEILINGCOLL_INDOORCOLL_INDOORSCOLL_INDOORWALLCOLL_WALLCOLL_WALLLIGHTCOLOUR_BEIGECOLOUR_BLACKCOLOUR_BRASSCOLOUR_CLEARCOLOUR_GOLDCOLOUR_GREENCOLOUR_SMOKECOLOUR_WHITECom_Ceiling_AllCom_Ceiling_MountCom_Ceiling_OysterCom_Ceiling_Oyster_LightsCom_Deco_AllCom_Deco_CeilingCom_Deco_IndoorCom_EUROPEAN_ALLCom_EUROPEAN_OLECom_Indoor_ALLCom_Indoor_WallwasherCom_Indoor_WasherCom_Space_AgedCom_Space_CoworkingCom_Space_EducationCom_Space_FunctionCom_Space_HospitalityCom_Space_HotelsCom_Space_OfficeCom_Space_ShopCom_Surface_Mounted_DownlightCOMMERCIALCommercial_DecorativeCRI_+90CRI_90+CRI_<90D_YESDALIGI_INCLUDEDGL_E27Gl_NOT INCLUDEDGT_E27GT_GU10GT_INCLUDEDK_3000KK_3000K-3999KLD_ADJUSTABLELD_DOWNLD_WALLWASHERLM_1300+LM_1401-1699LM_2000+LM_301-600LM_601-900LM_900+MAT_ALUMINIUMMAT_GLASSMAT_METALMAT_STEELmix-matchMOQMOQ_26-49MOQ_NO MOQnewNoStickerPOARP_ALFIERP_BARCORP_BEAMCEILINGRP_CAMILLARP_CEILINGADJRP_CEILINGDECORP_EUROOLERP_ISLARP_LEOADJRP_LUNARCEILINGRP_ORBCEILINGRP_PELECEILINGRP_SOHOCEILINGRP_VILIRS_Ceiling_ALLRS_Ceiling_DecoRS_Ceiling_DecorativeRS_Ceiling_SurfaceRS_EUROPEAN_ALLRS_EUROPEAN_OLERS_Indoor_AdjustableRS_Indoor_ALLRS_Indoor_IndirectRS_Indoor_LED WallRS_Indoor_LED_WallRS_Indoor_LED_Wall_WallRS_Indoor_Wall_SconceRS_Indoor_WallwasherRS_Space_BathroomRS_Space_BedroomRS_Space_DiningRS_Space_HallwayRS_Space_KidsRS_Space_KitchenRS_Space_LivingRS_Space_VoidRS_Surface_Mounted_DownlightSTY_COASTALSTY_INDUSTRIALSTY_MINIMALISTICSTY_MODERNSTY_NATURALSTY_RETROSTY_TRADITIONALsustainableTYP_ADJUSTABLETYP_CEILINGTYP_INDOOR WALLTYP_WALLTYP_WALLWASHER

TYP_ACCESSORIESTYP_ACCESSORYTYP_CEILING PLATETYP_CEILINGTYP_CHAIRTYP_DOWNLIGHTSTYP_FIRETYP_FLOORTYP_FLOOR LAMPTYP_FURNITURETYP_GLOBETYP_LED RINGSTYP_LINEARTYP_MAGNETICTYP_MIRRORTYP_OUTDOORTYP_PENDANTTYP_PROFILE/STRIPTYP_SINGLE CIRCUITTYP_TABLETYP_TABLE LAMPTYP_TRACKTYP_WALL TYP_OTHER

TYP_MIRRORTYPMIRROR

TYP_MIRROR

12V_YESAB_NOAB_YESACCORD BKBA_31-45Category>All Decorative>CeilingCategory>All Decorative>Indoor WallCategory>Ceiling Lighting>Decorative Ceiling LightsCategory>Ceiling Lighting>Surface Mounted DownlightCategory>Commercial Ceiling>Oyster LightsCategory>Commercial Ceiling>Surface Mounted DownlightCategory>Commercial European>OleCategory>Commercial Indoor Wall>Adjustable LightCategory>Commercial Indoor Wall>Wall WasherCategory>Commercial Spaces>Aged CareCategory>Commercial Spaces>Co WorkingCategory>Commercial Spaces>EducationCategory>Commercial Spaces>Function SpacesCategory>Commercial Spaces>HospitalityCategory>Commercial Spaces>HotelsCategory>Commercial Spaces>OfficeCategory>Commercial Spaces>Shop Fit OutCategory>European>OleCategory>Indoor Wall Lights>AdjustableCategory>Indoor Wall Lights>LED Wall LightsCategory>Indoor Wall Lights>Wall SconceCategory>Indoor Wall Lights>WallwasherCategory>Residential Space>Bathroom LightingCategory>Residential Space>Bedroom LightingCategory>Residential Space>Dining LightingCategory>Residential Space>Hallway LightingCategory>Residential Space>Kids LightingCategory>Residential Space>Kitchen LightingCategory>Residential Space>Living Room LightingCategory>Residential Space>Void LightingCOLL_CEILINGCOLL_INDOORCOLL_INDOORSCOLL_INDOORWALLCOLL_WALLCOLL_WALLLIGHTCOLOUR_BEIGECOLOUR_BLACKCOLOUR_BRASSCOLOUR_CLEARCOLOUR_GOLDCOLOUR_GREENCOLOUR_SMOKECOLOUR_WHITECom_Ceiling_AllCom_Ceiling_MountCom_Ceiling_OysterCom_Ceiling_Oyster_LightsCom_Deco_AllCom_Deco_CeilingCom_Deco_IndoorCom_EUROPEAN_ALLCom_EUROPEAN_OLECom_Indoor_ALLCom_Indoor_WallwasherCom_Indoor_WasherCom_Space_AgedCom_Space_CoworkingCom_Space_EducationCom_Space_FunctionCom_Space_HospitalityCom_Space_HotelsCom_Space_OfficeCom_Space_ShopCom_Surface_Mounted_DownlightCOMMERCIALCommercial_DecorativeCRI_+90CRI_90+CRI_<90D_YESDALIGI_INCLUDEDGL_E27Gl_NOT INCLUDEDGT_E27GT_GU10GT_INCLUDEDK_3000KK_3000K-3999KLD_ADJUSTABLELD_DOWNLD_WALLWASHERLM_1300+LM_1401-1699LM_2000+LM_301-600LM_601-900LM_900+MAT_ALUMINIUMMAT_GLASSMAT_METALMAT_STEELmix-matchMOQMOQ_26-49MOQ_NO MOQnewNoStickerPOARP_ALFIERP_BARCORP_BEAMCEILINGRP_CAMILLARP_CEILINGADJRP_CEILINGDECORP_EUROOLERP_ISLARP_LEOADJRP_LUNARCEILINGRP_ORBCEILINGRP_PELECEILINGRP_SOHOCEILINGRP_VILIRS_Ceiling_ALLRS_Ceiling_DecoRS_Ceiling_DecorativeRS_Ceiling_SurfaceRS_EUROPEAN_ALLRS_EUROPEAN_OLERS_Indoor_AdjustableRS_Indoor_ALLRS_Indoor_IndirectRS_Indoor_LED WallRS_Indoor_LED_WallRS_Indoor_LED_Wall_WallRS_Indoor_Wall_SconceRS_Indoor_WallwasherRS_Space_BathroomRS_Space_BedroomRS_Space_DiningRS_Space_HallwayRS_Space_KidsRS_Space_KitchenRS_Space_LivingRS_Space_VoidRS_Surface_Mounted_DownlightSTY_COASTALSTY_INDUSTRIALSTY_MINIMALISTICSTY_MODERNSTY_NATURALSTY_RETROSTY_TRADITIONALsustainableTYP_ADJUSTABLETYP_CEILINGTYP_INDOOR WALLTYP_WALLTYP_WALLWASHER

TYP_ACCESSORIESTYP_ACCESSORYTYP_CEILING PLATETYP_CEILINGTYP_CHAIRTYP_DOWNLIGHTSTYP_FIRETYP_FLOORTYP_FLOOR LAMPTYP_FURNITURETYP_GLOBETYP_LED RINGSTYP_LINEARTYP_MAGNETICTYP_MIRRORTYP_OUTDOORTYP_PENDANTTYP_PROFILE/STRIPTYP_SINGLE CIRCUITTYP_TABLETYP_TABLE LAMPTYP_TRACKTYP_WALL TYP_OTHER

TYP_OUTDOORTYPOUTDOOR

TYP_OUTDOOR

12V_YESAB_NOAB_YESACCORD BKBA_31-45Category>All Decorative>CeilingCategory>All Decorative>Indoor WallCategory>Ceiling Lighting>Decorative Ceiling LightsCategory>Ceiling Lighting>Surface Mounted DownlightCategory>Commercial Ceiling>Oyster LightsCategory>Commercial Ceiling>Surface Mounted DownlightCategory>Commercial European>OleCategory>Commercial Indoor Wall>Adjustable LightCategory>Commercial Indoor Wall>Wall WasherCategory>Commercial Spaces>Aged CareCategory>Commercial Spaces>Co WorkingCategory>Commercial Spaces>EducationCategory>Commercial Spaces>Function SpacesCategory>Commercial Spaces>HospitalityCategory>Commercial Spaces>HotelsCategory>Commercial Spaces>OfficeCategory>Commercial Spaces>Shop Fit OutCategory>European>OleCategory>Indoor Wall Lights>AdjustableCategory>Indoor Wall Lights>LED Wall LightsCategory>Indoor Wall Lights>Wall SconceCategory>Indoor Wall Lights>WallwasherCategory>Residential Space>Bathroom LightingCategory>Residential Space>Bedroom LightingCategory>Residential Space>Dining LightingCategory>Residential Space>Hallway LightingCategory>Residential Space>Kids LightingCategory>Residential Space>Kitchen LightingCategory>Residential Space>Living Room LightingCategory>Residential Space>Void LightingCOLL_CEILINGCOLL_INDOORCOLL_INDOORSCOLL_INDOORWALLCOLL_WALLCOLL_WALLLIGHTCOLOUR_BEIGECOLOUR_BLACKCOLOUR_BRASSCOLOUR_CLEARCOLOUR_GOLDCOLOUR_GREENCOLOUR_SMOKECOLOUR_WHITECom_Ceiling_AllCom_Ceiling_MountCom_Ceiling_OysterCom_Ceiling_Oyster_LightsCom_Deco_AllCom_Deco_CeilingCom_Deco_IndoorCom_EUROPEAN_ALLCom_EUROPEAN_OLECom_Indoor_ALLCom_Indoor_WallwasherCom_Indoor_WasherCom_Space_AgedCom_Space_CoworkingCom_Space_EducationCom_Space_FunctionCom_Space_HospitalityCom_Space_HotelsCom_Space_OfficeCom_Space_ShopCom_Surface_Mounted_DownlightCOMMERCIALCommercial_DecorativeCRI_+90CRI_90+CRI_<90D_YESDALIGI_INCLUDEDGL_E27Gl_NOT INCLUDEDGT_E27GT_GU10GT_INCLUDEDK_3000KK_3000K-3999KLD_ADJUSTABLELD_DOWNLD_WALLWASHERLM_1300+LM_1401-1699LM_2000+LM_301-600LM_601-900LM_900+MAT_ALUMINIUMMAT_GLASSMAT_METALMAT_STEELmix-matchMOQMOQ_26-49MOQ_NO MOQnewNoStickerPOARP_ALFIERP_BARCORP_BEAMCEILINGRP_CAMILLARP_CEILINGADJRP_CEILINGDECORP_EUROOLERP_ISLARP_LEOADJRP_LUNARCEILINGRP_ORBCEILINGRP_PELECEILINGRP_SOHOCEILINGRP_VILIRS_Ceiling_ALLRS_Ceiling_DecoRS_Ceiling_DecorativeRS_Ceiling_SurfaceRS_EUROPEAN_ALLRS_EUROPEAN_OLERS_Indoor_AdjustableRS_Indoor_ALLRS_Indoor_IndirectRS_Indoor_LED WallRS_Indoor_LED_WallRS_Indoor_LED_Wall_WallRS_Indoor_Wall_SconceRS_Indoor_WallwasherRS_Space_BathroomRS_Space_BedroomRS_Space_DiningRS_Space_HallwayRS_Space_KidsRS_Space_KitchenRS_Space_LivingRS_Space_VoidRS_Surface_Mounted_DownlightSTY_COASTALSTY_INDUSTRIALSTY_MINIMALISTICSTY_MODERNSTY_NATURALSTY_RETROSTY_TRADITIONALsustainableTYP_ADJUSTABLETYP_CEILINGTYP_INDOOR WALLTYP_WALLTYP_WALLWASHER

TYP_ACCESSORIESTYP_ACCESSORYTYP_CEILING PLATETYP_CEILINGTYP_CHAIRTYP_DOWNLIGHTSTYP_FIRETYP_FLOORTYP_FLOOR LAMPTYP_FURNITURETYP_GLOBETYP_LED RINGSTYP_LINEARTYP_MAGNETICTYP_MIRRORTYP_OUTDOORTYP_PENDANTTYP_PROFILE/STRIPTYP_SINGLE CIRCUITTYP_TABLETYP_TABLE LAMPTYP_TRACKTYP_WALL TYP_OTHER

TYP_PENDANTTYPPENDANT

TYP_PENDANT

12V_YESAB_NOAB_YESACCORD BKBA_31-45Category>All Decorative>CeilingCategory>All Decorative>Indoor WallCategory>Ceiling Lighting>Decorative Ceiling LightsCategory>Ceiling Lighting>Surface Mounted DownlightCategory>Commercial Ceiling>Oyster LightsCategory>Commercial Ceiling>Surface Mounted DownlightCategory>Commercial European>OleCategory>Commercial Indoor Wall>Adjustable LightCategory>Commercial Indoor Wall>Wall WasherCategory>Commercial Spaces>Aged CareCategory>Commercial Spaces>Co WorkingCategory>Commercial Spaces>EducationCategory>Commercial Spaces>Function SpacesCategory>Commercial Spaces>HospitalityCategory>Commercial Spaces>HotelsCategory>Commercial Spaces>OfficeCategory>Commercial Spaces>Shop Fit OutCategory>European>OleCategory>Indoor Wall Lights>AdjustableCategory>Indoor Wall Lights>LED Wall LightsCategory>Indoor Wall Lights>Wall SconceCategory>Indoor Wall Lights>WallwasherCategory>Residential Space>Bathroom LightingCategory>Residential Space>Bedroom LightingCategory>Residential Space>Dining LightingCategory>Residential Space>Hallway LightingCategory>Residential Space>Kids LightingCategory>Residential Space>Kitchen LightingCategory>Residential Space>Living Room LightingCategory>Residential Space>Void LightingCOLL_CEILINGCOLL_INDOORCOLL_INDOORSCOLL_INDOORWALLCOLL_WALLCOLL_WALLLIGHTCOLOUR_BEIGECOLOUR_BLACKCOLOUR_BRASSCOLOUR_CLEARCOLOUR_GOLDCOLOUR_GREENCOLOUR_SMOKECOLOUR_WHITECom_Ceiling_AllCom_Ceiling_MountCom_Ceiling_OysterCom_Ceiling_Oyster_LightsCom_Deco_AllCom_Deco_CeilingCom_Deco_IndoorCom_EUROPEAN_ALLCom_EUROPEAN_OLECom_Indoor_ALLCom_Indoor_WallwasherCom_Indoor_WasherCom_Space_AgedCom_Space_CoworkingCom_Space_EducationCom_Space_FunctionCom_Space_HospitalityCom_Space_HotelsCom_Space_OfficeCom_Space_ShopCom_Surface_Mounted_DownlightCOMMERCIALCommercial_DecorativeCRI_+90CRI_90+CRI_<90D_YESDALIGI_INCLUDEDGL_E27Gl_NOT INCLUDEDGT_E27GT_GU10GT_INCLUDEDK_3000KK_3000K-3999KLD_ADJUSTABLELD_DOWNLD_WALLWASHERLM_1300+LM_1401-1699LM_2000+LM_301-600LM_601-900LM_900+MAT_ALUMINIUMMAT_GLASSMAT_METALMAT_STEELmix-matchMOQMOQ_26-49MOQ_NO MOQnewNoStickerPOARP_ALFIERP_BARCORP_BEAMCEILINGRP_CAMILLARP_CEILINGADJRP_CEILINGDECORP_EUROOLERP_ISLARP_LEOADJRP_LUNARCEILINGRP_ORBCEILINGRP_PELECEILINGRP_SOHOCEILINGRP_VILIRS_Ceiling_ALLRS_Ceiling_DecoRS_Ceiling_DecorativeRS_Ceiling_SurfaceRS_EUROPEAN_ALLRS_EUROPEAN_OLERS_Indoor_AdjustableRS_Indoor_ALLRS_Indoor_IndirectRS_Indoor_LED WallRS_Indoor_LED_WallRS_Indoor_LED_Wall_WallRS_Indoor_Wall_SconceRS_Indoor_WallwasherRS_Space_BathroomRS_Space_BedroomRS_Space_DiningRS_Space_HallwayRS_Space_KidsRS_Space_KitchenRS_Space_LivingRS_Space_VoidRS_Surface_Mounted_DownlightSTY_COASTALSTY_INDUSTRIALSTY_MINIMALISTICSTY_MODERNSTY_NATURALSTY_RETROSTY_TRADITIONALsustainableTYP_ADJUSTABLETYP_CEILINGTYP_INDOOR WALLTYP_WALLTYP_WALLWASHER

TYP_ACCESSORIESTYP_ACCESSORYTYP_CEILING PLATETYP_CEILINGTYP_CHAIRTYP_DOWNLIGHTSTYP_FIRETYP_FLOORTYP_FLOOR LAMPTYP_FURNITURETYP_GLOBETYP_LED RINGSTYP_LINEARTYP_MAGNETICTYP_MIRRORTYP_OUTDOORTYP_PENDANTTYP_PROFILE/STRIPTYP_SINGLE CIRCUITTYP_TABLETYP_TABLE LAMPTYP_TRACKTYP_WALL TYP_OTHER

TYP_PROFILE/STRIPTYPPROFILE/STRIP

TYP_PROFILE/STRIP

12V_YESAB_NOAB_YESACCORD BKBA_31-45Category>All Decorative>CeilingCategory>All Decorative>Indoor WallCategory>Ceiling Lighting>Decorative Ceiling LightsCategory>Ceiling Lighting>Surface Mounted DownlightCategory>Commercial Ceiling>Oyster LightsCategory>Commercial Ceiling>Surface Mounted DownlightCategory>Commercial European>OleCategory>Commercial Indoor Wall>Adjustable LightCategory>Commercial Indoor Wall>Wall WasherCategory>Commercial Spaces>Aged CareCategory>Commercial Spaces>Co WorkingCategory>Commercial Spaces>EducationCategory>Commercial Spaces>Function SpacesCategory>Commercial Spaces>HospitalityCategory>Commercial Spaces>HotelsCategory>Commercial Spaces>OfficeCategory>Commercial Spaces>Shop Fit OutCategory>European>OleCategory>Indoor Wall Lights>AdjustableCategory>Indoor Wall Lights>LED Wall LightsCategory>Indoor Wall Lights>Wall SconceCategory>Indoor Wall Lights>WallwasherCategory>Residential Space>Bathroom LightingCategory>Residential Space>Bedroom LightingCategory>Residential Space>Dining LightingCategory>Residential Space>Hallway LightingCategory>Residential Space>Kids LightingCategory>Residential Space>Kitchen LightingCategory>Residential Space>Living Room LightingCategory>Residential Space>Void LightingCOLL_CEILINGCOLL_INDOORCOLL_INDOORSCOLL_INDOORWALLCOLL_WALLCOLL_WALLLIGHTCOLOUR_BEIGECOLOUR_BLACKCOLOUR_BRASSCOLOUR_CLEARCOLOUR_GOLDCOLOUR_GREENCOLOUR_SMOKECOLOUR_WHITECom_Ceiling_AllCom_Ceiling_MountCom_Ceiling_OysterCom_Ceiling_Oyster_LightsCom_Deco_AllCom_Deco_CeilingCom_Deco_IndoorCom_EUROPEAN_ALLCom_EUROPEAN_OLECom_Indoor_ALLCom_Indoor_WallwasherCom_Indoor_WasherCom_Space_AgedCom_Space_CoworkingCom_Space_EducationCom_Space_FunctionCom_Space_HospitalityCom_Space_HotelsCom_Space_OfficeCom_Space_ShopCom_Surface_Mounted_DownlightCOMMERCIALCommercial_DecorativeCRI_+90CRI_90+CRI_<90D_YESDALIGI_INCLUDEDGL_E27Gl_NOT INCLUDEDGT_E27GT_GU10GT_INCLUDEDK_3000KK_3000K-3999KLD_ADJUSTABLELD_DOWNLD_WALLWASHERLM_1300+LM_1401-1699LM_2000+LM_301-600LM_601-900LM_900+MAT_ALUMINIUMMAT_GLASSMAT_METALMAT_STEELmix-matchMOQMOQ_26-49MOQ_NO MOQnewNoStickerPOARP_ALFIERP_BARCORP_BEAMCEILINGRP_CAMILLARP_CEILINGADJRP_CEILINGDECORP_EUROOLERP_ISLARP_LEOADJRP_LUNARCEILINGRP_ORBCEILINGRP_PELECEILINGRP_SOHOCEILINGRP_VILIRS_Ceiling_ALLRS_Ceiling_DecoRS_Ceiling_DecorativeRS_Ceiling_SurfaceRS_EUROPEAN_ALLRS_EUROPEAN_OLERS_Indoor_AdjustableRS_Indoor_ALLRS_Indoor_IndirectRS_Indoor_LED WallRS_Indoor_LED_WallRS_Indoor_LED_Wall_WallRS_Indoor_Wall_SconceRS_Indoor_WallwasherRS_Space_BathroomRS_Space_BedroomRS_Space_DiningRS_Space_HallwayRS_Space_KidsRS_Space_KitchenRS_Space_LivingRS_Space_VoidRS_Surface_Mounted_DownlightSTY_COASTALSTY_INDUSTRIALSTY_MINIMALISTICSTY_MODERNSTY_NATURALSTY_RETROSTY_TRADITIONALsustainableTYP_ADJUSTABLETYP_CEILINGTYP_INDOOR WALLTYP_WALLTYP_WALLWASHER

TYP_ACCESSORIESTYP_ACCESSORYTYP_CEILING PLATETYP_CEILINGTYP_CHAIRTYP_DOWNLIGHTSTYP_FIRETYP_FLOORTYP_FLOOR LAMPTYP_FURNITURETYP_GLOBETYP_LED RINGSTYP_LINEARTYP_MAGNETICTYP_MIRRORTYP_OUTDOORTYP_PENDANTTYP_PROFILE/STRIPTYP_SINGLE CIRCUITTYP_TABLETYP_TABLE LAMPTYP_TRACKTYP_WALL TYP_OTHER

TYP_SINGLE CIRCUITTYPSINGLE CIRCUIT

TYP_SINGLE CIRCUIT

12V_YESAB_NOAB_YESACCORD BKBA_31-45Category>All Decorative>CeilingCategory>All Decorative>Indoor WallCategory>Ceiling Lighting>Decorative Ceiling LightsCategory>Ceiling Lighting>Surface Mounted DownlightCategory>Commercial Ceiling>Oyster LightsCategory>Commercial Ceiling>Surface Mounted DownlightCategory>Commercial European>OleCategory>Commercial Indoor Wall>Adjustable LightCategory>Commercial Indoor Wall>Wall WasherCategory>Commercial Spaces>Aged CareCategory>Commercial Spaces>Co WorkingCategory>Commercial Spaces>EducationCategory>Commercial Spaces>Function SpacesCategory>Commercial Spaces>HospitalityCategory>Commercial Spaces>HotelsCategory>Commercial Spaces>OfficeCategory>Commercial Spaces>Shop Fit OutCategory>European>OleCategory>Indoor Wall Lights>AdjustableCategory>Indoor Wall Lights>LED Wall LightsCategory>Indoor Wall Lights>Wall SconceCategory>Indoor Wall Lights>WallwasherCategory>Residential Space>Bathroom LightingCategory>Residential Space>Bedroom LightingCategory>Residential Space>Dining LightingCategory>Residential Space>Hallway LightingCategory>Residential Space>Kids LightingCategory>Residential Space>Kitchen LightingCategory>Residential Space>Living Room LightingCategory>Residential Space>Void LightingCOLL_CEILINGCOLL_INDOORCOLL_INDOORSCOLL_INDOORWALLCOLL_WALLCOLL_WALLLIGHTCOLOUR_BEIGECOLOUR_BLACKCOLOUR_BRASSCOLOUR_CLEARCOLOUR_GOLDCOLOUR_GREENCOLOUR_SMOKECOLOUR_WHITECom_Ceiling_AllCom_Ceiling_MountCom_Ceiling_OysterCom_Ceiling_Oyster_LightsCom_Deco_AllCom_Deco_CeilingCom_Deco_IndoorCom_EUROPEAN_ALLCom_EUROPEAN_OLECom_Indoor_ALLCom_Indoor_WallwasherCom_Indoor_WasherCom_Space_AgedCom_Space_CoworkingCom_Space_EducationCom_Space_FunctionCom_Space_HospitalityCom_Space_HotelsCom_Space_OfficeCom_Space_ShopCom_Surface_Mounted_DownlightCOMMERCIALCommercial_DecorativeCRI_+90CRI_90+CRI_<90D_YESDALIGI_INCLUDEDGL_E27Gl_NOT INCLUDEDGT_E27GT_GU10GT_INCLUDEDK_3000KK_3000K-3999KLD_ADJUSTABLELD_DOWNLD_WALLWASHERLM_1300+LM_1401-1699LM_2000+LM_301-600LM_601-900LM_900+MAT_ALUMINIUMMAT_GLASSMAT_METALMAT_STEELmix-matchMOQMOQ_26-49MOQ_NO MOQnewNoStickerPOARP_ALFIERP_BARCORP_BEAMCEILINGRP_CAMILLARP_CEILINGADJRP_CEILINGDECORP_EUROOLERP_ISLARP_LEOADJRP_LUNARCEILINGRP_ORBCEILINGRP_PELECEILINGRP_SOHOCEILINGRP_VILIRS_Ceiling_ALLRS_Ceiling_DecoRS_Ceiling_DecorativeRS_Ceiling_SurfaceRS_EUROPEAN_ALLRS_EUROPEAN_OLERS_Indoor_AdjustableRS_Indoor_ALLRS_Indoor_IndirectRS_Indoor_LED WallRS_Indoor_LED_WallRS_Indoor_LED_Wall_WallRS_Indoor_Wall_SconceRS_Indoor_WallwasherRS_Space_BathroomRS_Space_BedroomRS_Space_DiningRS_Space_HallwayRS_Space_KidsRS_Space_KitchenRS_Space_LivingRS_Space_VoidRS_Surface_Mounted_DownlightSTY_COASTALSTY_INDUSTRIALSTY_MINIMALISTICSTY_MODERNSTY_NATURALSTY_RETROSTY_TRADITIONALsustainableTYP_ADJUSTABLETYP_CEILINGTYP_INDOOR WALLTYP_WALLTYP_WALLWASHER

TYP_ACCESSORIESTYP_ACCESSORYTYP_CEILING PLATETYP_CEILINGTYP_CHAIRTYP_DOWNLIGHTSTYP_FIRETYP_FLOORTYP_FLOOR LAMPTYP_FURNITURETYP_GLOBETYP_LED RINGSTYP_LINEARTYP_MAGNETICTYP_MIRRORTYP_OUTDOORTYP_PENDANTTYP_PROFILE/STRIPTYP_SINGLE CIRCUITTYP_TABLETYP_TABLE LAMPTYP_TRACKTYP_WALL TYP_OTHER

TYP_TABLETYPTABLE

TYP_TABLE

12V_YESAB_NOAB_YESACCORD BKBA_31-45Category>All Decorative>CeilingCategory>All Decorative>Indoor WallCategory>Ceiling Lighting>Decorative Ceiling LightsCategory>Ceiling Lighting>Surface Mounted DownlightCategory>Commercial Ceiling>Oyster LightsCategory>Commercial Ceiling>Surface Mounted DownlightCategory>Commercial European>OleCategory>Commercial Indoor Wall>Adjustable LightCategory>Commercial Indoor Wall>Wall WasherCategory>Commercial Spaces>Aged CareCategory>Commercial Spaces>Co WorkingCategory>Commercial Spaces>EducationCategory>Commercial Spaces>Function SpacesCategory>Commercial Spaces>HospitalityCategory>Commercial Spaces>HotelsCategory>Commercial Spaces>OfficeCategory>Commercial Spaces>Shop Fit OutCategory>European>OleCategory>Indoor Wall Lights>AdjustableCategory>Indoor Wall Lights>LED Wall LightsCategory>Indoor Wall Lights>Wall SconceCategory>Indoor Wall Lights>WallwasherCategory>Residential Space>Bathroom LightingCategory>Residential Space>Bedroom LightingCategory>Residential Space>Dining LightingCategory>Residential Space>Hallway LightingCategory>Residential Space>Kids LightingCategory>Residential Space>Kitchen LightingCategory>Residential Space>Living Room LightingCategory>Residential Space>Void LightingCOLL_CEILINGCOLL_INDOORCOLL_INDOORSCOLL_INDOORWALLCOLL_WALLCOLL_WALLLIGHTCOLOUR_BEIGECOLOUR_BLACKCOLOUR_BRASSCOLOUR_CLEARCOLOUR_GOLDCOLOUR_GREENCOLOUR_SMOKECOLOUR_WHITECom_Ceiling_AllCom_Ceiling_MountCom_Ceiling_OysterCom_Ceiling_Oyster_LightsCom_Deco_AllCom_Deco_CeilingCom_Deco_IndoorCom_EUROPEAN_ALLCom_EUROPEAN_OLECom_Indoor_ALLCom_Indoor_WallwasherCom_Indoor_WasherCom_Space_AgedCom_Space_CoworkingCom_Space_EducationCom_Space_FunctionCom_Space_HospitalityCom_Space_HotelsCom_Space_OfficeCom_Space_ShopCom_Surface_Mounted_DownlightCOMMERCIALCommercial_DecorativeCRI_+90CRI_90+CRI_<90D_YESDALIGI_INCLUDEDGL_E27Gl_NOT INCLUDEDGT_E27GT_GU10GT_INCLUDEDK_3000KK_3000K-3999KLD_ADJUSTABLELD_DOWNLD_WALLWASHERLM_1300+LM_1401-1699LM_2000+LM_301-600LM_601-900LM_900+MAT_ALUMINIUMMAT_GLASSMAT_METALMAT_STEELmix-matchMOQMOQ_26-49MOQ_NO MOQnewNoStickerPOARP_ALFIERP_BARCORP_BEAMCEILINGRP_CAMILLARP_CEILINGADJRP_CEILINGDECORP_EUROOLERP_ISLARP_LEOADJRP_LUNARCEILINGRP_ORBCEILINGRP_PELECEILINGRP_SOHOCEILINGRP_VILIRS_Ceiling_ALLRS_Ceiling_DecoRS_Ceiling_DecorativeRS_Ceiling_SurfaceRS_EUROPEAN_ALLRS_EUROPEAN_OLERS_Indoor_AdjustableRS_Indoor_ALLRS_Indoor_IndirectRS_Indoor_LED WallRS_Indoor_LED_WallRS_Indoor_LED_Wall_WallRS_Indoor_Wall_SconceRS_Indoor_WallwasherRS_Space_BathroomRS_Space_BedroomRS_Space_DiningRS_Space_HallwayRS_Space_KidsRS_Space_KitchenRS_Space_LivingRS_Space_VoidRS_Surface_Mounted_DownlightSTY_COASTALSTY_INDUSTRIALSTY_MINIMALISTICSTY_MODERNSTY_NATURALSTY_RETROSTY_TRADITIONALsustainableTYP_ADJUSTABLETYP_CEILINGTYP_INDOOR WALLTYP_WALLTYP_WALLWASHER

TYP_ACCESSORIESTYP_ACCESSORYTYP_CEILING PLATETYP_CEILINGTYP_CHAIRTYP_DOWNLIGHTSTYP_FIRETYP_FLOORTYP_FLOOR LAMPTYP_FURNITURETYP_GLOBETYP_LED RINGSTYP_LINEARTYP_MAGNETICTYP_MIRRORTYP_OUTDOORTYP_PENDANTTYP_PROFILE/STRIPTYP_SINGLE CIRCUITTYP_TABLETYP_TABLE LAMPTYP_TRACKTYP_WALL TYP_OTHER

TYP_TABLE LAMPTYPTABLE LAMP

TYP_TABLE LAMP

12V_YESAB_NOAB_YESACCORD BKBA_31-45Category>All Decorative>CeilingCategory>All Decorative>Indoor WallCategory>Ceiling Lighting>Decorative Ceiling LightsCategory>Ceiling Lighting>Surface Mounted DownlightCategory>Commercial Ceiling>Oyster LightsCategory>Commercial Ceiling>Surface Mounted DownlightCategory>Commercial European>OleCategory>Commercial Indoor Wall>Adjustable LightCategory>Commercial Indoor Wall>Wall WasherCategory>Commercial Spaces>Aged CareCategory>Commercial Spaces>Co WorkingCategory>Commercial Spaces>EducationCategory>Commercial Spaces>Function SpacesCategory>Commercial Spaces>HospitalityCategory>Commercial Spaces>HotelsCategory>Commercial Spaces>OfficeCategory>Commercial Spaces>Shop Fit OutCategory>European>OleCategory>Indoor Wall Lights>AdjustableCategory>Indoor Wall Lights>LED Wall LightsCategory>Indoor Wall Lights>Wall SconceCategory>Indoor Wall Lights>WallwasherCategory>Residential Space>Bathroom LightingCategory>Residential Space>Bedroom LightingCategory>Residential Space>Dining LightingCategory>Residential Space>Hallway LightingCategory>Residential Space>Kids LightingCategory>Residential Space>Kitchen LightingCategory>Residential Space>Living Room LightingCategory>Residential Space>Void LightingCOLL_CEILINGCOLL_INDOORCOLL_INDOORSCOLL_INDOORWALLCOLL_WALLCOLL_WALLLIGHTCOLOUR_BEIGECOLOUR_BLACKCOLOUR_BRASSCOLOUR_CLEARCOLOUR_GOLDCOLOUR_GREENCOLOUR_SMOKECOLOUR_WHITECom_Ceiling_AllCom_Ceiling_MountCom_Ceiling_OysterCom_Ceiling_Oyster_LightsCom_Deco_AllCom_Deco_CeilingCom_Deco_IndoorCom_EUROPEAN_ALLCom_EUROPEAN_OLECom_Indoor_ALLCom_Indoor_WallwasherCom_Indoor_WasherCom_Space_AgedCom_Space_CoworkingCom_Space_EducationCom_Space_FunctionCom_Space_HospitalityCom_Space_HotelsCom_Space_OfficeCom_Space_ShopCom_Surface_Mounted_DownlightCOMMERCIALCommercial_DecorativeCRI_+90CRI_90+CRI_<90D_YESDALIGI_INCLUDEDGL_E27Gl_NOT INCLUDEDGT_E27GT_GU10GT_INCLUDEDK_3000KK_3000K-3999KLD_ADJUSTABLELD_DOWNLD_WALLWASHERLM_1300+LM_1401-1699LM_2000+LM_301-600LM_601-900LM_900+MAT_ALUMINIUMMAT_GLASSMAT_METALMAT_STEELmix-matchMOQMOQ_26-49MOQ_NO MOQnewNoStickerPOARP_ALFIERP_BARCORP_BEAMCEILINGRP_CAMILLARP_CEILINGADJRP_CEILINGDECORP_EUROOLERP_ISLARP_LEOADJRP_LUNARCEILINGRP_ORBCEILINGRP_PELECEILINGRP_SOHOCEILINGRP_VILIRS_Ceiling_ALLRS_Ceiling_DecoRS_Ceiling_DecorativeRS_Ceiling_SurfaceRS_EUROPEAN_ALLRS_EUROPEAN_OLERS_Indoor_AdjustableRS_Indoor_ALLRS_Indoor_IndirectRS_Indoor_LED WallRS_Indoor_LED_WallRS_Indoor_LED_Wall_WallRS_Indoor_Wall_SconceRS_Indoor_WallwasherRS_Space_BathroomRS_Space_BedroomRS_Space_DiningRS_Space_HallwayRS_Space_KidsRS_Space_KitchenRS_Space_LivingRS_Space_VoidRS_Surface_Mounted_DownlightSTY_COASTALSTY_INDUSTRIALSTY_MINIMALISTICSTY_MODERNSTY_NATURALSTY_RETROSTY_TRADITIONALsustainableTYP_ADJUSTABLETYP_CEILINGTYP_INDOOR WALLTYP_WALLTYP_WALLWASHER

TYP_ACCESSORIESTYP_ACCESSORYTYP_CEILING PLATETYP_CEILINGTYP_CHAIRTYP_DOWNLIGHTSTYP_FIRETYP_FLOORTYP_FLOOR LAMPTYP_FURNITURETYP_GLOBETYP_LED RINGSTYP_LINEARTYP_MAGNETICTYP_MIRRORTYP_OUTDOORTYP_PENDANTTYP_PROFILE/STRIPTYP_SINGLE CIRCUITTYP_TABLETYP_TABLE LAMPTYP_TRACKTYP_WALL TYP_OTHER

TYP_TRACKTYPTRACK

TYP_TRACK

12V_YESAB_NOAB_YESACCORD BKBA_31-45Category>All Decorative>CeilingCategory>All Decorative>Indoor WallCategory>Ceiling Lighting>Decorative Ceiling LightsCategory>Ceiling Lighting>Surface Mounted DownlightCategory>Commercial Ceiling>Oyster LightsCategory>Commercial Ceiling>Surface Mounted DownlightCategory>Commercial European>OleCategory>Commercial Indoor Wall>Adjustable LightCategory>Commercial Indoor Wall>Wall WasherCategory>Commercial Spaces>Aged CareCategory>Commercial Spaces>Co WorkingCategory>Commercial Spaces>EducationCategory>Commercial Spaces>Function SpacesCategory>Commercial Spaces>HospitalityCategory>Commercial Spaces>HotelsCategory>Commercial Spaces>OfficeCategory>Commercial Spaces>Shop Fit OutCategory>European>OleCategory>Indoor Wall Lights>AdjustableCategory>Indoor Wall Lights>LED Wall LightsCategory>Indoor Wall Lights>Wall SconceCategory>Indoor Wall Lights>WallwasherCategory>Residential Space>Bathroom LightingCategory>Residential Space>Bedroom LightingCategory>Residential Space>Dining LightingCategory>Residential Space>Hallway LightingCategory>Residential Space>Kids LightingCategory>Residential Space>Kitchen LightingCategory>Residential Space>Living Room LightingCategory>Residential Space>Void LightingCOLL_CEILINGCOLL_INDOORCOLL_INDOORSCOLL_INDOORWALLCOLL_WALLCOLL_WALLLIGHTCOLOUR_BEIGECOLOUR_BLACKCOLOUR_BRASSCOLOUR_CLEARCOLOUR_GOLDCOLOUR_GREENCOLOUR_SMOKECOLOUR_WHITECom_Ceiling_AllCom_Ceiling_MountCom_Ceiling_OysterCom_Ceiling_Oyster_LightsCom_Deco_AllCom_Deco_CeilingCom_Deco_IndoorCom_EUROPEAN_ALLCom_EUROPEAN_OLECom_Indoor_ALLCom_Indoor_WallwasherCom_Indoor_WasherCom_Space_AgedCom_Space_CoworkingCom_Space_EducationCom_Space_FunctionCom_Space_HospitalityCom_Space_HotelsCom_Space_OfficeCom_Space_ShopCom_Surface_Mounted_DownlightCOMMERCIALCommercial_DecorativeCRI_+90CRI_90+CRI_<90D_YESDALIGI_INCLUDEDGL_E27Gl_NOT INCLUDEDGT_E27GT_GU10GT_INCLUDEDK_3000KK_3000K-3999KLD_ADJUSTABLELD_DOWNLD_WALLWASHERLM_1300+LM_1401-1699LM_2000+LM_301-600LM_601-900LM_900+MAT_ALUMINIUMMAT_GLASSMAT_METALMAT_STEELmix-matchMOQMOQ_26-49MOQ_NO MOQnewNoStickerPOARP_ALFIERP_BARCORP_BEAMCEILINGRP_CAMILLARP_CEILINGADJRP_CEILINGDECORP_EUROOLERP_ISLARP_LEOADJRP_LUNARCEILINGRP_ORBCEILINGRP_PELECEILINGRP_SOHOCEILINGRP_VILIRS_Ceiling_ALLRS_Ceiling_DecoRS_Ceiling_DecorativeRS_Ceiling_SurfaceRS_EUROPEAN_ALLRS_EUROPEAN_OLERS_Indoor_AdjustableRS_Indoor_ALLRS_Indoor_IndirectRS_Indoor_LED WallRS_Indoor_LED_WallRS_Indoor_LED_Wall_WallRS_Indoor_Wall_SconceRS_Indoor_WallwasherRS_Space_BathroomRS_Space_BedroomRS_Space_DiningRS_Space_HallwayRS_Space_KidsRS_Space_KitchenRS_Space_LivingRS_Space_VoidRS_Surface_Mounted_DownlightSTY_COASTALSTY_INDUSTRIALSTY_MINIMALISTICSTY_MODERNSTY_NATURALSTY_RETROSTY_TRADITIONALsustainableTYP_ADJUSTABLETYP_CEILINGTYP_INDOOR WALLTYP_WALLTYP_WALLWASHER

TYP_ACCESSORIESTYP_ACCESSORYTYP_CEILING PLATETYP_CEILINGTYP_CHAIRTYP_DOWNLIGHTSTYP_FIRETYP_FLOORTYP_FLOOR LAMPTYP_FURNITURETYP_GLOBETYP_LED RINGSTYP_LINEARTYP_MAGNETICTYP_MIRRORTYP_OUTDOORTYP_PENDANTTYP_PROFILE/STRIPTYP_SINGLE CIRCUITTYP_TABLETYP_TABLE LAMPTYP_TRACKTYP_WALL TYP_OTHER

10

TYP_OTHER TYPOTHER

TYP_OTHER

12V_YESAB_NOAB_YESACCORD BKBA_31-45Category>All Decorative>CeilingCategory>All Decorative>Indoor WallCategory>Ceiling Lighting>Decorative Ceiling LightsCategory>Ceiling Lighting>Surface Mounted DownlightCategory>Commercial Ceiling>Oyster LightsCategory>Commercial Ceiling>Surface Mounted DownlightCategory>Commercial European>OleCategory>Commercial Indoor Wall>Adjustable LightCategory>Commercial Indoor Wall>Wall WasherCategory>Commercial Spaces>Aged CareCategory>Commercial Spaces>Co WorkingCategory>Commercial Spaces>EducationCategory>Commercial Spaces>Function SpacesCategory>Commercial Spaces>HospitalityCategory>Commercial Spaces>HotelsCategory>Commercial Spaces>OfficeCategory>Commercial Spaces>Shop Fit OutCategory>European>OleCategory>Indoor Wall Lights>AdjustableCategory>Indoor Wall Lights>LED Wall LightsCategory>Indoor Wall Lights>Wall SconceCategory>Indoor Wall Lights>WallwasherCategory>Residential Space>Bathroom LightingCategory>Residential Space>Bedroom LightingCategory>Residential Space>Dining LightingCategory>Residential Space>Hallway LightingCategory>Residential Space>Kids LightingCategory>Residential Space>Kitchen LightingCategory>Residential Space>Living Room LightingCategory>Residential Space>Void LightingCOLL_CEILINGCOLL_INDOORCOLL_INDOORSCOLL_INDOORWALLCOLL_WALLCOLL_WALLLIGHTCOLOUR_BEIGECOLOUR_BLACKCOLOUR_BRASSCOLOUR_CLEARCOLOUR_GOLDCOLOUR_GREENCOLOUR_SMOKECOLOUR_WHITECom_Ceiling_AllCom_Ceiling_MountCom_Ceiling_OysterCom_Ceiling_Oyster_LightsCom_Deco_AllCom_Deco_CeilingCom_Deco_IndoorCom_EUROPEAN_ALLCom_EUROPEAN_OLECom_Indoor_ALLCom_Indoor_WallwasherCom_Indoor_WasherCom_Space_AgedCom_Space_CoworkingCom_Space_EducationCom_Space_FunctionCom_Space_HospitalityCom_Space_HotelsCom_Space_OfficeCom_Space_ShopCom_Surface_Mounted_DownlightCOMMERCIALCommercial_DecorativeCRI_+90CRI_90+CRI_<90D_YESDALIGI_INCLUDEDGL_E27Gl_NOT INCLUDEDGT_E27GT_GU10GT_INCLUDEDK_3000KK_3000K-3999KLD_ADJUSTABLELD_DOWNLD_WALLWASHERLM_1300+LM_1401-1699LM_2000+LM_301-600LM_601-900LM_900+MAT_ALUMINIUMMAT_GLASSMAT_METALMAT_STEELmix-matchMOQMOQ_26-49MOQ_NO MOQnewNoStickerPOARP_ALFIERP_BARCORP_BEAMCEILINGRP_CAMILLARP_CEILINGADJRP_CEILINGDECORP_EUROOLERP_ISLARP_LEOADJRP_LUNARCEILINGRP_ORBCEILINGRP_PELECEILINGRP_SOHOCEILINGRP_VILIRS_Ceiling_ALLRS_Ceiling_DecoRS_Ceiling_DecorativeRS_Ceiling_SurfaceRS_EUROPEAN_ALLRS_EUROPEAN_OLERS_Indoor_AdjustableRS_Indoor_ALLRS_Indoor_IndirectRS_Indoor_LED WallRS_Indoor_LED_WallRS_Indoor_LED_Wall_WallRS_Indoor_Wall_SconceRS_Indoor_WallwasherRS_Space_BathroomRS_Space_BedroomRS_Space_DiningRS_Space_HallwayRS_Space_KidsRS_Space_KitchenRS_Space_LivingRS_Space_VoidRS_Surface_Mounted_DownlightSTY_COASTALSTY_INDUSTRIALSTY_MINIMALISTICSTY_MODERNSTY_NATURALSTY_RETROSTY_TRADITIONALsustainableTYP_ADJUSTABLETYP_CEILINGTYP_INDOOR WALLTYP_WALLTYP_WALLWASHER

TYP_ACCESSORIESTYP_ACCESSORYTYP_CEILING PLATETYP_CEILINGTYP_CHAIRTYP_DOWNLIGHTSTYP_FIRETYP_FLOORTYP_FLOOR LAMPTYP_FURNITURETYP_GLOBETYP_LED RINGSTYP_LINEARTYP_MAGNETICTYP_MIRRORTYP_OUTDOORTYP_PENDANTTYP_PROFILE/STRIPTYP_SINGLE CIRCUITTYP_TABLETYP_TABLE LAMPTYP_TRACKTYP_WALL TYP_OTHER

MATERIAL

8

MAT_TIMBERMATTIMBER

MAT_TIMBER

12V_YESAB_NOAB_YESACCORD BKBA_31-45Category>All Decorative>CeilingCategory>All Decorative>Indoor WallCategory>Ceiling Lighting>Decorative Ceiling LightsCategory>Ceiling Lighting>Surface Mounted DownlightCategory>Commercial Ceiling>Oyster LightsCategory>Commercial Ceiling>Surface Mounted DownlightCategory>Commercial European>OleCategory>Commercial Indoor Wall>Adjustable LightCategory>Commercial Indoor Wall>Wall WasherCategory>Commercial Spaces>Aged CareCategory>Commercial Spaces>Co WorkingCategory>Commercial Spaces>EducationCategory>Commercial Spaces>Function SpacesCategory>Commercial Spaces>HospitalityCategory>Commercial Spaces>HotelsCategory>Commercial Spaces>OfficeCategory>Commercial Spaces>Shop Fit OutCategory>European>OleCategory>Indoor Wall Lights>AdjustableCategory>Indoor Wall Lights>LED Wall LightsCategory>Indoor Wall Lights>Wall SconceCategory>Indoor Wall Lights>WallwasherCategory>Residential Space>Bathroom LightingCategory>Residential Space>Bedroom LightingCategory>Residential Space>Dining LightingCategory>Residential Space>Hallway LightingCategory>Residential Space>Kids LightingCategory>Residential Space>Kitchen LightingCategory>Residential Space>Living Room LightingCategory>Residential Space>Void LightingCOLL_CEILINGCOLL_INDOORCOLL_INDOORSCOLL_INDOORWALLCOLL_WALLCOLL_WALLLIGHTCOLOUR_BEIGECOLOUR_BLACKCOLOUR_BRASSCOLOUR_CLEARCOLOUR_GOLDCOLOUR_GREENCOLOUR_SMOKECOLOUR_WHITECom_Ceiling_AllCom_Ceiling_MountCom_Ceiling_OysterCom_Ceiling_Oyster_LightsCom_Deco_AllCom_Deco_CeilingCom_Deco_IndoorCom_EUROPEAN_ALLCom_EUROPEAN_OLECom_Indoor_ALLCom_Indoor_WallwasherCom_Indoor_WasherCom_Space_AgedCom_Space_CoworkingCom_Space_EducationCom_Space_FunctionCom_Space_HospitalityCom_Space_HotelsCom_Space_OfficeCom_Space_ShopCom_Surface_Mounted_DownlightCOMMERCIALCommercial_DecorativeCRI_+90CRI_90+CRI_<90D_YESDALIGI_INCLUDEDGL_E27Gl_NOT INCLUDEDGT_E27GT_GU10GT_INCLUDEDK_3000KK_3000K-3999KLD_ADJUSTABLELD_DOWNLD_WALLWASHERLM_1300+LM_1401-1699LM_2000+LM_301-600LM_601-900LM_900+MAT_ALUMINIUMMAT_GLASSMAT_METALMAT_STEELmix-matchMOQMOQ_26-49MOQ_NO MOQnewNoStickerPOARP_ALFIERP_BARCORP_BEAMCEILINGRP_CAMILLARP_CEILINGADJRP_CEILINGDECORP_EUROOLERP_ISLARP_LEOADJRP_LUNARCEILINGRP_ORBCEILINGRP_PELECEILINGRP_SOHOCEILINGRP_VILIRS_Ceiling_ALLRS_Ceiling_DecoRS_Ceiling_DecorativeRS_Ceiling_SurfaceRS_EUROPEAN_ALLRS_EUROPEAN_OLERS_Indoor_AdjustableRS_Indoor_ALLRS_Indoor_IndirectRS_Indoor_LED WallRS_Indoor_LED_WallRS_Indoor_LED_Wall_WallRS_Indoor_Wall_SconceRS_Indoor_WallwasherRS_Space_BathroomRS_Space_BedroomRS_Space_DiningRS_Space_HallwayRS_Space_KidsRS_Space_KitchenRS_Space_LivingRS_Space_VoidRS_Surface_Mounted_DownlightSTY_COASTALSTY_INDUSTRIALSTY_MINIMALISTICSTY_MODERNSTY_NATURALSTY_RETROSTY_TRADITIONALsustainableTYP_ADJUSTABLETYP_CEILINGTYP_INDOOR WALLTYP_WALLTYP_WALLWASHER

MAT_ALUMINIUMMAT_TIMBERMAT_STEELMAT_GLASSMAT_FABRICMAT_CONCRETEMAT_WOODMAT_ACOUSTICMAT_PLASTERMAT_CUSTOM

5

1

MAT_FABRICMATFABRIC

MAT_FABRIC

12V_YESAB_NOAB_YESACCORD BKBA_31-45Category>All Decorative>CeilingCategory>All Decorative>Indoor WallCategory>Ceiling Lighting>Decorative Ceiling LightsCategory>Ceiling Lighting>Surface Mounted DownlightCategory>Commercial Ceiling>Oyster LightsCategory>Commercial Ceiling>Surface Mounted DownlightCategory>Commercial European>OleCategory>Commercial Indoor Wall>Adjustable LightCategory>Commercial Indoor Wall>Wall WasherCategory>Commercial Spaces>Aged CareCategory>Commercial Spaces>Co WorkingCategory>Commercial Spaces>EducationCategory>Commercial Spaces>Function SpacesCategory>Commercial Spaces>HospitalityCategory>Commercial Spaces>HotelsCategory>Commercial Spaces>OfficeCategory>Commercial Spaces>Shop Fit OutCategory>European>OleCategory>Indoor Wall Lights>AdjustableCategory>Indoor Wall Lights>LED Wall LightsCategory>Indoor Wall Lights>Wall SconceCategory>Indoor Wall Lights>WallwasherCategory>Residential Space>Bathroom LightingCategory>Residential Space>Bedroom LightingCategory>Residential Space>Dining LightingCategory>Residential Space>Hallway LightingCategory>Residential Space>Kids LightingCategory>Residential Space>Kitchen LightingCategory>Residential Space>Living Room LightingCategory>Residential Space>Void LightingCOLL_CEILINGCOLL_INDOORCOLL_INDOORSCOLL_INDOORWALLCOLL_WALLCOLL_WALLLIGHTCOLOUR_BEIGECOLOUR_BLACKCOLOUR_BRASSCOLOUR_CLEARCOLOUR_GOLDCOLOUR_GREENCOLOUR_SMOKECOLOUR_WHITECom_Ceiling_AllCom_Ceiling_MountCom_Ceiling_OysterCom_Ceiling_Oyster_LightsCom_Deco_AllCom_Deco_CeilingCom_Deco_IndoorCom_EUROPEAN_ALLCom_EUROPEAN_OLECom_Indoor_ALLCom_Indoor_WallwasherCom_Indoor_WasherCom_Space_AgedCom_Space_CoworkingCom_Space_EducationCom_Space_FunctionCom_Space_HospitalityCom_Space_HotelsCom_Space_OfficeCom_Space_ShopCom_Surface_Mounted_DownlightCOMMERCIALCommercial_DecorativeCRI_+90CRI_90+CRI_<90D_YESDALIGI_INCLUDEDGL_E27Gl_NOT INCLUDEDGT_E27GT_GU10GT_INCLUDEDK_3000KK_3000K-3999KLD_ADJUSTABLELD_DOWNLD_WALLWASHERLM_1300+LM_1401-1699LM_2000+LM_301-600LM_601-900LM_900+MAT_ALUMINIUMMAT_GLASSMAT_METALMAT_STEELmix-matchMOQMOQ_26-49MOQ_NO MOQnewNoStickerPOARP_ALFIERP_BARCORP_BEAMCEILINGRP_CAMILLARP_CEILINGADJRP_CEILINGDECORP_EUROOLERP_ISLARP_LEOADJRP_LUNARCEILINGRP_ORBCEILINGRP_PELECEILINGRP_SOHOCEILINGRP_VILIRS_Ceiling_ALLRS_Ceiling_DecoRS_Ceiling_DecorativeRS_Ceiling_SurfaceRS_EUROPEAN_ALLRS_EUROPEAN_OLERS_Indoor_AdjustableRS_Indoor_ALLRS_Indoor_IndirectRS_Indoor_LED WallRS_Indoor_LED_WallRS_Indoor_LED_Wall_WallRS_Indoor_Wall_SconceRS_Indoor_WallwasherRS_Space_BathroomRS_Space_BedroomRS_Space_DiningRS_Space_HallwayRS_Space_KidsRS_Space_KitchenRS_Space_LivingRS_Space_VoidRS_Surface_Mounted_DownlightSTY_COASTALSTY_INDUSTRIALSTY_MINIMALISTICSTY_MODERNSTY_NATURALSTY_RETROSTY_TRADITIONALsustainableTYP_ADJUSTABLETYP_CEILINGTYP_INDOOR WALLTYP_WALLTYP_WALLWASHER

MAT_ALUMINIUMMAT_TIMBERMAT_STEELMAT_GLASSMAT_FABRICMAT_CONCRETEMAT_WOODMAT_ACOUSTICMAT_PLASTERMAT_CUSTOM

MAT_CONCRETEMATCONCRETE

MAT_CONCRETE

12V_YESAB_NOAB_YESACCORD BKBA_31-45Category>All Decorative>CeilingCategory>All Decorative>Indoor WallCategory>Ceiling Lighting>Decorative Ceiling LightsCategory>Ceiling Lighting>Surface Mounted DownlightCategory>Commercial Ceiling>Oyster LightsCategory>Commercial Ceiling>Surface Mounted DownlightCategory>Commercial European>OleCategory>Commercial Indoor Wall>Adjustable LightCategory>Commercial Indoor Wall>Wall WasherCategory>Commercial Spaces>Aged CareCategory>Commercial Spaces>Co WorkingCategory>Commercial Spaces>EducationCategory>Commercial Spaces>Function SpacesCategory>Commercial Spaces>HospitalityCategory>Commercial Spaces>HotelsCategory>Commercial Spaces>OfficeCategory>Commercial Spaces>Shop Fit OutCategory>European>OleCategory>Indoor Wall Lights>AdjustableCategory>Indoor Wall Lights>LED Wall LightsCategory>Indoor Wall Lights>Wall SconceCategory>Indoor Wall Lights>WallwasherCategory>Residential Space>Bathroom LightingCategory>Residential Space>Bedroom LightingCategory>Residential Space>Dining LightingCategory>Residential Space>Hallway LightingCategory>Residential Space>Kids LightingCategory>Residential Space>Kitchen LightingCategory>Residential Space>Living Room LightingCategory>Residential Space>Void LightingCOLL_CEILINGCOLL_INDOORCOLL_INDOORSCOLL_INDOORWALLCOLL_WALLCOLL_WALLLIGHTCOLOUR_BEIGECOLOUR_BLACKCOLOUR_BRASSCOLOUR_CLEARCOLOUR_GOLDCOLOUR_GREENCOLOUR_SMOKECOLOUR_WHITECom_Ceiling_AllCom_Ceiling_MountCom_Ceiling_OysterCom_Ceiling_Oyster_LightsCom_Deco_AllCom_Deco_CeilingCom_Deco_IndoorCom_EUROPEAN_ALLCom_EUROPEAN_OLECom_Indoor_ALLCom_Indoor_WallwasherCom_Indoor_WasherCom_Space_AgedCom_Space_CoworkingCom_Space_EducationCom_Space_FunctionCom_Space_HospitalityCom_Space_HotelsCom_Space_OfficeCom_Space_ShopCom_Surface_Mounted_DownlightCOMMERCIALCommercial_DecorativeCRI_+90CRI_90+CRI_<90D_YESDALIGI_INCLUDEDGL_E27Gl_NOT INCLUDEDGT_E27GT_GU10GT_INCLUDEDK_3000KK_3000K-3999KLD_ADJUSTABLELD_DOWNLD_WALLWASHERLM_1300+LM_1401-1699LM_2000+LM_301-600LM_601-900LM_900+MAT_ALUMINIUMMAT_GLASSMAT_METALMAT_STEELmix-matchMOQMOQ_26-49MOQ_NO MOQnewNoStickerPOARP_ALFIERP_BARCORP_BEAMCEILINGRP_CAMILLARP_CEILINGADJRP_CEILINGDECORP_EUROOLERP_ISLARP_LEOADJRP_LUNARCEILINGRP_ORBCEILINGRP_PELECEILINGRP_SOHOCEILINGRP_VILIRS_Ceiling_ALLRS_Ceiling_DecoRS_Ceiling_DecorativeRS_Ceiling_SurfaceRS_EUROPEAN_ALLRS_EUROPEAN_OLERS_Indoor_AdjustableRS_Indoor_ALLRS_Indoor_IndirectRS_Indoor_LED WallRS_Indoor_LED_WallRS_Indoor_LED_Wall_WallRS_Indoor_Wall_SconceRS_Indoor_WallwasherRS_Space_BathroomRS_Space_BedroomRS_Space_DiningRS_Space_HallwayRS_Space_KidsRS_Space_KitchenRS_Space_LivingRS_Space_VoidRS_Surface_Mounted_DownlightSTY_COASTALSTY_INDUSTRIALSTY_MINIMALISTICSTY_MODERNSTY_NATURALSTY_RETROSTY_TRADITIONALsustainableTYP_ADJUSTABLETYP_CEILINGTYP_INDOOR WALLTYP_WALLTYP_WALLWASHER

MAT_ALUMINIUMMAT_TIMBERMAT_STEELMAT_GLASSMAT_FABRICMAT_CONCRETEMAT_WOODMAT_ACOUSTICMAT_PLASTERMAT_CUSTOM

MAT_WOODMATWOOD

MAT_WOOD

12V_YESAB_NOAB_YESACCORD BKBA_31-45Category>All Decorative>CeilingCategory>All Decorative>Indoor WallCategory>Ceiling Lighting>Decorative Ceiling LightsCategory>Ceiling Lighting>Surface Mounted DownlightCategory>Commercial Ceiling>Oyster LightsCategory>Commercial Ceiling>Surface Mounted DownlightCategory>Commercial European>OleCategory>Commercial Indoor Wall>Adjustable LightCategory>Commercial Indoor Wall>Wall WasherCategory>Commercial Spaces>Aged CareCategory>Commercial Spaces>Co WorkingCategory>Commercial Spaces>EducationCategory>Commercial Spaces>Function SpacesCategory>Commercial Spaces>HospitalityCategory>Commercial Spaces>HotelsCategory>Commercial Spaces>OfficeCategory>Commercial Spaces>Shop Fit OutCategory>European>OleCategory>Indoor Wall Lights>AdjustableCategory>Indoor Wall Lights>LED Wall LightsCategory>Indoor Wall Lights>Wall SconceCategory>Indoor Wall Lights>WallwasherCategory>Residential Space>Bathroom LightingCategory>Residential Space>Bedroom LightingCategory>Residential Space>Dining LightingCategory>Residential Space>Hallway LightingCategory>Residential Space>Kids LightingCategory>Residential Space>Kitchen LightingCategory>Residential Space>Living Room LightingCategory>Residential Space>Void LightingCOLL_CEILINGCOLL_INDOORCOLL_INDOORSCOLL_INDOORWALLCOLL_WALLCOLL_WALLLIGHTCOLOUR_BEIGECOLOUR_BLACKCOLOUR_BRASSCOLOUR_CLEARCOLOUR_GOLDCOLOUR_GREENCOLOUR_SMOKECOLOUR_WHITECom_Ceiling_AllCom_Ceiling_MountCom_Ceiling_OysterCom_Ceiling_Oyster_LightsCom_Deco_AllCom_Deco_CeilingCom_Deco_IndoorCom_EUROPEAN_ALLCom_EUROPEAN_OLECom_Indoor_ALLCom_Indoor_WallwasherCom_Indoor_WasherCom_Space_AgedCom_Space_CoworkingCom_Space_EducationCom_Space_FunctionCom_Space_HospitalityCom_Space_HotelsCom_Space_OfficeCom_Space_ShopCom_Surface_Mounted_DownlightCOMMERCIALCommercial_DecorativeCRI_+90CRI_90+CRI_<90D_YESDALIGI_INCLUDEDGL_E27Gl_NOT INCLUDEDGT_E27GT_GU10GT_INCLUDEDK_3000KK_3000K-3999KLD_ADJUSTABLELD_DOWNLD_WALLWASHERLM_1300+LM_1401-1699LM_2000+LM_301-600LM_601-900LM_900+MAT_ALUMINIUMMAT_GLASSMAT_METALMAT_STEELmix-matchMOQMOQ_26-49MOQ_NO MOQnewNoStickerPOARP_ALFIERP_BARCORP_BEAMCEILINGRP_CAMILLARP_CEILINGADJRP_CEILINGDECORP_EUROOLERP_ISLARP_LEOADJRP_LUNARCEILINGRP_ORBCEILINGRP_PELECEILINGRP_SOHOCEILINGRP_VILIRS_Ceiling_ALLRS_Ceiling_DecoRS_Ceiling_DecorativeRS_Ceiling_SurfaceRS_EUROPEAN_ALLRS_EUROPEAN_OLERS_Indoor_AdjustableRS_Indoor_ALLRS_Indoor_IndirectRS_Indoor_LED WallRS_Indoor_LED_WallRS_Indoor_LED_Wall_WallRS_Indoor_Wall_SconceRS_Indoor_WallwasherRS_Space_BathroomRS_Space_BedroomRS_Space_DiningRS_Space_HallwayRS_Space_KidsRS_Space_KitchenRS_Space_LivingRS_Space_VoidRS_Surface_Mounted_DownlightSTY_COASTALSTY_INDUSTRIALSTY_MINIMALISTICSTY_MODERNSTY_NATURALSTY_RETROSTY_TRADITIONALsustainableTYP_ADJUSTABLETYP_CEILINGTYP_INDOOR WALLTYP_WALLTYP_WALLWASHER

MAT_ALUMINIUMMAT_TIMBERMAT_STEELMAT_GLASSMAT_FABRICMAT_CONCRETEMAT_WOODMAT_ACOUSTICMAT_PLASTERMAT_CUSTOM

MAT_ACOUSTICMATACOUSTIC

MAT_ACOUSTIC

12V_YESAB_NOAB_YESACCORD BKBA_31-45Category>All Decorative>CeilingCategory>All Decorative>Indoor WallCategory>Ceiling Lighting>Decorative Ceiling LightsCategory>Ceiling Lighting>Surface Mounted DownlightCategory>Commercial Ceiling>Oyster LightsCategory>Commercial Ceiling>Surface Mounted DownlightCategory>Commercial European>OleCategory>Commercial Indoor Wall>Adjustable LightCategory>Commercial Indoor Wall>Wall WasherCategory>Commercial Spaces>Aged CareCategory>Commercial Spaces>Co WorkingCategory>Commercial Spaces>EducationCategory>Commercial Spaces>Function SpacesCategory>Commercial Spaces>HospitalityCategory>Commercial Spaces>HotelsCategory>Commercial Spaces>OfficeCategory>Commercial Spaces>Shop Fit OutCategory>European>OleCategory>Indoor Wall Lights>AdjustableCategory>Indoor Wall Lights>LED Wall LightsCategory>Indoor Wall Lights>Wall SconceCategory>Indoor Wall Lights>WallwasherCategory>Residential Space>Bathroom LightingCategory>Residential Space>Bedroom LightingCategory>Residential Space>Dining LightingCategory>Residential Space>Hallway LightingCategory>Residential Space>Kids LightingCategory>Residential Space>Kitchen LightingCategory>Residential Space>Living Room LightingCategory>Residential Space>Void LightingCOLL_CEILINGCOLL_INDOORCOLL_INDOORSCOLL_INDOORWALLCOLL_WALLCOLL_WALLLIGHTCOLOUR_BEIGECOLOUR_BLACKCOLOUR_BRASSCOLOUR_CLEARCOLOUR_GOLDCOLOUR_GREENCOLOUR_SMOKECOLOUR_WHITECom_Ceiling_AllCom_Ceiling_MountCom_Ceiling_OysterCom_Ceiling_Oyster_LightsCom_Deco_AllCom_Deco_CeilingCom_Deco_IndoorCom_EUROPEAN_ALLCom_EUROPEAN_OLECom_Indoor_ALLCom_Indoor_WallwasherCom_Indoor_WasherCom_Space_AgedCom_Space_CoworkingCom_Space_EducationCom_Space_FunctionCom_Space_HospitalityCom_Space_HotelsCom_Space_OfficeCom_Space_ShopCom_Surface_Mounted_DownlightCOMMERCIALCommercial_DecorativeCRI_+90CRI_90+CRI_<90D_YESDALIGI_INCLUDEDGL_E27Gl_NOT INCLUDEDGT_E27GT_GU10GT_INCLUDEDK_3000KK_3000K-3999KLD_ADJUSTABLELD_DOWNLD_WALLWASHERLM_1300+LM_1401-1699LM_2000+LM_301-600LM_601-900LM_900+MAT_ALUMINIUMMAT_GLASSMAT_METALMAT_STEELmix-matchMOQMOQ_26-49MOQ_NO MOQnewNoStickerPOARP_ALFIERP_BARCORP_BEAMCEILINGRP_CAMILLARP_CEILINGADJRP_CEILINGDECORP_EUROOLERP_ISLARP_LEOADJRP_LUNARCEILINGRP_ORBCEILINGRP_PELECEILINGRP_SOHOCEILINGRP_VILIRS_Ceiling_ALLRS_Ceiling_DecoRS_Ceiling_DecorativeRS_Ceiling_SurfaceRS_EUROPEAN_ALLRS_EUROPEAN_OLERS_Indoor_AdjustableRS_Indoor_ALLRS_Indoor_IndirectRS_Indoor_LED WallRS_Indoor_LED_WallRS_Indoor_LED_Wall_WallRS_Indoor_Wall_SconceRS_Indoor_WallwasherRS_Space_BathroomRS_Space_BedroomRS_Space_DiningRS_Space_HallwayRS_Space_KidsRS_Space_KitchenRS_Space_LivingRS_Space_VoidRS_Surface_Mounted_DownlightSTY_COASTALSTY_INDUSTRIALSTY_MINIMALISTICSTY_MODERNSTY_NATURALSTY_RETROSTY_TRADITIONALsustainableTYP_ADJUSTABLETYP_CEILINGTYP_INDOOR WALLTYP_WALLTYP_WALLWASHER

MAT_ALUMINIUMMAT_TIMBERMAT_STEELMAT_GLASSMAT_FABRICMAT_CONCRETEMAT_WOODMAT_ACOUSTICMAT_PLASTERMAT_CUSTOM

MAT_PLASTERMATPLASTER

MAT_PLASTER

12V_YESAB_NOAB_YESACCORD BKBA_31-45Category>All Decorative>CeilingCategory>All Decorative>Indoor WallCategory>Ceiling Lighting>Decorative Ceiling LightsCategory>Ceiling Lighting>Surface Mounted DownlightCategory>Commercial Ceiling>Oyster LightsCategory>Commercial Ceiling>Surface Mounted DownlightCategory>Commercial European>OleCategory>Commercial Indoor Wall>Adjustable LightCategory>Commercial Indoor Wall>Wall WasherCategory>Commercial Spaces>Aged CareCategory>Commercial Spaces>Co WorkingCategory>Commercial Spaces>EducationCategory>Commercial Spaces>Function SpacesCategory>Commercial Spaces>HospitalityCategory>Commercial Spaces>HotelsCategory>Commercial Spaces>OfficeCategory>Commercial Spaces>Shop Fit OutCategory>European>OleCategory>Indoor Wall Lights>AdjustableCategory>Indoor Wall Lights>LED Wall LightsCategory>Indoor Wall Lights>Wall SconceCategory>Indoor Wall Lights>WallwasherCategory>Residential Space>Bathroom LightingCategory>Residential Space>Bedroom LightingCategory>Residential Space>Dining LightingCategory>Residential Space>Hallway LightingCategory>Residential Space>Kids LightingCategory>Residential Space>Kitchen LightingCategory>Residential Space>Living Room LightingCategory>Residential Space>Void LightingCOLL_CEILINGCOLL_INDOORCOLL_INDOORSCOLL_INDOORWALLCOLL_WALLCOLL_WALLLIGHTCOLOUR_BEIGECOLOUR_BLACKCOLOUR_BRASSCOLOUR_CLEARCOLOUR_GOLDCOLOUR_GREENCOLOUR_SMOKECOLOUR_WHITECom_Ceiling_AllCom_Ceiling_MountCom_Ceiling_OysterCom_Ceiling_Oyster_LightsCom_Deco_AllCom_Deco_CeilingCom_Deco_IndoorCom_EUROPEAN_ALLCom_EUROPEAN_OLECom_Indoor_ALLCom_Indoor_WallwasherCom_Indoor_WasherCom_Space_AgedCom_Space_CoworkingCom_Space_EducationCom_Space_FunctionCom_Space_HospitalityCom_Space_HotelsCom_Space_OfficeCom_Space_ShopCom_Surface_Mounted_DownlightCOMMERCIALCommercial_DecorativeCRI_+90CRI_90+CRI_<90D_YESDALIGI_INCLUDEDGL_E27Gl_NOT INCLUDEDGT_E27GT_GU10GT_INCLUDEDK_3000KK_3000K-3999KLD_ADJUSTABLELD_DOWNLD_WALLWASHERLM_1300+LM_1401-1699LM_2000+LM_301-600LM_601-900LM_900+MAT_ALUMINIUMMAT_GLASSMAT_METALMAT_STEELmix-matchMOQMOQ_26-49MOQ_NO MOQnewNoStickerPOARP_ALFIERP_BARCORP_BEAMCEILINGRP_CAMILLARP_CEILINGADJRP_CEILINGDECORP_EUROOLERP_ISLARP_LEOADJRP_LUNARCEILINGRP_ORBCEILINGRP_PELECEILINGRP_SOHOCEILINGRP_VILIRS_Ceiling_ALLRS_Ceiling_DecoRS_Ceiling_DecorativeRS_Ceiling_SurfaceRS_EUROPEAN_ALLRS_EUROPEAN_OLERS_Indoor_AdjustableRS_Indoor_ALLRS_Indoor_IndirectRS_Indoor_LED WallRS_Indoor_LED_WallRS_Indoor_LED_Wall_WallRS_Indoor_Wall_SconceRS_Indoor_WallwasherRS_Space_BathroomRS_Space_BedroomRS_Space_DiningRS_Space_HallwayRS_Space_KidsRS_Space_KitchenRS_Space_LivingRS_Space_VoidRS_Surface_Mounted_DownlightSTY_COASTALSTY_INDUSTRIALSTY_MINIMALISTICSTY_MODERNSTY_NATURALSTY_RETROSTY_TRADITIONALsustainableTYP_ADJUSTABLETYP_CEILINGTYP_INDOOR WALLTYP_WALLTYP_WALLWASHER

MAT_ALUMINIUMMAT_TIMBERMAT_STEELMAT_GLASSMAT_FABRICMAT_CONCRETEMAT_WOODMAT_ACOUSTICMAT_PLASTERMAT_CUSTOM

MAT_CUSTOMMATCUSTOM

MAT_CUSTOM

12V_YESAB_NOAB_YESACCORD BKBA_31-45Category>All Decorative>CeilingCategory>All Decorative>Indoor WallCategory>Ceiling Lighting>Decorative Ceiling LightsCategory>Ceiling Lighting>Surface Mounted DownlightCategory>Commercial Ceiling>Oyster LightsCategory>Commercial Ceiling>Surface Mounted DownlightCategory>Commercial European>OleCategory>Commercial Indoor Wall>Adjustable LightCategory>Commercial Indoor Wall>Wall WasherCategory>Commercial Spaces>Aged CareCategory>Commercial Spaces>Co WorkingCategory>Commercial Spaces>EducationCategory>Commercial Spaces>Function SpacesCategory>Commercial Spaces>HospitalityCategory>Commercial Spaces>HotelsCategory>Commercial Spaces>OfficeCategory>Commercial Spaces>Shop Fit OutCategory>European>OleCategory>Indoor Wall Lights>AdjustableCategory>Indoor Wall Lights>LED Wall LightsCategory>Indoor Wall Lights>Wall SconceCategory>Indoor Wall Lights>WallwasherCategory>Residential Space>Bathroom LightingCategory>Residential Space>Bedroom LightingCategory>Residential Space>Dining LightingCategory>Residential Space>Hallway LightingCategory>Residential Space>Kids LightingCategory>Residential Space>Kitchen LightingCategory>Residential Space>Living Room LightingCategory>Residential Space>Void LightingCOLL_CEILINGCOLL_INDOORCOLL_INDOORSCOLL_INDOORWALLCOLL_WALLCOLL_WALLLIGHTCOLOUR_BEIGECOLOUR_BLACKCOLOUR_BRASSCOLOUR_CLEARCOLOUR_GOLDCOLOUR_GREENCOLOUR_SMOKECOLOUR_WHITECom_Ceiling_AllCom_Ceiling_MountCom_Ceiling_OysterCom_Ceiling_Oyster_LightsCom_Deco_AllCom_Deco_CeilingCom_Deco_IndoorCom_EUROPEAN_ALLCom_EUROPEAN_OLECom_Indoor_ALLCom_Indoor_WallwasherCom_Indoor_WasherCom_Space_AgedCom_Space_CoworkingCom_Space_EducationCom_Space_FunctionCom_Space_HospitalityCom_Space_HotelsCom_Space_OfficeCom_Space_ShopCom_Surface_Mounted_DownlightCOMMERCIALCommercial_DecorativeCRI_+90CRI_90+CRI_<90D_YESDALIGI_INCLUDEDGL_E27Gl_NOT INCLUDEDGT_E27GT_GU10GT_INCLUDEDK_3000KK_3000K-3999KLD_ADJUSTABLELD_DOWNLD_WALLWASHERLM_1300+LM_1401-1699LM_2000+LM_301-600LM_601-900LM_900+MAT_ALUMINIUMMAT_GLASSMAT_METALMAT_STEELmix-matchMOQMOQ_26-49MOQ_NO MOQnewNoStickerPOARP_ALFIERP_BARCORP_BEAMCEILINGRP_CAMILLARP_CEILINGADJRP_CEILINGDECORP_EUROOLERP_ISLARP_LEOADJRP_LUNARCEILINGRP_ORBCEILINGRP_PELECEILINGRP_SOHOCEILINGRP_VILIRS_Ceiling_ALLRS_Ceiling_DecoRS_Ceiling_DecorativeRS_Ceiling_SurfaceRS_EUROPEAN_ALLRS_EUROPEAN_OLERS_Indoor_AdjustableRS_Indoor_ALLRS_Indoor_IndirectRS_Indoor_LED WallRS_Indoor_LED_WallRS_Indoor_LED_Wall_WallRS_Indoor_Wall_SconceRS_Indoor_WallwasherRS_Space_BathroomRS_Space_BedroomRS_Space_DiningRS_Space_HallwayRS_Space_KidsRS_Space_KitchenRS_Space_LivingRS_Space_VoidRS_Surface_Mounted_DownlightSTY_COASTALSTY_INDUSTRIALSTY_MINIMALISTICSTY_MODERNSTY_NATURALSTY_RETROSTY_TRADITIONALsustainableTYP_ADJUSTABLETYP_CEILINGTYP_INDOOR WALLTYP_WALLTYP_WALLWASHER

MAT_ALUMINIUMMAT_TIMBERMAT_STEELMAT_GLASSMAT_FABRICMAT_CONCRETEMAT_WOODMAT_ACOUSTICMAT_PLASTERMAT_CUSTOM

SIZE

SIZE_SS

SIZE_S

12V_YESAB_NOAB_YESACCORD BKBA_31-45Category>All Decorative>CeilingCategory>All Decorative>Indoor WallCategory>Ceiling Lighting>Decorative Ceiling LightsCategory>Ceiling Lighting>Surface Mounted DownlightCategory>Commercial Ceiling>Oyster LightsCategory>Commercial Ceiling>Surface Mounted DownlightCategory>Commercial European>OleCategory>Commercial Indoor Wall>Adjustable LightCategory>Commercial Indoor Wall>Wall WasherCategory>Commercial Spaces>Aged CareCategory>Commercial Spaces>Co WorkingCategory>Commercial Spaces>EducationCategory>Commercial Spaces>Function SpacesCategory>Commercial Spaces>HospitalityCategory>Commercial Spaces>HotelsCategory>Commercial Spaces>OfficeCategory>Commercial Spaces>Shop Fit OutCategory>European>OleCategory>Indoor Wall Lights>AdjustableCategory>Indoor Wall Lights>LED Wall LightsCategory>Indoor Wall Lights>Wall SconceCategory>Indoor Wall Lights>WallwasherCategory>Residential Space>Bathroom LightingCategory>Residential Space>Bedroom LightingCategory>Residential Space>Dining LightingCategory>Residential Space>Hallway LightingCategory>Residential Space>Kids LightingCategory>Residential Space>Kitchen LightingCategory>Residential Space>Living Room LightingCategory>Residential Space>Void LightingCOLL_CEILINGCOLL_INDOORCOLL_INDOORSCOLL_INDOORWALLCOLL_WALLCOLL_WALLLIGHTCOLOUR_BEIGECOLOUR_BLACKCOLOUR_BRASSCOLOUR_CLEARCOLOUR_GOLDCOLOUR_GREENCOLOUR_SMOKECOLOUR_WHITECom_Ceiling_AllCom_Ceiling_MountCom_Ceiling_OysterCom_Ceiling_Oyster_LightsCom_Deco_AllCom_Deco_CeilingCom_Deco_IndoorCom_EUROPEAN_ALLCom_EUROPEAN_OLECom_Indoor_ALLCom_Indoor_WallwasherCom_Indoor_WasherCom_Space_AgedCom_Space_CoworkingCom_Space_EducationCom_Space_FunctionCom_Space_HospitalityCom_Space_HotelsCom_Space_OfficeCom_Space_ShopCom_Surface_Mounted_DownlightCOMMERCIALCommercial_DecorativeCRI_+90CRI_90+CRI_<90D_YESDALIGI_INCLUDEDGL_E27Gl_NOT INCLUDEDGT_E27GT_GU10GT_INCLUDEDK_3000KK_3000K-3999KLD_ADJUSTABLELD_DOWNLD_WALLWASHERLM_1300+LM_1401-1699LM_2000+LM_301-600LM_601-900LM_900+MAT_ALUMINIUMMAT_GLASSMAT_METALMAT_STEELmix-matchMOQMOQ_26-49MOQ_NO MOQnewNoStickerPOARP_ALFIERP_BARCORP_BEAMCEILINGRP_CAMILLARP_CEILINGADJRP_CEILINGDECORP_EUROOLERP_ISLARP_LEOADJRP_LUNARCEILINGRP_ORBCEILINGRP_PELECEILINGRP_SOHOCEILINGRP_VILIRS_Ceiling_ALLRS_Ceiling_DecoRS_Ceiling_DecorativeRS_Ceiling_SurfaceRS_EUROPEAN_ALLRS_EUROPEAN_OLERS_Indoor_AdjustableRS_Indoor_ALLRS_Indoor_IndirectRS_Indoor_LED WallRS_Indoor_LED_WallRS_Indoor_LED_Wall_WallRS_Indoor_Wall_SconceRS_Indoor_WallwasherRS_Space_BathroomRS_Space_BedroomRS_Space_DiningRS_Space_HallwayRS_Space_KidsRS_Space_KitchenRS_Space_LivingRS_Space_VoidRS_Surface_Mounted_DownlightSTY_COASTALSTY_INDUSTRIALSTY_MINIMALISTICSTY_MODERNSTY_NATURALSTY_RETROSTY_TRADITIONALsustainableTYP_ADJUSTABLETYP_CEILINGTYP_INDOOR WALLTYP_WALLTYP_WALLWASHER

SIZE_SSIZE_MSIZE_LSIZE_XLSIZE_LINEARSIZE_CUSTOM

SIZE_MM

SIZE_M

12V_YESAB_NOAB_YESACCORD BKBA_31-45Category>All Decorative>CeilingCategory>All Decorative>Indoor WallCategory>Ceiling Lighting>Decorative Ceiling LightsCategory>Ceiling Lighting>Surface Mounted DownlightCategory>Commercial Ceiling>Oyster LightsCategory>Commercial Ceiling>Surface Mounted DownlightCategory>Commercial European>OleCategory>Commercial Indoor Wall>Adjustable LightCategory>Commercial Indoor Wall>Wall WasherCategory>Commercial Spaces>Aged CareCategory>Commercial Spaces>Co WorkingCategory>Commercial Spaces>EducationCategory>Commercial Spaces>Function SpacesCategory>Commercial Spaces>HospitalityCategory>Commercial Spaces>HotelsCategory>Commercial Spaces>OfficeCategory>Commercial Spaces>Shop Fit OutCategory>European>OleCategory>Indoor Wall Lights>AdjustableCategory>Indoor Wall Lights>LED Wall LightsCategory>Indoor Wall Lights>Wall SconceCategory>Indoor Wall Lights>WallwasherCategory>Residential Space>Bathroom LightingCategory>Residential Space>Bedroom LightingCategory>Residential Space>Dining LightingCategory>Residential Space>Hallway LightingCategory>Residential Space>Kids LightingCategory>Residential Space>Kitchen LightingCategory>Residential Space>Living Room LightingCategory>Residential Space>Void LightingCOLL_CEILINGCOLL_INDOORCOLL_INDOORSCOLL_INDOORWALLCOLL_WALLCOLL_WALLLIGHTCOLOUR_BEIGECOLOUR_BLACKCOLOUR_BRASSCOLOUR_CLEARCOLOUR_GOLDCOLOUR_GREENCOLOUR_SMOKECOLOUR_WHITECom_Ceiling_AllCom_Ceiling_MountCom_Ceiling_OysterCom_Ceiling_Oyster_LightsCom_Deco_AllCom_Deco_CeilingCom_Deco_IndoorCom_EUROPEAN_ALLCom_EUROPEAN_OLECom_Indoor_ALLCom_Indoor_WallwasherCom_Indoor_WasherCom_Space_AgedCom_Space_CoworkingCom_Space_EducationCom_Space_FunctionCom_Space_HospitalityCom_Space_HotelsCom_Space_OfficeCom_Space_ShopCom_Surface_Mounted_DownlightCOMMERCIALCommercial_DecorativeCRI_+90CRI_90+CRI_<90D_YESDALIGI_INCLUDEDGL_E27Gl_NOT INCLUDEDGT_E27GT_GU10GT_INCLUDEDK_3000KK_3000K-3999KLD_ADJUSTABLELD_DOWNLD_WALLWASHERLM_1300+LM_1401-1699LM_2000+LM_301-600LM_601-900LM_900+MAT_ALUMINIUMMAT_GLASSMAT_METALMAT_STEELmix-matchMOQMOQ_26-49MOQ_NO MOQnewNoStickerPOARP_ALFIERP_BARCORP_BEAMCEILINGRP_CAMILLARP_CEILINGADJRP_CEILINGDECORP_EUROOLERP_ISLARP_LEOADJRP_LUNARCEILINGRP_ORBCEILINGRP_PELECEILINGRP_SOHOCEILINGRP_VILIRS_Ceiling_ALLRS_Ceiling_DecoRS_Ceiling_DecorativeRS_Ceiling_SurfaceRS_EUROPEAN_ALLRS_EUROPEAN_OLERS_Indoor_AdjustableRS_Indoor_ALLRS_Indoor_IndirectRS_Indoor_LED WallRS_Indoor_LED_WallRS_Indoor_LED_Wall_WallRS_Indoor_Wall_SconceRS_Indoor_WallwasherRS_Space_BathroomRS_Space_BedroomRS_Space_DiningRS_Space_HallwayRS_Space_KidsRS_Space_KitchenRS_Space_LivingRS_Space_VoidRS_Surface_Mounted_DownlightSTY_COASTALSTY_INDUSTRIALSTY_MINIMALISTICSTY_MODERNSTY_NATURALSTY_RETROSTY_TRADITIONALsustainableTYP_ADJUSTABLETYP_CEILINGTYP_INDOOR WALLTYP_WALLTYP_WALLWASHER

SIZE_SSIZE_MSIZE_LSIZE_XLSIZE_LINEARSIZE_CUSTOM

SIZE_LL

SIZE_L

12V_YESAB_NOAB_YESACCORD BKBA_31-45Category>All Decorative>CeilingCategory>All Decorative>Indoor WallCategory>Ceiling Lighting>Decorative Ceiling LightsCategory>Ceiling Lighting>Surface Mounted DownlightCategory>Commercial Ceiling>Oyster LightsCategory>Commercial Ceiling>Surface Mounted DownlightCategory>Commercial European>OleCategory>Commercial Indoor Wall>Adjustable LightCategory>Commercial Indoor Wall>Wall WasherCategory>Commercial Spaces>Aged CareCategory>Commercial Spaces>Co WorkingCategory>Commercial Spaces>EducationCategory>Commercial Spaces>Function SpacesCategory>Commercial Spaces>HospitalityCategory>Commercial Spaces>HotelsCategory>Commercial Spaces>OfficeCategory>Commercial Spaces>Shop Fit OutCategory>European>OleCategory>Indoor Wall Lights>AdjustableCategory>Indoor Wall Lights>LED Wall LightsCategory>Indoor Wall Lights>Wall SconceCategory>Indoor Wall Lights>WallwasherCategory>Residential Space>Bathroom LightingCategory>Residential Space>Bedroom LightingCategory>Residential Space>Dining LightingCategory>Residential Space>Hallway LightingCategory>Residential Space>Kids LightingCategory>Residential Space>Kitchen LightingCategory>Residential Space>Living Room LightingCategory>Residential Space>Void LightingCOLL_CEILINGCOLL_INDOORCOLL_INDOORSCOLL_INDOORWALLCOLL_WALLCOLL_WALLLIGHTCOLOUR_BEIGECOLOUR_BLACKCOLOUR_BRASSCOLOUR_CLEARCOLOUR_GOLDCOLOUR_GREENCOLOUR_SMOKECOLOUR_WHITECom_Ceiling_AllCom_Ceiling_MountCom_Ceiling_OysterCom_Ceiling_Oyster_LightsCom_Deco_AllCom_Deco_CeilingCom_Deco_IndoorCom_EUROPEAN_ALLCom_EUROPEAN_OLECom_Indoor_ALLCom_Indoor_WallwasherCom_Indoor_WasherCom_Space_AgedCom_Space_CoworkingCom_Space_EducationCom_Space_FunctionCom_Space_HospitalityCom_Space_HotelsCom_Space_OfficeCom_Space_ShopCom_Surface_Mounted_DownlightCOMMERCIALCommercial_DecorativeCRI_+90CRI_90+CRI_<90D_YESDALIGI_INCLUDEDGL_E27Gl_NOT INCLUDEDGT_E27GT_GU10GT_INCLUDEDK_3000KK_3000K-3999KLD_ADJUSTABLELD_DOWNLD_WALLWASHERLM_1300+LM_1401-1699LM_2000+LM_301-600LM_601-900LM_900+MAT_ALUMINIUMMAT_GLASSMAT_METALMAT_STEELmix-matchMOQMOQ_26-49MOQ_NO MOQnewNoStickerPOARP_ALFIERP_BARCORP_BEAMCEILINGRP_CAMILLARP_CEILINGADJRP_CEILINGDECORP_EUROOLERP_ISLARP_LEOADJRP_LUNARCEILINGRP_ORBCEILINGRP_PELECEILINGRP_SOHOCEILINGRP_VILIRS_Ceiling_ALLRS_Ceiling_DecoRS_Ceiling_DecorativeRS_Ceiling_SurfaceRS_EUROPEAN_ALLRS_EUROPEAN_OLERS_Indoor_AdjustableRS_Indoor_ALLRS_Indoor_IndirectRS_Indoor_LED WallRS_Indoor_LED_WallRS_Indoor_LED_Wall_WallRS_Indoor_Wall_SconceRS_Indoor_WallwasherRS_Space_BathroomRS_Space_BedroomRS_Space_DiningRS_Space_HallwayRS_Space_KidsRS_Space_KitchenRS_Space_LivingRS_Space_VoidRS_Surface_Mounted_DownlightSTY_COASTALSTY_INDUSTRIALSTY_MINIMALISTICSTY_MODERNSTY_NATURALSTY_RETROSTY_TRADITIONALsustainableTYP_ADJUSTABLETYP_CEILINGTYP_INDOOR WALLTYP_WALLTYP_WALLWASHER

SIZE_SSIZE_MSIZE_LSIZE_XLSIZE_LINEARSIZE_CUSTOM

SIZE_XLXL

SIZE_XL

12V_YESAB_NOAB_YESACCORD BKBA_31-45Category>All Decorative>CeilingCategory>All Decorative>Indoor WallCategory>Ceiling Lighting>Decorative Ceiling LightsCategory>Ceiling Lighting>Surface Mounted DownlightCategory>Commercial Ceiling>Oyster LightsCategory>Commercial Ceiling>Surface Mounted DownlightCategory>Commercial European>OleCategory>Commercial Indoor Wall>Adjustable LightCategory>Commercial Indoor Wall>Wall WasherCategory>Commercial Spaces>Aged CareCategory>Commercial Spaces>Co WorkingCategory>Commercial Spaces>EducationCategory>Commercial Spaces>Function SpacesCategory>Commercial Spaces>HospitalityCategory>Commercial Spaces>HotelsCategory>Commercial Spaces>OfficeCategory>Commercial Spaces>Shop Fit OutCategory>European>OleCategory>Indoor Wall Lights>AdjustableCategory>Indoor Wall Lights>LED Wall LightsCategory>Indoor Wall Lights>Wall SconceCategory>Indoor Wall Lights>WallwasherCategory>Residential Space>Bathroom LightingCategory>Residential Space>Bedroom LightingCategory>Residential Space>Dining LightingCategory>Residential Space>Hallway LightingCategory>Residential Space>Kids LightingCategory>Residential Space>Kitchen LightingCategory>Residential Space>Living Room LightingCategory>Residential Space>Void LightingCOLL_CEILINGCOLL_INDOORCOLL_INDOORSCOLL_INDOORWALLCOLL_WALLCOLL_WALLLIGHTCOLOUR_BEIGECOLOUR_BLACKCOLOUR_BRASSCOLOUR_CLEARCOLOUR_GOLDCOLOUR_GREENCOLOUR_SMOKECOLOUR_WHITECom_Ceiling_AllCom_Ceiling_MountCom_Ceiling_OysterCom_Ceiling_Oyster_LightsCom_Deco_AllCom_Deco_CeilingCom_Deco_IndoorCom_EUROPEAN_ALLCom_EUROPEAN_OLECom_Indoor_ALLCom_Indoor_WallwasherCom_Indoor_WasherCom_Space_AgedCom_Space_CoworkingCom_Space_EducationCom_Space_FunctionCom_Space_HospitalityCom_Space_HotelsCom_Space_OfficeCom_Space_ShopCom_Surface_Mounted_DownlightCOMMERCIALCommercial_DecorativeCRI_+90CRI_90+CRI_<90D_YESDALIGI_INCLUDEDGL_E27Gl_NOT INCLUDEDGT_E27GT_GU10GT_INCLUDEDK_3000KK_3000K-3999KLD_ADJUSTABLELD_DOWNLD_WALLWASHERLM_1300+LM_1401-1699LM_2000+LM_301-600LM_601-900LM_900+MAT_ALUMINIUMMAT_GLASSMAT_METALMAT_STEELmix-matchMOQMOQ_26-49MOQ_NO MOQnewNoStickerPOARP_ALFIERP_BARCORP_BEAMCEILINGRP_CAMILLARP_CEILINGADJRP_CEILINGDECORP_EUROOLERP_ISLARP_LEOADJRP_LUNARCEILINGRP_ORBCEILINGRP_PELECEILINGRP_SOHOCEILINGRP_VILIRS_Ceiling_ALLRS_Ceiling_DecoRS_Ceiling_DecorativeRS_Ceiling_SurfaceRS_EUROPEAN_ALLRS_EUROPEAN_OLERS_Indoor_AdjustableRS_Indoor_ALLRS_Indoor_IndirectRS_Indoor_LED WallRS_Indoor_LED_WallRS_Indoor_LED_Wall_WallRS_Indoor_Wall_SconceRS_Indoor_WallwasherRS_Space_BathroomRS_Space_BedroomRS_Space_DiningRS_Space_HallwayRS_Space_KidsRS_Space_KitchenRS_Space_LivingRS_Space_VoidRS_Surface_Mounted_DownlightSTY_COASTALSTY_INDUSTRIALSTY_MINIMALISTICSTY_MODERNSTY_NATURALSTY_RETROSTY_TRADITIONALsustainableTYP_ADJUSTABLETYP_CEILINGTYP_INDOOR WALLTYP_WALLTYP_WALLWASHER

SIZE_SSIZE_MSIZE_LSIZE_XLSIZE_LINEARSIZE_CUSTOM

SIZE_LINEARLINEAR

SIZE_LINEAR

12V_YESAB_NOAB_YESACCORD BKBA_31-45Category>All Decorative>CeilingCategory>All Decorative>Indoor WallCategory>Ceiling Lighting>Decorative Ceiling LightsCategory>Ceiling Lighting>Surface Mounted DownlightCategory>Commercial Ceiling>Oyster LightsCategory>Commercial Ceiling>Surface Mounted DownlightCategory>Commercial European>OleCategory>Commercial Indoor Wall>Adjustable LightCategory>Commercial Indoor Wall>Wall WasherCategory>Commercial Spaces>Aged CareCategory>Commercial Spaces>Co WorkingCategory>Commercial Spaces>EducationCategory>Commercial Spaces>Function SpacesCategory>Commercial Spaces>HospitalityCategory>Commercial Spaces>HotelsCategory>Commercial Spaces>OfficeCategory>Commercial Spaces>Shop Fit OutCategory>European>OleCategory>Indoor Wall Lights>AdjustableCategory>Indoor Wall Lights>LED Wall LightsCategory>Indoor Wall Lights>Wall SconceCategory>Indoor Wall Lights>WallwasherCategory>Residential Space>Bathroom LightingCategory>Residential Space>Bedroom LightingCategory>Residential Space>Dining LightingCategory>Residential Space>Hallway LightingCategory>Residential Space>Kids LightingCategory>Residential Space>Kitchen LightingCategory>Residential Space>Living Room LightingCategory>Residential Space>Void LightingCOLL_CEILINGCOLL_INDOORCOLL_INDOORSCOLL_INDOORWALLCOLL_WALLCOLL_WALLLIGHTCOLOUR_BEIGECOLOUR_BLACKCOLOUR_BRASSCOLOUR_CLEARCOLOUR_GOLDCOLOUR_GREENCOLOUR_SMOKECOLOUR_WHITECom_Ceiling_AllCom_Ceiling_MountCom_Ceiling_OysterCom_Ceiling_Oyster_LightsCom_Deco_AllCom_Deco_CeilingCom_Deco_IndoorCom_EUROPEAN_ALLCom_EUROPEAN_OLECom_Indoor_ALLCom_Indoor_WallwasherCom_Indoor_WasherCom_Space_AgedCom_Space_CoworkingCom_Space_EducationCom_Space_FunctionCom_Space_HospitalityCom_Space_HotelsCom_Space_OfficeCom_Space_ShopCom_Surface_Mounted_DownlightCOMMERCIALCommercial_DecorativeCRI_+90CRI_90+CRI_<90D_YESDALIGI_INCLUDEDGL_E27Gl_NOT INCLUDEDGT_E27GT_GU10GT_INCLUDEDK_3000KK_3000K-3999KLD_ADJUSTABLELD_DOWNLD_WALLWASHERLM_1300+LM_1401-1699LM_2000+LM_301-600LM_601-900LM_900+MAT_ALUMINIUMMAT_GLASSMAT_METALMAT_STEELmix-matchMOQMOQ_26-49MOQ_NO MOQnewNoStickerPOARP_ALFIERP_BARCORP_BEAMCEILINGRP_CAMILLARP_CEILINGADJRP_CEILINGDECORP_EUROOLERP_ISLARP_LEOADJRP_LUNARCEILINGRP_ORBCEILINGRP_PELECEILINGRP_SOHOCEILINGRP_VILIRS_Ceiling_ALLRS_Ceiling_DecoRS_Ceiling_DecorativeRS_Ceiling_SurfaceRS_EUROPEAN_ALLRS_EUROPEAN_OLERS_Indoor_AdjustableRS_Indoor_ALLRS_Indoor_IndirectRS_Indoor_LED WallRS_Indoor_LED_WallRS_Indoor_LED_Wall_WallRS_Indoor_Wall_SconceRS_Indoor_WallwasherRS_Space_BathroomRS_Space_BedroomRS_Space_DiningRS_Space_HallwayRS_Space_KidsRS_Space_KitchenRS_Space_LivingRS_Space_VoidRS_Surface_Mounted_DownlightSTY_COASTALSTY_INDUSTRIALSTY_MINIMALISTICSTY_MODERNSTY_NATURALSTY_RETROSTY_TRADITIONALsustainableTYP_ADJUSTABLETYP_CEILINGTYP_INDOOR WALLTYP_WALLTYP_WALLWASHER

SIZE_SSIZE_MSIZE_LSIZE_XLSIZE_LINEARSIZE_CUSTOM

SIZE_CUSTOMCUSTOM

SIZE_CUSTOM

12V_YESAB_NOAB_YESACCORD BKBA_31-45Category>All Decorative>CeilingCategory>All Decorative>Indoor WallCategory>Ceiling Lighting>Decorative Ceiling LightsCategory>Ceiling Lighting>Surface Mounted DownlightCategory>Commercial Ceiling>Oyster LightsCategory>Commercial Ceiling>Surface Mounted DownlightCategory>Commercial European>OleCategory>Commercial Indoor Wall>Adjustable LightCategory>Commercial Indoor Wall>Wall WasherCategory>Commercial Spaces>Aged CareCategory>Commercial Spaces>Co WorkingCategory>Commercial Spaces>EducationCategory>Commercial Spaces>Function SpacesCategory>Commercial Spaces>HospitalityCategory>Commercial Spaces>HotelsCategory>Commercial Spaces>OfficeCategory>Commercial Spaces>Shop Fit OutCategory>European>OleCategory>Indoor Wall Lights>AdjustableCategory>Indoor Wall Lights>LED Wall LightsCategory>Indoor Wall Lights>Wall SconceCategory>Indoor Wall Lights>WallwasherCategory>Residential Space>Bathroom LightingCategory>Residential Space>Bedroom LightingCategory>Residential Space>Dining LightingCategory>Residential Space>Hallway LightingCategory>Residential Space>Kids LightingCategory>Residential Space>Kitchen LightingCategory>Residential Space>Living Room LightingCategory>Residential Space>Void LightingCOLL_CEILINGCOLL_INDOORCOLL_INDOORSCOLL_INDOORWALLCOLL_WALLCOLL_WALLLIGHTCOLOUR_BEIGECOLOUR_BLACKCOLOUR_BRASSCOLOUR_CLEARCOLOUR_GOLDCOLOUR_GREENCOLOUR_SMOKECOLOUR_WHITECom_Ceiling_AllCom_Ceiling_MountCom_Ceiling_OysterCom_Ceiling_Oyster_LightsCom_Deco_AllCom_Deco_CeilingCom_Deco_IndoorCom_EUROPEAN_ALLCom_EUROPEAN_OLECom_Indoor_ALLCom_Indoor_WallwasherCom_Indoor_WasherCom_Space_AgedCom_Space_CoworkingCom_Space_EducationCom_Space_FunctionCom_Space_HospitalityCom_Space_HotelsCom_Space_OfficeCom_Space_ShopCom_Surface_Mounted_DownlightCOMMERCIALCommercial_DecorativeCRI_+90CRI_90+CRI_<90D_YESDALIGI_INCLUDEDGL_E27Gl_NOT INCLUDEDGT_E27GT_GU10GT_INCLUDEDK_3000KK_3000K-3999KLD_ADJUSTABLELD_DOWNLD_WALLWASHERLM_1300+LM_1401-1699LM_2000+LM_301-600LM_601-900LM_900+MAT_ALUMINIUMMAT_GLASSMAT_METALMAT_STEELmix-matchMOQMOQ_26-49MOQ_NO MOQnewNoStickerPOARP_ALFIERP_BARCORP_BEAMCEILINGRP_CAMILLARP_CEILINGADJRP_CEILINGDECORP_EUROOLERP_ISLARP_LEOADJRP_LUNARCEILINGRP_ORBCEILINGRP_PELECEILINGRP_SOHOCEILINGRP_VILIRS_Ceiling_ALLRS_Ceiling_DecoRS_Ceiling_DecorativeRS_Ceiling_SurfaceRS_EUROPEAN_ALLRS_EUROPEAN_OLERS_Indoor_AdjustableRS_Indoor_ALLRS_Indoor_IndirectRS_Indoor_LED WallRS_Indoor_LED_WallRS_Indoor_LED_Wall_WallRS_Indoor_Wall_SconceRS_Indoor_WallwasherRS_Space_BathroomRS_Space_BedroomRS_Space_DiningRS_Space_HallwayRS_Space_KidsRS_Space_KitchenRS_Space_LivingRS_Space_VoidRS_Surface_Mounted_DownlightSTY_COASTALSTY_INDUSTRIALSTY_MINIMALISTICSTY_MODERNSTY_NATURALSTY_RETROSTY_TRADITIONALsustainableTYP_ADJUSTABLETYP_CEILINGTYP_INDOOR WALLTYP_WALLTYP_WALLWASHER

SIZE_SSIZE_MSIZE_LSIZE_XLSIZE_LINEARSIZE_CUSTOM

GLOBE

5

GI_NOT INCLUDEDGINOT INCLUDED

GI_NOT INCLUDED

12V_YESAB_NOAB_YESACCORD BKBA_31-45Category>All Decorative>CeilingCategory>All Decorative>Indoor WallCategory>Ceiling Lighting>Decorative Ceiling LightsCategory>Ceiling Lighting>Surface Mounted DownlightCategory>Commercial Ceiling>Oyster LightsCategory>Commercial Ceiling>Surface Mounted DownlightCategory>Commercial European>OleCategory>Commercial Indoor Wall>Adjustable LightCategory>Commercial Indoor Wall>Wall WasherCategory>Commercial Spaces>Aged CareCategory>Commercial Spaces>Co WorkingCategory>Commercial Spaces>EducationCategory>Commercial Spaces>Function SpacesCategory>Commercial Spaces>HospitalityCategory>Commercial Spaces>HotelsCategory>Commercial Spaces>OfficeCategory>Commercial Spaces>Shop Fit OutCategory>European>OleCategory>Indoor Wall Lights>AdjustableCategory>Indoor Wall Lights>LED Wall LightsCategory>Indoor Wall Lights>Wall SconceCategory>Indoor Wall Lights>WallwasherCategory>Residential Space>Bathroom LightingCategory>Residential Space>Bedroom LightingCategory>Residential Space>Dining LightingCategory>Residential Space>Hallway LightingCategory>Residential Space>Kids LightingCategory>Residential Space>Kitchen LightingCategory>Residential Space>Living Room LightingCategory>Residential Space>Void LightingCOLL_CEILINGCOLL_INDOORCOLL_INDOORSCOLL_INDOORWALLCOLL_WALLCOLL_WALLLIGHTCOLOUR_BEIGECOLOUR_BLACKCOLOUR_BRASSCOLOUR_CLEARCOLOUR_GOLDCOLOUR_GREENCOLOUR_SMOKECOLOUR_WHITECom_Ceiling_AllCom_Ceiling_MountCom_Ceiling_OysterCom_Ceiling_Oyster_LightsCom_Deco_AllCom_Deco_CeilingCom_Deco_IndoorCom_EUROPEAN_ALLCom_EUROPEAN_OLECom_Indoor_ALLCom_Indoor_WallwasherCom_Indoor_WasherCom_Space_AgedCom_Space_CoworkingCom_Space_EducationCom_Space_FunctionCom_Space_HospitalityCom_Space_HotelsCom_Space_OfficeCom_Space_ShopCom_Surface_Mounted_DownlightCOMMERCIALCommercial_DecorativeCRI_+90CRI_90+CRI_<90D_YESDALIGI_INCLUDEDGL_E27Gl_NOT INCLUDEDGT_E27GT_GU10GT_INCLUDEDK_3000KK_3000K-3999KLD_ADJUSTABLELD_DOWNLD_WALLWASHERLM_1300+LM_1401-1699LM_2000+LM_301-600LM_601-900LM_900+MAT_ALUMINIUMMAT_GLASSMAT_METALMAT_STEELmix-matchMOQMOQ_26-49MOQ_NO MOQnewNoStickerPOARP_ALFIERP_BARCORP_BEAMCEILINGRP_CAMILLARP_CEILINGADJRP_CEILINGDECORP_EUROOLERP_ISLARP_LEOADJRP_LUNARCEILINGRP_ORBCEILINGRP_PELECEILINGRP_SOHOCEILINGRP_VILIRS_Ceiling_ALLRS_Ceiling_DecoRS_Ceiling_DecorativeRS_Ceiling_SurfaceRS_EUROPEAN_ALLRS_EUROPEAN_OLERS_Indoor_AdjustableRS_Indoor_ALLRS_Indoor_IndirectRS_Indoor_LED WallRS_Indoor_LED_WallRS_Indoor_LED_Wall_WallRS_Indoor_Wall_SconceRS_Indoor_WallwasherRS_Space_BathroomRS_Space_BedroomRS_Space_DiningRS_Space_HallwayRS_Space_KidsRS_Space_KitchenRS_Space_LivingRS_Space_VoidRS_Surface_Mounted_DownlightSTY_COASTALSTY_INDUSTRIALSTY_MINIMALISTICSTY_MODERNSTY_NATURALSTY_RETROSTY_TRADITIONALsustainableTYP_ADJUSTABLETYP_CEILINGTYP_INDOOR WALLTYP_WALLTYP_WALLWASHER

GI_INCLUDEDGI_NOT INCLUDED

EXPOSED GLOBE

EG_NOEGNO

EG_NO

12V_YESAB_NOAB_YESACCORD BKBA_31-45Category>All Decorative>CeilingCategory>All Decorative>Indoor WallCategory>Ceiling Lighting>Decorative Ceiling LightsCategory>Ceiling Lighting>Surface Mounted DownlightCategory>Commercial Ceiling>Oyster LightsCategory>Commercial Ceiling>Surface Mounted DownlightCategory>Commercial European>OleCategory>Commercial Indoor Wall>Adjustable LightCategory>Commercial Indoor Wall>Wall WasherCategory>Commercial Spaces>Aged CareCategory>Commercial Spaces>Co WorkingCategory>Commercial Spaces>EducationCategory>Commercial Spaces>Function SpacesCategory>Commercial Spaces>HospitalityCategory>Commercial Spaces>HotelsCategory>Commercial Spaces>OfficeCategory>Commercial Spaces>Shop Fit OutCategory>European>OleCategory>Indoor Wall Lights>AdjustableCategory>Indoor Wall Lights>LED Wall LightsCategory>Indoor Wall Lights>Wall SconceCategory>Indoor Wall Lights>WallwasherCategory>Residential Space>Bathroom LightingCategory>Residential Space>Bedroom LightingCategory>Residential Space>Dining LightingCategory>Residential Space>Hallway LightingCategory>Residential Space>Kids LightingCategory>Residential Space>Kitchen LightingCategory>Residential Space>Living Room LightingCategory>Residential Space>Void LightingCOLL_CEILINGCOLL_INDOORCOLL_INDOORSCOLL_INDOORWALLCOLL_WALLCOLL_WALLLIGHTCOLOUR_BEIGECOLOUR_BLACKCOLOUR_BRASSCOLOUR_CLEARCOLOUR_GOLDCOLOUR_GREENCOLOUR_SMOKECOLOUR_WHITECom_Ceiling_AllCom_Ceiling_MountCom_Ceiling_OysterCom_Ceiling_Oyster_LightsCom_Deco_AllCom_Deco_CeilingCom_Deco_IndoorCom_EUROPEAN_ALLCom_EUROPEAN_OLECom_Indoor_ALLCom_Indoor_WallwasherCom_Indoor_WasherCom_Space_AgedCom_Space_CoworkingCom_Space_EducationCom_Space_FunctionCom_Space_HospitalityCom_Space_HotelsCom_Space_OfficeCom_Space_ShopCom_Surface_Mounted_DownlightCOMMERCIALCommercial_DecorativeCRI_+90CRI_90+CRI_<90D_YESDALIGI_INCLUDEDGL_E27Gl_NOT INCLUDEDGT_E27GT_GU10GT_INCLUDEDK_3000KK_3000K-3999KLD_ADJUSTABLELD_DOWNLD_WALLWASHERLM_1300+LM_1401-1699LM_2000+LM_301-600LM_601-900LM_900+MAT_ALUMINIUMMAT_GLASSMAT_METALMAT_STEELmix-matchMOQMOQ_26-49MOQ_NO MOQnewNoStickerPOARP_ALFIERP_BARCORP_BEAMCEILINGRP_CAMILLARP_CEILINGADJRP_CEILINGDECORP_EUROOLERP_ISLARP_LEOADJRP_LUNARCEILINGRP_ORBCEILINGRP_PELECEILINGRP_SOHOCEILINGRP_VILIRS_Ceiling_ALLRS_Ceiling_DecoRS_Ceiling_DecorativeRS_Ceiling_SurfaceRS_EUROPEAN_ALLRS_EUROPEAN_OLERS_Indoor_AdjustableRS_Indoor_ALLRS_Indoor_IndirectRS_Indoor_LED WallRS_Indoor_LED_WallRS_Indoor_LED_Wall_WallRS_Indoor_Wall_SconceRS_Indoor_WallwasherRS_Space_BathroomRS_Space_BedroomRS_Space_DiningRS_Space_HallwayRS_Space_KidsRS_Space_KitchenRS_Space_LivingRS_Space_VoidRS_Surface_Mounted_DownlightSTY_COASTALSTY_INDUSTRIALSTY_MINIMALISTICSTY_MODERNSTY_NATURALSTY_RETROSTY_TRADITIONALsustainableTYP_ADJUSTABLETYP_CEILINGTYP_INDOOR WALLTYP_WALLTYP_WALLWASHER

EG_NOEG_YES

EG_YESEGYES

EG_YES

12V_YESAB_NOAB_YESACCORD BKBA_31-45Category>All Decorative>CeilingCategory>All Decorative>Indoor WallCategory>Ceiling Lighting>Decorative Ceiling LightsCategory>Ceiling Lighting>Surface Mounted DownlightCategory>Commercial Ceiling>Oyster LightsCategory>Commercial Ceiling>Surface Mounted DownlightCategory>Commercial European>OleCategory>Commercial Indoor Wall>Adjustable LightCategory>Commercial Indoor Wall>Wall WasherCategory>Commercial Spaces>Aged CareCategory>Commercial Spaces>Co WorkingCategory>Commercial Spaces>EducationCategory>Commercial Spaces>Function SpacesCategory>Commercial Spaces>HospitalityCategory>Commercial Spaces>HotelsCategory>Commercial Spaces>OfficeCategory>Commercial Spaces>Shop Fit OutCategory>European>OleCategory>Indoor Wall Lights>AdjustableCategory>Indoor Wall Lights>LED Wall LightsCategory>Indoor Wall Lights>Wall SconceCategory>Indoor Wall Lights>WallwasherCategory>Residential Space>Bathroom LightingCategory>Residential Space>Bedroom LightingCategory>Residential Space>Dining LightingCategory>Residential Space>Hallway LightingCategory>Residential Space>Kids LightingCategory>Residential Space>Kitchen LightingCategory>Residential Space>Living Room LightingCategory>Residential Space>Void LightingCOLL_CEILINGCOLL_INDOORCOLL_INDOORSCOLL_INDOORWALLCOLL_WALLCOLL_WALLLIGHTCOLOUR_BEIGECOLOUR_BLACKCOLOUR_BRASSCOLOUR_CLEARCOLOUR_GOLDCOLOUR_GREENCOLOUR_SMOKECOLOUR_WHITECom_Ceiling_AllCom_Ceiling_MountCom_Ceiling_OysterCom_Ceiling_Oyster_LightsCom_Deco_AllCom_Deco_CeilingCom_Deco_IndoorCom_EUROPEAN_ALLCom_EUROPEAN_OLECom_Indoor_ALLCom_Indoor_WallwasherCom_Indoor_WasherCom_Space_AgedCom_Space_CoworkingCom_Space_EducationCom_Space_FunctionCom_Space_HospitalityCom_Space_HotelsCom_Space_OfficeCom_Space_ShopCom_Surface_Mounted_DownlightCOMMERCIALCommercial_DecorativeCRI_+90CRI_90+CRI_<90D_YESDALIGI_INCLUDEDGL_E27Gl_NOT INCLUDEDGT_E27GT_GU10GT_INCLUDEDK_3000KK_3000K-3999KLD_ADJUSTABLELD_DOWNLD_WALLWASHERLM_1300+LM_1401-1699LM_2000+LM_301-600LM_601-900LM_900+MAT_ALUMINIUMMAT_GLASSMAT_METALMAT_STEELmix-matchMOQMOQ_26-49MOQ_NO MOQnewNoStickerPOARP_ALFIERP_BARCORP_BEAMCEILINGRP_CAMILLARP_CEILINGADJRP_CEILINGDECORP_EUROOLERP_ISLARP_LEOADJRP_LUNARCEILINGRP_ORBCEILINGRP_PELECEILINGRP_SOHOCEILINGRP_VILIRS_Ceiling_ALLRS_Ceiling_DecoRS_Ceiling_DecorativeRS_Ceiling_SurfaceRS_EUROPEAN_ALLRS_EUROPEAN_OLERS_Indoor_AdjustableRS_Indoor_ALLRS_Indoor_IndirectRS_Indoor_LED WallRS_Indoor_LED_WallRS_Indoor_LED_Wall_WallRS_Indoor_Wall_SconceRS_Indoor_WallwasherRS_Space_BathroomRS_Space_BedroomRS_Space_DiningRS_Space_HallwayRS_Space_KidsRS_Space_KitchenRS_Space_LivingRS_Space_VoidRS_Surface_Mounted_DownlightSTY_COASTALSTY_INDUSTRIALSTY_MINIMALISTICSTY_MODERNSTY_NATURALSTY_RETROSTY_TRADITIONALsustainableTYP_ADJUSTABLETYP_CEILINGTYP_INDOOR WALLTYP_WALLTYP_WALLWASHER

EG_NOEG_YES

Built-in-switch

BIS_YESBISYES

BIS_YES

12V_YESAB_NOAB_YESACCORD BKBA_31-45Category>All Decorative>CeilingCategory>All Decorative>Indoor WallCategory>Ceiling Lighting>Decorative Ceiling LightsCategory>Ceiling Lighting>Surface Mounted DownlightCategory>Commercial Ceiling>Oyster LightsCategory>Commercial Ceiling>Surface Mounted DownlightCategory>Commercial European>OleCategory>Commercial Indoor Wall>Adjustable LightCategory>Commercial Indoor Wall>Wall WasherCategory>Commercial Spaces>Aged CareCategory>Commercial Spaces>Co WorkingCategory>Commercial Spaces>EducationCategory>Commercial Spaces>Function SpacesCategory>Commercial Spaces>HospitalityCategory>Commercial Spaces>HotelsCategory>Commercial Spaces>OfficeCategory>Commercial Spaces>Shop Fit OutCategory>European>OleCategory>Indoor Wall Lights>AdjustableCategory>Indoor Wall Lights>LED Wall LightsCategory>Indoor Wall Lights>Wall SconceCategory>Indoor Wall Lights>WallwasherCategory>Residential Space>Bathroom LightingCategory>Residential Space>Bedroom LightingCategory>Residential Space>Dining LightingCategory>Residential Space>Hallway LightingCategory>Residential Space>Kids LightingCategory>Residential Space>Kitchen LightingCategory>Residential Space>Living Room LightingCategory>Residential Space>Void LightingCOLL_CEILINGCOLL_INDOORCOLL_INDOORSCOLL_INDOORWALLCOLL_WALLCOLL_WALLLIGHTCOLOUR_BEIGECOLOUR_BLACKCOLOUR_BRASSCOLOUR_CLEARCOLOUR_GOLDCOLOUR_GREENCOLOUR_SMOKECOLOUR_WHITECom_Ceiling_AllCom_Ceiling_MountCom_Ceiling_OysterCom_Ceiling_Oyster_LightsCom_Deco_AllCom_Deco_CeilingCom_Deco_IndoorCom_EUROPEAN_ALLCom_EUROPEAN_OLECom_Indoor_ALLCom_Indoor_WallwasherCom_Indoor_WasherCom_Space_AgedCom_Space_CoworkingCom_Space_EducationCom_Space_FunctionCom_Space_HospitalityCom_Space_HotelsCom_Space_OfficeCom_Space_ShopCom_Surface_Mounted_DownlightCOMMERCIALCommercial_DecorativeCRI_+90CRI_90+CRI_<90D_YESDALIGI_INCLUDEDGL_E27Gl_NOT INCLUDEDGT_E27GT_GU10GT_INCLUDEDK_3000KK_3000K-3999KLD_ADJUSTABLELD_DOWNLD_WALLWASHERLM_1300+LM_1401-1699LM_2000+LM_301-600LM_601-900LM_900+MAT_ALUMINIUMMAT_GLASSMAT_METALMAT_STEELmix-matchMOQMOQ_26-49MOQ_NO MOQnewNoStickerPOARP_ALFIERP_BARCORP_BEAMCEILINGRP_CAMILLARP_CEILINGADJRP_CEILINGDECORP_EUROOLERP_ISLARP_LEOADJRP_LUNARCEILINGRP_ORBCEILINGRP_PELECEILINGRP_SOHOCEILINGRP_VILIRS_Ceiling_ALLRS_Ceiling_DecoRS_Ceiling_DecorativeRS_Ceiling_SurfaceRS_EUROPEAN_ALLRS_EUROPEAN_OLERS_Indoor_AdjustableRS_Indoor_ALLRS_Indoor_IndirectRS_Indoor_LED WallRS_Indoor_LED_WallRS_Indoor_LED_Wall_WallRS_Indoor_Wall_SconceRS_Indoor_WallwasherRS_Space_BathroomRS_Space_BedroomRS_Space_DiningRS_Space_HallwayRS_Space_KidsRS_Space_KitchenRS_Space_LivingRS_Space_VoidRS_Surface_Mounted_DownlightSTY_COASTALSTY_INDUSTRIALSTY_MINIMALISTICSTY_MODERNSTY_NATURALSTY_RETROSTY_TRADITIONALsustainableTYP_ADJUSTABLETYP_CEILINGTYP_INDOOR WALLTYP_WALLTYP_WALLWASHER

BIS_YESBIS_NO

BIS_NOBISNO

BIS_NO

12V_YESAB_NOAB_YESACCORD BKBA_31-45Category>All Decorative>CeilingCategory>All Decorative>Indoor WallCategory>Ceiling Lighting>Decorative Ceiling LightsCategory>Ceiling Lighting>Surface Mounted DownlightCategory>Commercial Ceiling>Oyster LightsCategory>Commercial Ceiling>Surface Mounted DownlightCategory>Commercial European>OleCategory>Commercial Indoor Wall>Adjustable LightCategory>Commercial Indoor Wall>Wall WasherCategory>Commercial Spaces>Aged CareCategory>Commercial Spaces>Co WorkingCategory>Commercial Spaces>EducationCategory>Commercial Spaces>Function SpacesCategory>Commercial Spaces>HospitalityCategory>Commercial Spaces>HotelsCategory>Commercial Spaces>OfficeCategory>Commercial Spaces>Shop Fit OutCategory>European>OleCategory>Indoor Wall Lights>AdjustableCategory>Indoor Wall Lights>LED Wall LightsCategory>Indoor Wall Lights>Wall SconceCategory>Indoor Wall Lights>WallwasherCategory>Residential Space>Bathroom LightingCategory>Residential Space>Bedroom LightingCategory>Residential Space>Dining LightingCategory>Residential Space>Hallway LightingCategory>Residential Space>Kids LightingCategory>Residential Space>Kitchen LightingCategory>Residential Space>Living Room LightingCategory>Residential Space>Void LightingCOLL_CEILINGCOLL_INDOORCOLL_INDOORSCOLL_INDOORWALLCOLL_WALLCOLL_WALLLIGHTCOLOUR_BEIGECOLOUR_BLACKCOLOUR_BRASSCOLOUR_CLEARCOLOUR_GOLDCOLOUR_GREENCOLOUR_SMOKECOLOUR_WHITECom_Ceiling_AllCom_Ceiling_MountCom_Ceiling_OysterCom_Ceiling_Oyster_LightsCom_Deco_AllCom_Deco_CeilingCom_Deco_IndoorCom_EUROPEAN_ALLCom_EUROPEAN_OLECom_Indoor_ALLCom_Indoor_WallwasherCom_Indoor_WasherCom_Space_AgedCom_Space_CoworkingCom_Space_EducationCom_Space_FunctionCom_Space_HospitalityCom_Space_HotelsCom_Space_OfficeCom_Space_ShopCom_Surface_Mounted_DownlightCOMMERCIALCommercial_DecorativeCRI_+90CRI_90+CRI_<90D_YESDALIGI_INCLUDEDGL_E27Gl_NOT INCLUDEDGT_E27GT_GU10GT_INCLUDEDK_3000KK_3000K-3999KLD_ADJUSTABLELD_DOWNLD_WALLWASHERLM_1300+LM_1401-1699LM_2000+LM_301-600LM_601-900LM_900+MAT_ALUMINIUMMAT_GLASSMAT_METALMAT_STEELmix-matchMOQMOQ_26-49MOQ_NO MOQnewNoStickerPOARP_ALFIERP_BARCORP_BEAMCEILINGRP_CAMILLARP_CEILINGADJRP_CEILINGDECORP_EUROOLERP_ISLARP_LEOADJRP_LUNARCEILINGRP_ORBCEILINGRP_PELECEILINGRP_SOHOCEILINGRP_VILIRS_Ceiling_ALLRS_Ceiling_DecoRS_Ceiling_DecorativeRS_Ceiling_SurfaceRS_EUROPEAN_ALLRS_EUROPEAN_OLERS_Indoor_AdjustableRS_Indoor_ALLRS_Indoor_IndirectRS_Indoor_LED WallRS_Indoor_LED_WallRS_Indoor_LED_Wall_WallRS_Indoor_Wall_SconceRS_Indoor_WallwasherRS_Space_BathroomRS_Space_BedroomRS_Space_DiningRS_Space_HallwayRS_Space_KidsRS_Space_KitchenRS_Space_LivingRS_Space_VoidRS_Surface_Mounted_DownlightSTY_COASTALSTY_INDUSTRIALSTY_MINIMALISTICSTY_MODERNSTY_NATURALSTY_RETROSTY_TRADITIONALsustainableTYP_ADJUSTABLETYP_CEILINGTYP_INDOOR WALLTYP_WALLTYP_WALLWASHER

BIS_YESBIS_NO

LIGHT DIRECTION

LD_OUTLDOUT

LD_OUT

12V_YESAB_NOAB_YESACCORD BKBA_31-45Category>All Decorative>CeilingCategory>All Decorative>Indoor WallCategory>Ceiling Lighting>Decorative Ceiling LightsCategory>Ceiling Lighting>Surface Mounted DownlightCategory>Commercial Ceiling>Oyster LightsCategory>Commercial Ceiling>Surface Mounted DownlightCategory>Commercial European>OleCategory>Commercial Indoor Wall>Adjustable LightCategory>Commercial Indoor Wall>Wall WasherCategory>Commercial Spaces>Aged CareCategory>Commercial Spaces>Co WorkingCategory>Commercial Spaces>EducationCategory>Commercial Spaces>Function SpacesCategory>Commercial Spaces>HospitalityCategory>Commercial Spaces>HotelsCategory>Commercial Spaces>OfficeCategory>Commercial Spaces>Shop Fit OutCategory>European>OleCategory>Indoor Wall Lights>AdjustableCategory>Indoor Wall Lights>LED Wall LightsCategory>Indoor Wall Lights>Wall SconceCategory>Indoor Wall Lights>WallwasherCategory>Residential Space>Bathroom LightingCategory>Residential Space>Bedroom LightingCategory>Residential Space>Dining LightingCategory>Residential Space>Hallway LightingCategory>Residential Space>Kids LightingCategory>Residential Space>Kitchen LightingCategory>Residential Space>Living Room LightingCategory>Residential Space>Void LightingCOLL_CEILINGCOLL_INDOORCOLL_INDOORSCOLL_INDOORWALLCOLL_WALLCOLL_WALLLIGHTCOLOUR_BEIGECOLOUR_BLACKCOLOUR_BRASSCOLOUR_CLEARCOLOUR_GOLDCOLOUR_GREENCOLOUR_SMOKECOLOUR_WHITECom_Ceiling_AllCom_Ceiling_MountCom_Ceiling_OysterCom_Ceiling_Oyster_LightsCom_Deco_AllCom_Deco_CeilingCom_Deco_IndoorCom_EUROPEAN_ALLCom_EUROPEAN_OLECom_Indoor_ALLCom_Indoor_WallwasherCom_Indoor_WasherCom_Space_AgedCom_Space_CoworkingCom_Space_EducationCom_Space_FunctionCom_Space_HospitalityCom_Space_HotelsCom_Space_OfficeCom_Space_ShopCom_Surface_Mounted_DownlightCOMMERCIALCommercial_DecorativeCRI_+90CRI_90+CRI_<90D_YESDALIGI_INCLUDEDGL_E27Gl_NOT INCLUDEDGT_E27GT_GU10GT_INCLUDEDK_3000KK_3000K-3999KLD_ADJUSTABLELD_DOWNLD_WALLWASHERLM_1300+LM_1401-1699LM_2000+LM_301-600LM_601-900LM_900+MAT_ALUMINIUMMAT_GLASSMAT_METALMAT_STEELmix-matchMOQMOQ_26-49MOQ_NO MOQnewNoStickerPOARP_ALFIERP_BARCORP_BEAMCEILINGRP_CAMILLARP_CEILINGADJRP_CEILINGDECORP_EUROOLERP_ISLARP_LEOADJRP_LUNARCEILINGRP_ORBCEILINGRP_PELECEILINGRP_SOHOCEILINGRP_VILIRS_Ceiling_ALLRS_Ceiling_DecoRS_Ceiling_DecorativeRS_Ceiling_SurfaceRS_EUROPEAN_ALLRS_EUROPEAN_OLERS_Indoor_AdjustableRS_Indoor_ALLRS_Indoor_IndirectRS_Indoor_LED WallRS_Indoor_LED_WallRS_Indoor_LED_Wall_WallRS_Indoor_Wall_SconceRS_Indoor_WallwasherRS_Space_BathroomRS_Space_BedroomRS_Space_DiningRS_Space_HallwayRS_Space_KidsRS_Space_KitchenRS_Space_LivingRS_Space_VoidRS_Surface_Mounted_DownlightSTY_COASTALSTY_INDUSTRIALSTY_MINIMALISTICSTY_MODERNSTY_NATURALSTY_RETROSTY_TRADITIONALsustainableTYP_ADJUSTABLETYP_CEILINGTYP_INDOOR WALLTYP_WALLTYP_WALLWASHER

LD_OUTLD_DOWNLD_UP OR DOWNLD_ADJUSTABLELD_UPLD_WALLWASHINGLD_UP/DOWN

1

LD_UP OR DOWNLDUP OR DOWN

LD_UP OR DOWN

12V_YESAB_NOAB_YESACCORD BKBA_31-45Category>All Decorative>CeilingCategory>All Decorative>Indoor WallCategory>Ceiling Lighting>Decorative Ceiling LightsCategory>Ceiling Lighting>Surface Mounted DownlightCategory>Commercial Ceiling>Oyster LightsCategory>Commercial Ceiling>Surface Mounted DownlightCategory>Commercial European>OleCategory>Commercial Indoor Wall>Adjustable LightCategory>Commercial Indoor Wall>Wall WasherCategory>Commercial Spaces>Aged CareCategory>Commercial Spaces>Co WorkingCategory>Commercial Spaces>EducationCategory>Commercial Spaces>Function SpacesCategory>Commercial Spaces>HospitalityCategory>Commercial Spaces>HotelsCategory>Commercial Spaces>OfficeCategory>Commercial Spaces>Shop Fit OutCategory>European>OleCategory>Indoor Wall Lights>AdjustableCategory>Indoor Wall Lights>LED Wall LightsCategory>Indoor Wall Lights>Wall SconceCategory>Indoor Wall Lights>WallwasherCategory>Residential Space>Bathroom LightingCategory>Residential Space>Bedroom LightingCategory>Residential Space>Dining LightingCategory>Residential Space>Hallway LightingCategory>Residential Space>Kids LightingCategory>Residential Space>Kitchen LightingCategory>Residential Space>Living Room LightingCategory>Residential Space>Void LightingCOLL_CEILINGCOLL_INDOORCOLL_INDOORSCOLL_INDOORWALLCOLL_WALLCOLL_WALLLIGHTCOLOUR_BEIGECOLOUR_BLACKCOLOUR_BRASSCOLOUR_CLEARCOLOUR_GOLDCOLOUR_GREENCOLOUR_SMOKECOLOUR_WHITECom_Ceiling_AllCom_Ceiling_MountCom_Ceiling_OysterCom_Ceiling_Oyster_LightsCom_Deco_AllCom_Deco_CeilingCom_Deco_IndoorCom_EUROPEAN_ALLCom_EUROPEAN_OLECom_Indoor_ALLCom_Indoor_WallwasherCom_Indoor_WasherCom_Space_AgedCom_Space_CoworkingCom_Space_EducationCom_Space_FunctionCom_Space_HospitalityCom_Space_HotelsCom_Space_OfficeCom_Space_ShopCom_Surface_Mounted_DownlightCOMMERCIALCommercial_DecorativeCRI_+90CRI_90+CRI_<90D_YESDALIGI_INCLUDEDGL_E27Gl_NOT INCLUDEDGT_E27GT_GU10GT_INCLUDEDK_3000KK_3000K-3999KLD_ADJUSTABLELD_DOWNLD_WALLWASHERLM_1300+LM_1401-1699LM_2000+LM_301-600LM_601-900LM_900+MAT_ALUMINIUMMAT_GLASSMAT_METALMAT_STEELmix-matchMOQMOQ_26-49MOQ_NO MOQnewNoStickerPOARP_ALFIERP_BARCORP_BEAMCEILINGRP_CAMILLARP_CEILINGADJRP_CEILINGDECORP_EUROOLERP_ISLARP_LEOADJRP_LUNARCEILINGRP_ORBCEILINGRP_PELECEILINGRP_SOHOCEILINGRP_VILIRS_Ceiling_ALLRS_Ceiling_DecoRS_Ceiling_DecorativeRS_Ceiling_SurfaceRS_EUROPEAN_ALLRS_EUROPEAN_OLERS_Indoor_AdjustableRS_Indoor_ALLRS_Indoor_IndirectRS_Indoor_LED WallRS_Indoor_LED_WallRS_Indoor_LED_Wall_WallRS_Indoor_Wall_SconceRS_Indoor_WallwasherRS_Space_BathroomRS_Space_BedroomRS_Space_DiningRS_Space_HallwayRS_Space_KidsRS_Space_KitchenRS_Space_LivingRS_Space_VoidRS_Surface_Mounted_DownlightSTY_COASTALSTY_INDUSTRIALSTY_MINIMALISTICSTY_MODERNSTY_NATURALSTY_RETROSTY_TRADITIONALsustainableTYP_ADJUSTABLETYP_CEILINGTYP_INDOOR WALLTYP_WALLTYP_WALLWASHER

LD_OUTLD_DOWNLD_UP OR DOWNLD_ADJUSTABLELD_UPLD_WALLWASHINGLD_UP/DOWN

2

LD_UPLDUP

LD_UP

12V_YESAB_NOAB_YESACCORD BKBA_31-45Category>All Decorative>CeilingCategory>All Decorative>Indoor WallCategory>Ceiling Lighting>Decorative Ceiling LightsCategory>Ceiling Lighting>Surface Mounted DownlightCategory>Commercial Ceiling>Oyster LightsCategory>Commercial Ceiling>Surface Mounted DownlightCategory>Commercial European>OleCategory>Commercial Indoor Wall>Adjustable LightCategory>Commercial Indoor Wall>Wall WasherCategory>Commercial Spaces>Aged CareCategory>Commercial Spaces>Co WorkingCategory>Commercial Spaces>EducationCategory>Commercial Spaces>Function SpacesCategory>Commercial Spaces>HospitalityCategory>Commercial Spaces>HotelsCategory>Commercial Spaces>OfficeCategory>Commercial Spaces>Shop Fit OutCategory>European>OleCategory>Indoor Wall Lights>AdjustableCategory>Indoor Wall Lights>LED Wall LightsCategory>Indoor Wall Lights>Wall SconceCategory>Indoor Wall Lights>WallwasherCategory>Residential Space>Bathroom LightingCategory>Residential Space>Bedroom LightingCategory>Residential Space>Dining LightingCategory>Residential Space>Hallway LightingCategory>Residential Space>Kids LightingCategory>Residential Space>Kitchen LightingCategory>Residential Space>Living Room LightingCategory>Residential Space>Void LightingCOLL_CEILINGCOLL_INDOORCOLL_INDOORSCOLL_INDOORWALLCOLL_WALLCOLL_WALLLIGHTCOLOUR_BEIGECOLOUR_BLACKCOLOUR_BRASSCOLOUR_CLEARCOLOUR_GOLDCOLOUR_GREENCOLOUR_SMOKECOLOUR_WHITECom_Ceiling_AllCom_Ceiling_MountCom_Ceiling_OysterCom_Ceiling_Oyster_LightsCom_Deco_AllCom_Deco_CeilingCom_Deco_IndoorCom_EUROPEAN_ALLCom_EUROPEAN_OLECom_Indoor_ALLCom_Indoor_WallwasherCom_Indoor_WasherCom_Space_AgedCom_Space_CoworkingCom_Space_EducationCom_Space_FunctionCom_Space_HospitalityCom_Space_HotelsCom_Space_OfficeCom_Space_ShopCom_Surface_Mounted_DownlightCOMMERCIALCommercial_DecorativeCRI_+90CRI_90+CRI_<90D_YESDALIGI_INCLUDEDGL_E27Gl_NOT INCLUDEDGT_E27GT_GU10GT_INCLUDEDK_3000KK_3000K-3999KLD_ADJUSTABLELD_DOWNLD_WALLWASHERLM_1300+LM_1401-1699LM_2000+LM_301-600LM_601-900LM_900+MAT_ALUMINIUMMAT_GLASSMAT_METALMAT_STEELmix-matchMOQMOQ_26-49MOQ_NO MOQnewNoStickerPOARP_ALFIERP_BARCORP_BEAMCEILINGRP_CAMILLARP_CEILINGADJRP_CEILINGDECORP_EUROOLERP_ISLARP_LEOADJRP_LUNARCEILINGRP_ORBCEILINGRP_PELECEILINGRP_SOHOCEILINGRP_VILIRS_Ceiling_ALLRS_Ceiling_DecoRS_Ceiling_DecorativeRS_Ceiling_SurfaceRS_EUROPEAN_ALLRS_EUROPEAN_OLERS_Indoor_AdjustableRS_Indoor_ALLRS_Indoor_IndirectRS_Indoor_LED WallRS_Indoor_LED_WallRS_Indoor_LED_Wall_WallRS_Indoor_Wall_SconceRS_Indoor_WallwasherRS_Space_BathroomRS_Space_BedroomRS_Space_DiningRS_Space_HallwayRS_Space_KidsRS_Space_KitchenRS_Space_LivingRS_Space_VoidRS_Surface_Mounted_DownlightSTY_COASTALSTY_INDUSTRIALSTY_MINIMALISTICSTY_MODERNSTY_NATURALSTY_RETROSTY_TRADITIONALsustainableTYP_ADJUSTABLETYP_CEILINGTYP_INDOOR WALLTYP_WALLTYP_WALLWASHER

LD_OUTLD_DOWNLD_UP OR DOWNLD_ADJUSTABLELD_UPLD_WALLWASHINGLD_UP/DOWN

LD_WALLWASHINGLDWALLWASHING

LD_WALLWASHING

12V_YESAB_NOAB_YESACCORD BKBA_31-45Category>All Decorative>CeilingCategory>All Decorative>Indoor WallCategory>Ceiling Lighting>Decorative Ceiling LightsCategory>Ceiling Lighting>Surface Mounted DownlightCategory>Commercial Ceiling>Oyster LightsCategory>Commercial Ceiling>Surface Mounted DownlightCategory>Commercial European>OleCategory>Commercial Indoor Wall>Adjustable LightCategory>Commercial Indoor Wall>Wall WasherCategory>Commercial Spaces>Aged CareCategory>Commercial Spaces>Co WorkingCategory>Commercial Spaces>EducationCategory>Commercial Spaces>Function SpacesCategory>Commercial Spaces>HospitalityCategory>Commercial Spaces>HotelsCategory>Commercial Spaces>OfficeCategory>Commercial Spaces>Shop Fit OutCategory>European>OleCategory>Indoor Wall Lights>AdjustableCategory>Indoor Wall Lights>LED Wall LightsCategory>Indoor Wall Lights>Wall SconceCategory>Indoor Wall Lights>WallwasherCategory>Residential Space>Bathroom LightingCategory>Residential Space>Bedroom LightingCategory>Residential Space>Dining LightingCategory>Residential Space>Hallway LightingCategory>Residential Space>Kids LightingCategory>Residential Space>Kitchen LightingCategory>Residential Space>Living Room LightingCategory>Residential Space>Void LightingCOLL_CEILINGCOLL_INDOORCOLL_INDOORSCOLL_INDOORWALLCOLL_WALLCOLL_WALLLIGHTCOLOUR_BEIGECOLOUR_BLACKCOLOUR_BRASSCOLOUR_CLEARCOLOUR_GOLDCOLOUR_GREENCOLOUR_SMOKECOLOUR_WHITECom_Ceiling_AllCom_Ceiling_MountCom_Ceiling_OysterCom_Ceiling_Oyster_LightsCom_Deco_AllCom_Deco_CeilingCom_Deco_IndoorCom_EUROPEAN_ALLCom_EUROPEAN_OLECom_Indoor_ALLCom_Indoor_WallwasherCom_Indoor_WasherCom_Space_AgedCom_Space_CoworkingCom_Space_EducationCom_Space_FunctionCom_Space_HospitalityCom_Space_HotelsCom_Space_OfficeCom_Space_ShopCom_Surface_Mounted_DownlightCOMMERCIALCommercial_DecorativeCRI_+90CRI_90+CRI_<90D_YESDALIGI_INCLUDEDGL_E27Gl_NOT INCLUDEDGT_E27GT_GU10GT_INCLUDEDK_3000KK_3000K-3999KLD_ADJUSTABLELD_DOWNLD_WALLWASHERLM_1300+LM_1401-1699LM_2000+LM_301-600LM_601-900LM_900+MAT_ALUMINIUMMAT_GLASSMAT_METALMAT_STEELmix-matchMOQMOQ_26-49MOQ_NO MOQnewNoStickerPOARP_ALFIERP_BARCORP_BEAMCEILINGRP_CAMILLARP_CEILINGADJRP_CEILINGDECORP_EUROOLERP_ISLARP_LEOADJRP_LUNARCEILINGRP_ORBCEILINGRP_PELECEILINGRP_SOHOCEILINGRP_VILIRS_Ceiling_ALLRS_Ceiling_DecoRS_Ceiling_DecorativeRS_Ceiling_SurfaceRS_EUROPEAN_ALLRS_EUROPEAN_OLERS_Indoor_AdjustableRS_Indoor_ALLRS_Indoor_IndirectRS_Indoor_LED WallRS_Indoor_LED_WallRS_Indoor_LED_Wall_WallRS_Indoor_Wall_SconceRS_Indoor_WallwasherRS_Space_BathroomRS_Space_BedroomRS_Space_DiningRS_Space_HallwayRS_Space_KidsRS_Space_KitchenRS_Space_LivingRS_Space_VoidRS_Surface_Mounted_DownlightSTY_COASTALSTY_INDUSTRIALSTY_MINIMALISTICSTY_MODERNSTY_NATURALSTY_RETROSTY_TRADITIONALsustainableTYP_ADJUSTABLETYP_CEILINGTYP_INDOOR WALLTYP_WALLTYP_WALLWASHER

LD_OUTLD_DOWNLD_UP OR DOWNLD_ADJUSTABLELD_UPLD_WALLWASHINGLD_UP/DOWN

LD_UP/DOWNLDUP/DOWN

LD_UP/DOWN

12V_YESAB_NOAB_YESACCORD BKBA_31-45Category>All Decorative>CeilingCategory>All Decorative>Indoor WallCategory>Ceiling Lighting>Decorative Ceiling LightsCategory>Ceiling Lighting>Surface Mounted DownlightCategory>Commercial Ceiling>Oyster LightsCategory>Commercial Ceiling>Surface Mounted DownlightCategory>Commercial European>OleCategory>Commercial Indoor Wall>Adjustable LightCategory>Commercial Indoor Wall>Wall WasherCategory>Commercial Spaces>Aged CareCategory>Commercial Spaces>Co WorkingCategory>Commercial Spaces>EducationCategory>Commercial Spaces>Function SpacesCategory>Commercial Spaces>HospitalityCategory>Commercial Spaces>HotelsCategory>Commercial Spaces>OfficeCategory>Commercial Spaces>Shop Fit OutCategory>European>OleCategory>Indoor Wall Lights>AdjustableCategory>Indoor Wall Lights>LED Wall LightsCategory>Indoor Wall Lights>Wall SconceCategory>Indoor Wall Lights>WallwasherCategory>Residential Space>Bathroom LightingCategory>Residential Space>Bedroom LightingCategory>Residential Space>Dining LightingCategory>Residential Space>Hallway LightingCategory>Residential Space>Kids LightingCategory>Residential Space>Kitchen LightingCategory>Residential Space>Living Room LightingCategory>Residential Space>Void LightingCOLL_CEILINGCOLL_INDOORCOLL_INDOORSCOLL_INDOORWALLCOLL_WALLCOLL_WALLLIGHTCOLOUR_BEIGECOLOUR_BLACKCOLOUR_BRASSCOLOUR_CLEARCOLOUR_GOLDCOLOUR_GREENCOLOUR_SMOKECOLOUR_WHITECom_Ceiling_AllCom_Ceiling_MountCom_Ceiling_OysterCom_Ceiling_Oyster_LightsCom_Deco_AllCom_Deco_CeilingCom_Deco_IndoorCom_EUROPEAN_ALLCom_EUROPEAN_OLECom_Indoor_ALLCom_Indoor_WallwasherCom_Indoor_WasherCom_Space_AgedCom_Space_CoworkingCom_Space_EducationCom_Space_FunctionCom_Space_HospitalityCom_Space_HotelsCom_Space_OfficeCom_Space_ShopCom_Surface_Mounted_DownlightCOMMERCIALCommercial_DecorativeCRI_+90CRI_90+CRI_<90D_YESDALIGI_INCLUDEDGL_E27Gl_NOT INCLUDEDGT_E27GT_GU10GT_INCLUDEDK_3000KK_3000K-3999KLD_ADJUSTABLELD_DOWNLD_WALLWASHERLM_1300+LM_1401-1699LM_2000+LM_301-600LM_601-900LM_900+MAT_ALUMINIUMMAT_GLASSMAT_METALMAT_STEELmix-matchMOQMOQ_26-49MOQ_NO MOQnewNoStickerPOARP_ALFIERP_BARCORP_BEAMCEILINGRP_CAMILLARP_CEILINGADJRP_CEILINGDECORP_EUROOLERP_ISLARP_LEOADJRP_LUNARCEILINGRP_ORBCEILINGRP_PELECEILINGRP_SOHOCEILINGRP_VILIRS_Ceiling_ALLRS_Ceiling_DecoRS_Ceiling_DecorativeRS_Ceiling_SurfaceRS_EUROPEAN_ALLRS_EUROPEAN_OLERS_Indoor_AdjustableRS_Indoor_ALLRS_Indoor_IndirectRS_Indoor_LED WallRS_Indoor_LED_WallRS_Indoor_LED_Wall_WallRS_Indoor_Wall_SconceRS_Indoor_WallwasherRS_Space_BathroomRS_Space_BedroomRS_Space_DiningRS_Space_HallwayRS_Space_KidsRS_Space_KitchenRS_Space_LivingRS_Space_VoidRS_Surface_Mounted_DownlightSTY_COASTALSTY_INDUSTRIALSTY_MINIMALISTICSTY_MODERNSTY_NATURALSTY_RETROSTY_TRADITIONALsustainableTYP_ADJUSTABLETYP_CEILINGTYP_INDOOR WALLTYP_WALLTYP_WALLWASHER

LD_OUTLD_DOWNLD_UP OR DOWNLD_ADJUSTABLELD_UPLD_WALLWASHINGLD_UP/DOWN

ADJUSTABLE SHADE

AS_YESASYES

AS_YES

12V_YESAB_NOAB_YESACCORD BKBA_31-45Category>All Decorative>CeilingCategory>All Decorative>Indoor WallCategory>Ceiling Lighting>Decorative Ceiling LightsCategory>Ceiling Lighting>Surface Mounted DownlightCategory>Commercial Ceiling>Oyster LightsCategory>Commercial Ceiling>Surface Mounted DownlightCategory>Commercial European>OleCategory>Commercial Indoor Wall>Adjustable LightCategory>Commercial Indoor Wall>Wall WasherCategory>Commercial Spaces>Aged CareCategory>Commercial Spaces>Co WorkingCategory>Commercial Spaces>EducationCategory>Commercial Spaces>Function SpacesCategory>Commercial Spaces>HospitalityCategory>Commercial Spaces>HotelsCategory>Commercial Spaces>OfficeCategory>Commercial Spaces>Shop Fit OutCategory>European>OleCategory>Indoor Wall Lights>AdjustableCategory>Indoor Wall Lights>LED Wall LightsCategory>Indoor Wall Lights>Wall SconceCategory>Indoor Wall Lights>WallwasherCategory>Residential Space>Bathroom LightingCategory>Residential Space>Bedroom LightingCategory>Residential Space>Dining LightingCategory>Residential Space>Hallway LightingCategory>Residential Space>Kids LightingCategory>Residential Space>Kitchen LightingCategory>Residential Space>Living Room LightingCategory>Residential Space>Void LightingCOLL_CEILINGCOLL_INDOORCOLL_INDOORSCOLL_INDOORWALLCOLL_WALLCOLL_WALLLIGHTCOLOUR_BEIGECOLOUR_BLACKCOLOUR_BRASSCOLOUR_CLEARCOLOUR_GOLDCOLOUR_GREENCOLOUR_SMOKECOLOUR_WHITECom_Ceiling_AllCom_Ceiling_MountCom_Ceiling_OysterCom_Ceiling_Oyster_LightsCom_Deco_AllCom_Deco_CeilingCom_Deco_IndoorCom_EUROPEAN_ALLCom_EUROPEAN_OLECom_Indoor_ALLCom_Indoor_WallwasherCom_Indoor_WasherCom_Space_AgedCom_Space_CoworkingCom_Space_EducationCom_Space_FunctionCom_Space_HospitalityCom_Space_HotelsCom_Space_OfficeCom_Space_ShopCom_Surface_Mounted_DownlightCOMMERCIALCommercial_DecorativeCRI_+90CRI_90+CRI_<90D_YESDALIGI_INCLUDEDGL_E27Gl_NOT INCLUDEDGT_E27GT_GU10GT_INCLUDEDK_3000KK_3000K-3999KLD_ADJUSTABLELD_DOWNLD_WALLWASHERLM_1300+LM_1401-1699LM_2000+LM_301-600LM_601-900LM_900+MAT_ALUMINIUMMAT_GLASSMAT_METALMAT_STEELmix-matchMOQMOQ_26-49MOQ_NO MOQnewNoStickerPOARP_ALFIERP_BARCORP_BEAMCEILINGRP_CAMILLARP_CEILINGADJRP_CEILINGDECORP_EUROOLERP_ISLARP_LEOADJRP_LUNARCEILINGRP_ORBCEILINGRP_PELECEILINGRP_SOHOCEILINGRP_VILIRS_Ceiling_ALLRS_Ceiling_DecoRS_Ceiling_DecorativeRS_Ceiling_SurfaceRS_EUROPEAN_ALLRS_EUROPEAN_OLERS_Indoor_AdjustableRS_Indoor_ALLRS_Indoor_IndirectRS_Indoor_LED WallRS_Indoor_LED_WallRS_Indoor_LED_Wall_WallRS_Indoor_Wall_SconceRS_Indoor_WallwasherRS_Space_BathroomRS_Space_BedroomRS_Space_DiningRS_Space_HallwayRS_Space_KidsRS_Space_KitchenRS_Space_LivingRS_Space_VoidRS_Surface_Mounted_DownlightSTY_COASTALSTY_INDUSTRIALSTY_MINIMALISTICSTY_MODERNSTY_NATURALSTY_RETROSTY_TRADITIONALsustainableTYP_ADJUSTABLETYP_CEILINGTYP_INDOOR WALLTYP_WALLTYP_WALLWASHER

AS_YESAS_NO

AS_NOASNO

AS_NO

12V_YESAB_NOAB_YESACCORD BKBA_31-45Category>All Decorative>CeilingCategory>All Decorative>Indoor WallCategory>Ceiling Lighting>Decorative Ceiling LightsCategory>Ceiling Lighting>Surface Mounted DownlightCategory>Commercial Ceiling>Oyster LightsCategory>Commercial Ceiling>Surface Mounted DownlightCategory>Commercial European>OleCategory>Commercial Indoor Wall>Adjustable LightCategory>Commercial Indoor Wall>Wall WasherCategory>Commercial Spaces>Aged CareCategory>Commercial Spaces>Co WorkingCategory>Commercial Spaces>EducationCategory>Commercial Spaces>Function SpacesCategory>Commercial Spaces>HospitalityCategory>Commercial Spaces>HotelsCategory>Commercial Spaces>OfficeCategory>Commercial Spaces>Shop Fit OutCategory>European>OleCategory>Indoor Wall Lights>AdjustableCategory>Indoor Wall Lights>LED Wall LightsCategory>Indoor Wall Lights>Wall SconceCategory>Indoor Wall Lights>WallwasherCategory>Residential Space>Bathroom LightingCategory>Residential Space>Bedroom LightingCategory>Residential Space>Dining LightingCategory>Residential Space>Hallway LightingCategory>Residential Space>Kids LightingCategory>Residential Space>Kitchen LightingCategory>Residential Space>Living Room LightingCategory>Residential Space>Void LightingCOLL_CEILINGCOLL_INDOORCOLL_INDOORSCOLL_INDOORWALLCOLL_WALLCOLL_WALLLIGHTCOLOUR_BEIGECOLOUR_BLACKCOLOUR_BRASSCOLOUR_CLEARCOLOUR_GOLDCOLOUR_GREENCOLOUR_SMOKECOLOUR_WHITECom_Ceiling_AllCom_Ceiling_MountCom_Ceiling_OysterCom_Ceiling_Oyster_LightsCom_Deco_AllCom_Deco_CeilingCom_Deco_IndoorCom_EUROPEAN_ALLCom_EUROPEAN_OLECom_Indoor_ALLCom_Indoor_WallwasherCom_Indoor_WasherCom_Space_AgedCom_Space_CoworkingCom_Space_EducationCom_Space_FunctionCom_Space_HospitalityCom_Space_HotelsCom_Space_OfficeCom_Space_ShopCom_Surface_Mounted_DownlightCOMMERCIALCommercial_DecorativeCRI_+90CRI_90+CRI_<90D_YESDALIGI_INCLUDEDGL_E27Gl_NOT INCLUDEDGT_E27GT_GU10GT_INCLUDEDK_3000KK_3000K-3999KLD_ADJUSTABLELD_DOWNLD_WALLWASHERLM_1300+LM_1401-1699LM_2000+LM_301-600LM_601-900LM_900+MAT_ALUMINIUMMAT_GLASSMAT_METALMAT_STEELmix-matchMOQMOQ_26-49MOQ_NO MOQnewNoStickerPOARP_ALFIERP_BARCORP_BEAMCEILINGRP_CAMILLARP_CEILINGADJRP_CEILINGDECORP_EUROOLERP_ISLARP_LEOADJRP_LUNARCEILINGRP_ORBCEILINGRP_PELECEILINGRP_SOHOCEILINGRP_VILIRS_Ceiling_ALLRS_Ceiling_DecoRS_Ceiling_DecorativeRS_Ceiling_SurfaceRS_EUROPEAN_ALLRS_EUROPEAN_OLERS_Indoor_AdjustableRS_Indoor_ALLRS_Indoor_IndirectRS_Indoor_LED WallRS_Indoor_LED_WallRS_Indoor_LED_Wall_WallRS_Indoor_Wall_SconceRS_Indoor_WallwasherRS_Space_BathroomRS_Space_BedroomRS_Space_DiningRS_Space_HallwayRS_Space_KidsRS_Space_KitchenRS_Space_LivingRS_Space_VoidRS_Surface_Mounted_DownlightSTY_COASTALSTY_INDUSTRIALSTY_MINIMALISTICSTY_MODERNSTY_NATURALSTY_RETROSTY_TRADITIONALsustainableTYP_ADJUSTABLETYP_CEILINGTYP_INDOOR WALLTYP_WALLTYP_WALLWASHER

AS_YESAS_NO

LUMENS

LM_<100LM<100

LM_<100

12V_YESAB_NOAB_YESACCORD BKBA_31-45Category>All Decorative>CeilingCategory>All Decorative>Indoor WallCategory>Ceiling Lighting>Decorative Ceiling LightsCategory>Ceiling Lighting>Surface Mounted DownlightCategory>Commercial Ceiling>Oyster LightsCategory>Commercial Ceiling>Surface Mounted DownlightCategory>Commercial European>OleCategory>Commercial Indoor Wall>Adjustable LightCategory>Commercial Indoor Wall>Wall WasherCategory>Commercial Spaces>Aged CareCategory>Commercial Spaces>Co WorkingCategory>Commercial Spaces>EducationCategory>Commercial Spaces>Function SpacesCategory>Commercial Spaces>HospitalityCategory>Commercial Spaces>HotelsCategory>Commercial Spaces>OfficeCategory>Commercial Spaces>Shop Fit OutCategory>European>OleCategory>Indoor Wall Lights>AdjustableCategory>Indoor Wall Lights>LED Wall LightsCategory>Indoor Wall Lights>Wall SconceCategory>Indoor Wall Lights>WallwasherCategory>Residential Space>Bathroom LightingCategory>Residential Space>Bedroom LightingCategory>Residential Space>Dining LightingCategory>Residential Space>Hallway LightingCategory>Residential Space>Kids LightingCategory>Residential Space>Kitchen LightingCategory>Residential Space>Living Room LightingCategory>Residential Space>Void LightingCOLL_CEILINGCOLL_INDOORCOLL_INDOORSCOLL_INDOORWALLCOLL_WALLCOLL_WALLLIGHTCOLOUR_BEIGECOLOUR_BLACKCOLOUR_BRASSCOLOUR_CLEARCOLOUR_GOLDCOLOUR_GREENCOLOUR_SMOKECOLOUR_WHITECom_Ceiling_AllCom_Ceiling_MountCom_Ceiling_OysterCom_Ceiling_Oyster_LightsCom_Deco_AllCom_Deco_CeilingCom_Deco_IndoorCom_EUROPEAN_ALLCom_EUROPEAN_OLECom_Indoor_ALLCom_Indoor_WallwasherCom_Indoor_WasherCom_Space_AgedCom_Space_CoworkingCom_Space_EducationCom_Space_FunctionCom_Space_HospitalityCom_Space_HotelsCom_Space_OfficeCom_Space_ShopCom_Surface_Mounted_DownlightCOMMERCIALCommercial_DecorativeCRI_+90CRI_90+CRI_<90D_YESDALIGI_INCLUDEDGL_E27Gl_NOT INCLUDEDGT_E27GT_GU10GT_INCLUDEDK_3000KK_3000K-3999KLD_ADJUSTABLELD_DOWNLD_WALLWASHERLM_1300+LM_1401-1699LM_2000+LM_301-600LM_601-900LM_900+MAT_ALUMINIUMMAT_GLASSMAT_METALMAT_STEELmix-matchMOQMOQ_26-49MOQ_NO MOQnewNoStickerPOARP_ALFIERP_BARCORP_BEAMCEILINGRP_CAMILLARP_CEILINGADJRP_CEILINGDECORP_EUROOLERP_ISLARP_LEOADJRP_LUNARCEILINGRP_ORBCEILINGRP_PELECEILINGRP_SOHOCEILINGRP_VILIRS_Ceiling_ALLRS_Ceiling_DecoRS_Ceiling_DecorativeRS_Ceiling_SurfaceRS_EUROPEAN_ALLRS_EUROPEAN_OLERS_Indoor_AdjustableRS_Indoor_ALLRS_Indoor_IndirectRS_Indoor_LED WallRS_Indoor_LED_WallRS_Indoor_LED_Wall_WallRS_Indoor_Wall_SconceRS_Indoor_WallwasherRS_Space_BathroomRS_Space_BedroomRS_Space_DiningRS_Space_HallwayRS_Space_KidsRS_Space_KitchenRS_Space_LivingRS_Space_VoidRS_Surface_Mounted_DownlightSTY_COASTALSTY_INDUSTRIALSTY_MINIMALISTICSTY_MODERNSTY_NATURALSTY_RETROSTY_TRADITIONALsustainableTYP_ADJUSTABLETYP_CEILINGTYP_INDOOR WALLTYP_WALLTYP_WALLWASHER

LM_<100LM_101-300LM_<300LM_301-600LM_601-900LM_>800 LM_900+LM_901-1300LM_801-1400LM_1300+LM_1400-2000LM_2000+LM_CUSTOM

LM_101-300LM101-300

LM_101-300

12V_YESAB_NOAB_YESACCORD BKBA_31-45Category>All Decorative>CeilingCategory>All Decorative>Indoor WallCategory>Ceiling Lighting>Decorative Ceiling LightsCategory>Ceiling Lighting>Surface Mounted DownlightCategory>Commercial Ceiling>Oyster LightsCategory>Commercial Ceiling>Surface Mounted DownlightCategory>Commercial European>OleCategory>Commercial Indoor Wall>Adjustable LightCategory>Commercial Indoor Wall>Wall WasherCategory>Commercial Spaces>Aged CareCategory>Commercial Spaces>Co WorkingCategory>Commercial Spaces>EducationCategory>Commercial Spaces>Function SpacesCategory>Commercial Spaces>HospitalityCategory>Commercial Spaces>HotelsCategory>Commercial Spaces>OfficeCategory>Commercial Spaces>Shop Fit OutCategory>European>OleCategory>Indoor Wall Lights>AdjustableCategory>Indoor Wall Lights>LED Wall LightsCategory>Indoor Wall Lights>Wall SconceCategory>Indoor Wall Lights>WallwasherCategory>Residential Space>Bathroom LightingCategory>Residential Space>Bedroom LightingCategory>Residential Space>Dining LightingCategory>Residential Space>Hallway LightingCategory>Residential Space>Kids LightingCategory>Residential Space>Kitchen LightingCategory>Residential Space>Living Room LightingCategory>Residential Space>Void LightingCOLL_CEILINGCOLL_INDOORCOLL_INDOORSCOLL_INDOORWALLCOLL_WALLCOLL_WALLLIGHTCOLOUR_BEIGECOLOUR_BLACKCOLOUR_BRASSCOLOUR_CLEARCOLOUR_GOLDCOLOUR_GREENCOLOUR_SMOKECOLOUR_WHITECom_Ceiling_AllCom_Ceiling_MountCom_Ceiling_OysterCom_Ceiling_Oyster_LightsCom_Deco_AllCom_Deco_CeilingCom_Deco_IndoorCom_EUROPEAN_ALLCom_EUROPEAN_OLECom_Indoor_ALLCom_Indoor_WallwasherCom_Indoor_WasherCom_Space_AgedCom_Space_CoworkingCom_Space_EducationCom_Space_FunctionCom_Space_HospitalityCom_Space_HotelsCom_Space_OfficeCom_Space_ShopCom_Surface_Mounted_DownlightCOMMERCIALCommercial_DecorativeCRI_+90CRI_90+CRI_<90D_YESDALIGI_INCLUDEDGL_E27Gl_NOT INCLUDEDGT_E27GT_GU10GT_INCLUDEDK_3000KK_3000K-3999KLD_ADJUSTABLELD_DOWNLD_WALLWASHERLM_1300+LM_1401-1699LM_2000+LM_301-600LM_601-900LM_900+MAT_ALUMINIUMMAT_GLASSMAT_METALMAT_STEELmix-matchMOQMOQ_26-49MOQ_NO MOQnewNoStickerPOARP_ALFIERP_BARCORP_BEAMCEILINGRP_CAMILLARP_CEILINGADJRP_CEILINGDECORP_EUROOLERP_ISLARP_LEOADJRP_LUNARCEILINGRP_ORBCEILINGRP_PELECEILINGRP_SOHOCEILINGRP_VILIRS_Ceiling_ALLRS_Ceiling_DecoRS_Ceiling_DecorativeRS_Ceiling_SurfaceRS_EUROPEAN_ALLRS_EUROPEAN_OLERS_Indoor_AdjustableRS_Indoor_ALLRS_Indoor_IndirectRS_Indoor_LED WallRS_Indoor_LED_WallRS_Indoor_LED_Wall_WallRS_Indoor_Wall_SconceRS_Indoor_WallwasherRS_Space_BathroomRS_Space_BedroomRS_Space_DiningRS_Space_HallwayRS_Space_KidsRS_Space_KitchenRS_Space_LivingRS_Space_VoidRS_Surface_Mounted_DownlightSTY_COASTALSTY_INDUSTRIALSTY_MINIMALISTICSTY_MODERNSTY_NATURALSTY_RETROSTY_TRADITIONALsustainableTYP_ADJUSTABLETYP_CEILINGTYP_INDOOR WALLTYP_WALLTYP_WALLWASHER

LM_<100LM_101-300LM_<300LM_301-600LM_601-900LM_>800 LM_900+LM_901-1300LM_801-1400LM_1300+LM_1400-2000LM_2000+LM_CUSTOM

LM_<300LM<300

LM_<300

12V_YESAB_NOAB_YESACCORD BKBA_31-45Category>All Decorative>CeilingCategory>All Decorative>Indoor WallCategory>Ceiling Lighting>Decorative Ceiling LightsCategory>Ceiling Lighting>Surface Mounted DownlightCategory>Commercial Ceiling>Oyster LightsCategory>Commercial Ceiling>Surface Mounted DownlightCategory>Commercial European>OleCategory>Commercial Indoor Wall>Adjustable LightCategory>Commercial Indoor Wall>Wall WasherCategory>Commercial Spaces>Aged CareCategory>Commercial Spaces>Co WorkingCategory>Commercial Spaces>EducationCategory>Commercial Spaces>Function SpacesCategory>Commercial Spaces>HospitalityCategory>Commercial Spaces>HotelsCategory>Commercial Spaces>OfficeCategory>Commercial Spaces>Shop Fit OutCategory>European>OleCategory>Indoor Wall Lights>AdjustableCategory>Indoor Wall Lights>LED Wall LightsCategory>Indoor Wall Lights>Wall SconceCategory>Indoor Wall Lights>WallwasherCategory>Residential Space>Bathroom LightingCategory>Residential Space>Bedroom LightingCategory>Residential Space>Dining LightingCategory>Residential Space>Hallway LightingCategory>Residential Space>Kids LightingCategory>Residential Space>Kitchen LightingCategory>Residential Space>Living Room LightingCategory>Residential Space>Void LightingCOLL_CEILINGCOLL_INDOORCOLL_INDOORSCOLL_INDOORWALLCOLL_WALLCOLL_WALLLIGHTCOLOUR_BEIGECOLOUR_BLACKCOLOUR_BRASSCOLOUR_CLEARCOLOUR_GOLDCOLOUR_GREENCOLOUR_SMOKECOLOUR_WHITECom_Ceiling_AllCom_Ceiling_MountCom_Ceiling_OysterCom_Ceiling_Oyster_LightsCom_Deco_AllCom_Deco_CeilingCom_Deco_IndoorCom_EUROPEAN_ALLCom_EUROPEAN_OLECom_Indoor_ALLCom_Indoor_WallwasherCom_Indoor_WasherCom_Space_AgedCom_Space_CoworkingCom_Space_EducationCom_Space_FunctionCom_Space_HospitalityCom_Space_HotelsCom_Space_OfficeCom_Space_ShopCom_Surface_Mounted_DownlightCOMMERCIALCommercial_DecorativeCRI_+90CRI_90+CRI_<90D_YESDALIGI_INCLUDEDGL_E27Gl_NOT INCLUDEDGT_E27GT_GU10GT_INCLUDEDK_3000KK_3000K-3999KLD_ADJUSTABLELD_DOWNLD_WALLWASHERLM_1300+LM_1401-1699LM_2000+LM_301-600LM_601-900LM_900+MAT_ALUMINIUMMAT_GLASSMAT_METALMAT_STEELmix-matchMOQMOQ_26-49MOQ_NO MOQnewNoStickerPOARP_ALFIERP_BARCORP_BEAMCEILINGRP_CAMILLARP_CEILINGADJRP_CEILINGDECORP_EUROOLERP_ISLARP_LEOADJRP_LUNARCEILINGRP_ORBCEILINGRP_PELECEILINGRP_SOHOCEILINGRP_VILIRS_Ceiling_ALLRS_Ceiling_DecoRS_Ceiling_DecorativeRS_Ceiling_SurfaceRS_EUROPEAN_ALLRS_EUROPEAN_OLERS_Indoor_AdjustableRS_Indoor_ALLRS_Indoor_IndirectRS_Indoor_LED WallRS_Indoor_LED_WallRS_Indoor_LED_Wall_WallRS_Indoor_Wall_SconceRS_Indoor_WallwasherRS_Space_BathroomRS_Space_BedroomRS_Space_DiningRS_Space_HallwayRS_Space_KidsRS_Space_KitchenRS_Space_LivingRS_Space_VoidRS_Surface_Mounted_DownlightSTY_COASTALSTY_INDUSTRIALSTY_MINIMALISTICSTY_MODERNSTY_NATURALSTY_RETROSTY_TRADITIONALsustainableTYP_ADJUSTABLETYP_CEILINGTYP_INDOOR WALLTYP_WALLTYP_WALLWASHER

LM_<100LM_101-300LM_<300LM_301-600LM_601-900LM_>800 LM_900+LM_901-1300LM_801-1400LM_1300+LM_1400-2000LM_2000+LM_CUSTOM

1

2

LM_>800LM>800

LM_>800

12V_YESAB_NOAB_YESACCORD BKBA_31-45Category>All Decorative>CeilingCategory>All Decorative>Indoor WallCategory>Ceiling Lighting>Decorative Ceiling LightsCategory>Ceiling Lighting>Surface Mounted DownlightCategory>Commercial Ceiling>Oyster LightsCategory>Commercial Ceiling>Surface Mounted DownlightCategory>Commercial European>OleCategory>Commercial Indoor Wall>Adjustable LightCategory>Commercial Indoor Wall>Wall WasherCategory>Commercial Spaces>Aged CareCategory>Commercial Spaces>Co WorkingCategory>Commercial Spaces>EducationCategory>Commercial Spaces>Function SpacesCategory>Commercial Spaces>HospitalityCategory>Commercial Spaces>HotelsCategory>Commercial Spaces>OfficeCategory>Commercial Spaces>Shop Fit OutCategory>European>OleCategory>Indoor Wall Lights>AdjustableCategory>Indoor Wall Lights>LED Wall LightsCategory>Indoor Wall Lights>Wall SconceCategory>Indoor Wall Lights>WallwasherCategory>Residential Space>Bathroom LightingCategory>Residential Space>Bedroom LightingCategory>Residential Space>Dining LightingCategory>Residential Space>Hallway LightingCategory>Residential Space>Kids LightingCategory>Residential Space>Kitchen LightingCategory>Residential Space>Living Room LightingCategory>Residential Space>Void LightingCOLL_CEILINGCOLL_INDOORCOLL_INDOORSCOLL_INDOORWALLCOLL_WALLCOLL_WALLLIGHTCOLOUR_BEIGECOLOUR_BLACKCOLOUR_BRASSCOLOUR_CLEARCOLOUR_GOLDCOLOUR_GREENCOLOUR_SMOKECOLOUR_WHITECom_Ceiling_AllCom_Ceiling_MountCom_Ceiling_OysterCom_Ceiling_Oyster_LightsCom_Deco_AllCom_Deco_CeilingCom_Deco_IndoorCom_EUROPEAN_ALLCom_EUROPEAN_OLECom_Indoor_ALLCom_Indoor_WallwasherCom_Indoor_WasherCom_Space_AgedCom_Space_CoworkingCom_Space_EducationCom_Space_FunctionCom_Space_HospitalityCom_Space_HotelsCom_Space_OfficeCom_Space_ShopCom_Surface_Mounted_DownlightCOMMERCIALCommercial_DecorativeCRI_+90CRI_90+CRI_<90D_YESDALIGI_INCLUDEDGL_E27Gl_NOT INCLUDEDGT_E27GT_GU10GT_INCLUDEDK_3000KK_3000K-3999KLD_ADJUSTABLELD_DOWNLD_WALLWASHERLM_1300+LM_1401-1699LM_2000+LM_301-600LM_601-900LM_900+MAT_ALUMINIUMMAT_GLASSMAT_METALMAT_STEELmix-matchMOQMOQ_26-49MOQ_NO MOQnewNoStickerPOARP_ALFIERP_BARCORP_BEAMCEILINGRP_CAMILLARP_CEILINGADJRP_CEILINGDECORP_EUROOLERP_ISLARP_LEOADJRP_LUNARCEILINGRP_ORBCEILINGRP_PELECEILINGRP_SOHOCEILINGRP_VILIRS_Ceiling_ALLRS_Ceiling_DecoRS_Ceiling_DecorativeRS_Ceiling_SurfaceRS_EUROPEAN_ALLRS_EUROPEAN_OLERS_Indoor_AdjustableRS_Indoor_ALLRS_Indoor_IndirectRS_Indoor_LED WallRS_Indoor_LED_WallRS_Indoor_LED_Wall_WallRS_Indoor_Wall_SconceRS_Indoor_WallwasherRS_Space_BathroomRS_Space_BedroomRS_Space_DiningRS_Space_HallwayRS_Space_KidsRS_Space_KitchenRS_Space_LivingRS_Space_VoidRS_Surface_Mounted_DownlightSTY_COASTALSTY_INDUSTRIALSTY_MINIMALISTICSTY_MODERNSTY_NATURALSTY_RETROSTY_TRADITIONALsustainableTYP_ADJUSTABLETYP_CEILINGTYP_INDOOR WALLTYP_WALLTYP_WALLWASHER

LM_<100LM_101-300LM_<300LM_301-600LM_601-900LM_>800 LM_900+LM_901-1300LM_801-1400LM_1300+LM_1400-2000LM_2000+LM_CUSTOM

LM_900+ LM900+

LM_900+

12V_YESAB_NOAB_YESACCORD BKBA_31-45Category>All Decorative>CeilingCategory>All Decorative>Indoor WallCategory>Ceiling Lighting>Decorative Ceiling LightsCategory>Ceiling Lighting>Surface Mounted DownlightCategory>Commercial Ceiling>Oyster LightsCategory>Commercial Ceiling>Surface Mounted DownlightCategory>Commercial European>OleCategory>Commercial Indoor Wall>Adjustable LightCategory>Commercial Indoor Wall>Wall WasherCategory>Commercial Spaces>Aged CareCategory>Commercial Spaces>Co WorkingCategory>Commercial Spaces>EducationCategory>Commercial Spaces>Function SpacesCategory>Commercial Spaces>HospitalityCategory>Commercial Spaces>HotelsCategory>Commercial Spaces>OfficeCategory>Commercial Spaces>Shop Fit OutCategory>European>OleCategory>Indoor Wall Lights>AdjustableCategory>Indoor Wall Lights>LED Wall LightsCategory>Indoor Wall Lights>Wall SconceCategory>Indoor Wall Lights>WallwasherCategory>Residential Space>Bathroom LightingCategory>Residential Space>Bedroom LightingCategory>Residential Space>Dining LightingCategory>Residential Space>Hallway LightingCategory>Residential Space>Kids LightingCategory>Residential Space>Kitchen LightingCategory>Residential Space>Living Room LightingCategory>Residential Space>Void LightingCOLL_CEILINGCOLL_INDOORCOLL_INDOORSCOLL_INDOORWALLCOLL_WALLCOLL_WALLLIGHTCOLOUR_BEIGECOLOUR_BLACKCOLOUR_BRASSCOLOUR_CLEARCOLOUR_GOLDCOLOUR_GREENCOLOUR_SMOKECOLOUR_WHITECom_Ceiling_AllCom_Ceiling_MountCom_Ceiling_OysterCom_Ceiling_Oyster_LightsCom_Deco_AllCom_Deco_CeilingCom_Deco_IndoorCom_EUROPEAN_ALLCom_EUROPEAN_OLECom_Indoor_ALLCom_Indoor_WallwasherCom_Indoor_WasherCom_Space_AgedCom_Space_CoworkingCom_Space_EducationCom_Space_FunctionCom_Space_HospitalityCom_Space_HotelsCom_Space_OfficeCom_Space_ShopCom_Surface_Mounted_DownlightCOMMERCIALCommercial_DecorativeCRI_+90CRI_90+CRI_<90D_YESDALIGI_INCLUDEDGL_E27Gl_NOT INCLUDEDGT_E27GT_GU10GT_INCLUDEDK_3000KK_3000K-3999KLD_ADJUSTABLELD_DOWNLD_WALLWASHERLM_1300+LM_1401-1699LM_2000+LM_301-600LM_601-900LM_900+MAT_ALUMINIUMMAT_GLASSMAT_METALMAT_STEELmix-matchMOQMOQ_26-49MOQ_NO MOQnewNoStickerPOARP_ALFIERP_BARCORP_BEAMCEILINGRP_CAMILLARP_CEILINGADJRP_CEILINGDECORP_EUROOLERP_ISLARP_LEOADJRP_LUNARCEILINGRP_ORBCEILINGRP_PELECEILINGRP_SOHOCEILINGRP_VILIRS_Ceiling_ALLRS_Ceiling_DecoRS_Ceiling_DecorativeRS_Ceiling_SurfaceRS_EUROPEAN_ALLRS_EUROPEAN_OLERS_Indoor_AdjustableRS_Indoor_ALLRS_Indoor_IndirectRS_Indoor_LED WallRS_Indoor_LED_WallRS_Indoor_LED_Wall_WallRS_Indoor_Wall_SconceRS_Indoor_WallwasherRS_Space_BathroomRS_Space_BedroomRS_Space_DiningRS_Space_HallwayRS_Space_KidsRS_Space_KitchenRS_Space_LivingRS_Space_VoidRS_Surface_Mounted_DownlightSTY_COASTALSTY_INDUSTRIALSTY_MINIMALISTICSTY_MODERNSTY_NATURALSTY_RETROSTY_TRADITIONALsustainableTYP_ADJUSTABLETYP_CEILINGTYP_INDOOR WALLTYP_WALLTYP_WALLWASHER

LM_<100LM_101-300LM_<300LM_301-600LM_601-900LM_>800 LM_900+LM_901-1300LM_801-1400LM_1300+LM_1400-2000LM_2000+LM_CUSTOM

LM_901-1300LM901-1300

LM_901-1300

12V_YESAB_NOAB_YESACCORD BKBA_31-45Category>All Decorative>CeilingCategory>All Decorative>Indoor WallCategory>Ceiling Lighting>Decorative Ceiling LightsCategory>Ceiling Lighting>Surface Mounted DownlightCategory>Commercial Ceiling>Oyster LightsCategory>Commercial Ceiling>Surface Mounted DownlightCategory>Commercial European>OleCategory>Commercial Indoor Wall>Adjustable LightCategory>Commercial Indoor Wall>Wall WasherCategory>Commercial Spaces>Aged CareCategory>Commercial Spaces>Co WorkingCategory>Commercial Spaces>EducationCategory>Commercial Spaces>Function SpacesCategory>Commercial Spaces>HospitalityCategory>Commercial Spaces>HotelsCategory>Commercial Spaces>OfficeCategory>Commercial Spaces>Shop Fit OutCategory>European>OleCategory>Indoor Wall Lights>AdjustableCategory>Indoor Wall Lights>LED Wall LightsCategory>Indoor Wall Lights>Wall SconceCategory>Indoor Wall Lights>WallwasherCategory>Residential Space>Bathroom LightingCategory>Residential Space>Bedroom LightingCategory>Residential Space>Dining LightingCategory>Residential Space>Hallway LightingCategory>Residential Space>Kids LightingCategory>Residential Space>Kitchen LightingCategory>Residential Space>Living Room LightingCategory>Residential Space>Void LightingCOLL_CEILINGCOLL_INDOORCOLL_INDOORSCOLL_INDOORWALLCOLL_WALLCOLL_WALLLIGHTCOLOUR_BEIGECOLOUR_BLACKCOLOUR_BRASSCOLOUR_CLEARCOLOUR_GOLDCOLOUR_GREENCOLOUR_SMOKECOLOUR_WHITECom_Ceiling_AllCom_Ceiling_MountCom_Ceiling_OysterCom_Ceiling_Oyster_LightsCom_Deco_AllCom_Deco_CeilingCom_Deco_IndoorCom_EUROPEAN_ALLCom_EUROPEAN_OLECom_Indoor_ALLCom_Indoor_WallwasherCom_Indoor_WasherCom_Space_AgedCom_Space_CoworkingCom_Space_EducationCom_Space_FunctionCom_Space_HospitalityCom_Space_HotelsCom_Space_OfficeCom_Space_ShopCom_Surface_Mounted_DownlightCOMMERCIALCommercial_DecorativeCRI_+90CRI_90+CRI_<90D_YESDALIGI_INCLUDEDGL_E27Gl_NOT INCLUDEDGT_E27GT_GU10GT_INCLUDEDK_3000KK_3000K-3999KLD_ADJUSTABLELD_DOWNLD_WALLWASHERLM_1300+LM_1401-1699LM_2000+LM_301-600LM_601-900LM_900+MAT_ALUMINIUMMAT_GLASSMAT_METALMAT_STEELmix-matchMOQMOQ_26-49MOQ_NO MOQnewNoStickerPOARP_ALFIERP_BARCORP_BEAMCEILINGRP_CAMILLARP_CEILINGADJRP_CEILINGDECORP_EUROOLERP_ISLARP_LEOADJRP_LUNARCEILINGRP_ORBCEILINGRP_PELECEILINGRP_SOHOCEILINGRP_VILIRS_Ceiling_ALLRS_Ceiling_DecoRS_Ceiling_DecorativeRS_Ceiling_SurfaceRS_EUROPEAN_ALLRS_EUROPEAN_OLERS_Indoor_AdjustableRS_Indoor_ALLRS_Indoor_IndirectRS_Indoor_LED WallRS_Indoor_LED_WallRS_Indoor_LED_Wall_WallRS_Indoor_Wall_SconceRS_Indoor_WallwasherRS_Space_BathroomRS_Space_BedroomRS_Space_DiningRS_Space_HallwayRS_Space_KidsRS_Space_KitchenRS_Space_LivingRS_Space_VoidRS_Surface_Mounted_DownlightSTY_COASTALSTY_INDUSTRIALSTY_MINIMALISTICSTY_MODERNSTY_NATURALSTY_RETROSTY_TRADITIONALsustainableTYP_ADJUSTABLETYP_CEILINGTYP_INDOOR WALLTYP_WALLTYP_WALLWASHER

LM_<100LM_101-300LM_<300LM_301-600LM_601-900LM_>800 LM_900+LM_901-1300LM_801-1400LM_1300+LM_1400-2000LM_2000+LM_CUSTOM

LM_801-1400LM801-1400

LM_801-1400

12V_YESAB_NOAB_YESACCORD BKBA_31-45Category>All Decorative>CeilingCategory>All Decorative>Indoor WallCategory>Ceiling Lighting>Decorative Ceiling LightsCategory>Ceiling Lighting>Surface Mounted DownlightCategory>Commercial Ceiling>Oyster LightsCategory>Commercial Ceiling>Surface Mounted DownlightCategory>Commercial European>OleCategory>Commercial Indoor Wall>Adjustable LightCategory>Commercial Indoor Wall>Wall WasherCategory>Commercial Spaces>Aged CareCategory>Commercial Spaces>Co WorkingCategory>Commercial Spaces>EducationCategory>Commercial Spaces>Function SpacesCategory>Commercial Spaces>HospitalityCategory>Commercial Spaces>HotelsCategory>Commercial Spaces>OfficeCategory>Commercial Spaces>Shop Fit OutCategory>European>OleCategory>Indoor Wall Lights>AdjustableCategory>Indoor Wall Lights>LED Wall LightsCategory>Indoor Wall Lights>Wall SconceCategory>Indoor Wall Lights>WallwasherCategory>Residential Space>Bathroom LightingCategory>Residential Space>Bedroom LightingCategory>Residential Space>Dining LightingCategory>Residential Space>Hallway LightingCategory>Residential Space>Kids LightingCategory>Residential Space>Kitchen LightingCategory>Residential Space>Living Room LightingCategory>Residential Space>Void LightingCOLL_CEILINGCOLL_INDOORCOLL_INDOORSCOLL_INDOORWALLCOLL_WALLCOLL_WALLLIGHTCOLOUR_BEIGECOLOUR_BLACKCOLOUR_BRASSCOLOUR_CLEARCOLOUR_GOLDCOLOUR_GREENCOLOUR_SMOKECOLOUR_WHITECom_Ceiling_AllCom_Ceiling_MountCom_Ceiling_OysterCom_Ceiling_Oyster_LightsCom_Deco_AllCom_Deco_CeilingCom_Deco_IndoorCom_EUROPEAN_ALLCom_EUROPEAN_OLECom_Indoor_ALLCom_Indoor_WallwasherCom_Indoor_WasherCom_Space_AgedCom_Space_CoworkingCom_Space_EducationCom_Space_FunctionCom_Space_HospitalityCom_Space_HotelsCom_Space_OfficeCom_Space_ShopCom_Surface_Mounted_DownlightCOMMERCIALCommercial_DecorativeCRI_+90CRI_90+CRI_<90D_YESDALIGI_INCLUDEDGL_E27Gl_NOT INCLUDEDGT_E27GT_GU10GT_INCLUDEDK_3000KK_3000K-3999KLD_ADJUSTABLELD_DOWNLD_WALLWASHERLM_1300+LM_1401-1699LM_2000+LM_301-600LM_601-900LM_900+MAT_ALUMINIUMMAT_GLASSMAT_METALMAT_STEELmix-matchMOQMOQ_26-49MOQ_NO MOQnewNoStickerPOARP_ALFIERP_BARCORP_BEAMCEILINGRP_CAMILLARP_CEILINGADJRP_CEILINGDECORP_EUROOLERP_ISLARP_LEOADJRP_LUNARCEILINGRP_ORBCEILINGRP_PELECEILINGRP_SOHOCEILINGRP_VILIRS_Ceiling_ALLRS_Ceiling_DecoRS_Ceiling_DecorativeRS_Ceiling_SurfaceRS_EUROPEAN_ALLRS_EUROPEAN_OLERS_Indoor_AdjustableRS_Indoor_ALLRS_Indoor_IndirectRS_Indoor_LED WallRS_Indoor_LED_WallRS_Indoor_LED_Wall_WallRS_Indoor_Wall_SconceRS_Indoor_WallwasherRS_Space_BathroomRS_Space_BedroomRS_Space_DiningRS_Space_HallwayRS_Space_KidsRS_Space_KitchenRS_Space_LivingRS_Space_VoidRS_Surface_Mounted_DownlightSTY_COASTALSTY_INDUSTRIALSTY_MINIMALISTICSTY_MODERNSTY_NATURALSTY_RETROSTY_TRADITIONALsustainableTYP_ADJUSTABLETYP_CEILINGTYP_INDOOR WALLTYP_WALLTYP_WALLWASHER

LM_<100LM_101-300LM_<300LM_301-600LM_601-900LM_>800 LM_900+LM_901-1300LM_801-1400LM_1300+LM_1400-2000LM_2000+LM_CUSTOM

1

LM_1400-2000LM1400-2000

LM_1400-2000

12V_YESAB_NOAB_YESACCORD BKBA_31-45Category>All Decorative>CeilingCategory>All Decorative>Indoor WallCategory>Ceiling Lighting>Decorative Ceiling LightsCategory>Ceiling Lighting>Surface Mounted DownlightCategory>Commercial Ceiling>Oyster LightsCategory>Commercial Ceiling>Surface Mounted DownlightCategory>Commercial European>OleCategory>Commercial Indoor Wall>Adjustable LightCategory>Commercial Indoor Wall>Wall WasherCategory>Commercial Spaces>Aged CareCategory>Commercial Spaces>Co WorkingCategory>Commercial Spaces>EducationCategory>Commercial Spaces>Function SpacesCategory>Commercial Spaces>HospitalityCategory>Commercial Spaces>HotelsCategory>Commercial Spaces>OfficeCategory>Commercial Spaces>Shop Fit OutCategory>European>OleCategory>Indoor Wall Lights>AdjustableCategory>Indoor Wall Lights>LED Wall LightsCategory>Indoor Wall Lights>Wall SconceCategory>Indoor Wall Lights>WallwasherCategory>Residential Space>Bathroom LightingCategory>Residential Space>Bedroom LightingCategory>Residential Space>Dining LightingCategory>Residential Space>Hallway LightingCategory>Residential Space>Kids LightingCategory>Residential Space>Kitchen LightingCategory>Residential Space>Living Room LightingCategory>Residential Space>Void LightingCOLL_CEILINGCOLL_INDOORCOLL_INDOORSCOLL_INDOORWALLCOLL_WALLCOLL_WALLLIGHTCOLOUR_BEIGECOLOUR_BLACKCOLOUR_BRASSCOLOUR_CLEARCOLOUR_GOLDCOLOUR_GREENCOLOUR_SMOKECOLOUR_WHITECom_Ceiling_AllCom_Ceiling_MountCom_Ceiling_OysterCom_Ceiling_Oyster_LightsCom_Deco_AllCom_Deco_CeilingCom_Deco_IndoorCom_EUROPEAN_ALLCom_EUROPEAN_OLECom_Indoor_ALLCom_Indoor_WallwasherCom_Indoor_WasherCom_Space_AgedCom_Space_CoworkingCom_Space_EducationCom_Space_FunctionCom_Space_HospitalityCom_Space_HotelsCom_Space_OfficeCom_Space_ShopCom_Surface_Mounted_DownlightCOMMERCIALCommercial_DecorativeCRI_+90CRI_90+CRI_<90D_YESDALIGI_INCLUDEDGL_E27Gl_NOT INCLUDEDGT_E27GT_GU10GT_INCLUDEDK_3000KK_3000K-3999KLD_ADJUSTABLELD_DOWNLD_WALLWASHERLM_1300+LM_1401-1699LM_2000+LM_301-600LM_601-900LM_900+MAT_ALUMINIUMMAT_GLASSMAT_METALMAT_STEELmix-matchMOQMOQ_26-49MOQ_NO MOQnewNoStickerPOARP_ALFIERP_BARCORP_BEAMCEILINGRP_CAMILLARP_CEILINGADJRP_CEILINGDECORP_EUROOLERP_ISLARP_LEOADJRP_LUNARCEILINGRP_ORBCEILINGRP_PELECEILINGRP_SOHOCEILINGRP_VILIRS_Ceiling_ALLRS_Ceiling_DecoRS_Ceiling_DecorativeRS_Ceiling_SurfaceRS_EUROPEAN_ALLRS_EUROPEAN_OLERS_Indoor_AdjustableRS_Indoor_ALLRS_Indoor_IndirectRS_Indoor_LED WallRS_Indoor_LED_WallRS_Indoor_LED_Wall_WallRS_Indoor_Wall_SconceRS_Indoor_WallwasherRS_Space_BathroomRS_Space_BedroomRS_Space_DiningRS_Space_HallwayRS_Space_KidsRS_Space_KitchenRS_Space_LivingRS_Space_VoidRS_Surface_Mounted_DownlightSTY_COASTALSTY_INDUSTRIALSTY_MINIMALISTICSTY_MODERNSTY_NATURALSTY_RETROSTY_TRADITIONALsustainableTYP_ADJUSTABLETYP_CEILINGTYP_INDOOR WALLTYP_WALLTYP_WALLWASHER

LM_<100LM_101-300LM_<300LM_301-600LM_601-900LM_>800 LM_900+LM_901-1300LM_801-1400LM_1300+LM_1400-2000LM_2000+LM_CUSTOM

1

LM_CUSTOMLMCUSTOM

LM_CUSTOM

12V_YESAB_NOAB_YESACCORD BKBA_31-45Category>All Decorative>CeilingCategory>All Decorative>Indoor WallCategory>Ceiling Lighting>Decorative Ceiling LightsCategory>Ceiling Lighting>Surface Mounted DownlightCategory>Commercial Ceiling>Oyster LightsCategory>Commercial Ceiling>Surface Mounted DownlightCategory>Commercial European>OleCategory>Commercial Indoor Wall>Adjustable LightCategory>Commercial Indoor Wall>Wall WasherCategory>Commercial Spaces>Aged CareCategory>Commercial Spaces>Co WorkingCategory>Commercial Spaces>EducationCategory>Commercial Spaces>Function SpacesCategory>Commercial Spaces>HospitalityCategory>Commercial Spaces>HotelsCategory>Commercial Spaces>OfficeCategory>Commercial Spaces>Shop Fit OutCategory>European>OleCategory>Indoor Wall Lights>AdjustableCategory>Indoor Wall Lights>LED Wall LightsCategory>Indoor Wall Lights>Wall SconceCategory>Indoor Wall Lights>WallwasherCategory>Residential Space>Bathroom LightingCategory>Residential Space>Bedroom LightingCategory>Residential Space>Dining LightingCategory>Residential Space>Hallway LightingCategory>Residential Space>Kids LightingCategory>Residential Space>Kitchen LightingCategory>Residential Space>Living Room LightingCategory>Residential Space>Void LightingCOLL_CEILINGCOLL_INDOORCOLL_INDOORSCOLL_INDOORWALLCOLL_WALLCOLL_WALLLIGHTCOLOUR_BEIGECOLOUR_BLACKCOLOUR_BRASSCOLOUR_CLEARCOLOUR_GOLDCOLOUR_GREENCOLOUR_SMOKECOLOUR_WHITECom_Ceiling_AllCom_Ceiling_MountCom_Ceiling_OysterCom_Ceiling_Oyster_LightsCom_Deco_AllCom_Deco_CeilingCom_Deco_IndoorCom_EUROPEAN_ALLCom_EUROPEAN_OLECom_Indoor_ALLCom_Indoor_WallwasherCom_Indoor_WasherCom_Space_AgedCom_Space_CoworkingCom_Space_EducationCom_Space_FunctionCom_Space_HospitalityCom_Space_HotelsCom_Space_OfficeCom_Space_ShopCom_Surface_Mounted_DownlightCOMMERCIALCommercial_DecorativeCRI_+90CRI_90+CRI_<90D_YESDALIGI_INCLUDEDGL_E27Gl_NOT INCLUDEDGT_E27GT_GU10GT_INCLUDEDK_3000KK_3000K-3999KLD_ADJUSTABLELD_DOWNLD_WALLWASHERLM_1300+LM_1401-1699LM_2000+LM_301-600LM_601-900LM_900+MAT_ALUMINIUMMAT_GLASSMAT_METALMAT_STEELmix-matchMOQMOQ_26-49MOQ_NO MOQnewNoStickerPOARP_ALFIERP_BARCORP_BEAMCEILINGRP_CAMILLARP_CEILINGADJRP_CEILINGDECORP_EUROOLERP_ISLARP_LEOADJRP_LUNARCEILINGRP_ORBCEILINGRP_PELECEILINGRP_SOHOCEILINGRP_VILIRS_Ceiling_ALLRS_Ceiling_DecoRS_Ceiling_DecorativeRS_Ceiling_SurfaceRS_EUROPEAN_ALLRS_EUROPEAN_OLERS_Indoor_AdjustableRS_Indoor_ALLRS_Indoor_IndirectRS_Indoor_LED WallRS_Indoor_LED_WallRS_Indoor_LED_Wall_WallRS_Indoor_Wall_SconceRS_Indoor_WallwasherRS_Space_BathroomRS_Space_BedroomRS_Space_DiningRS_Space_HallwayRS_Space_KidsRS_Space_KitchenRS_Space_LivingRS_Space_VoidRS_Surface_Mounted_DownlightSTY_COASTALSTY_INDUSTRIALSTY_MINIMALISTICSTY_MODERNSTY_NATURALSTY_RETROSTY_TRADITIONALsustainableTYP_ADJUSTABLETYP_CEILINGTYP_INDOOR WALLTYP_WALLTYP_WALLWASHER

LM_<100LM_101-300LM_<300LM_301-600LM_601-900LM_>800 LM_900+LM_901-1300LM_801-1400LM_1300+LM_1400-2000LM_2000+LM_CUSTOM

TEMPERATURE (KELVINS)

K_>3000KK>3000K

K_>3000K

12V_YESAB_NOAB_YESACCORD BKBA_31-45Category>All Decorative>CeilingCategory>All Decorative>Indoor WallCategory>Ceiling Lighting>Decorative Ceiling LightsCategory>Ceiling Lighting>Surface Mounted DownlightCategory>Commercial Ceiling>Oyster LightsCategory>Commercial Ceiling>Surface Mounted DownlightCategory>Commercial European>OleCategory>Commercial Indoor Wall>Adjustable LightCategory>Commercial Indoor Wall>Wall WasherCategory>Commercial Spaces>Aged CareCategory>Commercial Spaces>Co WorkingCategory>Commercial Spaces>EducationCategory>Commercial Spaces>Function SpacesCategory>Commercial Spaces>HospitalityCategory>Commercial Spaces>HotelsCategory>Commercial Spaces>OfficeCategory>Commercial Spaces>Shop Fit OutCategory>European>OleCategory>Indoor Wall Lights>AdjustableCategory>Indoor Wall Lights>LED Wall LightsCategory>Indoor Wall Lights>Wall SconceCategory>Indoor Wall Lights>WallwasherCategory>Residential Space>Bathroom LightingCategory>Residential Space>Bedroom LightingCategory>Residential Space>Dining LightingCategory>Residential Space>Hallway LightingCategory>Residential Space>Kids LightingCategory>Residential Space>Kitchen LightingCategory>Residential Space>Living Room LightingCategory>Residential Space>Void LightingCOLL_CEILINGCOLL_INDOORCOLL_INDOORSCOLL_INDOORWALLCOLL_WALLCOLL_WALLLIGHTCOLOUR_BEIGECOLOUR_BLACKCOLOUR_BRASSCOLOUR_CLEARCOLOUR_GOLDCOLOUR_GREENCOLOUR_SMOKECOLOUR_WHITECom_Ceiling_AllCom_Ceiling_MountCom_Ceiling_OysterCom_Ceiling_Oyster_LightsCom_Deco_AllCom_Deco_CeilingCom_Deco_IndoorCom_EUROPEAN_ALLCom_EUROPEAN_OLECom_Indoor_ALLCom_Indoor_WallwasherCom_Indoor_WasherCom_Space_AgedCom_Space_CoworkingCom_Space_EducationCom_Space_FunctionCom_Space_HospitalityCom_Space_HotelsCom_Space_OfficeCom_Space_ShopCom_Surface_Mounted_DownlightCOMMERCIALCommercial_DecorativeCRI_+90CRI_90+CRI_<90D_YESDALIGI_INCLUDEDGL_E27Gl_NOT INCLUDEDGT_E27GT_GU10GT_INCLUDEDK_3000KK_3000K-3999KLD_ADJUSTABLELD_DOWNLD_WALLWASHERLM_1300+LM_1401-1699LM_2000+LM_301-600LM_601-900LM_900+MAT_ALUMINIUMMAT_GLASSMAT_METALMAT_STEELmix-matchMOQMOQ_26-49MOQ_NO MOQnewNoStickerPOARP_ALFIERP_BARCORP_BEAMCEILINGRP_CAMILLARP_CEILINGADJRP_CEILINGDECORP_EUROOLERP_ISLARP_LEOADJRP_LUNARCEILINGRP_ORBCEILINGRP_PELECEILINGRP_SOHOCEILINGRP_VILIRS_Ceiling_ALLRS_Ceiling_DecoRS_Ceiling_DecorativeRS_Ceiling_SurfaceRS_EUROPEAN_ALLRS_EUROPEAN_OLERS_Indoor_AdjustableRS_Indoor_ALLRS_Indoor_IndirectRS_Indoor_LED WallRS_Indoor_LED_WallRS_Indoor_LED_Wall_WallRS_Indoor_Wall_SconceRS_Indoor_WallwasherRS_Space_BathroomRS_Space_BedroomRS_Space_DiningRS_Space_HallwayRS_Space_KidsRS_Space_KitchenRS_Space_LivingRS_Space_VoidRS_Surface_Mounted_DownlightSTY_COASTALSTY_INDUSTRIALSTY_MINIMALISTICSTY_MODERNSTY_NATURALSTY_RETROSTY_TRADITIONALsustainableTYP_ADJUSTABLETYP_CEILINGTYP_INDOOR WALLTYP_WALLTYP_WALLWASHER

K_>3000KK_3000K-3999KK_4000K-4999KK_5000K+K_CCTK_CUSTOM

1

K_4000K-4999KK4000K-4999K

K_4000K-4999K

12V_YESAB_NOAB_YESACCORD BKBA_31-45Category>All Decorative>CeilingCategory>All Decorative>Indoor WallCategory>Ceiling Lighting>Decorative Ceiling LightsCategory>Ceiling Lighting>Surface Mounted DownlightCategory>Commercial Ceiling>Oyster LightsCategory>Commercial Ceiling>Surface Mounted DownlightCategory>Commercial European>OleCategory>Commercial Indoor Wall>Adjustable LightCategory>Commercial Indoor Wall>Wall WasherCategory>Commercial Spaces>Aged CareCategory>Commercial Spaces>Co WorkingCategory>Commercial Spaces>EducationCategory>Commercial Spaces>Function SpacesCategory>Commercial Spaces>HospitalityCategory>Commercial Spaces>HotelsCategory>Commercial Spaces>OfficeCategory>Commercial Spaces>Shop Fit OutCategory>European>OleCategory>Indoor Wall Lights>AdjustableCategory>Indoor Wall Lights>LED Wall LightsCategory>Indoor Wall Lights>Wall SconceCategory>Indoor Wall Lights>WallwasherCategory>Residential Space>Bathroom LightingCategory>Residential Space>Bedroom LightingCategory>Residential Space>Dining LightingCategory>Residential Space>Hallway LightingCategory>Residential Space>Kids LightingCategory>Residential Space>Kitchen LightingCategory>Residential Space>Living Room LightingCategory>Residential Space>Void LightingCOLL_CEILINGCOLL_INDOORCOLL_INDOORSCOLL_INDOORWALLCOLL_WALLCOLL_WALLLIGHTCOLOUR_BEIGECOLOUR_BLACKCOLOUR_BRASSCOLOUR_CLEARCOLOUR_GOLDCOLOUR_GREENCOLOUR_SMOKECOLOUR_WHITECom_Ceiling_AllCom_Ceiling_MountCom_Ceiling_OysterCom_Ceiling_Oyster_LightsCom_Deco_AllCom_Deco_CeilingCom_Deco_IndoorCom_EUROPEAN_ALLCom_EUROPEAN_OLECom_Indoor_ALLCom_Indoor_WallwasherCom_Indoor_WasherCom_Space_AgedCom_Space_CoworkingCom_Space_EducationCom_Space_FunctionCom_Space_HospitalityCom_Space_HotelsCom_Space_OfficeCom_Space_ShopCom_Surface_Mounted_DownlightCOMMERCIALCommercial_DecorativeCRI_+90CRI_90+CRI_<90D_YESDALIGI_INCLUDEDGL_E27Gl_NOT INCLUDEDGT_E27GT_GU10GT_INCLUDEDK_3000KK_3000K-3999KLD_ADJUSTABLELD_DOWNLD_WALLWASHERLM_1300+LM_1401-1699LM_2000+LM_301-600LM_601-900LM_900+MAT_ALUMINIUMMAT_GLASSMAT_METALMAT_STEELmix-matchMOQMOQ_26-49MOQ_NO MOQnewNoStickerPOARP_ALFIERP_BARCORP_BEAMCEILINGRP_CAMILLARP_CEILINGADJRP_CEILINGDECORP_EUROOLERP_ISLARP_LEOADJRP_LUNARCEILINGRP_ORBCEILINGRP_PELECEILINGRP_SOHOCEILINGRP_VILIRS_Ceiling_ALLRS_Ceiling_DecoRS_Ceiling_DecorativeRS_Ceiling_SurfaceRS_EUROPEAN_ALLRS_EUROPEAN_OLERS_Indoor_AdjustableRS_Indoor_ALLRS_Indoor_IndirectRS_Indoor_LED WallRS_Indoor_LED_WallRS_Indoor_LED_Wall_WallRS_Indoor_Wall_SconceRS_Indoor_WallwasherRS_Space_BathroomRS_Space_BedroomRS_Space_DiningRS_Space_HallwayRS_Space_KidsRS_Space_KitchenRS_Space_LivingRS_Space_VoidRS_Surface_Mounted_DownlightSTY_COASTALSTY_INDUSTRIALSTY_MINIMALISTICSTY_MODERNSTY_NATURALSTY_RETROSTY_TRADITIONALsustainableTYP_ADJUSTABLETYP_CEILINGTYP_INDOOR WALLTYP_WALLTYP_WALLWASHER

K_>3000KK_3000K-3999KK_4000K-4999KK_5000K+K_CCTK_CUSTOM

K_5000K+K5000K+

K_5000K+

12V_YESAB_NOAB_YESACCORD BKBA_31-45Category>All Decorative>CeilingCategory>All Decorative>Indoor WallCategory>Ceiling Lighting>Decorative Ceiling LightsCategory>Ceiling Lighting>Surface Mounted DownlightCategory>Commercial Ceiling>Oyster LightsCategory>Commercial Ceiling>Surface Mounted DownlightCategory>Commercial European>OleCategory>Commercial Indoor Wall>Adjustable LightCategory>Commercial Indoor Wall>Wall WasherCategory>Commercial Spaces>Aged CareCategory>Commercial Spaces>Co WorkingCategory>Commercial Spaces>EducationCategory>Commercial Spaces>Function SpacesCategory>Commercial Spaces>HospitalityCategory>Commercial Spaces>HotelsCategory>Commercial Spaces>OfficeCategory>Commercial Spaces>Shop Fit OutCategory>European>OleCategory>Indoor Wall Lights>AdjustableCategory>Indoor Wall Lights>LED Wall LightsCategory>Indoor Wall Lights>Wall SconceCategory>Indoor Wall Lights>WallwasherCategory>Residential Space>Bathroom LightingCategory>Residential Space>Bedroom LightingCategory>Residential Space>Dining LightingCategory>Residential Space>Hallway LightingCategory>Residential Space>Kids LightingCategory>Residential Space>Kitchen LightingCategory>Residential Space>Living Room LightingCategory>Residential Space>Void LightingCOLL_CEILINGCOLL_INDOORCOLL_INDOORSCOLL_INDOORWALLCOLL_WALLCOLL_WALLLIGHTCOLOUR_BEIGECOLOUR_BLACKCOLOUR_BRASSCOLOUR_CLEARCOLOUR_GOLDCOLOUR_GREENCOLOUR_SMOKECOLOUR_WHITECom_Ceiling_AllCom_Ceiling_MountCom_Ceiling_OysterCom_Ceiling_Oyster_LightsCom_Deco_AllCom_Deco_CeilingCom_Deco_IndoorCom_EUROPEAN_ALLCom_EUROPEAN_OLECom_Indoor_ALLCom_Indoor_WallwasherCom_Indoor_WasherCom_Space_AgedCom_Space_CoworkingCom_Space_EducationCom_Space_FunctionCom_Space_HospitalityCom_Space_HotelsCom_Space_OfficeCom_Space_ShopCom_Surface_Mounted_DownlightCOMMERCIALCommercial_DecorativeCRI_+90CRI_90+CRI_<90D_YESDALIGI_INCLUDEDGL_E27Gl_NOT INCLUDEDGT_E27GT_GU10GT_INCLUDEDK_3000KK_3000K-3999KLD_ADJUSTABLELD_DOWNLD_WALLWASHERLM_1300+LM_1401-1699LM_2000+LM_301-600LM_601-900LM_900+MAT_ALUMINIUMMAT_GLASSMAT_METALMAT_STEELmix-matchMOQMOQ_26-49MOQ_NO MOQnewNoStickerPOARP_ALFIERP_BARCORP_BEAMCEILINGRP_CAMILLARP_CEILINGADJRP_CEILINGDECORP_EUROOLERP_ISLARP_LEOADJRP_LUNARCEILINGRP_ORBCEILINGRP_PELECEILINGRP_SOHOCEILINGRP_VILIRS_Ceiling_ALLRS_Ceiling_DecoRS_Ceiling_DecorativeRS_Ceiling_SurfaceRS_EUROPEAN_ALLRS_EUROPEAN_OLERS_Indoor_AdjustableRS_Indoor_ALLRS_Indoor_IndirectRS_Indoor_LED WallRS_Indoor_LED_WallRS_Indoor_LED_Wall_WallRS_Indoor_Wall_SconceRS_Indoor_WallwasherRS_Space_BathroomRS_Space_BedroomRS_Space_DiningRS_Space_HallwayRS_Space_KidsRS_Space_KitchenRS_Space_LivingRS_Space_VoidRS_Surface_Mounted_DownlightSTY_COASTALSTY_INDUSTRIALSTY_MINIMALISTICSTY_MODERNSTY_NATURALSTY_RETROSTY_TRADITIONALsustainableTYP_ADJUSTABLETYP_CEILINGTYP_INDOOR WALLTYP_WALLTYP_WALLWASHER

K_>3000KK_3000K-3999KK_4000K-4999KK_5000K+K_CCTK_CUSTOM

K_CCTKCCT

K_CCT

12V_YESAB_NOAB_YESACCORD BKBA_31-45Category>All Decorative>CeilingCategory>All Decorative>Indoor WallCategory>Ceiling Lighting>Decorative Ceiling LightsCategory>Ceiling Lighting>Surface Mounted DownlightCategory>Commercial Ceiling>Oyster LightsCategory>Commercial Ceiling>Surface Mounted DownlightCategory>Commercial European>OleCategory>Commercial Indoor Wall>Adjustable LightCategory>Commercial Indoor Wall>Wall WasherCategory>Commercial Spaces>Aged CareCategory>Commercial Spaces>Co WorkingCategory>Commercial Spaces>EducationCategory>Commercial Spaces>Function SpacesCategory>Commercial Spaces>HospitalityCategory>Commercial Spaces>HotelsCategory>Commercial Spaces>OfficeCategory>Commercial Spaces>Shop Fit OutCategory>European>OleCategory>Indoor Wall Lights>AdjustableCategory>Indoor Wall Lights>LED Wall LightsCategory>Indoor Wall Lights>Wall SconceCategory>Indoor Wall Lights>WallwasherCategory>Residential Space>Bathroom LightingCategory>Residential Space>Bedroom LightingCategory>Residential Space>Dining LightingCategory>Residential Space>Hallway LightingCategory>Residential Space>Kids LightingCategory>Residential Space>Kitchen LightingCategory>Residential Space>Living Room LightingCategory>Residential Space>Void LightingCOLL_CEILINGCOLL_INDOORCOLL_INDOORSCOLL_INDOORWALLCOLL_WALLCOLL_WALLLIGHTCOLOUR_BEIGECOLOUR_BLACKCOLOUR_BRASSCOLOUR_CLEARCOLOUR_GOLDCOLOUR_GREENCOLOUR_SMOKECOLOUR_WHITECom_Ceiling_AllCom_Ceiling_MountCom_Ceiling_OysterCom_Ceiling_Oyster_LightsCom_Deco_AllCom_Deco_CeilingCom_Deco_IndoorCom_EUROPEAN_ALLCom_EUROPEAN_OLECom_Indoor_ALLCom_Indoor_WallwasherCom_Indoor_WasherCom_Space_AgedCom_Space_CoworkingCom_Space_EducationCom_Space_FunctionCom_Space_HospitalityCom_Space_HotelsCom_Space_OfficeCom_Space_ShopCom_Surface_Mounted_DownlightCOMMERCIALCommercial_DecorativeCRI_+90CRI_90+CRI_<90D_YESDALIGI_INCLUDEDGL_E27Gl_NOT INCLUDEDGT_E27GT_GU10GT_INCLUDEDK_3000KK_3000K-3999KLD_ADJUSTABLELD_DOWNLD_WALLWASHERLM_1300+LM_1401-1699LM_2000+LM_301-600LM_601-900LM_900+MAT_ALUMINIUMMAT_GLASSMAT_METALMAT_STEELmix-matchMOQMOQ_26-49MOQ_NO MOQnewNoStickerPOARP_ALFIERP_BARCORP_BEAMCEILINGRP_CAMILLARP_CEILINGADJRP_CEILINGDECORP_EUROOLERP_ISLARP_LEOADJRP_LUNARCEILINGRP_ORBCEILINGRP_PELECEILINGRP_SOHOCEILINGRP_VILIRS_Ceiling_ALLRS_Ceiling_DecoRS_Ceiling_DecorativeRS_Ceiling_SurfaceRS_EUROPEAN_ALLRS_EUROPEAN_OLERS_Indoor_AdjustableRS_Indoor_ALLRS_Indoor_IndirectRS_Indoor_LED WallRS_Indoor_LED_WallRS_Indoor_LED_Wall_WallRS_Indoor_Wall_SconceRS_Indoor_WallwasherRS_Space_BathroomRS_Space_BedroomRS_Space_DiningRS_Space_HallwayRS_Space_KidsRS_Space_KitchenRS_Space_LivingRS_Space_VoidRS_Surface_Mounted_DownlightSTY_COASTALSTY_INDUSTRIALSTY_MINIMALISTICSTY_MODERNSTY_NATURALSTY_RETROSTY_TRADITIONALsustainableTYP_ADJUSTABLETYP_CEILINGTYP_INDOOR WALLTYP_WALLTYP_WALLWASHER

K_>3000KK_3000K-3999KK_4000K-4999KK_5000K+K_CCTK_CUSTOM

K_CUSTOMKCUSTOM

K_CUSTOM

12V_YESAB_NOAB_YESACCORD BKBA_31-45Category>All Decorative>CeilingCategory>All Decorative>Indoor WallCategory>Ceiling Lighting>Decorative Ceiling LightsCategory>Ceiling Lighting>Surface Mounted DownlightCategory>Commercial Ceiling>Oyster LightsCategory>Commercial Ceiling>Surface Mounted DownlightCategory>Commercial European>OleCategory>Commercial Indoor Wall>Adjustable LightCategory>Commercial Indoor Wall>Wall WasherCategory>Commercial Spaces>Aged CareCategory>Commercial Spaces>Co WorkingCategory>Commercial Spaces>EducationCategory>Commercial Spaces>Function SpacesCategory>Commercial Spaces>HospitalityCategory>Commercial Spaces>HotelsCategory>Commercial Spaces>OfficeCategory>Commercial Spaces>Shop Fit OutCategory>European>OleCategory>Indoor Wall Lights>AdjustableCategory>Indoor Wall Lights>LED Wall LightsCategory>Indoor Wall Lights>Wall SconceCategory>Indoor Wall Lights>WallwasherCategory>Residential Space>Bathroom LightingCategory>Residential Space>Bedroom LightingCategory>Residential Space>Dining LightingCategory>Residential Space>Hallway LightingCategory>Residential Space>Kids LightingCategory>Residential Space>Kitchen LightingCategory>Residential Space>Living Room LightingCategory>Residential Space>Void LightingCOLL_CEILINGCOLL_INDOORCOLL_INDOORSCOLL_INDOORWALLCOLL_WALLCOLL_WALLLIGHTCOLOUR_BEIGECOLOUR_BLACKCOLOUR_BRASSCOLOUR_CLEARCOLOUR_GOLDCOLOUR_GREENCOLOUR_SMOKECOLOUR_WHITECom_Ceiling_AllCom_Ceiling_MountCom_Ceiling_OysterCom_Ceiling_Oyster_LightsCom_Deco_AllCom_Deco_CeilingCom_Deco_IndoorCom_EUROPEAN_ALLCom_EUROPEAN_OLECom_Indoor_ALLCom_Indoor_WallwasherCom_Indoor_WasherCom_Space_AgedCom_Space_CoworkingCom_Space_EducationCom_Space_FunctionCom_Space_HospitalityCom_Space_HotelsCom_Space_OfficeCom_Space_ShopCom_Surface_Mounted_DownlightCOMMERCIALCommercial_DecorativeCRI_+90CRI_90+CRI_<90D_YESDALIGI_INCLUDEDGL_E27Gl_NOT INCLUDEDGT_E27GT_GU10GT_INCLUDEDK_3000KK_3000K-3999KLD_ADJUSTABLELD_DOWNLD_WALLWASHERLM_1300+LM_1401-1699LM_2000+LM_301-600LM_601-900LM_900+MAT_ALUMINIUMMAT_GLASSMAT_METALMAT_STEELmix-matchMOQMOQ_26-49MOQ_NO MOQnewNoStickerPOARP_ALFIERP_BARCORP_BEAMCEILINGRP_CAMILLARP_CEILINGADJRP_CEILINGDECORP_EUROOLERP_ISLARP_LEOADJRP_LUNARCEILINGRP_ORBCEILINGRP_PELECEILINGRP_SOHOCEILINGRP_VILIRS_Ceiling_ALLRS_Ceiling_DecoRS_Ceiling_DecorativeRS_Ceiling_SurfaceRS_EUROPEAN_ALLRS_EUROPEAN_OLERS_Indoor_AdjustableRS_Indoor_ALLRS_Indoor_IndirectRS_Indoor_LED WallRS_Indoor_LED_WallRS_Indoor_LED_Wall_WallRS_Indoor_Wall_SconceRS_Indoor_WallwasherRS_Space_BathroomRS_Space_BedroomRS_Space_DiningRS_Space_HallwayRS_Space_KidsRS_Space_KitchenRS_Space_LivingRS_Space_VoidRS_Surface_Mounted_DownlightSTY_COASTALSTY_INDUSTRIALSTY_MINIMALISTICSTY_MODERNSTY_NATURALSTY_RETROSTY_TRADITIONALsustainableTYP_ADJUSTABLETYP_CEILINGTYP_INDOOR WALLTYP_WALLTYP_WALLWASHER

K_>3000KK_3000K-3999KK_4000K-4999KK_5000K+K_CCTK_CUSTOM

LENGTH

L_<1300MML<1300MM

L_<1300MM

12V_YESAB_NOAB_YESACCORD BKBA_31-45Category>All Decorative>CeilingCategory>All Decorative>Indoor WallCategory>Ceiling Lighting>Decorative Ceiling LightsCategory>Ceiling Lighting>Surface Mounted DownlightCategory>Commercial Ceiling>Oyster LightsCategory>Commercial Ceiling>Surface Mounted DownlightCategory>Commercial European>OleCategory>Commercial Indoor Wall>Adjustable LightCategory>Commercial Indoor Wall>Wall WasherCategory>Commercial Spaces>Aged CareCategory>Commercial Spaces>Co WorkingCategory>Commercial Spaces>EducationCategory>Commercial Spaces>Function SpacesCategory>Commercial Spaces>HospitalityCategory>Commercial Spaces>HotelsCategory>Commercial Spaces>OfficeCategory>Commercial Spaces>Shop Fit OutCategory>European>OleCategory>Indoor Wall Lights>AdjustableCategory>Indoor Wall Lights>LED Wall LightsCategory>Indoor Wall Lights>Wall SconceCategory>Indoor Wall Lights>WallwasherCategory>Residential Space>Bathroom LightingCategory>Residential Space>Bedroom LightingCategory>Residential Space>Dining LightingCategory>Residential Space>Hallway LightingCategory>Residential Space>Kids LightingCategory>Residential Space>Kitchen LightingCategory>Residential Space>Living Room LightingCategory>Residential Space>Void LightingCOLL_CEILINGCOLL_INDOORCOLL_INDOORSCOLL_INDOORWALLCOLL_WALLCOLL_WALLLIGHTCOLOUR_BEIGECOLOUR_BLACKCOLOUR_BRASSCOLOUR_CLEARCOLOUR_GOLDCOLOUR_GREENCOLOUR_SMOKECOLOUR_WHITECom_Ceiling_AllCom_Ceiling_MountCom_Ceiling_OysterCom_Ceiling_Oyster_LightsCom_Deco_AllCom_Deco_CeilingCom_Deco_IndoorCom_EUROPEAN_ALLCom_EUROPEAN_OLECom_Indoor_ALLCom_Indoor_WallwasherCom_Indoor_WasherCom_Space_AgedCom_Space_CoworkingCom_Space_EducationCom_Space_FunctionCom_Space_HospitalityCom_Space_HotelsCom_Space_OfficeCom_Space_ShopCom_Surface_Mounted_DownlightCOMMERCIALCommercial_DecorativeCRI_+90CRI_90+CRI_<90D_YESDALIGI_INCLUDEDGL_E27Gl_NOT INCLUDEDGT_E27GT_GU10GT_INCLUDEDK_3000KK_3000K-3999KLD_ADJUSTABLELD_DOWNLD_WALLWASHERLM_1300+LM_1401-1699LM_2000+LM_301-600LM_601-900LM_900+MAT_ALUMINIUMMAT_GLASSMAT_METALMAT_STEELmix-matchMOQMOQ_26-49MOQ_NO MOQnewNoStickerPOARP_ALFIERP_BARCORP_BEAMCEILINGRP_CAMILLARP_CEILINGADJRP_CEILINGDECORP_EUROOLERP_ISLARP_LEOADJRP_LUNARCEILINGRP_ORBCEILINGRP_PELECEILINGRP_SOHOCEILINGRP_VILIRS_Ceiling_ALLRS_Ceiling_DecoRS_Ceiling_DecorativeRS_Ceiling_SurfaceRS_EUROPEAN_ALLRS_EUROPEAN_OLERS_Indoor_AdjustableRS_Indoor_ALLRS_Indoor_IndirectRS_Indoor_LED WallRS_Indoor_LED_WallRS_Indoor_LED_Wall_WallRS_Indoor_Wall_SconceRS_Indoor_WallwasherRS_Space_BathroomRS_Space_BedroomRS_Space_DiningRS_Space_HallwayRS_Space_KidsRS_Space_KitchenRS_Space_LivingRS_Space_VoidRS_Surface_Mounted_DownlightSTY_COASTALSTY_INDUSTRIALSTY_MINIMALISTICSTY_MODERNSTY_NATURALSTY_RETROSTY_TRADITIONALsustainableTYP_ADJUSTABLETYP_CEILINGTYP_INDOOR WALLTYP_WALLTYP_WALLWASHER

L_<1300MML_1300MM-1500MML_1501MM-1800MML_1800MM+L_CUSTOM

L_1300MM-1500MML1300MM-1500MM

L_1300MM-1500MM

12V_YESAB_NOAB_YESACCORD BKBA_31-45Category>All Decorative>CeilingCategory>All Decorative>Indoor WallCategory>Ceiling Lighting>Decorative Ceiling LightsCategory>Ceiling Lighting>Surface Mounted DownlightCategory>Commercial Ceiling>Oyster LightsCategory>Commercial Ceiling>Surface Mounted DownlightCategory>Commercial European>OleCategory>Commercial Indoor Wall>Adjustable LightCategory>Commercial Indoor Wall>Wall WasherCategory>Commercial Spaces>Aged CareCategory>Commercial Spaces>Co WorkingCategory>Commercial Spaces>EducationCategory>Commercial Spaces>Function SpacesCategory>Commercial Spaces>HospitalityCategory>Commercial Spaces>HotelsCategory>Commercial Spaces>OfficeCategory>Commercial Spaces>Shop Fit OutCategory>European>OleCategory>Indoor Wall Lights>AdjustableCategory>Indoor Wall Lights>LED Wall LightsCategory>Indoor Wall Lights>Wall SconceCategory>Indoor Wall Lights>WallwasherCategory>Residential Space>Bathroom LightingCategory>Residential Space>Bedroom LightingCategory>Residential Space>Dining LightingCategory>Residential Space>Hallway LightingCategory>Residential Space>Kids LightingCategory>Residential Space>Kitchen LightingCategory>Residential Space>Living Room LightingCategory>Residential Space>Void LightingCOLL_CEILINGCOLL_INDOORCOLL_INDOORSCOLL_INDOORWALLCOLL_WALLCOLL_WALLLIGHTCOLOUR_BEIGECOLOUR_BLACKCOLOUR_BRASSCOLOUR_CLEARCOLOUR_GOLDCOLOUR_GREENCOLOUR_SMOKECOLOUR_WHITECom_Ceiling_AllCom_Ceiling_MountCom_Ceiling_OysterCom_Ceiling_Oyster_LightsCom_Deco_AllCom_Deco_CeilingCom_Deco_IndoorCom_EUROPEAN_ALLCom_EUROPEAN_OLECom_Indoor_ALLCom_Indoor_WallwasherCom_Indoor_WasherCom_Space_AgedCom_Space_CoworkingCom_Space_EducationCom_Space_FunctionCom_Space_HospitalityCom_Space_HotelsCom_Space_OfficeCom_Space_ShopCom_Surface_Mounted_DownlightCOMMERCIALCommercial_DecorativeCRI_+90CRI_90+CRI_<90D_YESDALIGI_INCLUDEDGL_E27Gl_NOT INCLUDEDGT_E27GT_GU10GT_INCLUDEDK_3000KK_3000K-3999KLD_ADJUSTABLELD_DOWNLD_WALLWASHERLM_1300+LM_1401-1699LM_2000+LM_301-600LM_601-900LM_900+MAT_ALUMINIUMMAT_GLASSMAT_METALMAT_STEELmix-matchMOQMOQ_26-49MOQ_NO MOQnewNoStickerPOARP_ALFIERP_BARCORP_BEAMCEILINGRP_CAMILLARP_CEILINGADJRP_CEILINGDECORP_EUROOLERP_ISLARP_LEOADJRP_LUNARCEILINGRP_ORBCEILINGRP_PELECEILINGRP_SOHOCEILINGRP_VILIRS_Ceiling_ALLRS_Ceiling_DecoRS_Ceiling_DecorativeRS_Ceiling_SurfaceRS_EUROPEAN_ALLRS_EUROPEAN_OLERS_Indoor_AdjustableRS_Indoor_ALLRS_Indoor_IndirectRS_Indoor_LED WallRS_Indoor_LED_WallRS_Indoor_LED_Wall_WallRS_Indoor_Wall_SconceRS_Indoor_WallwasherRS_Space_BathroomRS_Space_BedroomRS_Space_DiningRS_Space_HallwayRS_Space_KidsRS_Space_KitchenRS_Space_LivingRS_Space_VoidRS_Surface_Mounted_DownlightSTY_COASTALSTY_INDUSTRIALSTY_MINIMALISTICSTY_MODERNSTY_NATURALSTY_RETROSTY_TRADITIONALsustainableTYP_ADJUSTABLETYP_CEILINGTYP_INDOOR WALLTYP_WALLTYP_WALLWASHER

L_<1300MML_1300MM-1500MML_1501MM-1800MML_1800MM+L_CUSTOM

L_1501MM-1800MML1501MM-1800MM

L_1501MM-1800MM

12V_YESAB_NOAB_YESACCORD BKBA_31-45Category>All Decorative>CeilingCategory>All Decorative>Indoor WallCategory>Ceiling Lighting>Decorative Ceiling LightsCategory>Ceiling Lighting>Surface Mounted DownlightCategory>Commercial Ceiling>Oyster LightsCategory>Commercial Ceiling>Surface Mounted DownlightCategory>Commercial European>OleCategory>Commercial Indoor Wall>Adjustable LightCategory>Commercial Indoor Wall>Wall WasherCategory>Commercial Spaces>Aged CareCategory>Commercial Spaces>Co WorkingCategory>Commercial Spaces>EducationCategory>Commercial Spaces>Function SpacesCategory>Commercial Spaces>HospitalityCategory>Commercial Spaces>HotelsCategory>Commercial Spaces>OfficeCategory>Commercial Spaces>Shop Fit OutCategory>European>OleCategory>Indoor Wall Lights>AdjustableCategory>Indoor Wall Lights>LED Wall LightsCategory>Indoor Wall Lights>Wall SconceCategory>Indoor Wall Lights>WallwasherCategory>Residential Space>Bathroom LightingCategory>Residential Space>Bedroom LightingCategory>Residential Space>Dining LightingCategory>Residential Space>Hallway LightingCategory>Residential Space>Kids LightingCategory>Residential Space>Kitchen LightingCategory>Residential Space>Living Room LightingCategory>Residential Space>Void LightingCOLL_CEILINGCOLL_INDOORCOLL_INDOORSCOLL_INDOORWALLCOLL_WALLCOLL_WALLLIGHTCOLOUR_BEIGECOLOUR_BLACKCOLOUR_BRASSCOLOUR_CLEARCOLOUR_GOLDCOLOUR_GREENCOLOUR_SMOKECOLOUR_WHITECom_Ceiling_AllCom_Ceiling_MountCom_Ceiling_OysterCom_Ceiling_Oyster_LightsCom_Deco_AllCom_Deco_CeilingCom_Deco_IndoorCom_EUROPEAN_ALLCom_EUROPEAN_OLECom_Indoor_ALLCom_Indoor_WallwasherCom_Indoor_WasherCom_Space_AgedCom_Space_CoworkingCom_Space_EducationCom_Space_FunctionCom_Space_HospitalityCom_Space_HotelsCom_Space_OfficeCom_Space_ShopCom_Surface_Mounted_DownlightCOMMERCIALCommercial_DecorativeCRI_+90CRI_90+CRI_<90D_YESDALIGI_INCLUDEDGL_E27Gl_NOT INCLUDEDGT_E27GT_GU10GT_INCLUDEDK_3000KK_3000K-3999KLD_ADJUSTABLELD_DOWNLD_WALLWASHERLM_1300+LM_1401-1699LM_2000+LM_301-600LM_601-900LM_900+MAT_ALUMINIUMMAT_GLASSMAT_METALMAT_STEELmix-matchMOQMOQ_26-49MOQ_NO MOQnewNoStickerPOARP_ALFIERP_BARCORP_BEAMCEILINGRP_CAMILLARP_CEILINGADJRP_CEILINGDECORP_EUROOLERP_ISLARP_LEOADJRP_LUNARCEILINGRP_ORBCEILINGRP_PELECEILINGRP_SOHOCEILINGRP_VILIRS_Ceiling_ALLRS_Ceiling_DecoRS_Ceiling_DecorativeRS_Ceiling_SurfaceRS_EUROPEAN_ALLRS_EUROPEAN_OLERS_Indoor_AdjustableRS_Indoor_ALLRS_Indoor_IndirectRS_Indoor_LED WallRS_Indoor_LED_WallRS_Indoor_LED_Wall_WallRS_Indoor_Wall_SconceRS_Indoor_WallwasherRS_Space_BathroomRS_Space_BedroomRS_Space_DiningRS_Space_HallwayRS_Space_KidsRS_Space_KitchenRS_Space_LivingRS_Space_VoidRS_Surface_Mounted_DownlightSTY_COASTALSTY_INDUSTRIALSTY_MINIMALISTICSTY_MODERNSTY_NATURALSTY_RETROSTY_TRADITIONALsustainableTYP_ADJUSTABLETYP_CEILINGTYP_INDOOR WALLTYP_WALLTYP_WALLWASHER

L_<1300MML_1300MM-1500MML_1501MM-1800MML_1800MM+L_CUSTOM

L_1800MM+L1800MM+

L_1800MM+

12V_YESAB_NOAB_YESACCORD BKBA_31-45Category>All Decorative>CeilingCategory>All Decorative>Indoor WallCategory>Ceiling Lighting>Decorative Ceiling LightsCategory>Ceiling Lighting>Surface Mounted DownlightCategory>Commercial Ceiling>Oyster LightsCategory>Commercial Ceiling>Surface Mounted DownlightCategory>Commercial European>OleCategory>Commercial Indoor Wall>Adjustable LightCategory>Commercial Indoor Wall>Wall WasherCategory>Commercial Spaces>Aged CareCategory>Commercial Spaces>Co WorkingCategory>Commercial Spaces>EducationCategory>Commercial Spaces>Function SpacesCategory>Commercial Spaces>HospitalityCategory>Commercial Spaces>HotelsCategory>Commercial Spaces>OfficeCategory>Commercial Spaces>Shop Fit OutCategory>European>OleCategory>Indoor Wall Lights>AdjustableCategory>Indoor Wall Lights>LED Wall LightsCategory>Indoor Wall Lights>Wall SconceCategory>Indoor Wall Lights>WallwasherCategory>Residential Space>Bathroom LightingCategory>Residential Space>Bedroom LightingCategory>Residential Space>Dining LightingCategory>Residential Space>Hallway LightingCategory>Residential Space>Kids LightingCategory>Residential Space>Kitchen LightingCategory>Residential Space>Living Room LightingCategory>Residential Space>Void LightingCOLL_CEILINGCOLL_INDOORCOLL_INDOORSCOLL_INDOORWALLCOLL_WALLCOLL_WALLLIGHTCOLOUR_BEIGECOLOUR_BLACKCOLOUR_BRASSCOLOUR_CLEARCOLOUR_GOLDCOLOUR_GREENCOLOUR_SMOKECOLOUR_WHITECom_Ceiling_AllCom_Ceiling_MountCom_Ceiling_OysterCom_Ceiling_Oyster_LightsCom_Deco_AllCom_Deco_CeilingCom_Deco_IndoorCom_EUROPEAN_ALLCom_EUROPEAN_OLECom_Indoor_ALLCom_Indoor_WallwasherCom_Indoor_WasherCom_Space_AgedCom_Space_CoworkingCom_Space_EducationCom_Space_FunctionCom_Space_HospitalityCom_Space_HotelsCom_Space_OfficeCom_Space_ShopCom_Surface_Mounted_DownlightCOMMERCIALCommercial_DecorativeCRI_+90CRI_90+CRI_<90D_YESDALIGI_INCLUDEDGL_E27Gl_NOT INCLUDEDGT_E27GT_GU10GT_INCLUDEDK_3000KK_3000K-3999KLD_ADJUSTABLELD_DOWNLD_WALLWASHERLM_1300+LM_1401-1699LM_2000+LM_301-600LM_601-900LM_900+MAT_ALUMINIUMMAT_GLASSMAT_METALMAT_STEELmix-matchMOQMOQ_26-49MOQ_NO MOQnewNoStickerPOARP_ALFIERP_BARCORP_BEAMCEILINGRP_CAMILLARP_CEILINGADJRP_CEILINGDECORP_EUROOLERP_ISLARP_LEOADJRP_LUNARCEILINGRP_ORBCEILINGRP_PELECEILINGRP_SOHOCEILINGRP_VILIRS_Ceiling_ALLRS_Ceiling_DecoRS_Ceiling_DecorativeRS_Ceiling_SurfaceRS_EUROPEAN_ALLRS_EUROPEAN_OLERS_Indoor_AdjustableRS_Indoor_ALLRS_Indoor_IndirectRS_Indoor_LED WallRS_Indoor_LED_WallRS_Indoor_LED_Wall_WallRS_Indoor_Wall_SconceRS_Indoor_WallwasherRS_Space_BathroomRS_Space_BedroomRS_Space_DiningRS_Space_HallwayRS_Space_KidsRS_Space_KitchenRS_Space_LivingRS_Space_VoidRS_Surface_Mounted_DownlightSTY_COASTALSTY_INDUSTRIALSTY_MINIMALISTICSTY_MODERNSTY_NATURALSTY_RETROSTY_TRADITIONALsustainableTYP_ADJUSTABLETYP_CEILINGTYP_INDOOR WALLTYP_WALLTYP_WALLWASHER

L_<1300MML_1300MM-1500MML_1501MM-1800MML_1800MM+L_CUSTOM

L_CUSTOMLCUSTOM

L_CUSTOM

12V_YESAB_NOAB_YESACCORD BKBA_31-45Category>All Decorative>CeilingCategory>All Decorative>Indoor WallCategory>Ceiling Lighting>Decorative Ceiling LightsCategory>Ceiling Lighting>Surface Mounted DownlightCategory>Commercial Ceiling>Oyster LightsCategory>Commercial Ceiling>Surface Mounted DownlightCategory>Commercial European>OleCategory>Commercial Indoor Wall>Adjustable LightCategory>Commercial Indoor Wall>Wall WasherCategory>Commercial Spaces>Aged CareCategory>Commercial Spaces>Co WorkingCategory>Commercial Spaces>EducationCategory>Commercial Spaces>Function SpacesCategory>Commercial Spaces>HospitalityCategory>Commercial Spaces>HotelsCategory>Commercial Spaces>OfficeCategory>Commercial Spaces>Shop Fit OutCategory>European>OleCategory>Indoor Wall Lights>AdjustableCategory>Indoor Wall Lights>LED Wall LightsCategory>Indoor Wall Lights>Wall SconceCategory>Indoor Wall Lights>WallwasherCategory>Residential Space>Bathroom LightingCategory>Residential Space>Bedroom LightingCategory>Residential Space>Dining LightingCategory>Residential Space>Hallway LightingCategory>Residential Space>Kids LightingCategory>Residential Space>Kitchen LightingCategory>Residential Space>Living Room LightingCategory>Residential Space>Void LightingCOLL_CEILINGCOLL_INDOORCOLL_INDOORSCOLL_INDOORWALLCOLL_WALLCOLL_WALLLIGHTCOLOUR_BEIGECOLOUR_BLACKCOLOUR_BRASSCOLOUR_CLEARCOLOUR_GOLDCOLOUR_GREENCOLOUR_SMOKECOLOUR_WHITECom_Ceiling_AllCom_Ceiling_MountCom_Ceiling_OysterCom_Ceiling_Oyster_LightsCom_Deco_AllCom_Deco_CeilingCom_Deco_IndoorCom_EUROPEAN_ALLCom_EUROPEAN_OLECom_Indoor_ALLCom_Indoor_WallwasherCom_Indoor_WasherCom_Space_AgedCom_Space_CoworkingCom_Space_EducationCom_Space_FunctionCom_Space_HospitalityCom_Space_HotelsCom_Space_OfficeCom_Space_ShopCom_Surface_Mounted_DownlightCOMMERCIALCommercial_DecorativeCRI_+90CRI_90+CRI_<90D_YESDALIGI_INCLUDEDGL_E27Gl_NOT INCLUDEDGT_E27GT_GU10GT_INCLUDEDK_3000KK_3000K-3999KLD_ADJUSTABLELD_DOWNLD_WALLWASHERLM_1300+LM_1401-1699LM_2000+LM_301-600LM_601-900LM_900+MAT_ALUMINIUMMAT_GLASSMAT_METALMAT_STEELmix-matchMOQMOQ_26-49MOQ_NO MOQnewNoStickerPOARP_ALFIERP_BARCORP_BEAMCEILINGRP_CAMILLARP_CEILINGADJRP_CEILINGDECORP_EUROOLERP_ISLARP_LEOADJRP_LUNARCEILINGRP_ORBCEILINGRP_PELECEILINGRP_SOHOCEILINGRP_VILIRS_Ceiling_ALLRS_Ceiling_DecoRS_Ceiling_DecorativeRS_Ceiling_SurfaceRS_EUROPEAN_ALLRS_EUROPEAN_OLERS_Indoor_AdjustableRS_Indoor_ALLRS_Indoor_IndirectRS_Indoor_LED WallRS_Indoor_LED_WallRS_Indoor_LED_Wall_WallRS_Indoor_Wall_SconceRS_Indoor_WallwasherRS_Space_BathroomRS_Space_BedroomRS_Space_DiningRS_Space_HallwayRS_Space_KidsRS_Space_KitchenRS_Space_LivingRS_Space_VoidRS_Surface_Mounted_DownlightSTY_COASTALSTY_INDUSTRIALSTY_MINIMALISTICSTY_MODERNSTY_NATURALSTY_RETROSTY_TRADITIONALsustainableTYP_ADJUSTABLETYP_CEILINGTYP_INDOOR WALLTYP_WALLTYP_WALLWASHER

L_<1300MML_1300MM-1500MML_1501MM-1800MML_1800MM+L_CUSTOM

DIMMABLE

D_NODNO

D_NO

12V_YESAB_NOAB_YESACCORD BKBA_31-45Category>All Decorative>CeilingCategory>All Decorative>Indoor WallCategory>Ceiling Lighting>Decorative Ceiling LightsCategory>Ceiling Lighting>Surface Mounted DownlightCategory>Commercial Ceiling>Oyster LightsCategory>Commercial Ceiling>Surface Mounted DownlightCategory>Commercial European>OleCategory>Commercial Indoor Wall>Adjustable LightCategory>Commercial Indoor Wall>Wall WasherCategory>Commercial Spaces>Aged CareCategory>Commercial Spaces>Co WorkingCategory>Commercial Spaces>EducationCategory>Commercial Spaces>Function SpacesCategory>Commercial Spaces>HospitalityCategory>Commercial Spaces>HotelsCategory>Commercial Spaces>OfficeCategory>Commercial Spaces>Shop Fit OutCategory>European>OleCategory>Indoor Wall Lights>AdjustableCategory>Indoor Wall Lights>LED Wall LightsCategory>Indoor Wall Lights>Wall SconceCategory>Indoor Wall Lights>WallwasherCategory>Residential Space>Bathroom LightingCategory>Residential Space>Bedroom LightingCategory>Residential Space>Dining LightingCategory>Residential Space>Hallway LightingCategory>Residential Space>Kids LightingCategory>Residential Space>Kitchen LightingCategory>Residential Space>Living Room LightingCategory>Residential Space>Void LightingCOLL_CEILINGCOLL_INDOORCOLL_INDOORSCOLL_INDOORWALLCOLL_WALLCOLL_WALLLIGHTCOLOUR_BEIGECOLOUR_BLACKCOLOUR_BRASSCOLOUR_CLEARCOLOUR_GOLDCOLOUR_GREENCOLOUR_SMOKECOLOUR_WHITECom_Ceiling_AllCom_Ceiling_MountCom_Ceiling_OysterCom_Ceiling_Oyster_LightsCom_Deco_AllCom_Deco_CeilingCom_Deco_IndoorCom_EUROPEAN_ALLCom_EUROPEAN_OLECom_Indoor_ALLCom_Indoor_WallwasherCom_Indoor_WasherCom_Space_AgedCom_Space_CoworkingCom_Space_EducationCom_Space_FunctionCom_Space_HospitalityCom_Space_HotelsCom_Space_OfficeCom_Space_ShopCom_Surface_Mounted_DownlightCOMMERCIALCommercial_DecorativeCRI_+90CRI_90+CRI_<90D_YESDALIGI_INCLUDEDGL_E27Gl_NOT INCLUDEDGT_E27GT_GU10GT_INCLUDEDK_3000KK_3000K-3999KLD_ADJUSTABLELD_DOWNLD_WALLWASHERLM_1300+LM_1401-1699LM_2000+LM_301-600LM_601-900LM_900+MAT_ALUMINIUMMAT_GLASSMAT_METALMAT_STEELmix-matchMOQMOQ_26-49MOQ_NO MOQnewNoStickerPOARP_ALFIERP_BARCORP_BEAMCEILINGRP_CAMILLARP_CEILINGADJRP_CEILINGDECORP_EUROOLERP_ISLARP_LEOADJRP_LUNARCEILINGRP_ORBCEILINGRP_PELECEILINGRP_SOHOCEILINGRP_VILIRS_Ceiling_ALLRS_Ceiling_DecoRS_Ceiling_DecorativeRS_Ceiling_SurfaceRS_EUROPEAN_ALLRS_EUROPEAN_OLERS_Indoor_AdjustableRS_Indoor_ALLRS_Indoor_IndirectRS_Indoor_LED WallRS_Indoor_LED_WallRS_Indoor_LED_Wall_WallRS_Indoor_Wall_SconceRS_Indoor_WallwasherRS_Space_BathroomRS_Space_BedroomRS_Space_DiningRS_Space_HallwayRS_Space_KidsRS_Space_KitchenRS_Space_LivingRS_Space_VoidRS_Surface_Mounted_DownlightSTY_COASTALSTY_INDUSTRIALSTY_MINIMALISTICSTY_MODERNSTY_NATURALSTY_RETROSTY_TRADITIONALsustainableTYP_ADJUSTABLETYP_CEILINGTYP_INDOOR WALLTYP_WALLTYP_WALLWASHER

D_NOD_YESD_OPTIONALD_UPONREQUEST

7

D_OPTIONALDOPTIONAL

D_OPTIONAL

12V_YESAB_NOAB_YESACCORD BKBA_31-45Category>All Decorative>CeilingCategory>All Decorative>Indoor WallCategory>Ceiling Lighting>Decorative Ceiling LightsCategory>Ceiling Lighting>Surface Mounted DownlightCategory>Commercial Ceiling>Oyster LightsCategory>Commercial Ceiling>Surface Mounted DownlightCategory>Commercial European>OleCategory>Commercial Indoor Wall>Adjustable LightCategory>Commercial Indoor Wall>Wall WasherCategory>Commercial Spaces>Aged CareCategory>Commercial Spaces>Co WorkingCategory>Commercial Spaces>EducationCategory>Commercial Spaces>Function SpacesCategory>Commercial Spaces>HospitalityCategory>Commercial Spaces>HotelsCategory>Commercial Spaces>OfficeCategory>Commercial Spaces>Shop Fit OutCategory>European>OleCategory>Indoor Wall Lights>AdjustableCategory>Indoor Wall Lights>LED Wall LightsCategory>Indoor Wall Lights>Wall SconceCategory>Indoor Wall Lights>WallwasherCategory>Residential Space>Bathroom LightingCategory>Residential Space>Bedroom LightingCategory>Residential Space>Dining LightingCategory>Residential Space>Hallway LightingCategory>Residential Space>Kids LightingCategory>Residential Space>Kitchen LightingCategory>Residential Space>Living Room LightingCategory>Residential Space>Void LightingCOLL_CEILINGCOLL_INDOORCOLL_INDOORSCOLL_INDOORWALLCOLL_WALLCOLL_WALLLIGHTCOLOUR_BEIGECOLOUR_BLACKCOLOUR_BRASSCOLOUR_CLEARCOLOUR_GOLDCOLOUR_GREENCOLOUR_SMOKECOLOUR_WHITECom_Ceiling_AllCom_Ceiling_MountCom_Ceiling_OysterCom_Ceiling_Oyster_LightsCom_Deco_AllCom_Deco_CeilingCom_Deco_IndoorCom_EUROPEAN_ALLCom_EUROPEAN_OLECom_Indoor_ALLCom_Indoor_WallwasherCom_Indoor_WasherCom_Space_AgedCom_Space_CoworkingCom_Space_EducationCom_Space_FunctionCom_Space_HospitalityCom_Space_HotelsCom_Space_OfficeCom_Space_ShopCom_Surface_Mounted_DownlightCOMMERCIALCommercial_DecorativeCRI_+90CRI_90+CRI_<90D_YESDALIGI_INCLUDEDGL_E27Gl_NOT INCLUDEDGT_E27GT_GU10GT_INCLUDEDK_3000KK_3000K-3999KLD_ADJUSTABLELD_DOWNLD_WALLWASHERLM_1300+LM_1401-1699LM_2000+LM_301-600LM_601-900LM_900+MAT_ALUMINIUMMAT_GLASSMAT_METALMAT_STEELmix-matchMOQMOQ_26-49MOQ_NO MOQnewNoStickerPOARP_ALFIERP_BARCORP_BEAMCEILINGRP_CAMILLARP_CEILINGADJRP_CEILINGDECORP_EUROOLERP_ISLARP_LEOADJRP_LUNARCEILINGRP_ORBCEILINGRP_PELECEILINGRP_SOHOCEILINGRP_VILIRS_Ceiling_ALLRS_Ceiling_DecoRS_Ceiling_DecorativeRS_Ceiling_SurfaceRS_EUROPEAN_ALLRS_EUROPEAN_OLERS_Indoor_AdjustableRS_Indoor_ALLRS_Indoor_IndirectRS_Indoor_LED WallRS_Indoor_LED_WallRS_Indoor_LED_Wall_WallRS_Indoor_Wall_SconceRS_Indoor_WallwasherRS_Space_BathroomRS_Space_BedroomRS_Space_DiningRS_Space_HallwayRS_Space_KidsRS_Space_KitchenRS_Space_LivingRS_Space_VoidRS_Surface_Mounted_DownlightSTY_COASTALSTY_INDUSTRIALSTY_MINIMALISTICSTY_MODERNSTY_NATURALSTY_RETROSTY_TRADITIONALsustainableTYP_ADJUSTABLETYP_CEILINGTYP_INDOOR WALLTYP_WALLTYP_WALLWASHER

D_NOD_YESD_OPTIONALD_UPONREQUEST

D_UPONREQUESTDUPONREQUEST

D_UPONREQUEST

12V_YESAB_NOAB_YESACCORD BKBA_31-45Category>All Decorative>CeilingCategory>All Decorative>Indoor WallCategory>Ceiling Lighting>Decorative Ceiling LightsCategory>Ceiling Lighting>Surface Mounted DownlightCategory>Commercial Ceiling>Oyster LightsCategory>Commercial Ceiling>Surface Mounted DownlightCategory>Commercial European>OleCategory>Commercial Indoor Wall>Adjustable LightCategory>Commercial Indoor Wall>Wall WasherCategory>Commercial Spaces>Aged CareCategory>Commercial Spaces>Co WorkingCategory>Commercial Spaces>EducationCategory>Commercial Spaces>Function SpacesCategory>Commercial Spaces>HospitalityCategory>Commercial Spaces>HotelsCategory>Commercial Spaces>OfficeCategory>Commercial Spaces>Shop Fit OutCategory>European>OleCategory>Indoor Wall Lights>AdjustableCategory>Indoor Wall Lights>LED Wall LightsCategory>Indoor Wall Lights>Wall SconceCategory>Indoor Wall Lights>WallwasherCategory>Residential Space>Bathroom LightingCategory>Residential Space>Bedroom LightingCategory>Residential Space>Dining LightingCategory>Residential Space>Hallway LightingCategory>Residential Space>Kids LightingCategory>Residential Space>Kitchen LightingCategory>Residential Space>Living Room LightingCategory>Residential Space>Void LightingCOLL_CEILINGCOLL_INDOORCOLL_INDOORSCOLL_INDOORWALLCOLL_WALLCOLL_WALLLIGHTCOLOUR_BEIGECOLOUR_BLACKCOLOUR_BRASSCOLOUR_CLEARCOLOUR_GOLDCOLOUR_GREENCOLOUR_SMOKECOLOUR_WHITECom_Ceiling_AllCom_Ceiling_MountCom_Ceiling_OysterCom_Ceiling_Oyster_LightsCom_Deco_AllCom_Deco_CeilingCom_Deco_IndoorCom_EUROPEAN_ALLCom_EUROPEAN_OLECom_Indoor_ALLCom_Indoor_WallwasherCom_Indoor_WasherCom_Space_AgedCom_Space_CoworkingCom_Space_EducationCom_Space_FunctionCom_Space_HospitalityCom_Space_HotelsCom_Space_OfficeCom_Space_ShopCom_Surface_Mounted_DownlightCOMMERCIALCommercial_DecorativeCRI_+90CRI_90+CRI_<90D_YESDALIGI_INCLUDEDGL_E27Gl_NOT INCLUDEDGT_E27GT_GU10GT_INCLUDEDK_3000KK_3000K-3999KLD_ADJUSTABLELD_DOWNLD_WALLWASHERLM_1300+LM_1401-1699LM_2000+LM_301-600LM_601-900LM_900+MAT_ALUMINIUMMAT_GLASSMAT_METALMAT_STEELmix-matchMOQMOQ_26-49MOQ_NO MOQnewNoStickerPOARP_ALFIERP_BARCORP_BEAMCEILINGRP_CAMILLARP_CEILINGADJRP_CEILINGDECORP_EUROOLERP_ISLARP_LEOADJRP_LUNARCEILINGRP_ORBCEILINGRP_PELECEILINGRP_SOHOCEILINGRP_VILIRS_Ceiling_ALLRS_Ceiling_DecoRS_Ceiling_DecorativeRS_Ceiling_SurfaceRS_EUROPEAN_ALLRS_EUROPEAN_OLERS_Indoor_AdjustableRS_Indoor_ALLRS_Indoor_IndirectRS_Indoor_LED WallRS_Indoor_LED_WallRS_Indoor_LED_Wall_WallRS_Indoor_Wall_SconceRS_Indoor_WallwasherRS_Space_BathroomRS_Space_BedroomRS_Space_DiningRS_Space_HallwayRS_Space_KidsRS_Space_KitchenRS_Space_LivingRS_Space_VoidRS_Surface_Mounted_DownlightSTY_COASTALSTY_INDUSTRIALSTY_MINIMALISTICSTY_MODERNSTY_NATURALSTY_RETROSTY_TRADITIONALsustainableTYP_ADJUSTABLETYP_CEILINGTYP_INDOOR WALLTYP_WALLTYP_WALLWASHER

D_NOD_YESD_OPTIONALD_UPONREQUEST

IP RATING

IP0-IP43IP0-IP43

IP0-IP43

12V_YESAB_NOAB_YESACCORD BKBA_31-45Category>All Decorative>CeilingCategory>All Decorative>Indoor WallCategory>Ceiling Lighting>Decorative Ceiling LightsCategory>Ceiling Lighting>Surface Mounted DownlightCategory>Commercial Ceiling>Oyster LightsCategory>Commercial Ceiling>Surface Mounted DownlightCategory>Commercial European>OleCategory>Commercial Indoor Wall>Adjustable LightCategory>Commercial Indoor Wall>Wall WasherCategory>Commercial Spaces>Aged CareCategory>Commercial Spaces>Co WorkingCategory>Commercial Spaces>EducationCategory>Commercial Spaces>Function SpacesCategory>Commercial Spaces>HospitalityCategory>Commercial Spaces>HotelsCategory>Commercial Spaces>OfficeCategory>Commercial Spaces>Shop Fit OutCategory>European>OleCategory>Indoor Wall Lights>AdjustableCategory>Indoor Wall Lights>LED Wall LightsCategory>Indoor Wall Lights>Wall SconceCategory>Indoor Wall Lights>WallwasherCategory>Residential Space>Bathroom LightingCategory>Residential Space>Bedroom LightingCategory>Residential Space>Dining LightingCategory>Residential Space>Hallway LightingCategory>Residential Space>Kids LightingCategory>Residential Space>Kitchen LightingCategory>Residential Space>Living Room LightingCategory>Residential Space>Void LightingCOLL_CEILINGCOLL_INDOORCOLL_INDOORSCOLL_INDOORWALLCOLL_WALLCOLL_WALLLIGHTCOLOUR_BEIGECOLOUR_BLACKCOLOUR_BRASSCOLOUR_CLEARCOLOUR_GOLDCOLOUR_GREENCOLOUR_SMOKECOLOUR_WHITECom_Ceiling_AllCom_Ceiling_MountCom_Ceiling_OysterCom_Ceiling_Oyster_LightsCom_Deco_AllCom_Deco_CeilingCom_Deco_IndoorCom_EUROPEAN_ALLCom_EUROPEAN_OLECom_Indoor_ALLCom_Indoor_WallwasherCom_Indoor_WasherCom_Space_AgedCom_Space_CoworkingCom_Space_EducationCom_Space_FunctionCom_Space_HospitalityCom_Space_HotelsCom_Space_OfficeCom_Space_ShopCom_Surface_Mounted_DownlightCOMMERCIALCommercial_DecorativeCRI_+90CRI_90+CRI_<90D_YESDALIGI_INCLUDEDGL_E27Gl_NOT INCLUDEDGT_E27GT_GU10GT_INCLUDEDK_3000KK_3000K-3999KLD_ADJUSTABLELD_DOWNLD_WALLWASHERLM_1300+LM_1401-1699LM_2000+LM_301-600LM_601-900LM_900+MAT_ALUMINIUMMAT_GLASSMAT_METALMAT_STEELmix-matchMOQMOQ_26-49MOQ_NO MOQnewNoStickerPOARP_ALFIERP_BARCORP_BEAMCEILINGRP_CAMILLARP_CEILINGADJRP_CEILINGDECORP_EUROOLERP_ISLARP_LEOADJRP_LUNARCEILINGRP_ORBCEILINGRP_PELECEILINGRP_SOHOCEILINGRP_VILIRS_Ceiling_ALLRS_Ceiling_DecoRS_Ceiling_DecorativeRS_Ceiling_SurfaceRS_EUROPEAN_ALLRS_EUROPEAN_OLERS_Indoor_AdjustableRS_Indoor_ALLRS_Indoor_IndirectRS_Indoor_LED WallRS_Indoor_LED_WallRS_Indoor_LED_Wall_WallRS_Indoor_Wall_SconceRS_Indoor_WallwasherRS_Space_BathroomRS_Space_BedroomRS_Space_DiningRS_Space_HallwayRS_Space_KidsRS_Space_KitchenRS_Space_LivingRS_Space_VoidRS_Surface_Mounted_DownlightSTY_COASTALSTY_INDUSTRIALSTY_MINIMALISTICSTY_MODERNSTY_NATURALSTY_RETROSTY_TRADITIONALsustainableTYP_ADJUSTABLETYP_CEILINGTYP_INDOOR WALLTYP_WALLTYP_WALLWASHER

IP0-IP43IP44-IP55IP56-IP65IP66+

IP44-IP55IP44-IP55

IP44-IP55

12V_YESAB_NOAB_YESACCORD BKBA_31-45Category>All Decorative>CeilingCategory>All Decorative>Indoor WallCategory>Ceiling Lighting>Decorative Ceiling LightsCategory>Ceiling Lighting>Surface Mounted DownlightCategory>Commercial Ceiling>Oyster LightsCategory>Commercial Ceiling>Surface Mounted DownlightCategory>Commercial European>OleCategory>Commercial Indoor Wall>Adjustable LightCategory>Commercial Indoor Wall>Wall WasherCategory>Commercial Spaces>Aged CareCategory>Commercial Spaces>Co WorkingCategory>Commercial Spaces>EducationCategory>Commercial Spaces>Function SpacesCategory>Commercial Spaces>HospitalityCategory>Commercial Spaces>HotelsCategory>Commercial Spaces>OfficeCategory>Commercial Spaces>Shop Fit OutCategory>European>OleCategory>Indoor Wall Lights>AdjustableCategory>Indoor Wall Lights>LED Wall LightsCategory>Indoor Wall Lights>Wall SconceCategory>Indoor Wall Lights>WallwasherCategory>Residential Space>Bathroom LightingCategory>Residential Space>Bedroom LightingCategory>Residential Space>Dining LightingCategory>Residential Space>Hallway LightingCategory>Residential Space>Kids LightingCategory>Residential Space>Kitchen LightingCategory>Residential Space>Living Room LightingCategory>Residential Space>Void LightingCOLL_CEILINGCOLL_INDOORCOLL_INDOORSCOLL_INDOORWALLCOLL_WALLCOLL_WALLLIGHTCOLOUR_BEIGECOLOUR_BLACKCOLOUR_BRASSCOLOUR_CLEARCOLOUR_GOLDCOLOUR_GREENCOLOUR_SMOKECOLOUR_WHITECom_Ceiling_AllCom_Ceiling_MountCom_Ceiling_OysterCom_Ceiling_Oyster_LightsCom_Deco_AllCom_Deco_CeilingCom_Deco_IndoorCom_EUROPEAN_ALLCom_EUROPEAN_OLECom_Indoor_ALLCom_Indoor_WallwasherCom_Indoor_WasherCom_Space_AgedCom_Space_CoworkingCom_Space_EducationCom_Space_FunctionCom_Space_HospitalityCom_Space_HotelsCom_Space_OfficeCom_Space_ShopCom_Surface_Mounted_DownlightCOMMERCIALCommercial_DecorativeCRI_+90CRI_90+CRI_<90D_YESDALIGI_INCLUDEDGL_E27Gl_NOT INCLUDEDGT_E27GT_GU10GT_INCLUDEDK_3000KK_3000K-3999KLD_ADJUSTABLELD_DOWNLD_WALLWASHERLM_1300+LM_1401-1699LM_2000+LM_301-600LM_601-900LM_900+MAT_ALUMINIUMMAT_GLASSMAT_METALMAT_STEELmix-matchMOQMOQ_26-49MOQ_NO MOQnewNoStickerPOARP_ALFIERP_BARCORP_BEAMCEILINGRP_CAMILLARP_CEILINGADJRP_CEILINGDECORP_EUROOLERP_ISLARP_LEOADJRP_LUNARCEILINGRP_ORBCEILINGRP_PELECEILINGRP_SOHOCEILINGRP_VILIRS_Ceiling_ALLRS_Ceiling_DecoRS_Ceiling_DecorativeRS_Ceiling_SurfaceRS_EUROPEAN_ALLRS_EUROPEAN_OLERS_Indoor_AdjustableRS_Indoor_ALLRS_Indoor_IndirectRS_Indoor_LED WallRS_Indoor_LED_WallRS_Indoor_LED_Wall_WallRS_Indoor_Wall_SconceRS_Indoor_WallwasherRS_Space_BathroomRS_Space_BedroomRS_Space_DiningRS_Space_HallwayRS_Space_KidsRS_Space_KitchenRS_Space_LivingRS_Space_VoidRS_Surface_Mounted_DownlightSTY_COASTALSTY_INDUSTRIALSTY_MINIMALISTICSTY_MODERNSTY_NATURALSTY_RETROSTY_TRADITIONALsustainableTYP_ADJUSTABLETYP_CEILINGTYP_INDOOR WALLTYP_WALLTYP_WALLWASHER

IP0-IP43IP44-IP55IP56-IP65IP66+

IP56-IP65IP56-IP65

IP56-IP65

12V_YESAB_NOAB_YESACCORD BKBA_31-45Category>All Decorative>CeilingCategory>All Decorative>Indoor WallCategory>Ceiling Lighting>Decorative Ceiling LightsCategory>Ceiling Lighting>Surface Mounted DownlightCategory>Commercial Ceiling>Oyster LightsCategory>Commercial Ceiling>Surface Mounted DownlightCategory>Commercial European>OleCategory>Commercial Indoor Wall>Adjustable LightCategory>Commercial Indoor Wall>Wall WasherCategory>Commercial Spaces>Aged CareCategory>Commercial Spaces>Co WorkingCategory>Commercial Spaces>EducationCategory>Commercial Spaces>Function SpacesCategory>Commercial Spaces>HospitalityCategory>Commercial Spaces>HotelsCategory>Commercial Spaces>OfficeCategory>Commercial Spaces>Shop Fit OutCategory>European>OleCategory>Indoor Wall Lights>AdjustableCategory>Indoor Wall Lights>LED Wall LightsCategory>Indoor Wall Lights>Wall SconceCategory>Indoor Wall Lights>WallwasherCategory>Residential Space>Bathroom LightingCategory>Residential Space>Bedroom LightingCategory>Residential Space>Dining LightingCategory>Residential Space>Hallway LightingCategory>Residential Space>Kids LightingCategory>Residential Space>Kitchen LightingCategory>Residential Space>Living Room LightingCategory>Residential Space>Void LightingCOLL_CEILINGCOLL_INDOORCOLL_INDOORSCOLL_INDOORWALLCOLL_WALLCOLL_WALLLIGHTCOLOUR_BEIGECOLOUR_BLACKCOLOUR_BRASSCOLOUR_CLEARCOLOUR_GOLDCOLOUR_GREENCOLOUR_SMOKECOLOUR_WHITECom_Ceiling_AllCom_Ceiling_MountCom_Ceiling_OysterCom_Ceiling_Oyster_LightsCom_Deco_AllCom_Deco_CeilingCom_Deco_IndoorCom_EUROPEAN_ALLCom_EUROPEAN_OLECom_Indoor_ALLCom_Indoor_WallwasherCom_Indoor_WasherCom_Space_AgedCom_Space_CoworkingCom_Space_EducationCom_Space_FunctionCom_Space_HospitalityCom_Space_HotelsCom_Space_OfficeCom_Space_ShopCom_Surface_Mounted_DownlightCOMMERCIALCommercial_DecorativeCRI_+90CRI_90+CRI_<90D_YESDALIGI_INCLUDEDGL_E27Gl_NOT INCLUDEDGT_E27GT_GU10GT_INCLUDEDK_3000KK_3000K-3999KLD_ADJUSTABLELD_DOWNLD_WALLWASHERLM_1300+LM_1401-1699LM_2000+LM_301-600LM_601-900LM_900+MAT_ALUMINIUMMAT_GLASSMAT_METALMAT_STEELmix-matchMOQMOQ_26-49MOQ_NO MOQnewNoStickerPOARP_ALFIERP_BARCORP_BEAMCEILINGRP_CAMILLARP_CEILINGADJRP_CEILINGDECORP_EUROOLERP_ISLARP_LEOADJRP_LUNARCEILINGRP_ORBCEILINGRP_PELECEILINGRP_SOHOCEILINGRP_VILIRS_Ceiling_ALLRS_Ceiling_DecoRS_Ceiling_DecorativeRS_Ceiling_SurfaceRS_EUROPEAN_ALLRS_EUROPEAN_OLERS_Indoor_AdjustableRS_Indoor_ALLRS_Indoor_IndirectRS_Indoor_LED WallRS_Indoor_LED_WallRS_Indoor_LED_Wall_WallRS_Indoor_Wall_SconceRS_Indoor_WallwasherRS_Space_BathroomRS_Space_BedroomRS_Space_DiningRS_Space_HallwayRS_Space_KidsRS_Space_KitchenRS_Space_LivingRS_Space_VoidRS_Surface_Mounted_DownlightSTY_COASTALSTY_INDUSTRIALSTY_MINIMALISTICSTY_MODERNSTY_NATURALSTY_RETROSTY_TRADITIONALsustainableTYP_ADJUSTABLETYP_CEILINGTYP_INDOOR WALLTYP_WALLTYP_WALLWASHER

IP0-IP43IP44-IP55IP56-IP65IP66+

IP66+IP66+

IP66+

12V_YESAB_NOAB_YESACCORD BKBA_31-45Category>All Decorative>CeilingCategory>All Decorative>Indoor WallCategory>Ceiling Lighting>Decorative Ceiling LightsCategory>Ceiling Lighting>Surface Mounted DownlightCategory>Commercial Ceiling>Oyster LightsCategory>Commercial Ceiling>Surface Mounted DownlightCategory>Commercial European>OleCategory>Commercial Indoor Wall>Adjustable LightCategory>Commercial Indoor Wall>Wall WasherCategory>Commercial Spaces>Aged CareCategory>Commercial Spaces>Co WorkingCategory>Commercial Spaces>EducationCategory>Commercial Spaces>Function SpacesCategory>Commercial Spaces>HospitalityCategory>Commercial Spaces>HotelsCategory>Commercial Spaces>OfficeCategory>Commercial Spaces>Shop Fit OutCategory>European>OleCategory>Indoor Wall Lights>AdjustableCategory>Indoor Wall Lights>LED Wall LightsCategory>Indoor Wall Lights>Wall SconceCategory>Indoor Wall Lights>WallwasherCategory>Residential Space>Bathroom LightingCategory>Residential Space>Bedroom LightingCategory>Residential Space>Dining LightingCategory>Residential Space>Hallway LightingCategory>Residential Space>Kids LightingCategory>Residential Space>Kitchen LightingCategory>Residential Space>Living Room LightingCategory>Residential Space>Void LightingCOLL_CEILINGCOLL_INDOORCOLL_INDOORSCOLL_INDOORWALLCOLL_WALLCOLL_WALLLIGHTCOLOUR_BEIGECOLOUR_BLACKCOLOUR_BRASSCOLOUR_CLEARCOLOUR_GOLDCOLOUR_GREENCOLOUR_SMOKECOLOUR_WHITECom_Ceiling_AllCom_Ceiling_MountCom_Ceiling_OysterCom_Ceiling_Oyster_LightsCom_Deco_AllCom_Deco_CeilingCom_Deco_IndoorCom_EUROPEAN_ALLCom_EUROPEAN_OLECom_Indoor_ALLCom_Indoor_WallwasherCom_Indoor_WasherCom_Space_AgedCom_Space_CoworkingCom_Space_EducationCom_Space_FunctionCom_Space_HospitalityCom_Space_HotelsCom_Space_OfficeCom_Space_ShopCom_Surface_Mounted_DownlightCOMMERCIALCommercial_DecorativeCRI_+90CRI_90+CRI_<90D_YESDALIGI_INCLUDEDGL_E27Gl_NOT INCLUDEDGT_E27GT_GU10GT_INCLUDEDK_3000KK_3000K-3999KLD_ADJUSTABLELD_DOWNLD_WALLWASHERLM_1300+LM_1401-1699LM_2000+LM_301-600LM_601-900LM_900+MAT_ALUMINIUMMAT_GLASSMAT_METALMAT_STEELmix-matchMOQMOQ_26-49MOQ_NO MOQnewNoStickerPOARP_ALFIERP_BARCORP_BEAMCEILINGRP_CAMILLARP_CEILINGADJRP_CEILINGDECORP_EUROOLERP_ISLARP_LEOADJRP_LUNARCEILINGRP_ORBCEILINGRP_PELECEILINGRP_SOHOCEILINGRP_VILIRS_Ceiling_ALLRS_Ceiling_DecoRS_Ceiling_DecorativeRS_Ceiling_SurfaceRS_EUROPEAN_ALLRS_EUROPEAN_OLERS_Indoor_AdjustableRS_Indoor_ALLRS_Indoor_IndirectRS_Indoor_LED WallRS_Indoor_LED_WallRS_Indoor_LED_Wall_WallRS_Indoor_Wall_SconceRS_Indoor_WallwasherRS_Space_BathroomRS_Space_BedroomRS_Space_DiningRS_Space_HallwayRS_Space_KidsRS_Space_KitchenRS_Space_LivingRS_Space_VoidRS_Surface_Mounted_DownlightSTY_COASTALSTY_INDUSTRIALSTY_MINIMALISTICSTY_MODERNSTY_NATURALSTY_RETROSTY_TRADITIONALsustainableTYP_ADJUSTABLETYP_CEILINGTYP_INDOOR WALLTYP_WALLTYP_WALLWASHER

IP0-IP43IP44-IP55IP56-IP65IP66+

GLOBE SIZE

GS_A60GSA60

GS_A60

12V_YESAB_NOAB_YESACCORD BKBA_31-45Category>All Decorative>CeilingCategory>All Decorative>Indoor WallCategory>Ceiling Lighting>Decorative Ceiling LightsCategory>Ceiling Lighting>Surface Mounted DownlightCategory>Commercial Ceiling>Oyster LightsCategory>Commercial Ceiling>Surface Mounted DownlightCategory>Commercial European>OleCategory>Commercial Indoor Wall>Adjustable LightCategory>Commercial Indoor Wall>Wall WasherCategory>Commercial Spaces>Aged CareCategory>Commercial Spaces>Co WorkingCategory>Commercial Spaces>EducationCategory>Commercial Spaces>Function SpacesCategory>Commercial Spaces>HospitalityCategory>Commercial Spaces>HotelsCategory>Commercial Spaces>OfficeCategory>Commercial Spaces>Shop Fit OutCategory>European>OleCategory>Indoor Wall Lights>AdjustableCategory>Indoor Wall Lights>LED Wall LightsCategory>Indoor Wall Lights>Wall SconceCategory>Indoor Wall Lights>WallwasherCategory>Residential Space>Bathroom LightingCategory>Residential Space>Bedroom LightingCategory>Residential Space>Dining LightingCategory>Residential Space>Hallway LightingCategory>Residential Space>Kids LightingCategory>Residential Space>Kitchen LightingCategory>Residential Space>Living Room LightingCategory>Residential Space>Void LightingCOLL_CEILINGCOLL_INDOORCOLL_INDOORSCOLL_INDOORWALLCOLL_WALLCOLL_WALLLIGHTCOLOUR_BEIGECOLOUR_BLACKCOLOUR_BRASSCOLOUR_CLEARCOLOUR_GOLDCOLOUR_GREENCOLOUR_SMOKECOLOUR_WHITECom_Ceiling_AllCom_Ceiling_MountCom_Ceiling_OysterCom_Ceiling_Oyster_LightsCom_Deco_AllCom_Deco_CeilingCom_Deco_IndoorCom_EUROPEAN_ALLCom_EUROPEAN_OLECom_Indoor_ALLCom_Indoor_WallwasherCom_Indoor_WasherCom_Space_AgedCom_Space_CoworkingCom_Space_EducationCom_Space_FunctionCom_Space_HospitalityCom_Space_HotelsCom_Space_OfficeCom_Space_ShopCom_Surface_Mounted_DownlightCOMMERCIALCommercial_DecorativeCRI_+90CRI_90+CRI_<90D_YESDALIGI_INCLUDEDGL_E27Gl_NOT INCLUDEDGT_E27GT_GU10GT_INCLUDEDK_3000KK_3000K-3999KLD_ADJUSTABLELD_DOWNLD_WALLWASHERLM_1300+LM_1401-1699LM_2000+LM_301-600LM_601-900LM_900+MAT_ALUMINIUMMAT_GLASSMAT_METALMAT_STEELmix-matchMOQMOQ_26-49MOQ_NO MOQnewNoStickerPOARP_ALFIERP_BARCORP_BEAMCEILINGRP_CAMILLARP_CEILINGADJRP_CEILINGDECORP_EUROOLERP_ISLARP_LEOADJRP_LUNARCEILINGRP_ORBCEILINGRP_PELECEILINGRP_SOHOCEILINGRP_VILIRS_Ceiling_ALLRS_Ceiling_DecoRS_Ceiling_DecorativeRS_Ceiling_SurfaceRS_EUROPEAN_ALLRS_EUROPEAN_OLERS_Indoor_AdjustableRS_Indoor_ALLRS_Indoor_IndirectRS_Indoor_LED WallRS_Indoor_LED_WallRS_Indoor_LED_Wall_WallRS_Indoor_Wall_SconceRS_Indoor_WallwasherRS_Space_BathroomRS_Space_BedroomRS_Space_DiningRS_Space_HallwayRS_Space_KidsRS_Space_KitchenRS_Space_LivingRS_Space_VoidRS_Surface_Mounted_DownlightSTY_COASTALSTY_INDUSTRIALSTY_MINIMALISTICSTY_MODERNSTY_NATURALSTY_RETROSTY_TRADITIONALsustainableTYP_ADJUSTABLETYP_CEILINGTYP_INDOOR WALLTYP_WALLTYP_WALLWASHER

GS_A60GS_CANDLEGS_G125GS_G45GS_G95GS_ST64GS_T30GS_T45GS_OTHER

GS_CANDLEGSCANDLE

GS_CANDLE

12V_YESAB_NOAB_YESACCORD BKBA_31-45Category>All Decorative>CeilingCategory>All Decorative>Indoor WallCategory>Ceiling Lighting>Decorative Ceiling LightsCategory>Ceiling Lighting>Surface Mounted DownlightCategory>Commercial Ceiling>Oyster LightsCategory>Commercial Ceiling>Surface Mounted DownlightCategory>Commercial European>OleCategory>Commercial Indoor Wall>Adjustable LightCategory>Commercial Indoor Wall>Wall WasherCategory>Commercial Spaces>Aged CareCategory>Commercial Spaces>Co WorkingCategory>Commercial Spaces>EducationCategory>Commercial Spaces>Function SpacesCategory>Commercial Spaces>HospitalityCategory>Commercial Spaces>HotelsCategory>Commercial Spaces>OfficeCategory>Commercial Spaces>Shop Fit OutCategory>European>OleCategory>Indoor Wall Lights>AdjustableCategory>Indoor Wall Lights>LED Wall LightsCategory>Indoor Wall Lights>Wall SconceCategory>Indoor Wall Lights>WallwasherCategory>Residential Space>Bathroom LightingCategory>Residential Space>Bedroom LightingCategory>Residential Space>Dining LightingCategory>Residential Space>Hallway LightingCategory>Residential Space>Kids LightingCategory>Residential Space>Kitchen LightingCategory>Residential Space>Living Room LightingCategory>Residential Space>Void LightingCOLL_CEILINGCOLL_INDOORCOLL_INDOORSCOLL_INDOORWALLCOLL_WALLCOLL_WALLLIGHTCOLOUR_BEIGECOLOUR_BLACKCOLOUR_BRASSCOLOUR_CLEARCOLOUR_GOLDCOLOUR_GREENCOLOUR_SMOKECOLOUR_WHITECom_Ceiling_AllCom_Ceiling_MountCom_Ceiling_OysterCom_Ceiling_Oyster_LightsCom_Deco_AllCom_Deco_CeilingCom_Deco_IndoorCom_EUROPEAN_ALLCom_EUROPEAN_OLECom_Indoor_ALLCom_Indoor_WallwasherCom_Indoor_WasherCom_Space_AgedCom_Space_CoworkingCom_Space_EducationCom_Space_FunctionCom_Space_HospitalityCom_Space_HotelsCom_Space_OfficeCom_Space_ShopCom_Surface_Mounted_DownlightCOMMERCIALCommercial_DecorativeCRI_+90CRI_90+CRI_<90D_YESDALIGI_INCLUDEDGL_E27Gl_NOT INCLUDEDGT_E27GT_GU10GT_INCLUDEDK_3000KK_3000K-3999KLD_ADJUSTABLELD_DOWNLD_WALLWASHERLM_1300+LM_1401-1699LM_2000+LM_301-600LM_601-900LM_900+MAT_ALUMINIUMMAT_GLASSMAT_METALMAT_STEELmix-matchMOQMOQ_26-49MOQ_NO MOQnewNoStickerPOARP_ALFIERP_BARCORP_BEAMCEILINGRP_CAMILLARP_CEILINGADJRP_CEILINGDECORP_EUROOLERP_ISLARP_LEOADJRP_LUNARCEILINGRP_ORBCEILINGRP_PELECEILINGRP_SOHOCEILINGRP_VILIRS_Ceiling_ALLRS_Ceiling_DecoRS_Ceiling_DecorativeRS_Ceiling_SurfaceRS_EUROPEAN_ALLRS_EUROPEAN_OLERS_Indoor_AdjustableRS_Indoor_ALLRS_Indoor_IndirectRS_Indoor_LED WallRS_Indoor_LED_WallRS_Indoor_LED_Wall_WallRS_Indoor_Wall_SconceRS_Indoor_WallwasherRS_Space_BathroomRS_Space_BedroomRS_Space_DiningRS_Space_HallwayRS_Space_KidsRS_Space_KitchenRS_Space_LivingRS_Space_VoidRS_Surface_Mounted_DownlightSTY_COASTALSTY_INDUSTRIALSTY_MINIMALISTICSTY_MODERNSTY_NATURALSTY_RETROSTY_TRADITIONALsustainableTYP_ADJUSTABLETYP_CEILINGTYP_INDOOR WALLTYP_WALLTYP_WALLWASHER

GS_A60GS_CANDLEGS_G125GS_G45GS_G95GS_ST64GS_T30GS_T45GS_OTHER

GS_G125GSG125

GS_G125

12V_YESAB_NOAB_YESACCORD BKBA_31-45Category>All Decorative>CeilingCategory>All Decorative>Indoor WallCategory>Ceiling Lighting>Decorative Ceiling LightsCategory>Ceiling Lighting>Surface Mounted DownlightCategory>Commercial Ceiling>Oyster LightsCategory>Commercial Ceiling>Surface Mounted DownlightCategory>Commercial European>OleCategory>Commercial Indoor Wall>Adjustable LightCategory>Commercial Indoor Wall>Wall WasherCategory>Commercial Spaces>Aged CareCategory>Commercial Spaces>Co WorkingCategory>Commercial Spaces>EducationCategory>Commercial Spaces>Function SpacesCategory>Commercial Spaces>HospitalityCategory>Commercial Spaces>HotelsCategory>Commercial Spaces>OfficeCategory>Commercial Spaces>Shop Fit OutCategory>European>OleCategory>Indoor Wall Lights>AdjustableCategory>Indoor Wall Lights>LED Wall LightsCategory>Indoor Wall Lights>Wall SconceCategory>Indoor Wall Lights>WallwasherCategory>Residential Space>Bathroom LightingCategory>Residential Space>Bedroom LightingCategory>Residential Space>Dining LightingCategory>Residential Space>Hallway LightingCategory>Residential Space>Kids LightingCategory>Residential Space>Kitchen LightingCategory>Residential Space>Living Room LightingCategory>Residential Space>Void LightingCOLL_CEILINGCOLL_INDOORCOLL_INDOORSCOLL_INDOORWALLCOLL_WALLCOLL_WALLLIGHTCOLOUR_BEIGECOLOUR_BLACKCOLOUR_BRASSCOLOUR_CLEARCOLOUR_GOLDCOLOUR_GREENCOLOUR_SMOKECOLOUR_WHITECom_Ceiling_AllCom_Ceiling_MountCom_Ceiling_OysterCom_Ceiling_Oyster_LightsCom_Deco_AllCom_Deco_CeilingCom_Deco_IndoorCom_EUROPEAN_ALLCom_EUROPEAN_OLECom_Indoor_ALLCom_Indoor_WallwasherCom_Indoor_WasherCom_Space_AgedCom_Space_CoworkingCom_Space_EducationCom_Space_FunctionCom_Space_HospitalityCom_Space_HotelsCom_Space_OfficeCom_Space_ShopCom_Surface_Mounted_DownlightCOMMERCIALCommercial_DecorativeCRI_+90CRI_90+CRI_<90D_YESDALIGI_INCLUDEDGL_E27Gl_NOT INCLUDEDGT_E27GT_GU10GT_INCLUDEDK_3000KK_3000K-3999KLD_ADJUSTABLELD_DOWNLD_WALLWASHERLM_1300+LM_1401-1699LM_2000+LM_301-600LM_601-900LM_900+MAT_ALUMINIUMMAT_GLASSMAT_METALMAT_STEELmix-matchMOQMOQ_26-49MOQ_NO MOQnewNoStickerPOARP_ALFIERP_BARCORP_BEAMCEILINGRP_CAMILLARP_CEILINGADJRP_CEILINGDECORP_EUROOLERP_ISLARP_LEOADJRP_LUNARCEILINGRP_ORBCEILINGRP_PELECEILINGRP_SOHOCEILINGRP_VILIRS_Ceiling_ALLRS_Ceiling_DecoRS_Ceiling_DecorativeRS_Ceiling_SurfaceRS_EUROPEAN_ALLRS_EUROPEAN_OLERS_Indoor_AdjustableRS_Indoor_ALLRS_Indoor_IndirectRS_Indoor_LED WallRS_Indoor_LED_WallRS_Indoor_LED_Wall_WallRS_Indoor_Wall_SconceRS_Indoor_WallwasherRS_Space_BathroomRS_Space_BedroomRS_Space_DiningRS_Space_HallwayRS_Space_KidsRS_Space_KitchenRS_Space_LivingRS_Space_VoidRS_Surface_Mounted_DownlightSTY_COASTALSTY_INDUSTRIALSTY_MINIMALISTICSTY_MODERNSTY_NATURALSTY_RETROSTY_TRADITIONALsustainableTYP_ADJUSTABLETYP_CEILINGTYP_INDOOR WALLTYP_WALLTYP_WALLWASHER

GS_A60GS_CANDLEGS_G125GS_G45GS_G95GS_ST64GS_T30GS_T45GS_OTHER

GS_G45GSG45

GS_G45

12V_YESAB_NOAB_YESACCORD BKBA_31-45Category>All Decorative>CeilingCategory>All Decorative>Indoor WallCategory>Ceiling Lighting>Decorative Ceiling LightsCategory>Ceiling Lighting>Surface Mounted DownlightCategory>Commercial Ceiling>Oyster LightsCategory>Commercial Ceiling>Surface Mounted DownlightCategory>Commercial European>OleCategory>Commercial Indoor Wall>Adjustable LightCategory>Commercial Indoor Wall>Wall WasherCategory>Commercial Spaces>Aged CareCategory>Commercial Spaces>Co WorkingCategory>Commercial Spaces>EducationCategory>Commercial Spaces>Function SpacesCategory>Commercial Spaces>HospitalityCategory>Commercial Spaces>HotelsCategory>Commercial Spaces>OfficeCategory>Commercial Spaces>Shop Fit OutCategory>European>OleCategory>Indoor Wall Lights>AdjustableCategory>Indoor Wall Lights>LED Wall LightsCategory>Indoor Wall Lights>Wall SconceCategory>Indoor Wall Lights>WallwasherCategory>Residential Space>Bathroom LightingCategory>Residential Space>Bedroom LightingCategory>Residential Space>Dining LightingCategory>Residential Space>Hallway LightingCategory>Residential Space>Kids LightingCategory>Residential Space>Kitchen LightingCategory>Residential Space>Living Room LightingCategory>Residential Space>Void LightingCOLL_CEILINGCOLL_INDOORCOLL_INDOORSCOLL_INDOORWALLCOLL_WALLCOLL_WALLLIGHTCOLOUR_BEIGECOLOUR_BLACKCOLOUR_BRASSCOLOUR_CLEARCOLOUR_GOLDCOLOUR_GREENCOLOUR_SMOKECOLOUR_WHITECom_Ceiling_AllCom_Ceiling_MountCom_Ceiling_OysterCom_Ceiling_Oyster_LightsCom_Deco_AllCom_Deco_CeilingCom_Deco_IndoorCom_EUROPEAN_ALLCom_EUROPEAN_OLECom_Indoor_ALLCom_Indoor_WallwasherCom_Indoor_WasherCom_Space_AgedCom_Space_CoworkingCom_Space_EducationCom_Space_FunctionCom_Space_HospitalityCom_Space_HotelsCom_Space_OfficeCom_Space_ShopCom_Surface_Mounted_DownlightCOMMERCIALCommercial_DecorativeCRI_+90CRI_90+CRI_<90D_YESDALIGI_INCLUDEDGL_E27Gl_NOT INCLUDEDGT_E27GT_GU10GT_INCLUDEDK_3000KK_3000K-3999KLD_ADJUSTABLELD_DOWNLD_WALLWASHERLM_1300+LM_1401-1699LM_2000+LM_301-600LM_601-900LM_900+MAT_ALUMINIUMMAT_GLASSMAT_METALMAT_STEELmix-matchMOQMOQ_26-49MOQ_NO MOQnewNoStickerPOARP_ALFIERP_BARCORP_BEAMCEILINGRP_CAMILLARP_CEILINGADJRP_CEILINGDECORP_EUROOLERP_ISLARP_LEOADJRP_LUNARCEILINGRP_ORBCEILINGRP_PELECEILINGRP_SOHOCEILINGRP_VILIRS_Ceiling_ALLRS_Ceiling_DecoRS_Ceiling_DecorativeRS_Ceiling_SurfaceRS_EUROPEAN_ALLRS_EUROPEAN_OLERS_Indoor_AdjustableRS_Indoor_ALLRS_Indoor_IndirectRS_Indoor_LED WallRS_Indoor_LED_WallRS_Indoor_LED_Wall_WallRS_Indoor_Wall_SconceRS_Indoor_WallwasherRS_Space_BathroomRS_Space_BedroomRS_Space_DiningRS_Space_HallwayRS_Space_KidsRS_Space_KitchenRS_Space_LivingRS_Space_VoidRS_Surface_Mounted_DownlightSTY_COASTALSTY_INDUSTRIALSTY_MINIMALISTICSTY_MODERNSTY_NATURALSTY_RETROSTY_TRADITIONALsustainableTYP_ADJUSTABLETYP_CEILINGTYP_INDOOR WALLTYP_WALLTYP_WALLWASHER

GS_A60GS_CANDLEGS_G125GS_G45GS_G95GS_ST64GS_T30GS_T45GS_OTHER

GS_G95GSG95

GS_G95

12V_YESAB_NOAB_YESACCORD BKBA_31-45Category>All Decorative>CeilingCategory>All Decorative>Indoor WallCategory>Ceiling Lighting>Decorative Ceiling LightsCategory>Ceiling Lighting>Surface Mounted DownlightCategory>Commercial Ceiling>Oyster LightsCategory>Commercial Ceiling>Surface Mounted DownlightCategory>Commercial European>OleCategory>Commercial Indoor Wall>Adjustable LightCategory>Commercial Indoor Wall>Wall WasherCategory>Commercial Spaces>Aged CareCategory>Commercial Spaces>Co WorkingCategory>Commercial Spaces>EducationCategory>Commercial Spaces>Function SpacesCategory>Commercial Spaces>HospitalityCategory>Commercial Spaces>HotelsCategory>Commercial Spaces>OfficeCategory>Commercial Spaces>Shop Fit OutCategory>European>OleCategory>Indoor Wall Lights>AdjustableCategory>Indoor Wall Lights>LED Wall LightsCategory>Indoor Wall Lights>Wall SconceCategory>Indoor Wall Lights>WallwasherCategory>Residential Space>Bathroom LightingCategory>Residential Space>Bedroom LightingCategory>Residential Space>Dining LightingCategory>Residential Space>Hallway LightingCategory>Residential Space>Kids LightingCategory>Residential Space>Kitchen LightingCategory>Residential Space>Living Room LightingCategory>Residential Space>Void LightingCOLL_CEILINGCOLL_INDOORCOLL_INDOORSCOLL_INDOORWALLCOLL_WALLCOLL_WALLLIGHTCOLOUR_BEIGECOLOUR_BLACKCOLOUR_BRASSCOLOUR_CLEARCOLOUR_GOLDCOLOUR_GREENCOLOUR_SMOKECOLOUR_WHITECom_Ceiling_AllCom_Ceiling_MountCom_Ceiling_OysterCom_Ceiling_Oyster_LightsCom_Deco_AllCom_Deco_CeilingCom_Deco_IndoorCom_EUROPEAN_ALLCom_EUROPEAN_OLECom_Indoor_ALLCom_Indoor_WallwasherCom_Indoor_WasherCom_Space_AgedCom_Space_CoworkingCom_Space_EducationCom_Space_FunctionCom_Space_HospitalityCom_Space_HotelsCom_Space_OfficeCom_Space_ShopCom_Surface_Mounted_DownlightCOMMERCIALCommercial_DecorativeCRI_+90CRI_90+CRI_<90D_YESDALIGI_INCLUDEDGL_E27Gl_NOT INCLUDEDGT_E27GT_GU10GT_INCLUDEDK_3000KK_3000K-3999KLD_ADJUSTABLELD_DOWNLD_WALLWASHERLM_1300+LM_1401-1699LM_2000+LM_301-600LM_601-900LM_900+MAT_ALUMINIUMMAT_GLASSMAT_METALMAT_STEELmix-matchMOQMOQ_26-49MOQ_NO MOQnewNoStickerPOARP_ALFIERP_BARCORP_BEAMCEILINGRP_CAMILLARP_CEILINGADJRP_CEILINGDECORP_EUROOLERP_ISLARP_LEOADJRP_LUNARCEILINGRP_ORBCEILINGRP_PELECEILINGRP_SOHOCEILINGRP_VILIRS_Ceiling_ALLRS_Ceiling_DecoRS_Ceiling_DecorativeRS_Ceiling_SurfaceRS_EUROPEAN_ALLRS_EUROPEAN_OLERS_Indoor_AdjustableRS_Indoor_ALLRS_Indoor_IndirectRS_Indoor_LED WallRS_Indoor_LED_WallRS_Indoor_LED_Wall_WallRS_Indoor_Wall_SconceRS_Indoor_WallwasherRS_Space_BathroomRS_Space_BedroomRS_Space_DiningRS_Space_HallwayRS_Space_KidsRS_Space_KitchenRS_Space_LivingRS_Space_VoidRS_Surface_Mounted_DownlightSTY_COASTALSTY_INDUSTRIALSTY_MINIMALISTICSTY_MODERNSTY_NATURALSTY_RETROSTY_TRADITIONALsustainableTYP_ADJUSTABLETYP_CEILINGTYP_INDOOR WALLTYP_WALLTYP_WALLWASHER

GS_A60GS_CANDLEGS_G125GS_G45GS_G95GS_ST64GS_T30GS_T45GS_OTHER

GS_ST64GSST64

GS_ST64

12V_YESAB_NOAB_YESACCORD BKBA_31-45Category>All Decorative>CeilingCategory>All Decorative>Indoor WallCategory>Ceiling Lighting>Decorative Ceiling LightsCategory>Ceiling Lighting>Surface Mounted DownlightCategory>Commercial Ceiling>Oyster LightsCategory>Commercial Ceiling>Surface Mounted DownlightCategory>Commercial European>OleCategory>Commercial Indoor Wall>Adjustable LightCategory>Commercial Indoor Wall>Wall WasherCategory>Commercial Spaces>Aged CareCategory>Commercial Spaces>Co WorkingCategory>Commercial Spaces>EducationCategory>Commercial Spaces>Function SpacesCategory>Commercial Spaces>HospitalityCategory>Commercial Spaces>HotelsCategory>Commercial Spaces>OfficeCategory>Commercial Spaces>Shop Fit OutCategory>European>OleCategory>Indoor Wall Lights>AdjustableCategory>Indoor Wall Lights>LED Wall LightsCategory>Indoor Wall Lights>Wall SconceCategory>Indoor Wall Lights>WallwasherCategory>Residential Space>Bathroom LightingCategory>Residential Space>Bedroom LightingCategory>Residential Space>Dining LightingCategory>Residential Space>Hallway LightingCategory>Residential Space>Kids LightingCategory>Residential Space>Kitchen LightingCategory>Residential Space>Living Room LightingCategory>Residential Space>Void LightingCOLL_CEILINGCOLL_INDOORCOLL_INDOORSCOLL_INDOORWALLCOLL_WALLCOLL_WALLLIGHTCOLOUR_BEIGECOLOUR_BLACKCOLOUR_BRASSCOLOUR_CLEARCOLOUR_GOLDCOLOUR_GREENCOLOUR_SMOKECOLOUR_WHITECom_Ceiling_AllCom_Ceiling_MountCom_Ceiling_OysterCom_Ceiling_Oyster_LightsCom_Deco_AllCom_Deco_CeilingCom_Deco_IndoorCom_EUROPEAN_ALLCom_EUROPEAN_OLECom_Indoor_ALLCom_Indoor_WallwasherCom_Indoor_WasherCom_Space_AgedCom_Space_CoworkingCom_Space_EducationCom_Space_FunctionCom_Space_HospitalityCom_Space_HotelsCom_Space_OfficeCom_Space_ShopCom_Surface_Mounted_DownlightCOMMERCIALCommercial_DecorativeCRI_+90CRI_90+CRI_<90D_YESDALIGI_INCLUDEDGL_E27Gl_NOT INCLUDEDGT_E27GT_GU10GT_INCLUDEDK_3000KK_3000K-3999KLD_ADJUSTABLELD_DOWNLD_WALLWASHERLM_1300+LM_1401-1699LM_2000+LM_301-600LM_601-900LM_900+MAT_ALUMINIUMMAT_GLASSMAT_METALMAT_STEELmix-matchMOQMOQ_26-49MOQ_NO MOQnewNoStickerPOARP_ALFIERP_BARCORP_BEAMCEILINGRP_CAMILLARP_CEILINGADJRP_CEILINGDECORP_EUROOLERP_ISLARP_LEOADJRP_LUNARCEILINGRP_ORBCEILINGRP_PELECEILINGRP_SOHOCEILINGRP_VILIRS_Ceiling_ALLRS_Ceiling_DecoRS_Ceiling_DecorativeRS_Ceiling_SurfaceRS_EUROPEAN_ALLRS_EUROPEAN_OLERS_Indoor_AdjustableRS_Indoor_ALLRS_Indoor_IndirectRS_Indoor_LED WallRS_Indoor_LED_WallRS_Indoor_LED_Wall_WallRS_Indoor_Wall_SconceRS_Indoor_WallwasherRS_Space_BathroomRS_Space_BedroomRS_Space_DiningRS_Space_HallwayRS_Space_KidsRS_Space_KitchenRS_Space_LivingRS_Space_VoidRS_Surface_Mounted_DownlightSTY_COASTALSTY_INDUSTRIALSTY_MINIMALISTICSTY_MODERNSTY_NATURALSTY_RETROSTY_TRADITIONALsustainableTYP_ADJUSTABLETYP_CEILINGTYP_INDOOR WALLTYP_WALLTYP_WALLWASHER

GS_A60GS_CANDLEGS_G125GS_G45GS_G95GS_ST64GS_T30GS_T45GS_OTHER

GS_T30GST30

GS_T30

12V_YESAB_NOAB_YESACCORD BKBA_31-45Category>All Decorative>CeilingCategory>All Decorative>Indoor WallCategory>Ceiling Lighting>Decorative Ceiling LightsCategory>Ceiling Lighting>Surface Mounted DownlightCategory>Commercial Ceiling>Oyster LightsCategory>Commercial Ceiling>Surface Mounted DownlightCategory>Commercial European>OleCategory>Commercial Indoor Wall>Adjustable LightCategory>Commercial Indoor Wall>Wall WasherCategory>Commercial Spaces>Aged CareCategory>Commercial Spaces>Co WorkingCategory>Commercial Spaces>EducationCategory>Commercial Spaces>Function SpacesCategory>Commercial Spaces>HospitalityCategory>Commercial Spaces>HotelsCategory>Commercial Spaces>OfficeCategory>Commercial Spaces>Shop Fit OutCategory>European>OleCategory>Indoor Wall Lights>AdjustableCategory>Indoor Wall Lights>LED Wall LightsCategory>Indoor Wall Lights>Wall SconceCategory>Indoor Wall Lights>WallwasherCategory>Residential Space>Bathroom LightingCategory>Residential Space>Bedroom LightingCategory>Residential Space>Dining LightingCategory>Residential Space>Hallway LightingCategory>Residential Space>Kids LightingCategory>Residential Space>Kitchen LightingCategory>Residential Space>Living Room LightingCategory>Residential Space>Void LightingCOLL_CEILINGCOLL_INDOORCOLL_INDOORSCOLL_INDOORWALLCOLL_WALLCOLL_WALLLIGHTCOLOUR_BEIGECOLOUR_BLACKCOLOUR_BRASSCOLOUR_CLEARCOLOUR_GOLDCOLOUR_GREENCOLOUR_SMOKECOLOUR_WHITECom_Ceiling_AllCom_Ceiling_MountCom_Ceiling_OysterCom_Ceiling_Oyster_LightsCom_Deco_AllCom_Deco_CeilingCom_Deco_IndoorCom_EUROPEAN_ALLCom_EUROPEAN_OLECom_Indoor_ALLCom_Indoor_WallwasherCom_Indoor_WasherCom_Space_AgedCom_Space_CoworkingCom_Space_EducationCom_Space_FunctionCom_Space_HospitalityCom_Space_HotelsCom_Space_OfficeCom_Space_ShopCom_Surface_Mounted_DownlightCOMMERCIALCommercial_DecorativeCRI_+90CRI_90+CRI_<90D_YESDALIGI_INCLUDEDGL_E27Gl_NOT INCLUDEDGT_E27GT_GU10GT_INCLUDEDK_3000KK_3000K-3999KLD_ADJUSTABLELD_DOWNLD_WALLWASHERLM_1300+LM_1401-1699LM_2000+LM_301-600LM_601-900LM_900+MAT_ALUMINIUMMAT_GLASSMAT_METALMA